Microsoft 365 Review: Is it Good Enough?
Is Microsoft 365 as good as Microsoft wants you to think it is?
The short answer is: yes. It's a tremendous productivity suite that comes with an array of plan options built to match a full range of personal and professional needs.
The question of whether Microsoft 365 is good enough depends on choosing the right plan. Then you can be confident it is.
Below, I'll explain what you get with each plan, the pros, the cons, and what we recommend for most users.
Overview
Pricing and plans
Microsoft 365, formerly known as Office 365, is a subscription service. You pay a monthly fee for each user for an always-up-to-date product. The latest fixes, functions, and features are automatically installed every time you sign in.
There are three families of Microsoft 365 plans aimed at specific types of users:
Microsoft 365 Home: For individuals and families.
Microsoft 365 Business: For businesses of 300 people or less.
Microsoft 365 Enterprise: For businesses with more than 300 people.
Each of these is further broken down into tiers that let people choose the range of services they want. A Microsoft 365 Business Premium plan, for example, comes with more robust apps and advanced analytics than Microsoft 365 Business Basic.
Here's a pricing breakdown: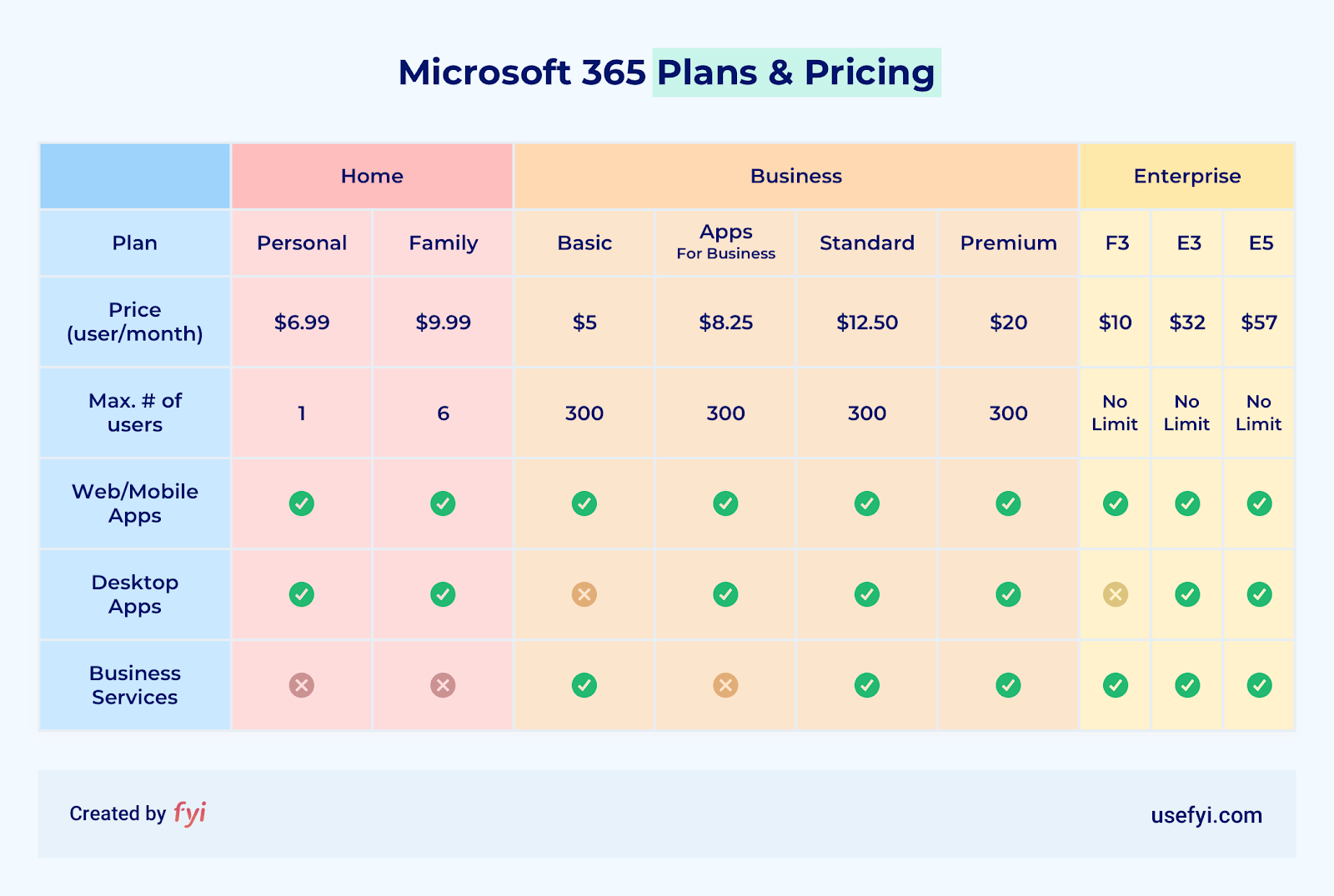 All plans come with Office for the Web, which includes web and mobile apps like Word for the Web, Excel for the Web, and so on.
In the Microsoft 365 Home group, you can purchase a Family plan, which is good for up to six users, or a Personal plan, which is good for one. Both these options come with premium versions of the core Office apps, as well as OneDrive and Skype.
For Microsoft 365 Business and Enterprise plans, the price depends on whether or not the desktop apps and business services are included.
The desktop apps are more robust than their web-based counterparts, and you can use them even when you are offline (Office for the Web renders files read-only without a connection). With qualifying plans, you get premium desktop versions of:
Word
Excel
PowerPoint
Outlook
OneNote
Access (PC only)
Publisher (PC only)
The business services that come with Microsoft 365 are phenomenal. These are products that help teams communicate and share files securely, no matter where they are. The main business services included with qualified Microsoft 365 plans are:
OneDrive
Exchange
Teams
SharePoint
Intune (Business Premium only)
Azure Information Protection (Business Premium only)
Key features
Microsoft 365 plans come with everything a user needs to accomplish their business whether they are one person, or an administrator managing thousands of seats.
For individuals and families, a Microsoft 365 Home plan offers:
Premium desktop apps
Outlook email and calendaring
OneDrive storage and Personal Vault
Skype
Technical Support
On the professional front, Microsoft 365 Business (less than 300 users) and Microsoft 365 Enterprise offer:
Premium desktop apps (not included with Basic or F3)
Real-time co-authoring
Hosted business-class Outlook email with a custom domain
Manage contacts and calendars with Exchange
Schedule appointments in Bookings
Planner for Kanban-style organization
Forms to standardize and simplify routine document creation
PowerApps to automate workflows
Videoconferencing, calls, chat, and calls of up to 250 participants with Teams
Yammer company social network
SharePoint document management and intranet
OneDrive storage synced with SharePoint
Advanced threat protection (Premium, E3, and E5 only)
This is just a brief summary of what's included with Microsoft 365 Business and Enterprise subscriptions.
There's always more to discover, and I don't mean that in a flippant way. For instance, I've only recently started using Stream and Sway, though they're not exactly new. I love them. These are top-notch video and presentation services that deliver fantastic results, but not necessarily something I'd go out of my way to pay for.
With Microsoft 365, you get a complete array of best-in-breed resources at your fingertips.
What makes it different?
Microsoft is constantly evolving its products and coming up with "their version" of every popular app and service on the market. People fell in love with certain features in Airtable and Trello⁠—so they built Microsoft Lists. Now it's free with qualified plans.
Maybe it's not that simple, but…
Microsoft is relentless when it comes to improving their product. If you find that Microsoft 365 doesn't offer the latest and greatest tool, chances are they already have something in development.
Pros
Work from anywhere
Microsoft 365 works on any major device or operating system, and as long as you can connect to the internet, you have access to all of your emails and files.
Stay connected with apps that update in real-time as changes are made. Everyone is in the loop with multiple channels to engage colleagues and customers.
The web and mobile apps are somewhat limited in comparison to the desktop versions, but you can still carry out the essential tasks and more. Edit documents, presentations, and invoices on the go.
Top-quality apps
Each Microsoft 365 app and service is among the best in its class, if not the top product.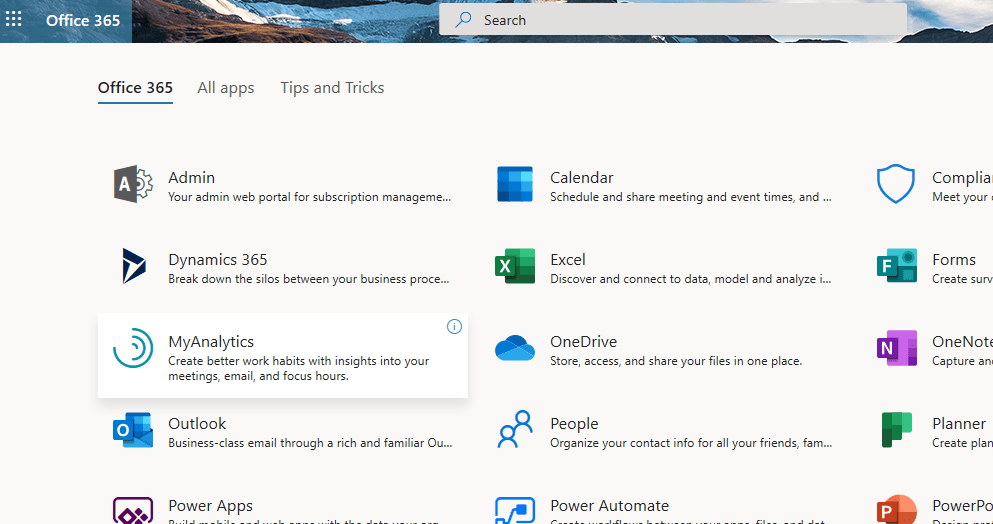 Word is by far the best general word processor, and (shocker) Microsoft keeps adding useful features. One-click lets you talk-to-type in English (US, UK, or Canada), Chinese, German, French, and a growing number of other languages.
When it comes to spreadsheets, Excel is the standard by which all others fall short. Google Sheets is a wonderful app, but it's not nearly as deep and powerful. This trend continues into the business services where SharePoint is the market standard DMS, and Teams, a relative newcomer, is already taking over the chat and video conference space.
Other productivity suites may hit high notes with some of their offerings, but in a typical head-to-head, a Microsoft 365 app or service is going to be able to do a lot more than its competitors.
Fully integrated productivity suite
All of the apps and services enjoy tight integration, making every single task much easier.
You can schedule a meeting from an email or chat, knowing everything will be synced across all of your devices. Notify others of changes instantly with @mentions. Add a file from SharePoint to a task directly in Planner.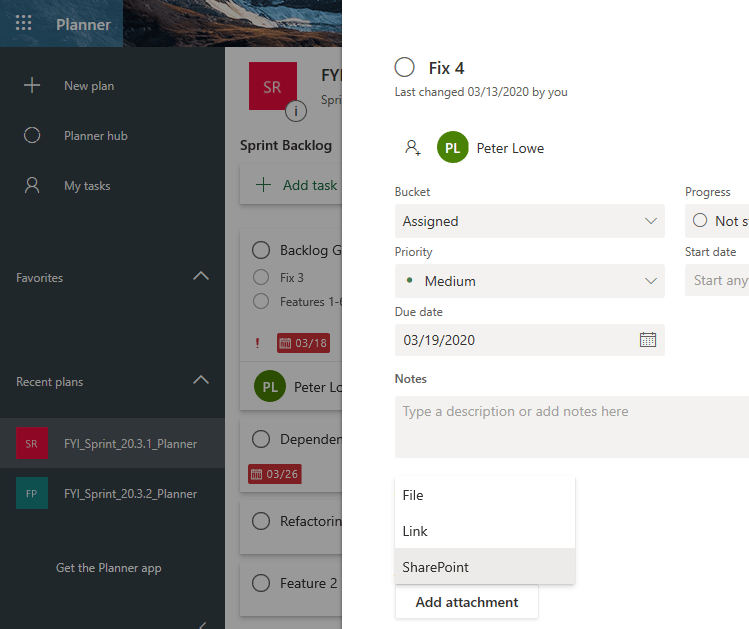 No third-party apps necessary. And, since the UI/UX is consistent across Microsoft 365, it's not terribly difficult to figure out how to use these apps in concert.
Security
Microsoft 365 is designed to be secure all the time. They spend billions of dollars making sure that their software is locked down and that their clients know how to keep themselves protected. Some of the tools you can set up include:
Office message encryption
Multi-factor authentication
Anti-malware protection
Ransomware protection
There are additional business-critical security features that come with E5 subscriptions, including Microsoft Defender Advanced Threat Protection. For companies that could be targeted by cyberattacks, E5 gives you tools to prevent, detect, investigate, and respond quickly.
Mix & match licenses
The pricing structure for Microsoft 365 is set up so that you are only paying for what people use.
The F3 and Business Basic plans are super lightweight, cost-effective ways for frontline workers and contractors to join the team. If someone is in the field, happily working off their phone, or always online in the office, what's the sense in paying for the desktop apps?
For enterprise, you can buy E5 subscriptions for your admins, and most other folks can get by with E3 or F3.
Similarly, you may only need Business Premium for several key users in order to access the full scope of security benefits and administrative control.
Cons
The learning curve to business services
Microsoft enjoys significant founder effect benefits with its core apps⁠—virtually everyone is familiar with Word, Excel, and PowerPoint, and its main competitors have shamelessly based their products on Microsoft's.
When it comes to some of the business services, however, some users encounter trouble trying to navigate Microsoft's powerful products. SharePoint, Teams, Planner, and so on have to accommodate multinational corporations with security and compliance concerns the average user isn't thinking about. Sometimes "easy" tasks feel overly complex.
I think Microsoft strikes a pretty good balance between power and ease-of-use, but it's true that there are more user-friendly tools available for project management, CRM, and other areas.
Administrators not included
Managing all of the licenses, subscriptions, add-ons, and security for a large number of users is likely to require dedicated administrators.
This challenge is by no means unique to Microsoft 365, but because the platform is so powerful, companies may encounter the need of a skilled administrator rather quickly.
The Microsoft 365 management dashboard provides valuable tools to stay organized, but it can be overwhelming to someone without proper training. Moreover, a talented administrator will get the most out of the services you're paying for, leveraging Powershell to configure unique solutions.
Our recommendation
We really like G Suite⁠—a lot—and if you are already working in a Google ecosystem, it makes a lot of sense to stay there and see what happens.
That said, in this Microsoft 365 review, I've talked about a lot of features and functions you're not going to find in G Suite. Or Zoho, or OpenOffice, or any other productivity suite software.
Microsoft faces emerging competitors, but no equals. As you think about price, remember that purchasing individual third-party tools and cobbling together a productivity suite is going to add up, not to mention the headache of getting these tools to work in harmony.
If you're looking for an all-in-one productivity suite solution, you can definitely depend on Microsoft 365. Both now, and as you grow.