A Complete Breakdown of Office 365 E3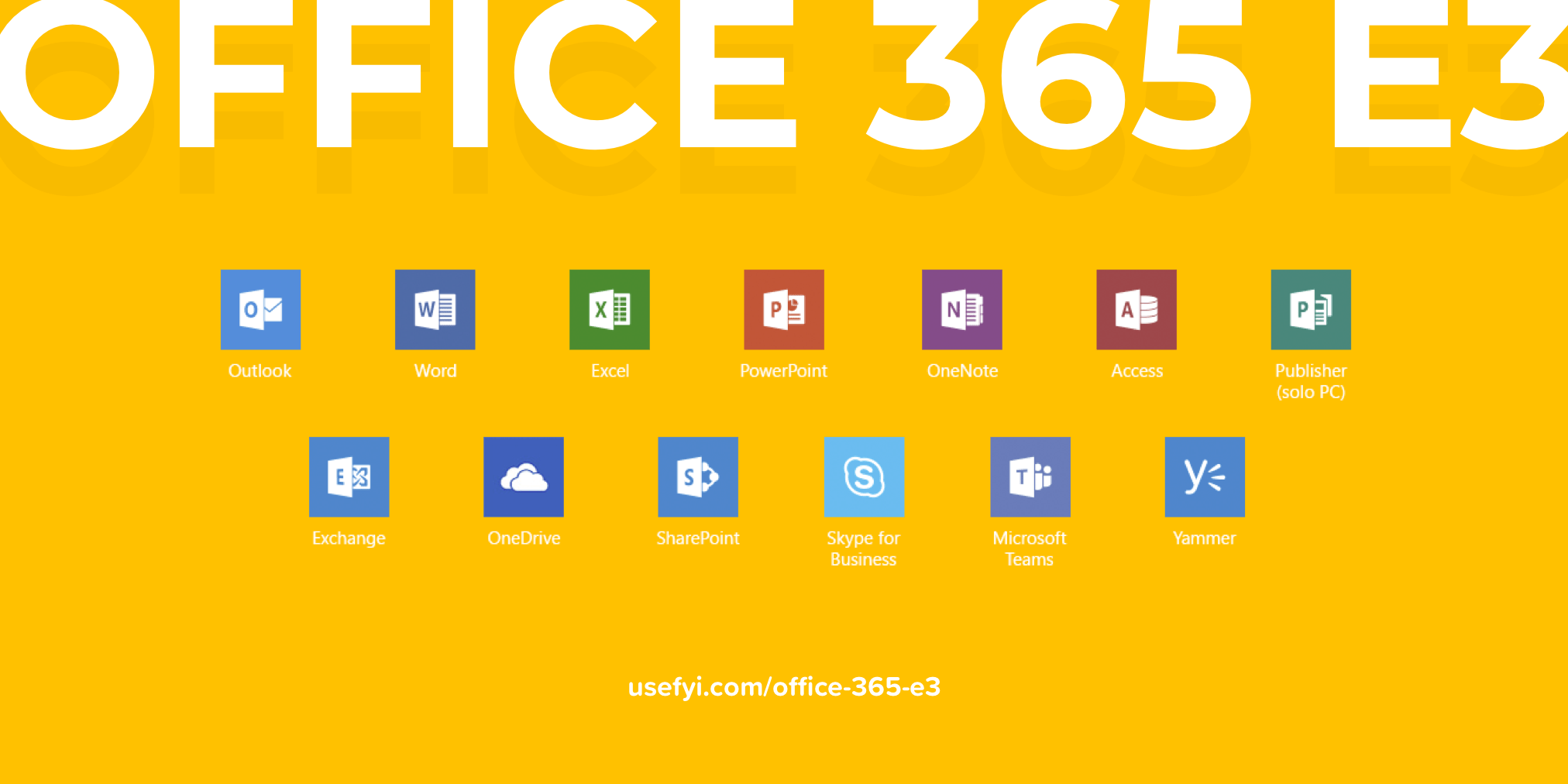 Thinking about an Office 365 E3 subscription for your enterprise? Wondering if you can get by with something lighter, or worried that it might not be enough?
Let's break down Office 365 E3, and compare it to other Office plans, so you're confident in picking the right one.
Quick overview of the Office 365 E3 plan
Each family of Office 365 plans is designed to support users and companies with different needs. Here's what you get at each level and where Office 365 E3 fits in: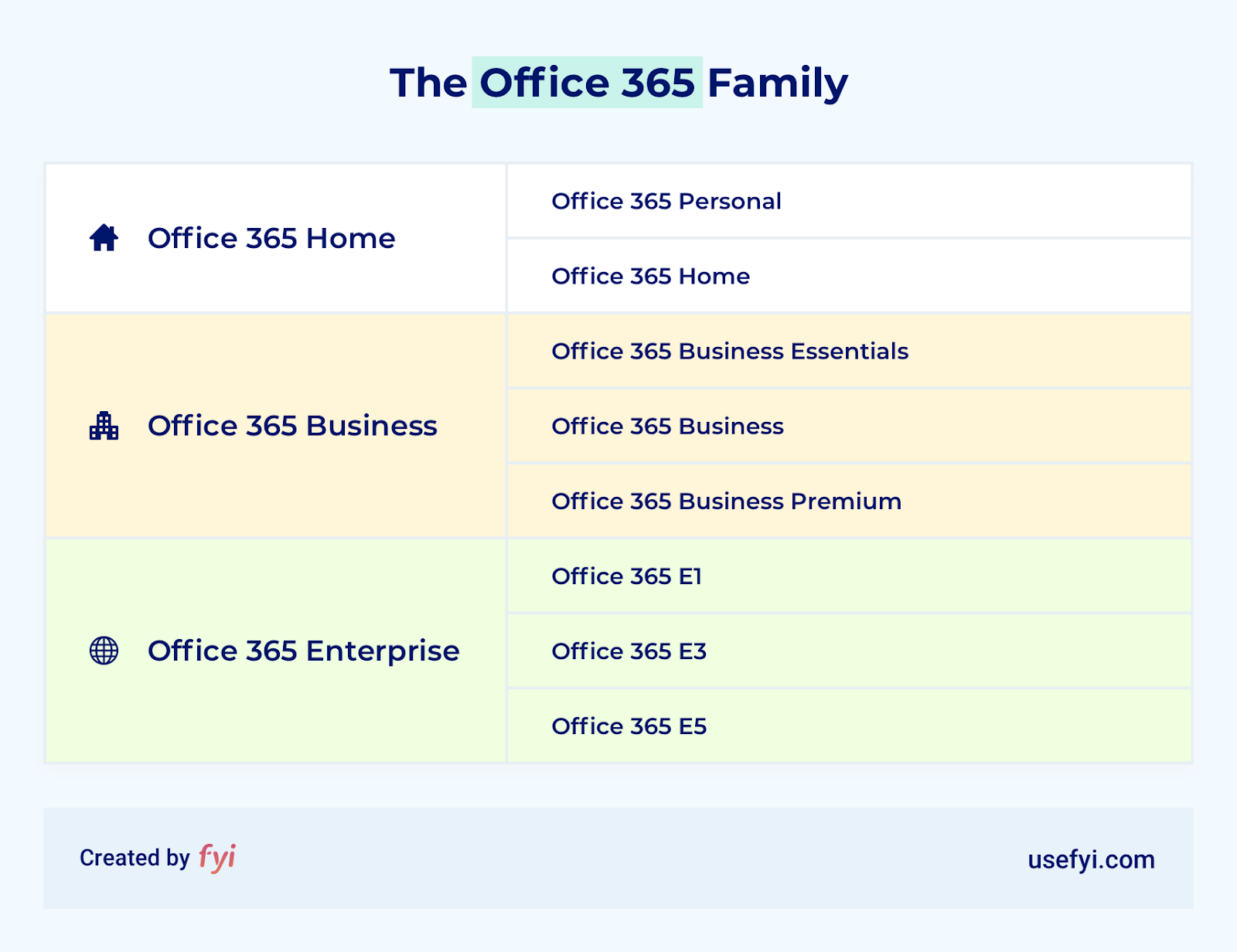 Office 365 E3 is part of the Enterprise family of Office 365 plans, which are built for organizations of more than 300 users. That's one of a few major differences between Office 365 Enterprise and Office 365 Business plans, which have a user cap of 300.
Learn more about the Office Home and Business plans and pricing here. Below, we'll focus on the Enterprise plans.
What you get with Office 365 E3
Office 365 E3 is the most affordable way to get premium versions of the Office apps and services for enterprise users. With E3, you have full use of:

These are the desktop versions of the apps, which means you get all the premium features and full offline access across all your devices. Each user can install Office 365 E3 on up to five computers, five tablets, and five smartphones, which makes it easy to keep work flowing.
Let's pause right there because this is the basic draw of Office 365 E3. You aren't choosing between cloud-based or desktop services—you get them both.
On top of that, Microsoft includes data loss prevention, compliance tools, and five layers of security. Some of the hallmark features included with Office 365 E3 subscriptions:
Business-class email: 100 GB Outlook mailbox per user; send attachments up to 150 MB.
Unlimited OneDrive storage: Subscriptions with more than five users start off with 5 TB and can get more. Subscriptions with four or fewer get 1 TB per user.
Safe and secure collaboration: SharePoint, Teams, and Yammer are fully integrated with your core office apps. You can store, share, and co-edit files across the enterprise in whatever communication platform suits you best. You can also share files with folks outside the organization, controlling guest access as needed.
Rights management services: Azure Rights Management lets you control sensitive documents, emails, and information.
Automation: With Flow and PowerApps, you can boost productivity by building workflows that save time and automate routine tasks.
In short, Office 365 E3 provides a business with everything they need to grow without limits. Admins have a lot of tools at their disposal and end-users don't have to rely on them much to get their work done.
Pro tip: There's a ton of Office 365 Training options out there for people who want to use the suite to the fullest.
E3 vs E1 and E5: Which should you get?
Now you know the basics of E3, let's compare it to the other Office 365 Enterprise plans: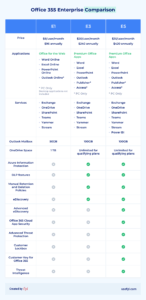 Find a complete description of everything that comes with all of these plans here.
If you're leaning toward E5 because you need the advanced legal, cybersecurity, or IT features, you may want to look into Microsoft 365 plans, which bundles Windows 10 Enterprise and Enterprise Mobility + Security (EMS) together with Office 365. Here's a detailed breakdown of the exact features included with Microsoft 365 and Office 365 plans.
How to choose the right plan
It can get confusing, comparing what features come with which subscription, so remember to focus on what you need.
Take a hard look at the features and functions you absolutely have to have, those you want, and those you can do without.
Likely, your specific set of needs won't fit neatly into one of the three plans, and you'll have to make some judgment calls. Keep these two things in mind:
Adding items a la carte adds up. If you know you want Microsoft Intune, premium encryption, Self-Service Password Reset in Azure AD, or any other features that don't come with E3, budget them in ahead of time and make sure the math still works out.
You can mix and match licenses. Why not purchase E5 licenses for users who need them and E3 for other users? This way, people who rely on Power BI have it, admins can tap into the advanced features for security, audit, etc., and you can save $15 per user on everyone else.
The more accurately you can diagnose your needs enterprise-wide, the better you'll be able to forecast the true cost of getting Office 365 E3 for your organization.
On the upside, if you're purchasing more than 150 seats for Office 365 E3, you get FastTrack deployment at no extra cost.
Office 365 E3 vs Business Premium
Up to this point, I haven't said a lot about the Office 365 Business family of plans because they're capped at 300 users, which is prohibitive for many orgs considering enterprise plans.
Still, even smaller companies might find Office 365 E3 enticing, and not just because it could support growth. For these folks, Office 365 Business Premium might be more affordable than E3, but what are the tradeoffs?
Both E3 and Business Premium come with premium versions of the desktop apps and the same suite of services, but Office 365 E3 has the edge on a few counts. Let's take a look at the features you get with E3 but not with Business Premium.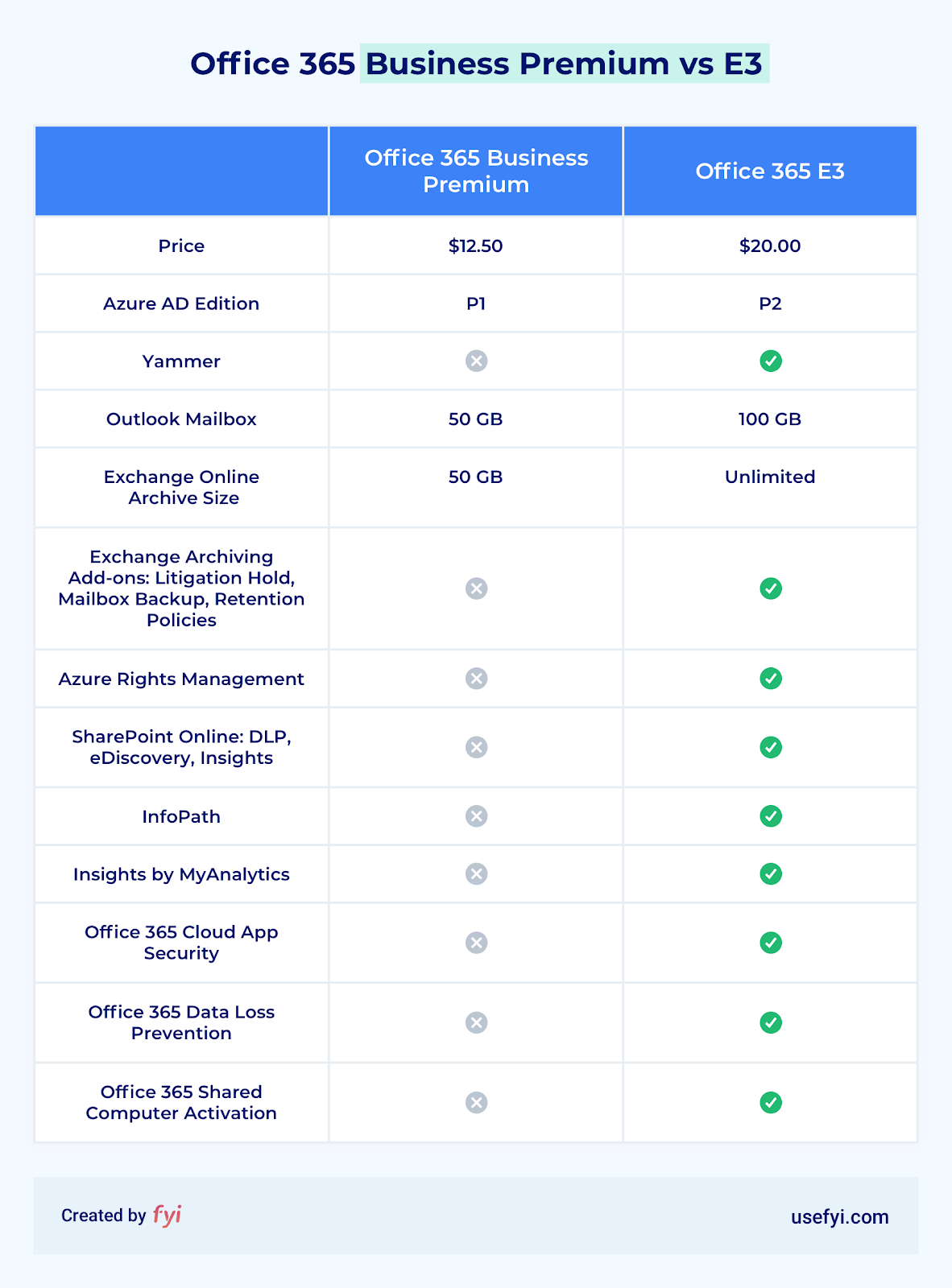 If both options are more heavy-duty than you need, and you're not worried about the 300 user cap, check out Office 365 Business Essentials for a more affordable, cloud-based alternative.
Final thought: review before you renew
The competitive landscape is constantly changing. Features that aren't important to your business now might become essential next year. This is where a subscription service is safer than a one-time purchase. You're not stuck.
Each month or year, depending on your license agreement, you'll have the opportunity to renew or change your subscription. As the date approaches, get some feedback from your IT team about whether or not your Office 365 subscription is meeting the company's needs.
Are people routinely using a lot of third-party add-ons or forced into other workarounds? Are you paying for features no one is using? Do the admins have enough control to meet user requests?
Listen to what people say, take stock of your needs, and work backwards from there.
Remember, Microsoft lets you try many of their best business offerings for free before you buy them, including Office 365 E3.

If you're willing to get in touch with sales, Microsoft will also let you try E5, Enterprise Mobility & Security E5, and other premium services. With a little proactivity, you can at least be sure your current subscription is the best for your enterprise right now.