Office 365 Trial: What to Know Before You Start

A free trial of Office 365 is a hands-on way to figure out how well you or your team can work with Microsoft Office. It gives you premium access to a powerful set of apps and services for free, but it only lasts one month.
Before that trial period is over, you want to make an informed decision about whether to greenlight the Office 365 suite of apps. The only way to know for sure is to make the most of your Office 365 trial.
Here's everything you need to know before you sign up, how to get started with your trial, and how to decide if the full version is worth it.
What to expect from an Office 365 trial
Office 365 is Microsoft's cloud-based suite of business apps and services. It's modeled after the ubiquitous versions of Office and its associated apps, like Word and Excel, which have dominated the PC market for years.
Office 365 comes in different options for Home, Business, and Enterprise. What you get with the Office 365 trial is essentially all the features of Office 365 Home.
Once you start, you'll have 30 days to test drive a feature-rich and fully integrated experience of Office 365, and you can share it with five other users.
It includes access to full versions of six flagship Office apps, plus 1TB of storage per user. You can install the apps for full offline access, update them whenever you're online, and sync across multiple Windows, Apple, and Android devices.
Tip: If you need access for more than six total users, you can sign up for a one-month trial of Office 365 Business Premium, which includes licenses for up to 25 users.
Apps and services included in the Office 365 trial
Word
This inaugural word processor has everything you need to create digital and print documents. You will need to be online to access templates, but otherwise, the offline capabilities of Word are identical.
Excel
Spreadsheets are easy to generate, manipulate, and export in Excel. You can share and collaborate on sheets in real time when using Office 365 online.
PowerPoint
You get the fully loaded version of the familiar presentation tool: the same templates, slide designs, animations effects, etc.
Outlook
You'll have full use of the premium version of the email client, which is tied to each user's Microsoft account and linked to OneDrive. The Office 365 trial also comes with advanced Outlook security features.
OneNote
In case you haven't used it before, OneNote is a note-taking app with solid functionality. I've found it more than robust for organization, for adding things like images, hand-written text, and GIFs to notes, and for its generous storage and upload limits.
OneDrive
The Office 365 trial comes with 1TB of cloud-based storage through OneDrive, plus 1TB for each person you share it with. Each user must create or use their own Microsoft account to link to the subscription.
Apps and services NOT included in the Office 365 trial
Note that the Office 365 trial doesn't come with Microsoft's powerful collaborative tools. That eliminates a few team-oriented aspects of the full Office experience: SharePoint, Teams, Yammer, and Planner, for example. Use the Office 365 Business Premium trial to try those.
If you're good with what's included in the Office 365 trial, let's go through how to set it up.
How to get started
Go to the Office 365 product page. You'll see an overview of the products and services included in the free trial, as well as options to try and buy. Choose "Try 1 month free."

From there, you will be prompted to sign in to your Microsoft account or to create a new one if you haven't yet.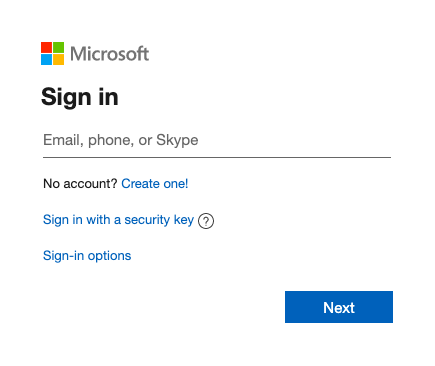 Enter a valid email and some basic information to get your account set up.
Once you're logged in, you'll be taken to a page to enter payment information. Microsoft requires it for sign-up, although you won't be charged until your trial is up⁠ (you will be charged automatically, though, so don't forget to change your payment details or cancel your subscription a couple days before the first billing date if you don't want to buy⁠—more on that at the bottom of this post).
Enter your payment information, choose whether or not to get promotional emails from Microsoft, and click "Subscribe."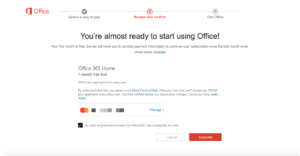 Next you'll go to this page.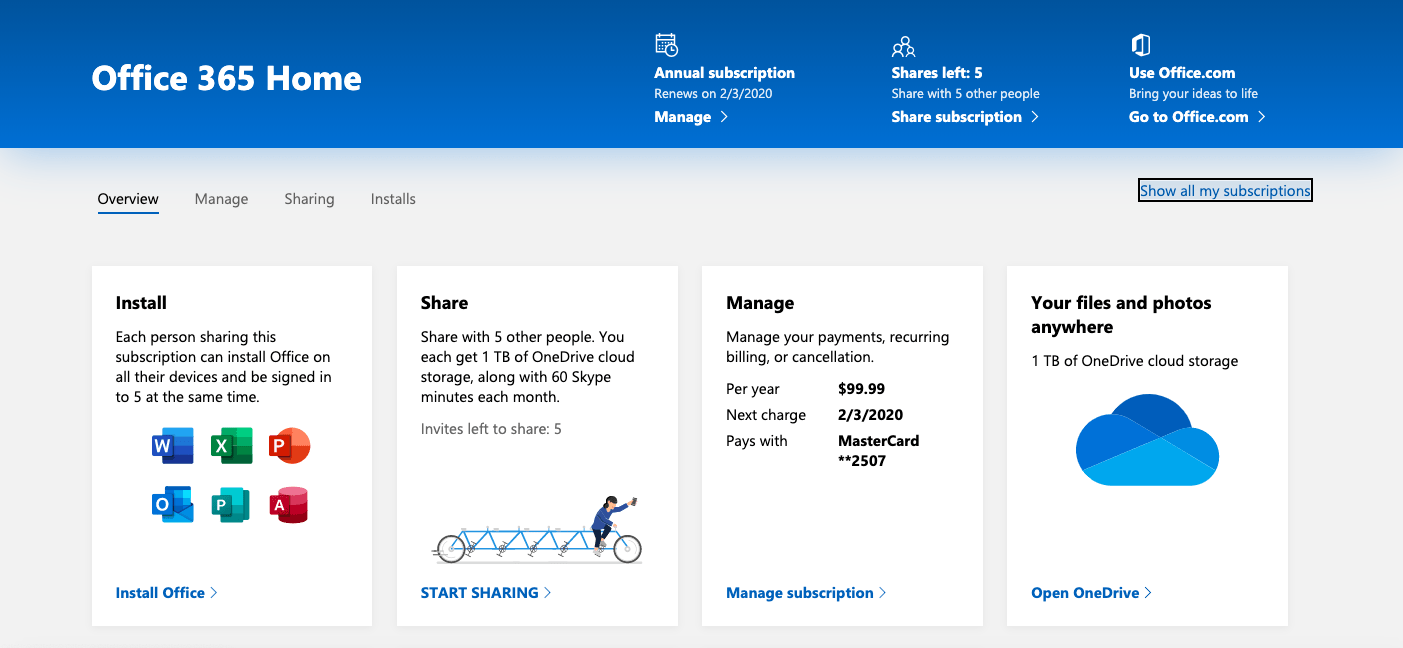 Of the options under the "Overview" tab, click "Install Office," then "Install" in the popup dialog. Your download will start automatically. Open when done and the Microsoft installer will pop up.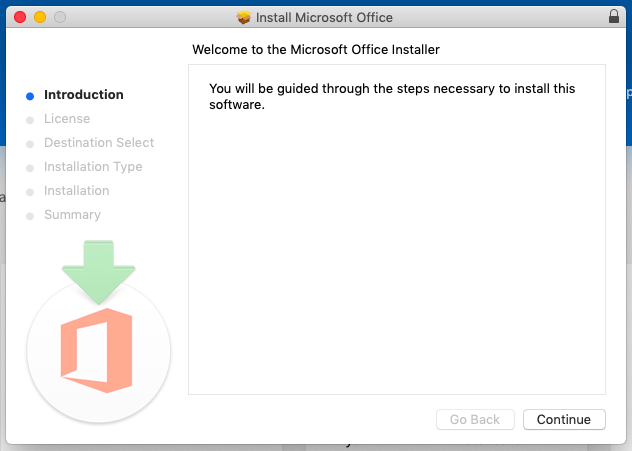 Go through the steps to start installation. Once you've authorized the download with your admin password as you usually would on your Mac or PC, Office will start installing.
You're good to go!
Useful things to do before starting your Office 365 trial
Once you start the Office 365 trial, you only have 30 days to get yourself or your team acclimated to this powerful suite of tools. What can you do to ensure everyone's confidence in using and maximizing them?
Here's some prep work I've found to be effective any time our team buys new software.
1. Define your goals
Why are you trying Office 365? What do you hope to achieve with the product that you can't with existing resources? What problems are you trying to solve?
There are always going to be aspects of Office 365 that will impress and disappoint different users, but you want to at least go into the trial with a clear and shared understanding of what success looks like for your team's use cases.
2. Define budget and stakeholder requirements
Your evaluation will involve two types of analysis:
Financial analysis: Determining the product's initial cost, maintenance, and subscription fees when the trial is over. Before you start the trial, check out our guide to Office 365 pricing to figure out what is going to work for you.
Functional analysis: Quantifying the functional needs of stakeholders. First, you'll need to define them. Whether end-users or management, the relevant people need to define their needs based on current goals and ideally what they might need in the next couple of years. Gather those proactively.
How to evaluate trial success
Your homework hopefully set a clear benchmark to measure against your Office 365 trial. Did it meet user and stakeholder expectations? You can use a forum as formal as a gap analysis or as quick as a postmortem to get internal feedback.
Our rule of thumb at FYI is to buy a product if, at the end of our analysis, it meets at least 80% of the team's needs.
Another aspect to consider is how your customers reacted to the change. The trial might not have touched the customer experience in any way, but if it did, feedback from outside stakeholders could be invaluable to your software buying approach.
Lastly, don't make a decision before evaluating alternatives. How does your team think Office 365 stacks up against G-Suite? Or even free-forever indie products like LibreOffice? Whatever chosen solution to your problem, you'll want a stable environment that can stick with it.
How to cancel your free Office 365 trial
Once you give your payment information to Microsoft, you're automatically set up to begin recurring billing once the 30-day trial period expires. If you don't want to be charged, you need to change some settings.
First, go to "Services & subscriptions" from your Microsoft account page. Click "Manage." Here is where you can:
"Change how you pay" (from there, click "Add a new way to pay")
Turn off automatic billing (under the "Change" dropdown, click "Turn off recurring billing")
Cancel altogether (follow the instructions here)
What happens to files on OneDrive after the Office 365 trial ends?
If you decide not to continue beyond your trial period, you will still be able to access your files through your Microsoft account. But there are things you should know:
One, when your trial expires, you will be bumped down to OneDrive Basic, the free option, which comes with only 5GB of cloud storage. That's a lot less than the multiple TB with the Office 365 trial. If you have more than 5GB in storage, be sure to back it up before the end of your trial.
And two, you can use Office.com to access your files after the trial. That is free forever, though it is limited in some important ways.
Keep in mind that you can use the Office 365 trial only once per Microsoft account. If you want to find other ways to access Office 365 for free, try these tips.