The 5 Best Conference Call Software to Survive 2020
I consider the conference call tool to be one of the most important tools for any company.
I couldn't run a business without it.
Even when everyone's working out of an office, I demand having conference call software that I can always rely on. Business is hard enough, we don't need to make it harder by tolerating poor audio, dropped calls, and confusion trying to join the right call.
This decision used to be easier. If you just wanted voice calls, you had several great options. And all the video call options weren't great. Then Zoom and a host of competitors shook everything up.
So what should you choose today?
Here are our picks for the best conference call software tools out there today.
1. Cisco Webex
Webex offers fully-featured conference call services with super reliable service availability.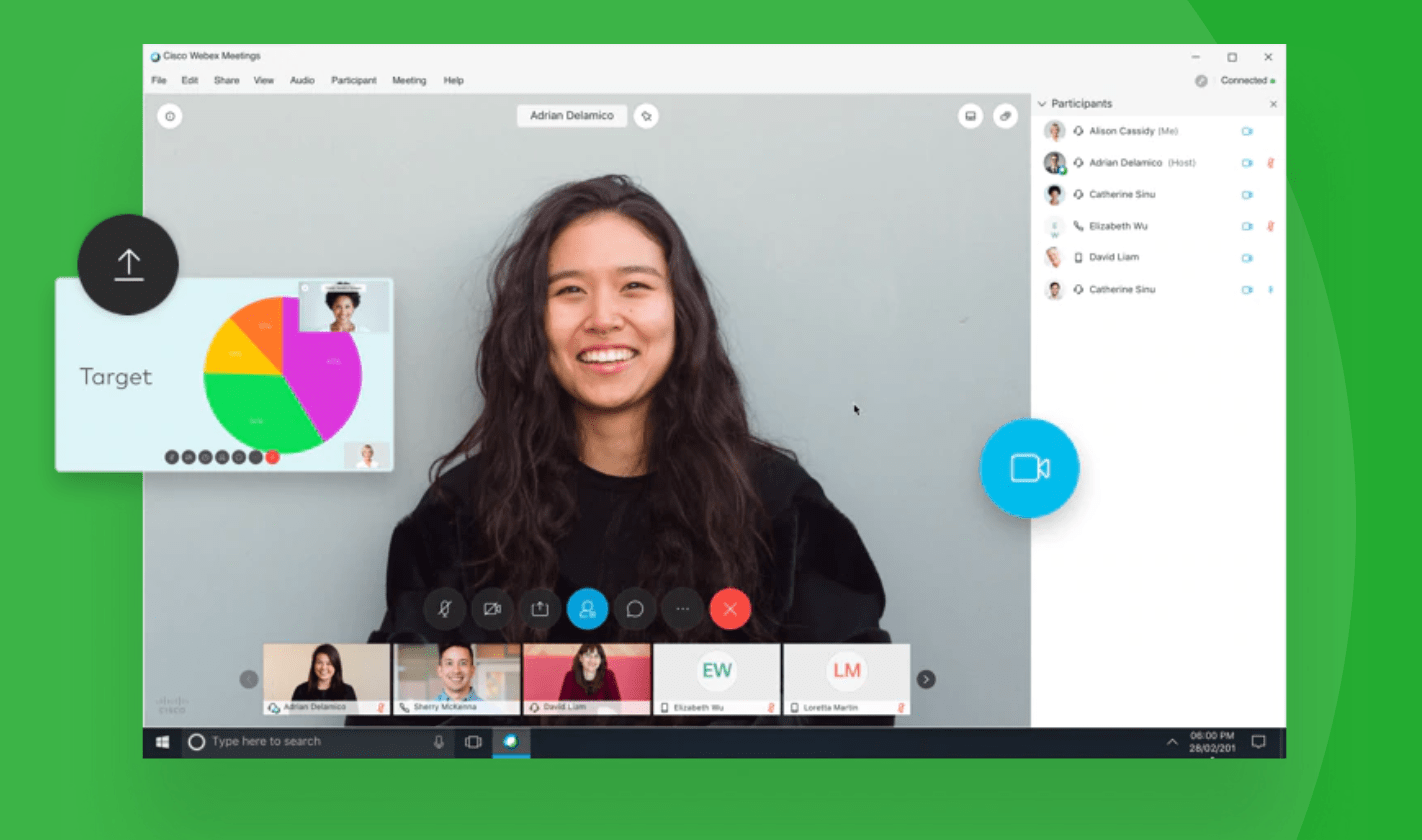 And since it's Cisco, you'll be able to get the full enterprise rollout (if you need it).
If you're running a large company and need tons of support to implement and manage your conference tool, Cisco Webex is the way to go. You also have the ability to collaborate with people through Webex Teams (not to be confused with Microsoft Teams). If you're already in the Cisco ecosystem, I'd definitely start by trying Cisco Webex before considering the other options.
Cisco Webex also has the best free plan available. Other tools either have connection problems or have time limits on how long you can do a call. Webex lets you hold calls without any time limits. As long as you only need one host and 100 or less participants on your calls, the free plan is fantastic.
Pros
Reliable video and audio calls, you'll rarely have connection issues
Includes access to Webex Teams
One of the best free plans around, no time limits and a 100 participant cap
Cons
The paid tiers have lower participant limits than other tools, you'll be forced to upgrade sooner
Pricing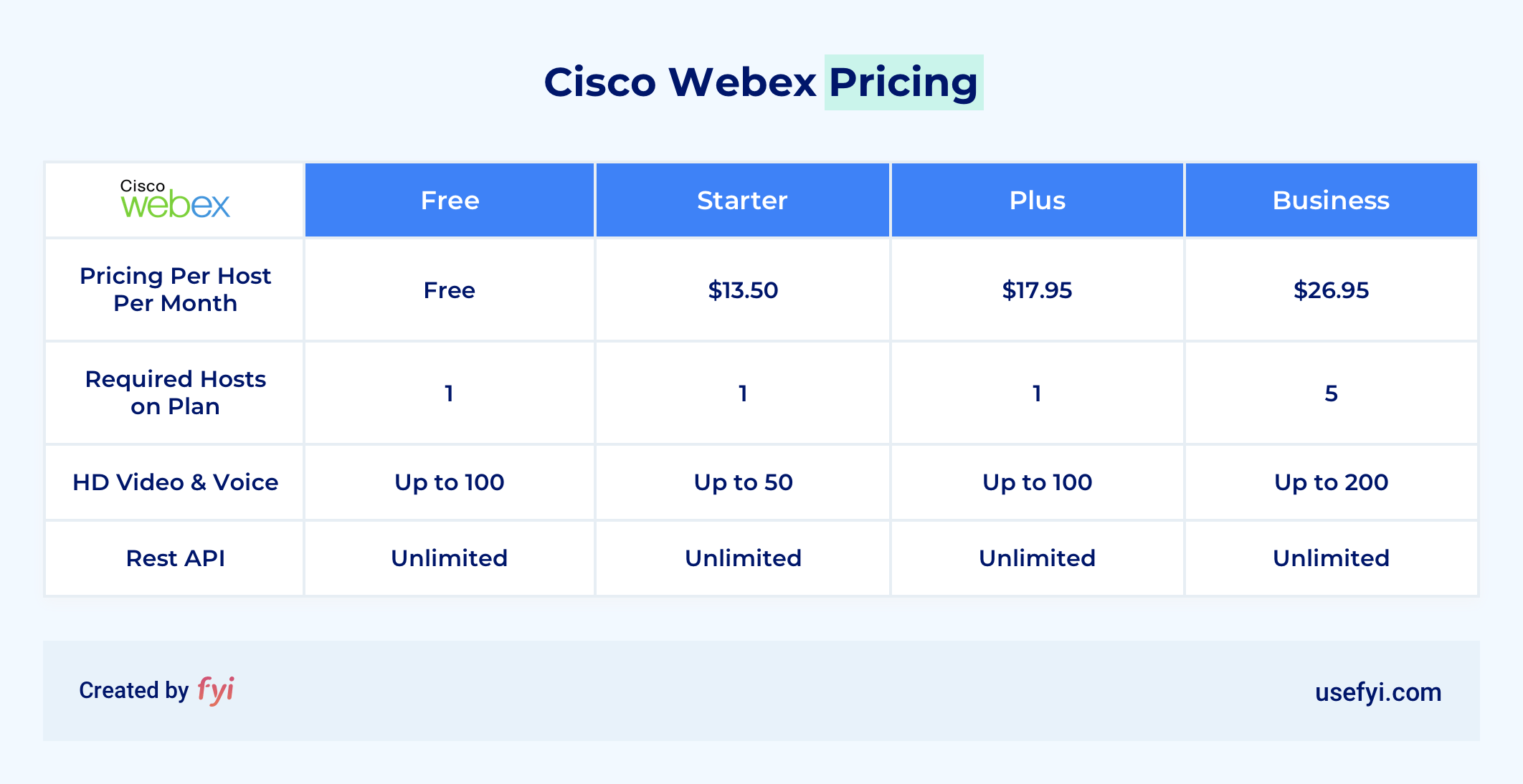 2. Google Hangouts / Meet
This is a bit confusing but Hangouts and Meet are basically the same thing.
For years, Google branded their video conference call software as Hangouts. Then they added a premium version to G Suite and branded it as Meet. Now, they're making Meet available to everyone but Hangouts is still available too. And if you use Hangouts and Meet, you'll have a hard time figuring out the difference.
Regardless of whether you have G Suite or not, Google Meet is the tool that you should be considering. It's available to everyone now.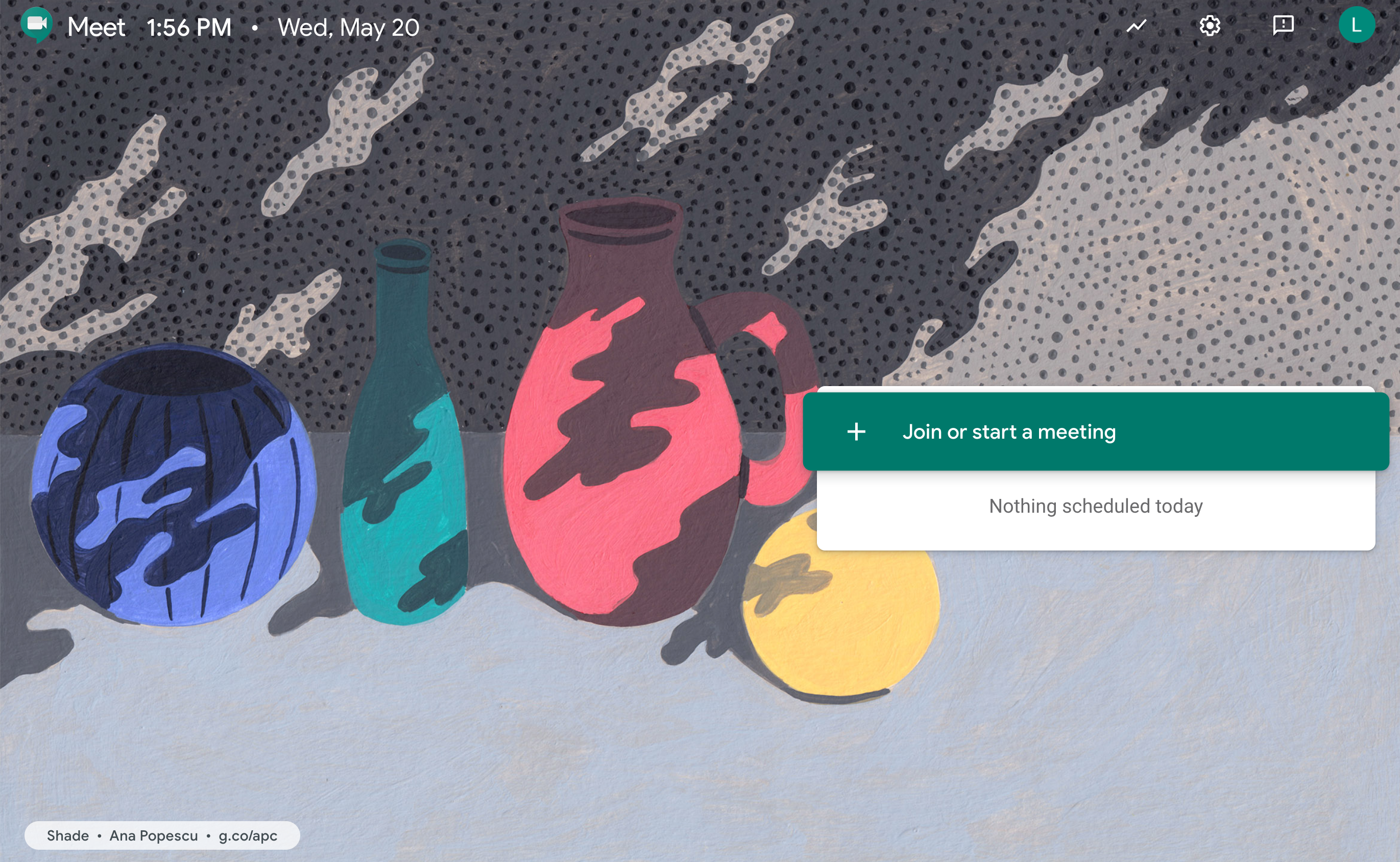 Google Meet is easy to use, completely free, and built right into G Suite and Gmail. If you're already a G Suite user, looking to keep costs down, and only do calls occasionally, it's probably your best option.
Pros
Built into Google Calendar
Free for anyone with a G Suite or Gmail account
Automatic access to additional Hangouts features with G Suite
Cons
Video quality and connections aren't as good as other tools
Very limited admin features
Impossible to use for a business if you're not a G Suite user. Microsoft 365 users should find another tool
Pricing
Completely free for everyone
If you have G Suite, you already have it
For individuals, you can get Google Meet by signing up for a Gmail account
3. RingCentral
The best way to think about RingCentral is a robust phone conference system for your entire company. If your team makes or receives a lot of external phone calls, you should seriously consider it.
It also has built-in audio and video conferencing starting at the mid-level pricing plans. So if you already need a robust phone system, you'll also take care of your conference calls with the same product.
This system may be overkill for some, but it's great for businesses with high call volume.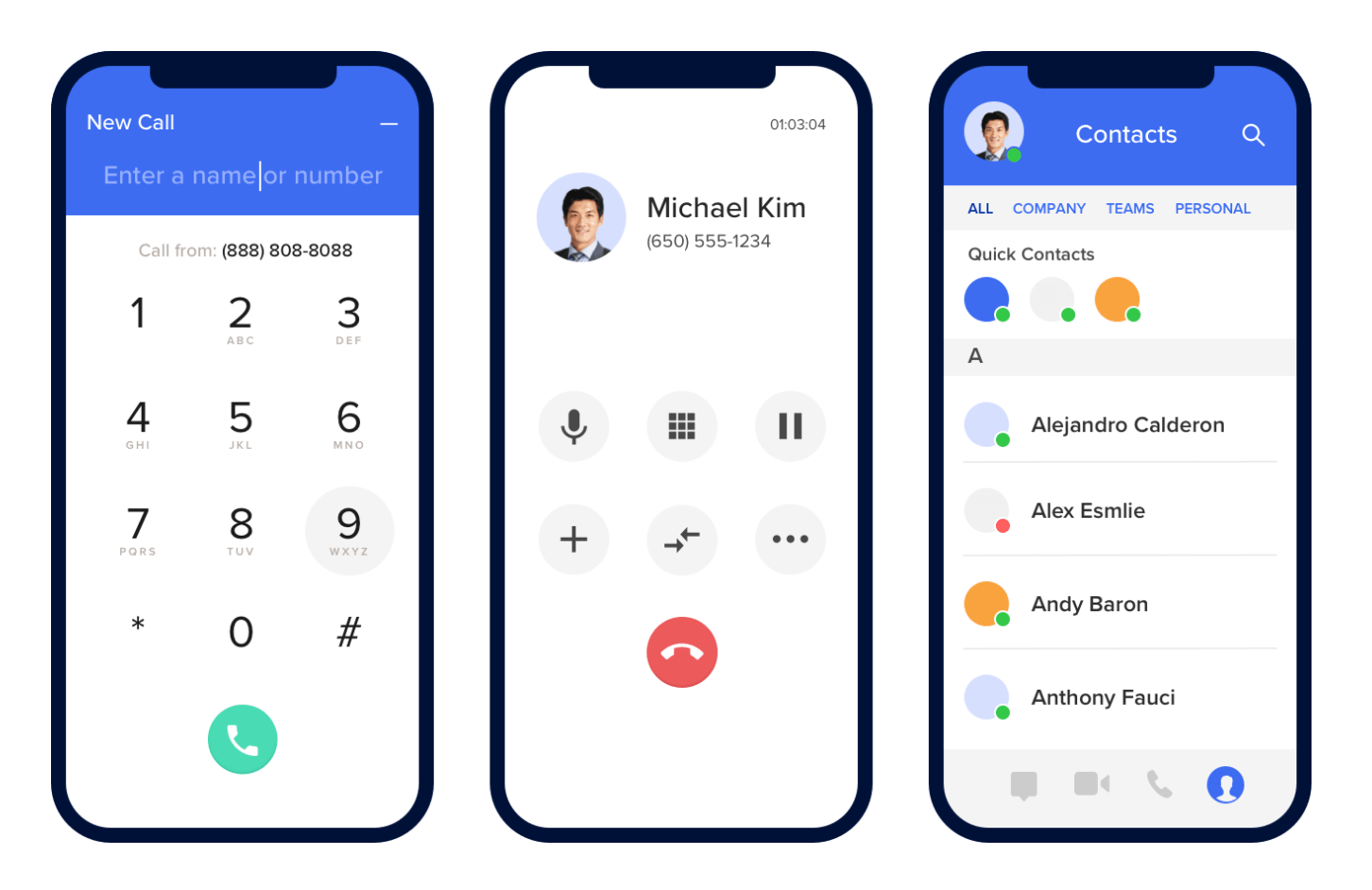 What if you only need a video or audio conferencing tool? In that case, RingCentral is probably overkill. You'll have to jump into their higher pricing tools right away. They also charge by user instead of by host. This make sense when you need a whole phone system and every employee gets their own phone number. But with a video conferencing tool, per host pricing makes more sense which other tools have. With RingCentral, you'll end up paying a lot more.
Pros
Every feature you could possibly need with a complete phone system
Accommodates a large number of callers
Adding international callers is a piece of cake
Cons
No free plan
The lowest paid plan doesn't include any video or audio conferencing
Per user pricing which gets very expensive for just video or audio conferencing
Pricing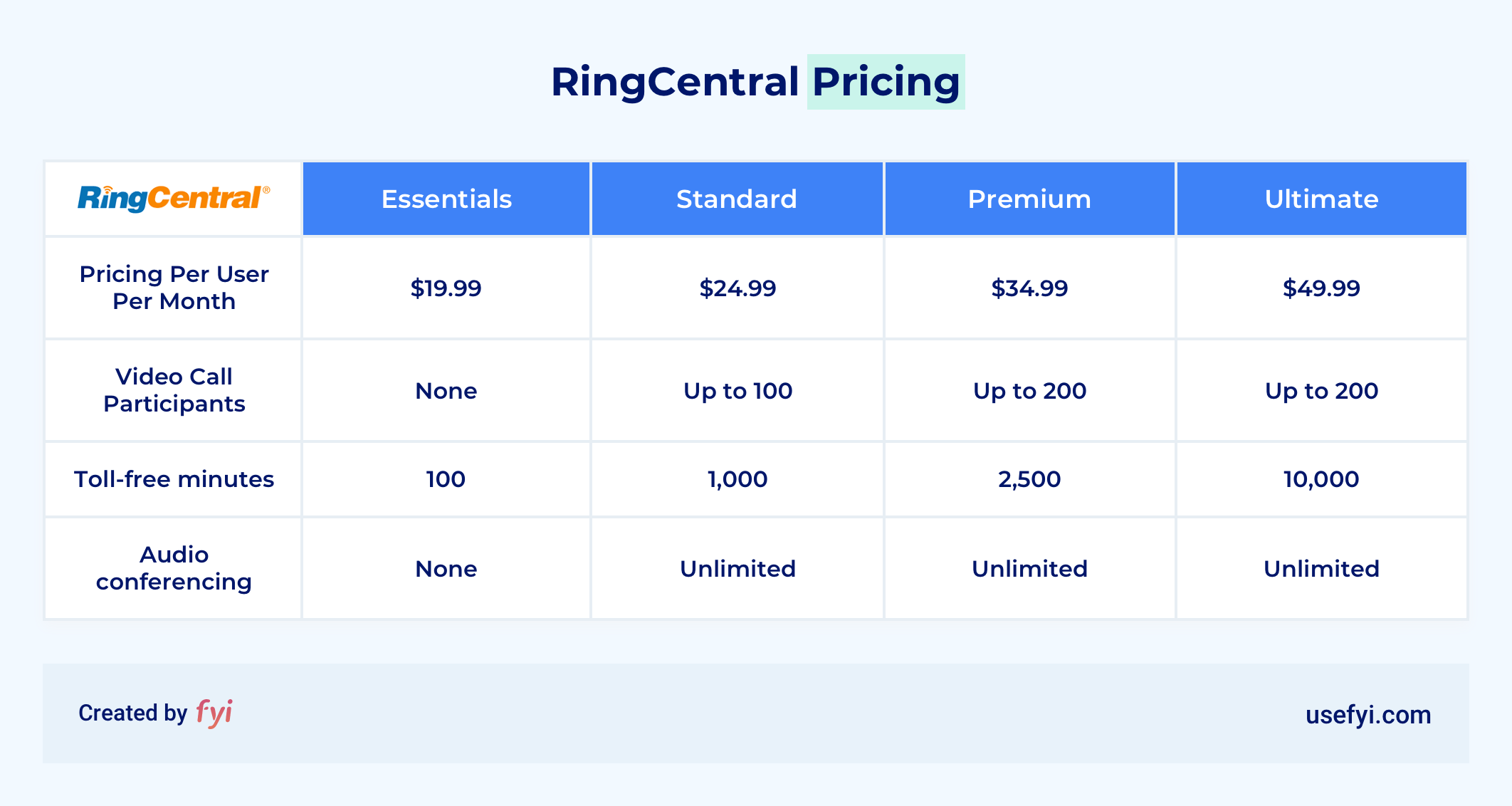 4. UberConference
Small businesses that occasionally need to set up conference calls for small numbers of participants will appreciate UberConference's free basic service.
It does limit itself to up to 10 callers, but there's also a paid version if you need more.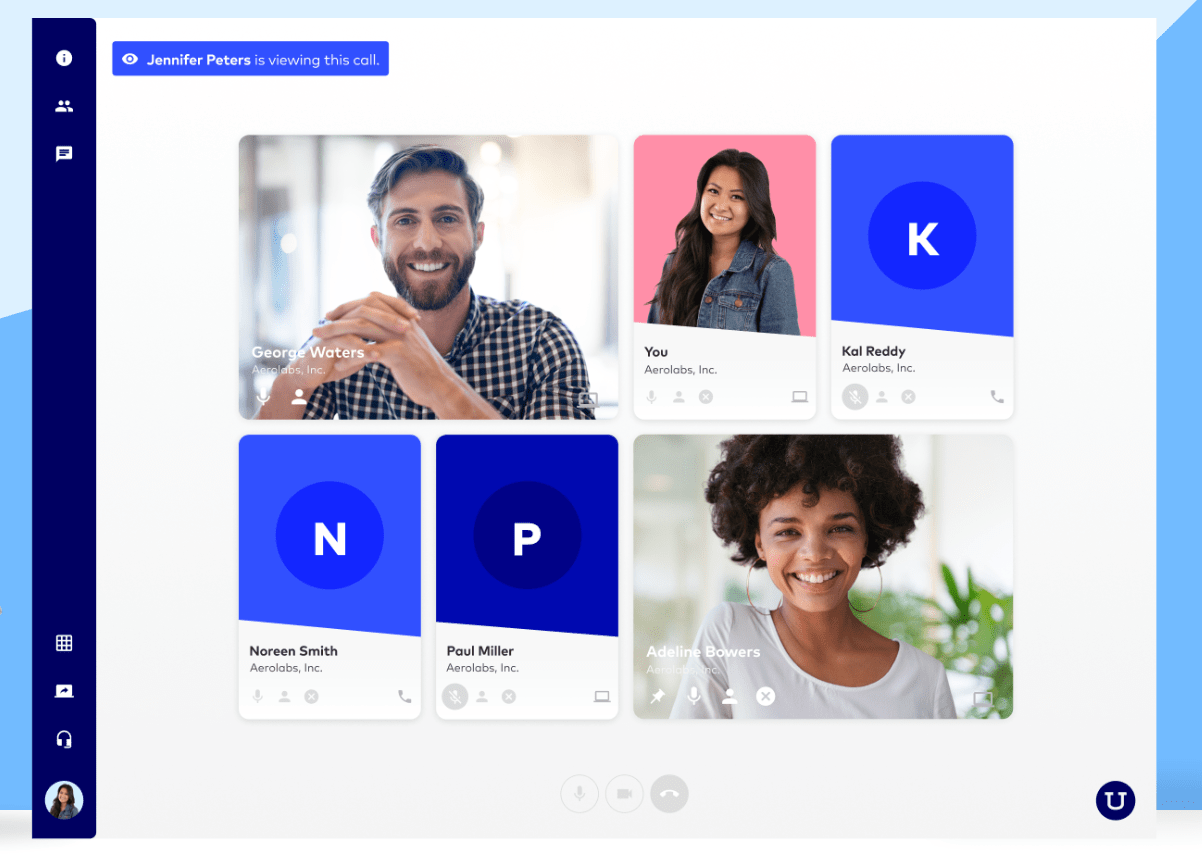 It's perfect if you want a low-cost and simple conference call service where you share the dial-in info with a group of people for an audio chat. This is perfect for smaller sales teams that do regular groups calls with prospects that want to dial in over the phone.
Pros
Surprisingly strong for a free service
Perfect for a small organization that doesn't need dozens of participants per call
Connect by phone or web
Cons
Free service is limited to 10 participants
Even the paid plan is limited to 100 participants, mid-size businesses will struggle with this
Dialing in takes a few steps, can become annoying when doing lots of internal calls
Pricing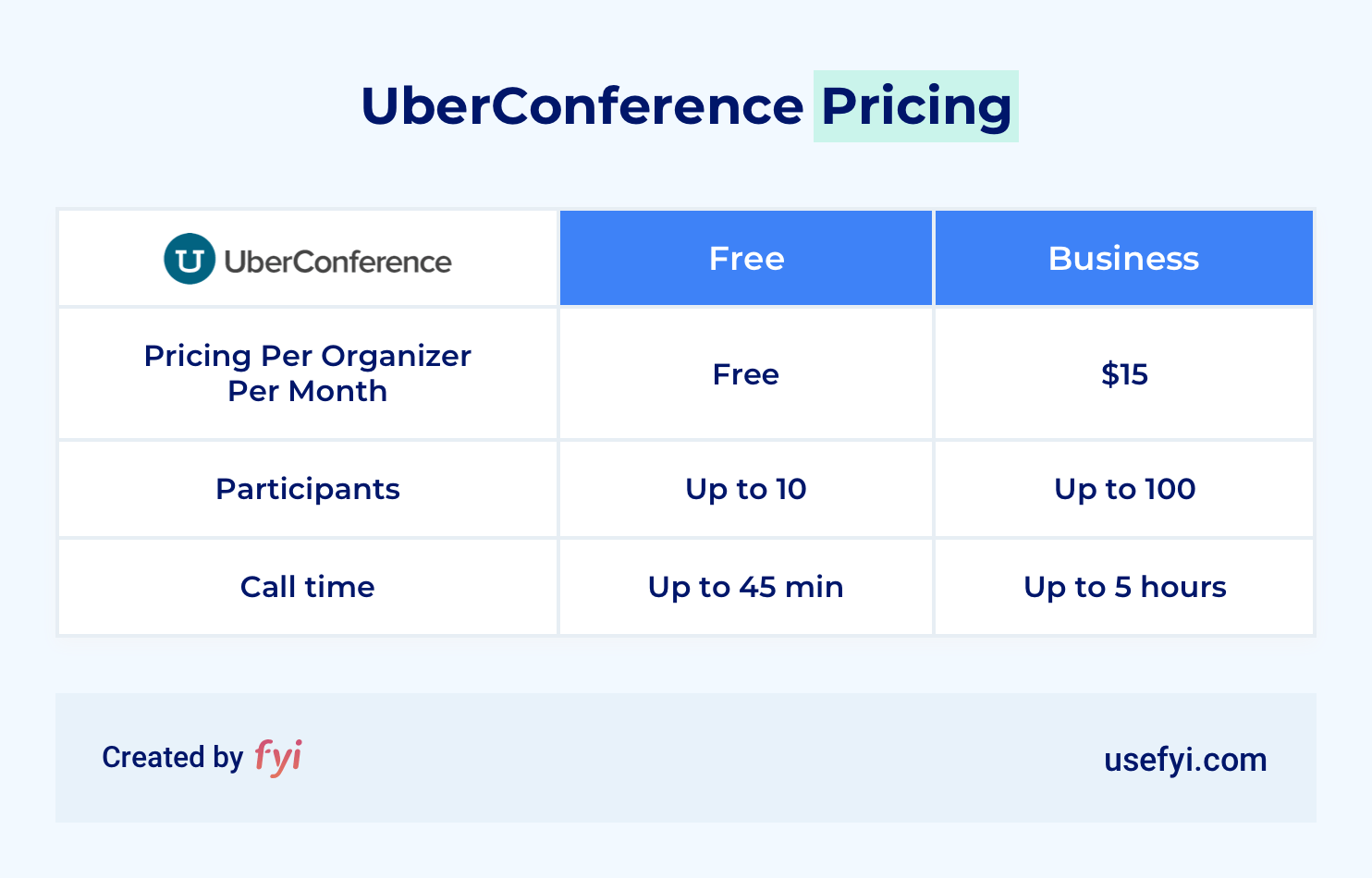 5. Zoom
Zoom has become the hot contender lately. For a period, it was the only video conference call service that had good connections reliably. Since then, most of the other video conference call services have improved a lot, Zoom's no longer the clear winner in the category.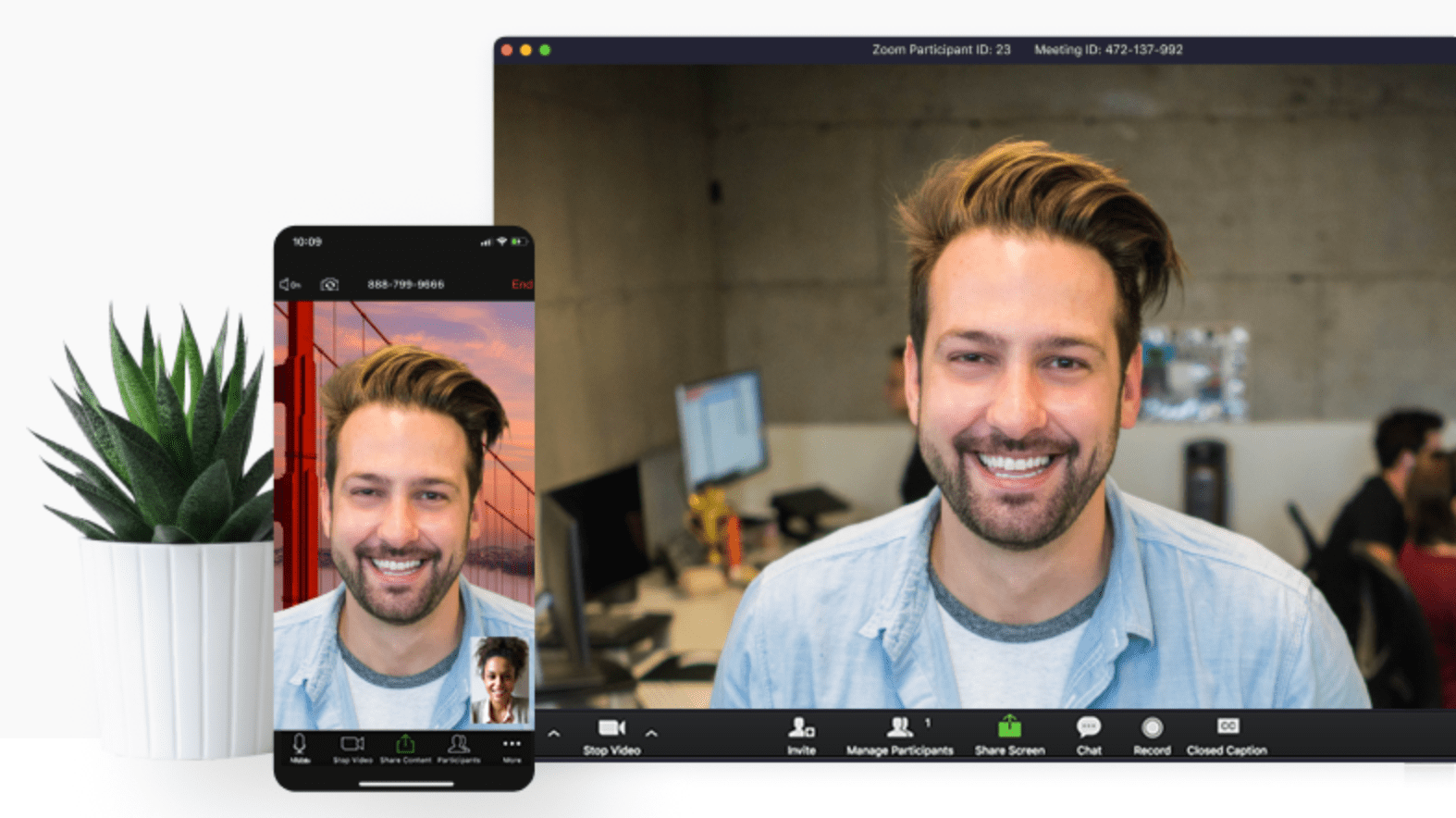 You will need to download and install their app. Once that's done, jumping in and out of calls is super easy. Share links and everyone on your team can join with a simple click.
Pros
Works well with any other set of productivity tools, all you need is to share a link
Tons of admin controls for growing organizations
The best video call quality
Has the best call UI, it's super easy to do whatever you need during the call
Cons
Group calls (3 or more people) have a 40 minute time limit
Easy to hit participant limits when inviting lots of external guests, like on a webinar
You'll either need to spend time organizing all your Zoom rooms or make each team lead a host
Forced upgrades to higher tiers when you hit a host limit, even if you don't need the extra features
A little overkill if you only use it for audio
Pricing
Starts with a free plan and has several tiers: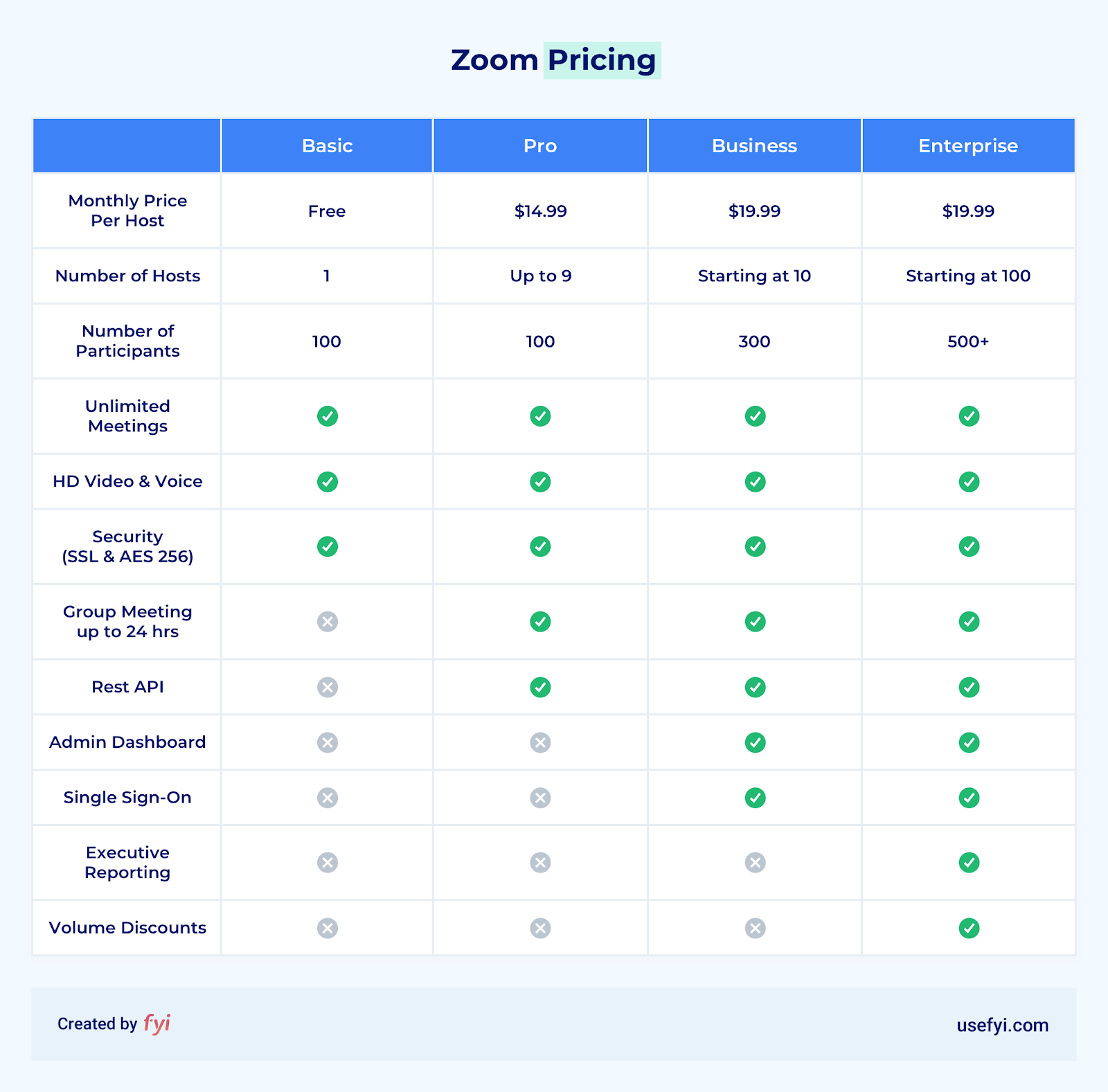 How to pick your conference call software
All the best conference call software products support simple audio or video calls. When you need a bit extra functionality, that's where different products start to set themselves apart.
Here are a few components you might want to look out for:
Connection options
Rather than make you wait for participants to dial in to the conference, some software packages include the capability to dial out to the participants at the exact time of the call, ensuring everyone is ready to go at the same time.
This feature is helpful if you have participants who regularly forget to dial in to your calls… as long as they answer the incoming call.
Calendar integration
Some conferencing software integrates with calendar software, such as Google Calendar, to send invitations. Also look for software that automatically blocks out time on your calendar for the call to make sure you don't schedule over it.
Pricing and cost
Some services charge by the call, some a flat monthly fee, and others a combination of the two.
If you plan to place only the occasional conference call, a per-call pricing model is probably best. Bear in mind that the final cost per call will depend on the number of participants and the length of the call.
With a flat monthly fee, you usually only need to pay for hosting and setup, not for individual participants. (Although some services do charge a little extra for each person joining the call.)
International accessibility
The vast majority of conference call services enable you to include participants outside the United States. A few of them don't. If this is a must-have feature for you, be certain the service you choose offers it.
What's more, keep in mind that some services make international accessibility much smoother than others⁠—for example, offering local dial-in numbers in international locations.
Online portal
If you want complete control over your conference calls, look for software that includes an online portal.
Through the portal, you may be able to perform functions like:
Mute select or all participants
Record calls
Save a list of call participants
Start and end the call
Share your screen
Play back recorded calls
Some software comes with a mobile app you can use in addition to the online portal to manage your calls.
Operator-assisted vs reservationless
If you have a large number of participants on a call, you may want a live operator to help people with technical problems or any questions they may have. Depending on the importance of the call, should you run into technical difficulties, having a live operator available for immediate support could be invaluable.
Other calls are completely automated (or "reservationless"). These cost less than operator-assisted calls, and they typically work well for conference calls with up to only a few dozen participants. They're also useful for when you need to schedule a conference call last-minute and you don't have time to wait for a live operator to be available.
Participant limits
No matter the package, you will have a limit on the number of people you can have on a single conference call simultaneously. This can be as few as five or 10 participants, or as many as 1,000 or more.
As you might expect, software packages that can handle more callers will carry a higher price point, especially if they charge per participant.
Call recording
Most conference call software stores recordings of calls in the cloud, which means anyone with a passcode can access them at any time. Some services will send you copies of the recording on CD or offer other ways to archive your calls.
Video conferencing
Although all conference call software comes with audio capabilities, there may be times when you want to meet with your participants face to face.
With some conference call services, you may have to pay extra for video conferencing. But even some of the best video conference call services come free, so don't feel like you have to pay for it. Just make sure that, at the very least, the service is mobile-friendly.
Summary: Making use of the best conference call software
Before you make your final decision on the best conference call software, you may want to take advantage of any free trial period the software offers. Trials tend to last anywhere from a few days to several weeks.
Why not dry-run the conference call software to see if it offers you the features you want?
No matter which service you go with, if you haven't used one in a while, the features you get these days with conferencing software might impress you. With chat, video, and collaboration included, it's never been a more versatile way to stay connected.