What Was Evernote Food, and Why Did It Fail?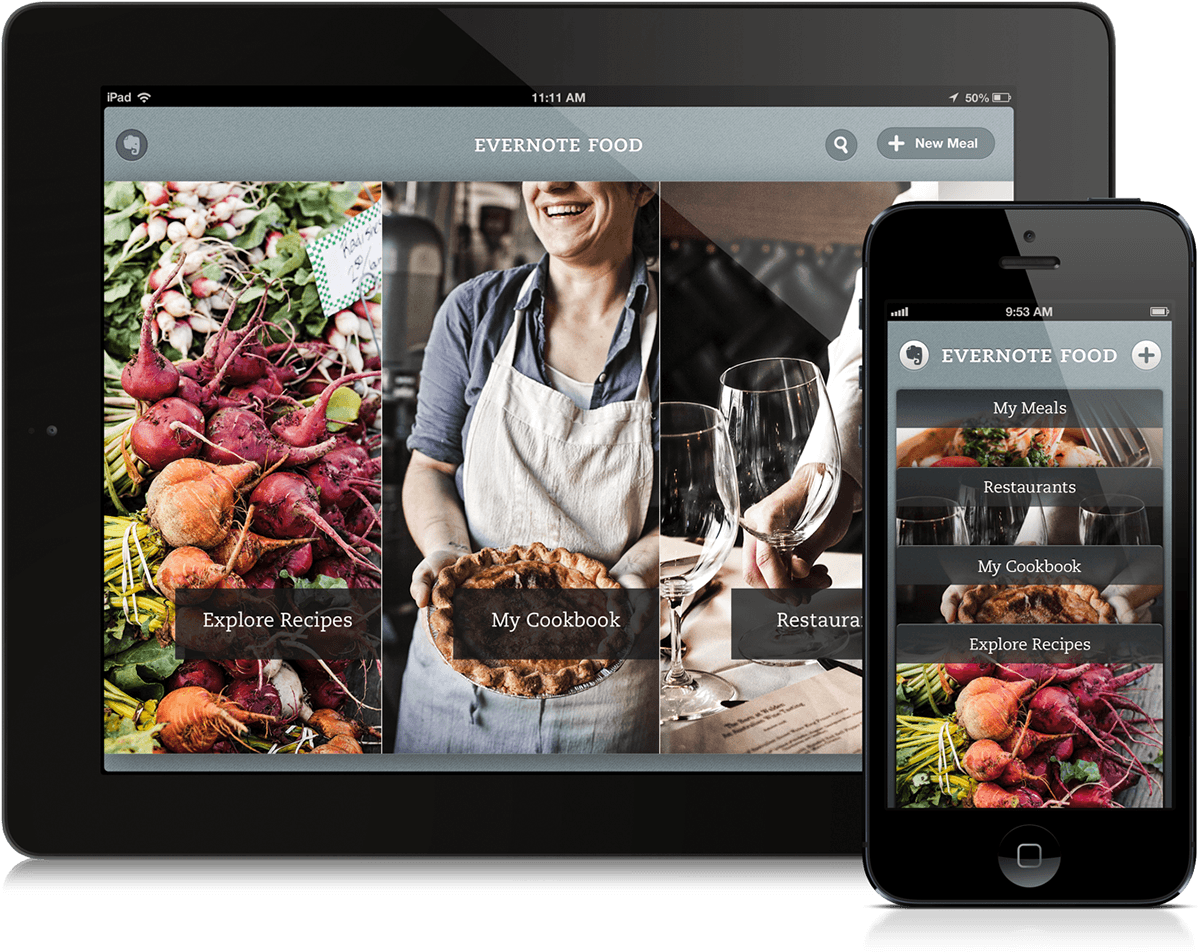 Most people have heard of Evernote. It's a note-taking and productivity app that's been around since 2004.
Many Evernote competitors have come and gone in the last 15 years. But despite its faults, Evernote remains one of the most popular note-taking apps in the world.
Although you've probably heard of Evernote, you may not have heard about Evernote Food. First launched in 2011, Evernote Food was a spin-off product that was designed specifically for foodies.
However, while Evernote Food was popular and had a fanatically loyal user base, Evernote discontinued the product in 2015, following a management shake-up. In this post, we'll be taking a look at why Evernote made the decision to cancel the product, as well as the apps that are still around that can fill the gap left by Evernote Food's absence.
First, let's recap what Evernote Food was and why Evernote shuttered it.
What Was Evernote Food?
Evernote Food was a combination of a recipe book, scrapbook, and social network, all centered on food and culinary culture.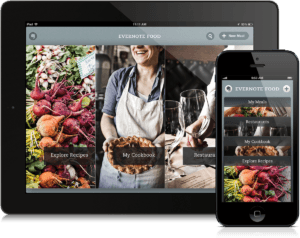 The product had some of the same functionality as the main Evernote product but had several unique features:
Explore Recipes, a discovery tool for finding new dishes
My Cookbook, a personalized repository for recipes
Restaurants, a Yelp-like search tool for finding local eateries
My Meals, an Instagram-like social feed
At the time, Evernote Food was unique in that, while there were several tools dedicated to collecting recipes or finding new places to eat, no other tool gathered them all in one place.
Evernote Food was always going to be a niche product. But despite its limited scope, Evernote Food was very popular. So why did Evernote stop supporting the product?
Why Did Evernote Shutter Evernote Food?
To understand why Evernote decided to stop supporting Evernote Food, we need to look at the state of Evernote as a company and a product around 2015.
Around the time when Evernote launched Food, the company was trying lots of different things to diversify its revenue streams. The company launched a range of Evernote-branded merchandise, such as notebooks, tablet styluses, and backpacks. It sold these products through the Evernote Marketplace, a now-defunct online store that carried a range of branded goods. The company also released Evernote Hello, a half-baked contacts app, in 2011.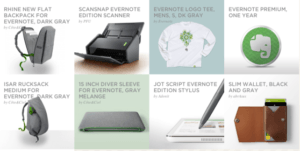 The products Evernote launched around 2011 weren't necessarily bad—they just weren't necessary. The Evernote Marketplace was particularly confusing. Sure, the Evernote-branded Moleskine notebooks sold through the Marketplace were stylish, but they did nothing to reinforce Evernote's core value proposition. The notebooks and styluses and backpacks felt like a confused cash grab by a brand that was losing sight of its identity.
Similarly, Evernote Food wasn't a bad product. It actually predated the trend of taking "food selfies" by several years. With the exception of Flickr, there was virtually no competition in this area at the time. There was just very little reason to use Evernote Food over the core Evernote product. The primary Evernote app could already do everything that Evernote Food could do, and more. Developing and supporting two very similar products for audiences with significant potential overlap made no sense. Even though Evernote Food was a good idea, it didn't align well with Evernote's business model.
Some hardcore users were disappointed by the decision to close Evernote Food. But for Evernote as a brand, the closure of Evernote Food (and Hello and the Evernote Marketplace) was a difficult but necessary step.
Which Apps Should You Use Instead of Evernote Food?
Evernote Food may be no more, but there are plenty of tools and products you can use to keep track of your culinary adventures. First, let's take a look at finding new recipes.
Recipe Discovery: Pinterest
Evernote Food's Explore Recipes tool was one of the app's most popular features. When Evernote Food launched in 2011, there were few, if any, apps dedicated to helping people find new recipes. Today, there are dozens and dozens of recipe apps available for both iOS and Android. One of the best is the visual discovery engine, Pinterest.
With more than half of Pinterest's 291 million monthly active users relying on Pinterest to broaden their knowledge of food and drink, Pinterest is a great way to find new recipes to try at home.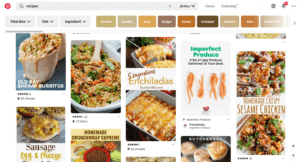 Since food content is so popular on Pinterest, the app makes it easy to find recipes that suit your tastes and dietary preferences. You can search for recipes by keyword, total cooking time, diet type, ingredients, or meal type.
Pinterest is available for Android and iOS and is also available as a web app.
Personal Cookbook: Copy Me That
One of Evernote Food's most popular features was My Recipes, which allowed users to gather recipes from around the web into their own personal cookbooks. There's no shortage of such apps today, but Copy Me That is one of the best.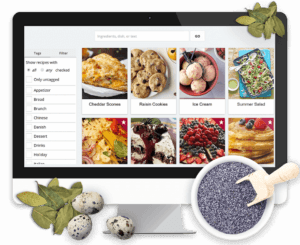 Copy Me That is a recipe management tool that allows users to "clip" recipes they find online into a personal repository of recipes. At face value, this doesn't sound that exciting. However, Copy Me That's biggest selling point isn't the app's purpose, but how well it does it.
Let's say you're reading your favorite cooking blog and come across a recipe you want to try. With just one click, Copy Me That will scan the entirety of the article, isolate the actual recipe, and save only that information to the user's profile. There's no need to copy and paste ingredients lists between apps or wade through paragraphs of filler to get to the instructions. Copy Me That's algorithm is remarkably accurate, and the app excels at extracting recipes—and only recipes—from even densely written, poorly formatted cooking guides.
Copy Me That is not only a recipe manager, however. You can also create personalized shopping lists based on recipes you want to try. There's even a meal planner.
Copy Me That is available for Android and iOS. You can also use Copy Me That as a browser extension for Chrome, and as an active bookmark button in other browsers.
Restaurants: Yelp
If you're a dedicated foodie, the chances are pretty good that you're already using Yelp to find new places to eat.
As one of the most popular review apps out there, Yelp is an ideal restaurant-finding tool. You can quickly find new places nearby, compare user reviews of local hot spots, and narrow your search by neighborhood.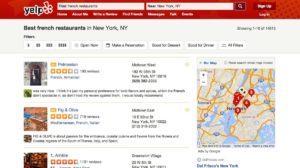 Although we tend to focus primarily on taste when exploring new restaurant options, dining out can often be a highly visual experience. Many Yelp listings feature images of restaurants and the food they serve. This makes it easy to find not only places serving the kind of food you want but also places with the right vibe. After all, a sit-down dinner at a Michelin-starred French restaurant might not be the most appropriate choice for a quick meeting with a prospective cofounder.
Of course, the primary focus of Yelp is its user reviews. The popularity of the app means that most restaurants will have at least a handful of reviews. Some may even have hundreds. Fortunately, Yelp's reviews tend to be pretty useful.
Yelp's reviews are clearly dated. This can be really handy if a restaurant has a few negative reviews, because the establishment may have made changes in the interim, based on customer feedback. Yelp's reviews also give you some much-needed context. Although some Yelp users focus solely on an establishment's star rating when choosing where to eat, many reviewers will provide a detailed summary of their visit. This can be great for identifying places that may have great food but also have poor service or rude staff, for example.
The Yelp app is available for both Android and iOS. You can also access Yelp via its web app.
My Meals: Instagram
It's pretty clear that Instagram was a major inspiration for Evernote Food's My Meals feature, so it's hardly surprising that Instagram is arguably the best My Meals substitution out there.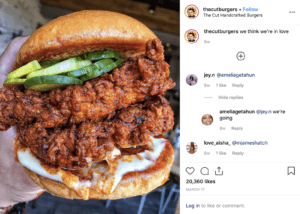 Although it might sound hyperbolic, Instagram has quite literally changed the way we eat. People taking pictures of their food before eating used to be a strange and rare sight. Now, we might not even notice someone taking an artfully staged picture of their brunch.
More than half of all diners in the U.S. have chosen a restaurant based on the establishment's social media presence. Of those diners, 75% chose a place to eat solely because of the images in a restaurant's social feed. Some restaurants have begun offering diners "Instagram kits" to make taking pictures of their meals even easier. Instagram has also changed how restaurants select and prepare their menus. The "Instagramability" of a dish is now almost as important as how it tastes, though not all restaurateurs see that as a positive thing.
All of this is to say that, when it comes to showcasing how beautiful your last sit-down meal was, Instagram is perfect for sharing images of delicious food.
Bon Appétit
Evernote Food might not have been the most lucrative product for Evernote, but it did have a loyal following that mourned its loss. Even today, a true spiritual successor to Evernote Food has yet to materialize.
Of course, you can still use the core Evernote product to do many of the things you used to be able to do with Evernote Food. It's easy to create specialized Notebooks specifically for recipes. Evernote's Web Clipper is really handy for saving recipes you come across online. Evernote is far from perfect, but it's still a highly capable productivity tool that can handle a surprising number of use-cases.