Zoom Vs Teams – Side-By-Side Comparison
In this day and age, it is more important than ever to have great virtual collaboration software for your business. As we've all learned over the last few years, life can turn virtual at the drop of a hat. In addition, as many people return to work in physical spaces, online collaboration softwares can continue to streamline communication in your organization. It can help you connect with clients, reduce emails, and even document meetings.
Both Zoom and Teams offer some fantastic features for virtual collaboration, making it difficult to choose between them. This is why I've spent hours researching both platforms to give you a handy guide for which one would be right for your business.
Our Recommendation = Get Teams
While nothing beats the user-friendly experience of video conferencing on Zoom, Teams has a better all-in-one collaboration service.
Ultimately, there's no way around it – Teams just offers its users more. Just like Zoom, Teams allows users to have video and audio conferences, but they also have a few other features that Zoom doesn't have, like messaging channels similar to Slack and document sharing. This functions similarly to Google Drive, allowing multiple users to edit documents at once.
Rather than having to use multiple services together, like Zoom, Google Drive, email, and Slack, Teams allows you to center it all in one place.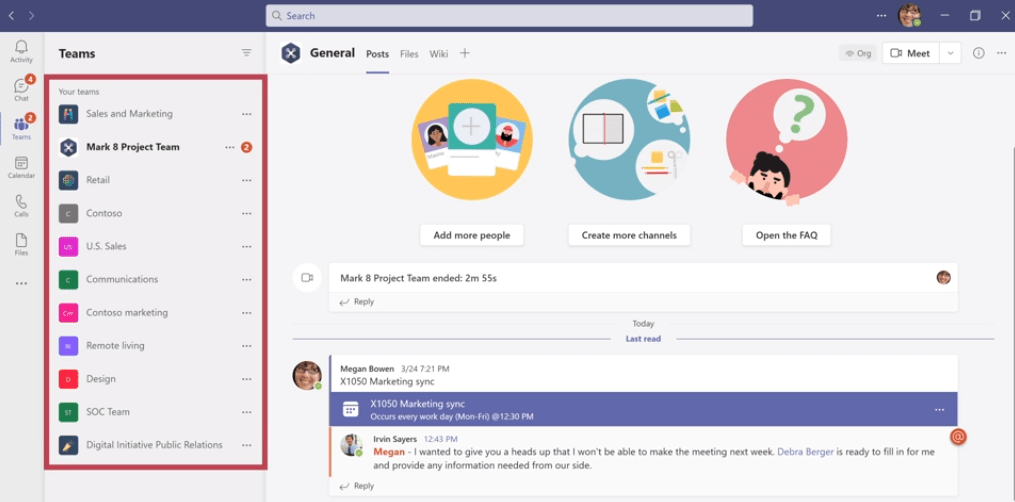 So if you're looking for an all-in-one collaboration software, Teams is the way to go. Not only does it have those extra features, but it can also connect with other Microsoft products, like Word and Outlook. In addition, while Zoom and Teams both have free versions, the paid versions of Teams are less expensive than the paid versions of Zoom. Overall, Teams offers more features at a better price. However, there are some scenarios where Zoom still may be the superior choice.
When to Get Zoom Instead
While Teams offers a wide variety of features, there are some people who may only need video and audio calls, which Zoom takes the cake on. Zoom's quality is high and its ease of use is unmatchable.
This is why Zoom is ideal for a few key scenarios, such as companies with many outside clients, journalists, podcasters, or educational institutions with online courses. Essentially, anyone else doing a large volume of virtual calls and interviews would benefit from getting Zoom.
The audio and video quality is clear, and the product makes it easy for those outside of your organization to join the meetings. In fact, users don't even have to have a Zoom account to join a meeting – all they have to do is click a link or enter a code, and they will be taken straight into the meeting.
This is one of the reasons why Zoom rose to great popularity starting during the COVID-19 pandemic. It is by far the smoothest user experience when it comes to video conferencing – meaning even your grandma will be able to join a call!
Beyond that, Zoom also offers audio and video recordings with their free version, where Teams does not. This makes it even more valuable for those in need of those files, such as people producing audio or video content, or those that need exact quotes from meetings.
Pricing – Is Zoom or Teams the Better Deal?
Right from the get-go, both Zoom and Teams have some fantastic deals for potential users. Both services offer free packages, so many people don't find a need to pay for either service at all. In addition, this also means that you can try each of them out to see which one you like best.
While I can make as many recommendations as possible, some people just find that they prefer one service over the other. With these two products, there is no need to ache over the decision of which one to use – you can just try them out for yourself to see!
For some, there may be some additional purchases necessary, though. This mainly depends on the volume of the work you are looking to conduct. The free version of Zoom allows users to host up to 100 participants in conference calls and offers unlimited group meetings for up to 40 minute long calls. In addition, there are unlimited one-on-one meetings that can last up to 30 hours, as well as private and group chat features.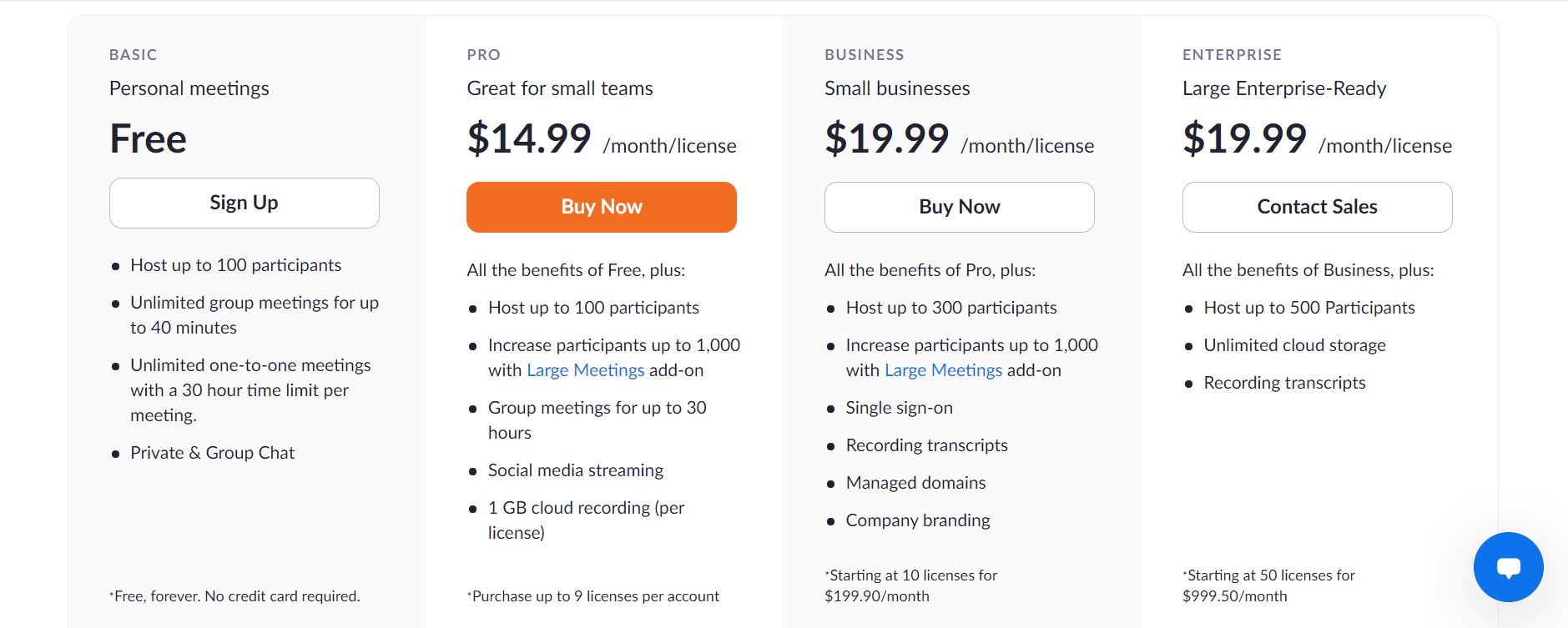 For many individuals and small freelance groups, this version can work just fine. You may have to stop and restart long group meetings due to the 40-minute time limit, but it is doable.
The Teams free version allows for online meetings, chat, and cloud storage. Like Zoom, this version can support up to 100 participants. Unlike Zoom, Teams allows meetings to be 60 minutes instead of 40. The one downside to Teams is that it does not allow users to record meetings in the free version, where Zoom does.
While the free versions are pretty comparable, Teams has the better offer when it comes to the paid versions. Users only have to pay $5/ month per user for the mid-tier package, which includes the ability to connect Teams with Exchange, OneDrive, and Sharepoint. This package also bumps up the number of participants in a conference call from 100 to 300, and allows calls to be up to 24 hours long instead of 60 minutes.
Zoom's least expensive option after the free version starts at $14.99/month per user and then goes up to $19.99 for the largest package. This can add up to quite a bit more money in the long run compared to Teams, which only costs $12.50 for the largest package. Not only that, but Teams also includes document sharing and conversation channels, which Zoom does not have. This ultimately makes Teams the better deal.
Conference Calls
Winner = Zoom
While both services offer great options for conference calls, Zoom takes the cake on this one. With Zoom's sleek design and user-friendly experience, conference calls are easier than ever.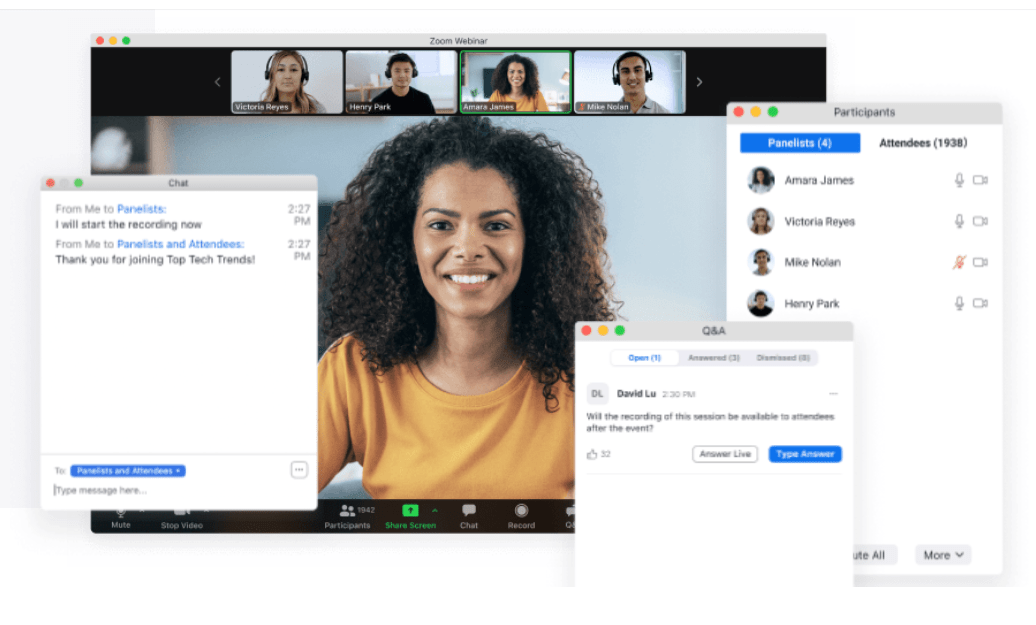 People who want to join meetings just need to press a link or enter a meeting code. On Teams, it is a little bit more complicated. Users will have to manually enter in the information of the clients they are working with in order for them to be allowed to join any meetings. For large meetings with many people from outside of the organization, this process can be time-consuming and frustrating.
Overall, the process is a little more clunky with Teams. The one benefit Teams has over Zoom is that it allows for longer meetings with the free version, but it is only a 20-minute difference. When it comes to saving time, Teams may take up that 20 minutes just to help users get onto that call in the first place.
In addition, both Zoom and Teams allow users to see up to 49 people on one screen, which is especially great for conference calls. However, the scale tips back towards Zoom with one specific feature: the option to create a call where only certain participants have the ability to speak, and others are just observers. This is particularly valuable for virtual council meetings, such as ones for universities or cities, where many people may want to listen but not be active participants.
Chat Functions
Winner = Teams
Teams has hands down better chat capabilities than Zoom. Similar to Slack, Teams offers multiple conversation channels that your teams can use, from large groups to private messaging.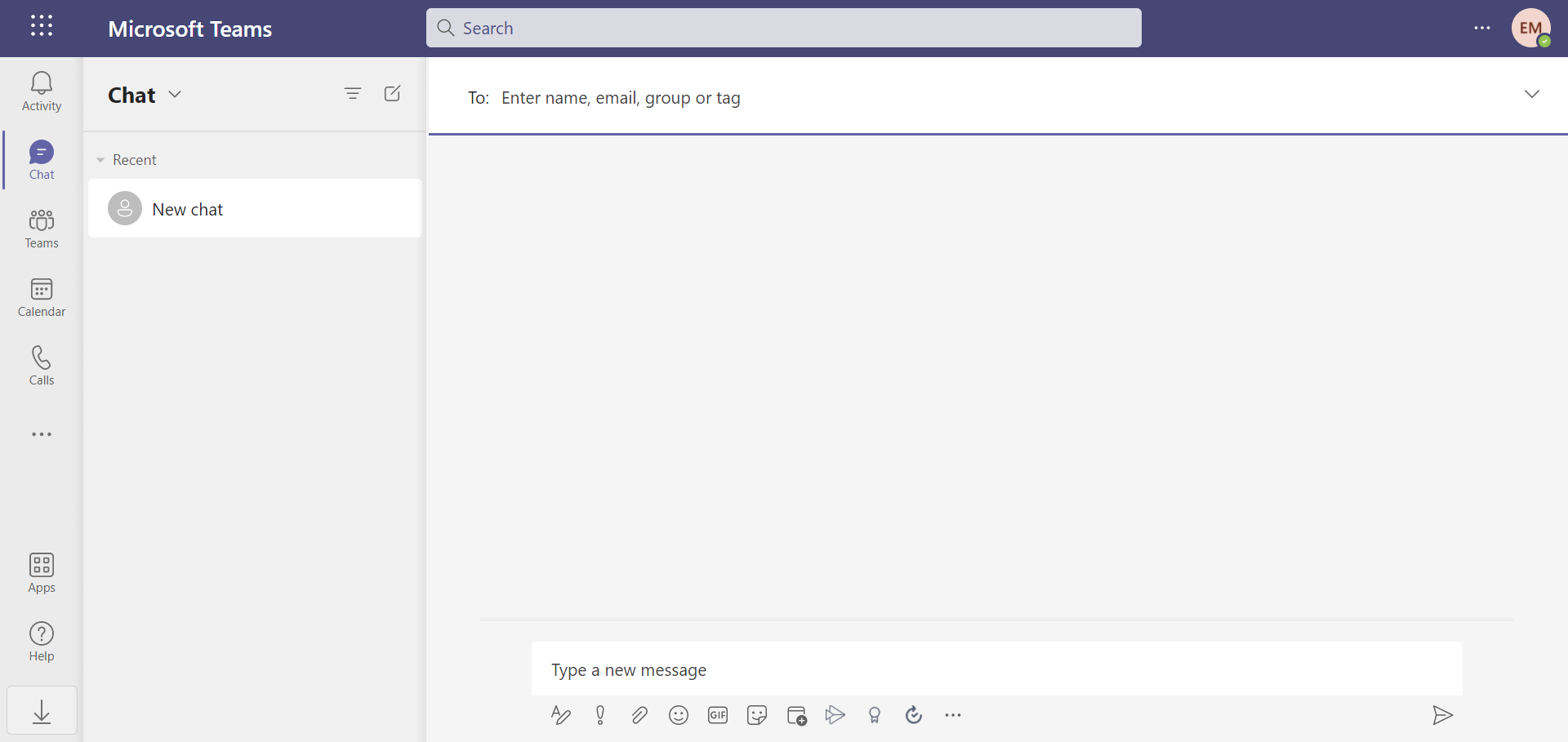 Not only can this increase productivity and collaboration, but it also allows team members to even have some fun with one another and develop stronger connections. Overall, it's a better way to connect with members of your organization. In addition, this function can reduce the need for emails and make your inbox a little less cluttered.
Zoom only allows users to message one another when they are in meetings. People have the option of private messaging members of the meeting or messaging the entire group at once. While this is a great feature, it is one that Teams also offers to their clients too.
Teams has more chat capabilities overall. While the Zoom chats are sleek and efficient, the feature can only be used during meetings, not all the time. For quick conversations, chats about documents or projects, and fun banter, Teams is easily the way to go.
Video and Audio Quality
Winner = Draw
You don't need to worry about any differences in audio or video quality when it comes to choosing between Zoom and Teams. Both services offer 1080p video quality, and the audio is mostly dependent on the user's internet connection.
Keep in mind that Zoom does default to 720p for videos though, so if you want the higher quality you'll have to manually change it in settings.
However, Teams meetings cannot be recorded with the free version, but Zoom meetings can be. So, if you're looking for a service that will allow you to save files from the meeting at the lowest cost, Zoom could have an edge.
Customer Support
Winner = Zoom
Unlike Teams, Zoom offers 24/7 customer support, even for users who only have the free version. You won't get this on Teams unless you have one of the paid packages.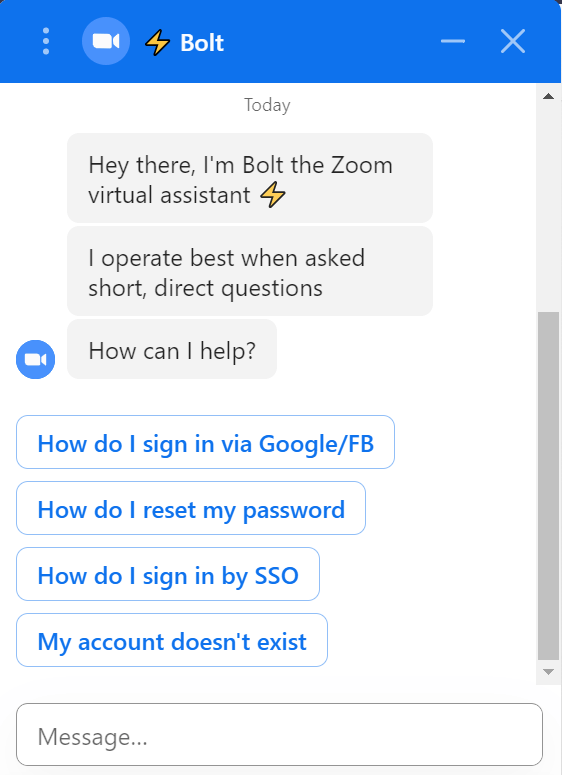 However, with these paid packages comes a variety of awesome support features, like both phone and web support at all hours of the day, as well as FastTrack deployment support. Essentially, you will have access to in-depth remote support from specialists whenever you need it most.
Similarly, paid packages on Zoom also offer phone support. The most expensive package, Enterprise, also offers a customer success manager, as well as an advanced webinar support package called Webinar 500.
In addition, both Teams and Zoom offer a wide variety of online learning resources, such as videos and blog posts, to help users troubleshoot and utilize all of the tools each service has to offer. Their customer support is pretty comparable, but Zoom's 24/7 support for users regardless of their subscription gives it a slight edge over Teams.
Security
Winner = Teams
Both Teams and Zoom have pretty great security features, but nothing beats the high quality of Microsoft security.
Teams offers plenty of excellent features, from two-step authentication, encryption, and more. It has many different ways to identify possible malicious content, from Advanced Protection to alerting users if there are any strange email attachments.
With Teams, you can also see your Secure Score, which is a data feature that determines how secure your organization is. This allows you to know where possible security pitfalls could be, as well as the ways that could fix them.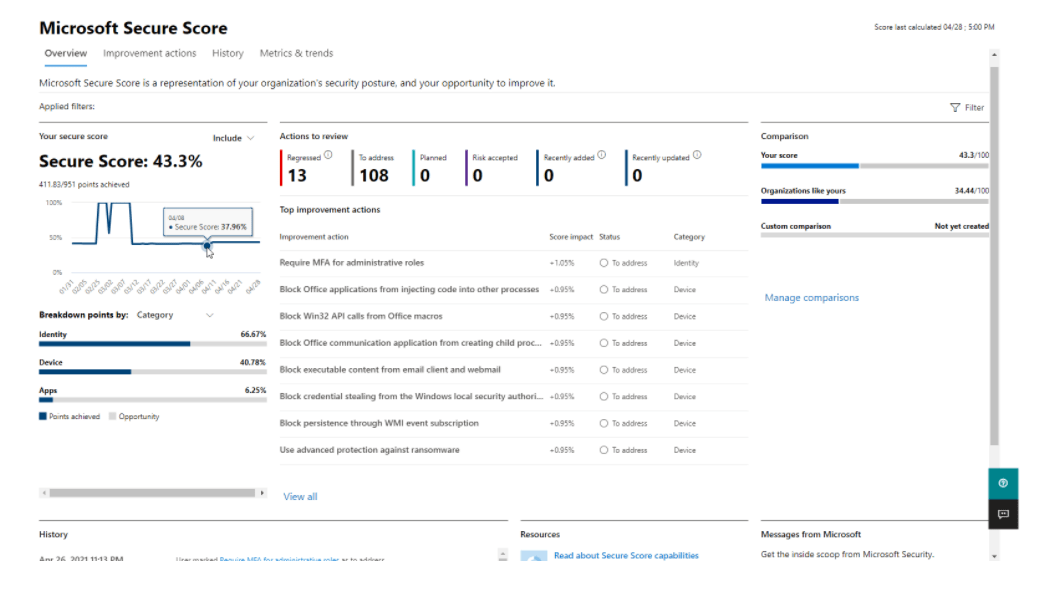 Teams also offers Data Loss Prevention, which means that if there is sensitive information accidentally shared on the server, Teams can erase it for you to ensure that it does not get leaked any further.
Finally, Teams has a communication compliance feature, meaning that it consistently scans communications within the group to ensure that it identifies offensive materials, sensitive information, and other regulatory standards.
While Teams does a great job, security is no issue with Zoom, either. It also has some fantastic features, like passwords to access meetings, SSO features, TLS encryption, and ES-256 encryption for real-time content.
Beyond that, Zoom also offers chat encryption, meaning that any private messages that are sent during meetings won't be shared with the host even after the meeting is over. Finally, Zoom has an audio signature, so if any information is leaked, you will be able to trace back where the recording came from. In the same vein, Zoom also alerts users verbally and with push notifications when meetings are being recorded, as well as when the recording stops. This allows for transparency when it comes to privacy during discussions.
While both virtual collaboration software platforms have in-depth security features, the top spot just has to go to Teams. Microsoft security is high-end, and generally more proactive, especially with the Advanced Protection notifications and communication compliance features.