What Is Dropbox? Everything You Should Know
As the project manager of a company, June often finds herself sharing all kinds of documents, ranging from PDFs, images, to videos, with her team members.
While June is definitely very efficient, this frequent sharing of files and docs with every individual on her team every other day can become a very cumbersome and time-consuming process for her. Not to mention annoying.
*Enter Dropbox*
A cloud service platform like Dropbox can be particularly useful for professionals like June who find themselves sharing documents and folders regularly.
In fact, this cloud service platform sets the standard for cloud computing and file-sharing applications, making it one of the most important tools of our digital toolkit considering the COVID-19 situation.
In this article, we'll discuss everything you need to know about Dropbox – from how it works to the different tasks it can do for you. Alternatively, we'll also discuss a few other platforms that are similar to Dropbox in case you're looking for worthy substitutes.
Sounds good? Let's start!
How Does Dropbox Work?
You can do so many things with Dropbox.
The platform allows you to upload and share files and documents with another user – provided they have a Dropbox account – while syncing files, images, and videos is another plus.
If you don't want to transfer files, you can use your Dropbox account as a storage hard drive where all your important files can be stored conveniently and safely on top of being properly organized. Moreover, you'll have access to all the files and folders on the cloud from any device be it your computer or mobile phone.
Now that we've mentioned cloud file syncing and cloud backup, let's discuss these technologies in more detail to help you understand how Dropbox works from a technical point of view.
You see, you have the choice to sync – short for synchronize – files and folders on your mobile and computer device directly to your Dropbox account, which will give you instant access on the go. The only other thing you'll need is a reliable internet connection.
Additionally, the shared files can be edited by another user if you grant them access to do so. All changes will be synchronized automatically with the corresponding documents on every device.
As for data backup, Dropbox's backup services work in the background, quietly backing up any new or changed data on your device to its location. Although there is not much configuration involved, you have to back up your files and folders regularly to save the most recent version of your data.
6 Tasks That Dropbox Does for You to Make Your Life Easier
Finally, to the fun bit!
Dropbox can really make your life – personal and professional – fuss-free and organized, especially for remote workforces. Below, we've compiled a list of six tasks Dropbox supports that you should definitely know and try!
File and Folder Sharing
We had to start our list with the numero uno reason why Dropbox was created.
Whether it's a small PDF or a folder consisting of ten different files, you can share it all on Dropbox. In fact, there are three different ways in which you can do this:
From your computer
From the web browser
From a mobile phone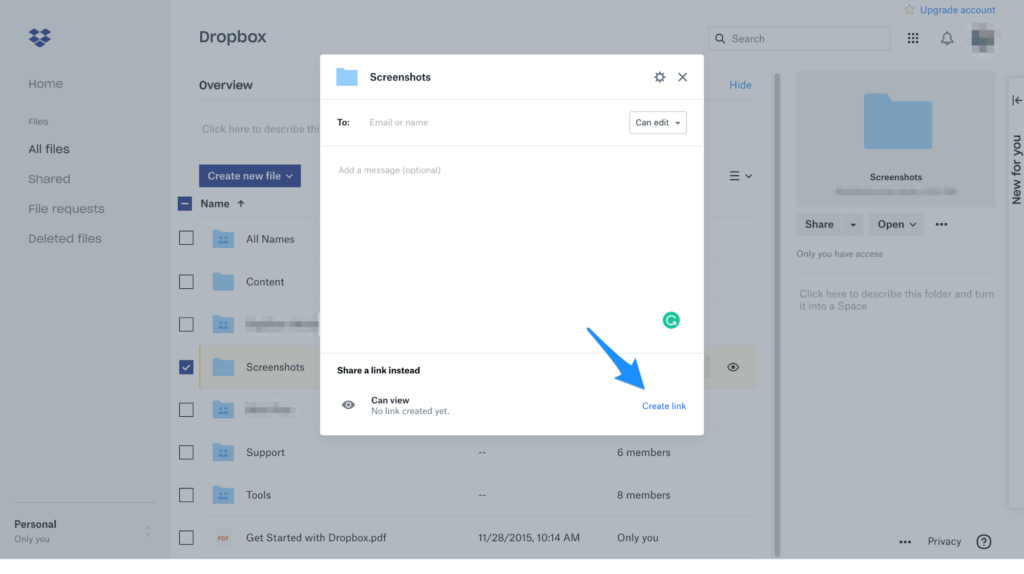 All you have to do is wait till your files and folders are uploaded on Dropbox. You can then select the files you want to share and add the email address of the people you want to share them with. Alternatively, you can also share the link to the folder or file and then paste it wherever you want.
In the world without Dropbox, you would have to send all the files individually to every person – one file and one person at a time.
Same, ugh.
Dropbox Selective Sync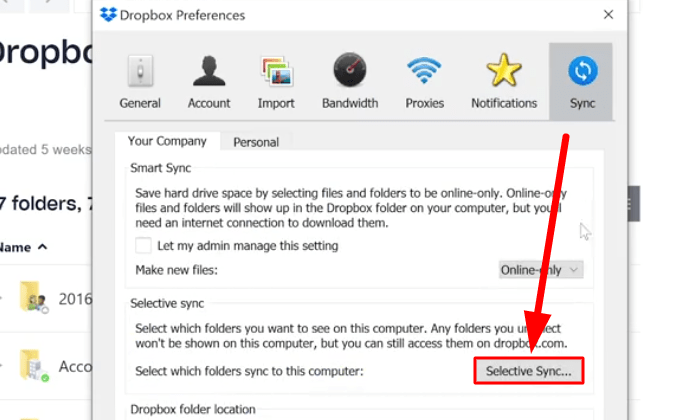 Dropbox is designed to sync everything on your computer or mobile phone. But if that's not what you want, it also gives you the flexibility to delete files and folders as needed.
This feature, known as Selective Sync, gives you the option to delete folders from your device hard drive and still have it saved on your cloud storage. Plus, it's free for everyone, even Basic Plan accounts.
Just keep in mind that Selective Sync settings differ from one computer to another, so don't forget to cross-check settings before you start deleting files.
If this feature wouldn't have been available, you would've had to delete the files manually, which means more time investment and less work efficiency. Yikes!
File and Folder Storage

After the pandemic, cloud storage has become a necessity for workforces, whether remote or hybrid. Dropbox offers you five different storage plans: 2GB Basic Plan, 16GB Basic Plan + Unlocked Benefits, 2TB Plus Personal plan, and 3TB Professional Personal Plan, and 5TB Business Standard Plan.
You can store documents, pictures, and videos on Dropbox and access them anywhere and at any time. As mentioned before, all you require is a reliable internet connection and a device to open the platform.
You could've stored all your documents and files even without Dropbox. But it's the anytime-anywhere access that would've been impossible – not to mention, the whole thing would've also taken longer.
File Request
We've already established how sharing files can be super easy on Dropbox, but what people aren't aware of is you can even collect files in Dropbox.
This feature was non-existent before, but Lady Luck – rather Dropbox developers – smiled at us and made it possible. Therefore, now, you can also ask for files from people who don't have a Dropbox account too.
Yes, you read that right. Third parties won't be forced to sign up for a Dropbox account to share any file.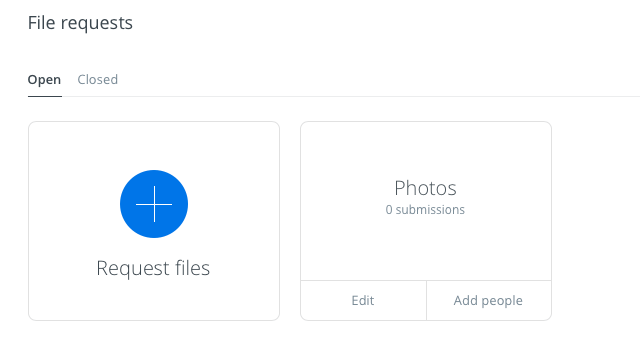 You can initiate a file request by clicking on File Requests on your Dropbox feature bar and specify a catchall name for the files you want to collect.
Dropbox will automatically create a new folder with this name to indicate where the incoming files will be saved. You can also add the requested files in an existing folder if you want.
The unautomated way would involve you to either physically visit the person to get the files or ask them to send them via email. As you may have guessed, both methods would be unnecessarily lengthy and still wouldn't give you 24/7 access.
Plus, in the case of other cloud services, the third person would have had to sign up for an account – something that isn't required if you're a Dropbox user.
Multiple-Step Security
We know for a fact how common data breaches have become in today's time. Hackers are always looking for their next victim, so you can never be too careful.
You won't have to worry about your embarrassing selfies or other office-related sensitive data getting leaked via Dropbox, though.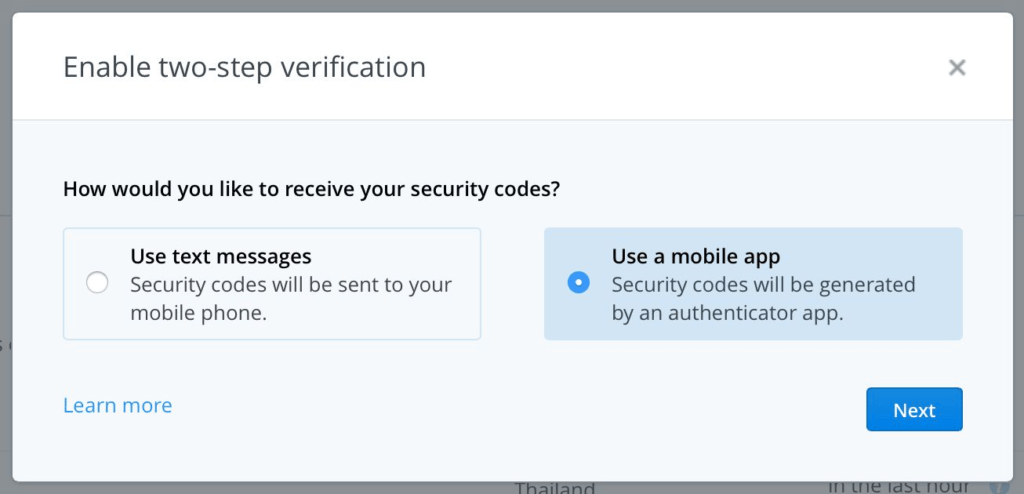 How? Firstly, you can add a password to your dropbox account. Secondly, you have the option to wipe your Dropbox files remotely from any device that is synced with Dropbox – provided it's online, and you have a Dropbox Pro account. Thirdly, you can add two-step verification to your account.
As a result, any need to know your password plus your security phone to get access to your account in case your phone gets lost.
We know how losing phones has often led to data breaches, but with Dropbox, you won't have to worry too much about losing sensitive data.
File Viewing Without Downloading Additional Software
Dropbox has an excellent file preview tool that allows users to view a file despite not having that specific software. For instance, you can share an Adobe Photoshop file, and your team would be able to view it even if they don't download Photoshop. Hence, the only software or user needs is a browser.
Whether it's PowerPoint presentations, PDF documents, or full-length videos, Dropbox makes file viewing simple and space-saving. This is actually one of the handiest features of the platform too as otherwise, users would've had to download software, which is often expensive and takes up a lot of space.
Alternatives to Dropbox: What to Consider if Not Dropbox
Depending on your needs, you can choose a Dropbox alternative. And while the cloud service still dominates the cloud storage and cloud sharing market, you can opt for other options if need be.
Let's take a quick look at other similar options you can try:
G Suite or Google Drive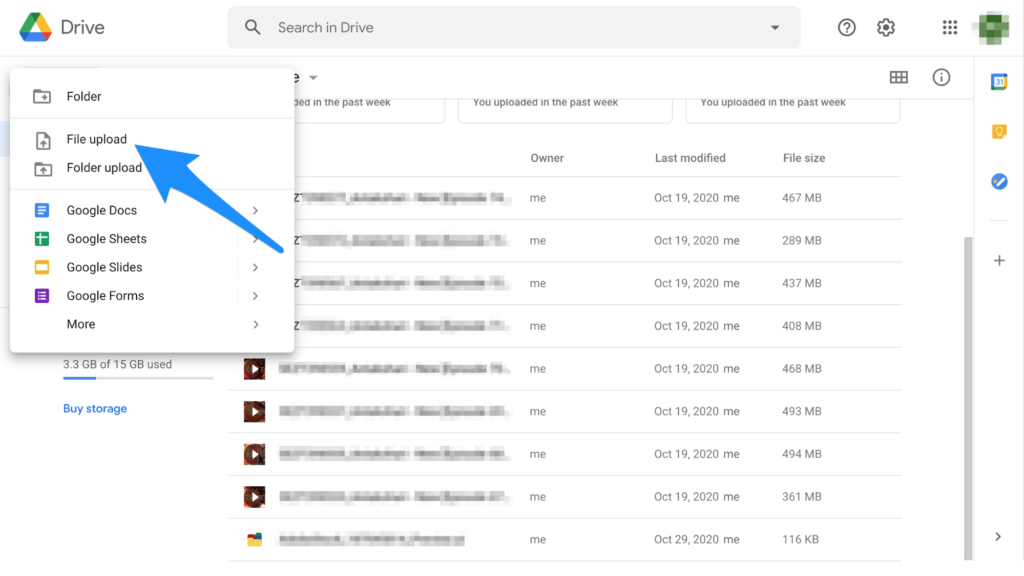 Under this category, you have two packages: G Suite Essentials and G Suite Enterprise, both of which are an upgrade on your regular Google tools, especially Google Drive.
In case you choose the Essentials package, you can get around 100GB per user or at only an additional $8 per user per month. With the Enterprise plan, you can avail of advanced admin and security controls, making it an excellent option for small- to medium-sized businesses.
Microsoft OneDrive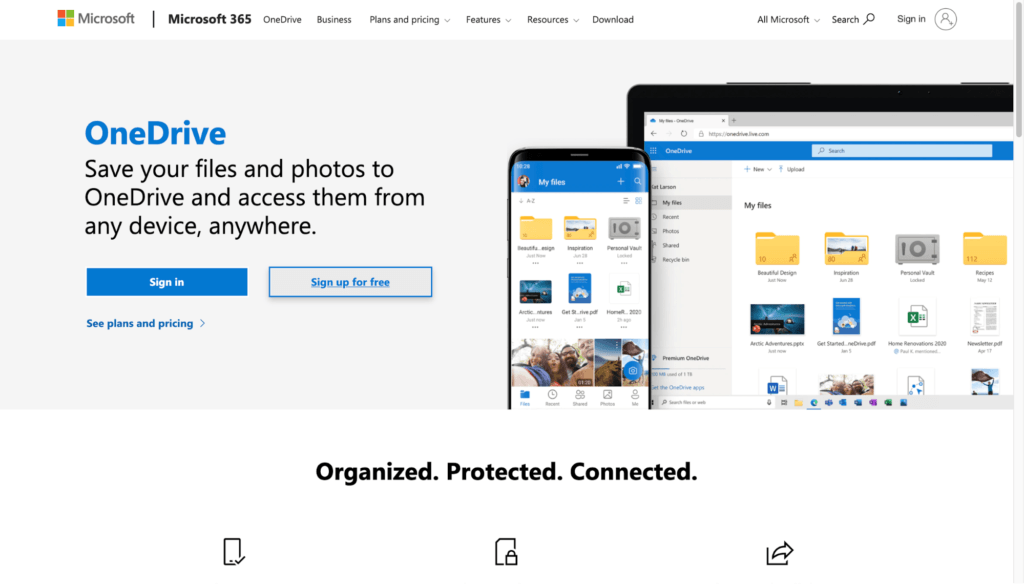 Microsoft 365 and Windows 10 users might already be familiar with OneDrive, which enables them to access files remotely along with the future to share and collaborate on projects in real-time. File backup is another advantage.
This platform is very user-friendly and isn't costly – at all! Thus, we would highly recommend this for those who don't like overly complicated interfaces and features.
FileCloud

If you're looking for cloud storage and hosting options in one, you should consider FileCloud that comes with free, unlimited user accounts, along with the alternative to have a custom domain and custom branding.
It's a suitable choice for businesses looking for self-hosting options or those who want more personalization in their cloud service platform.
Box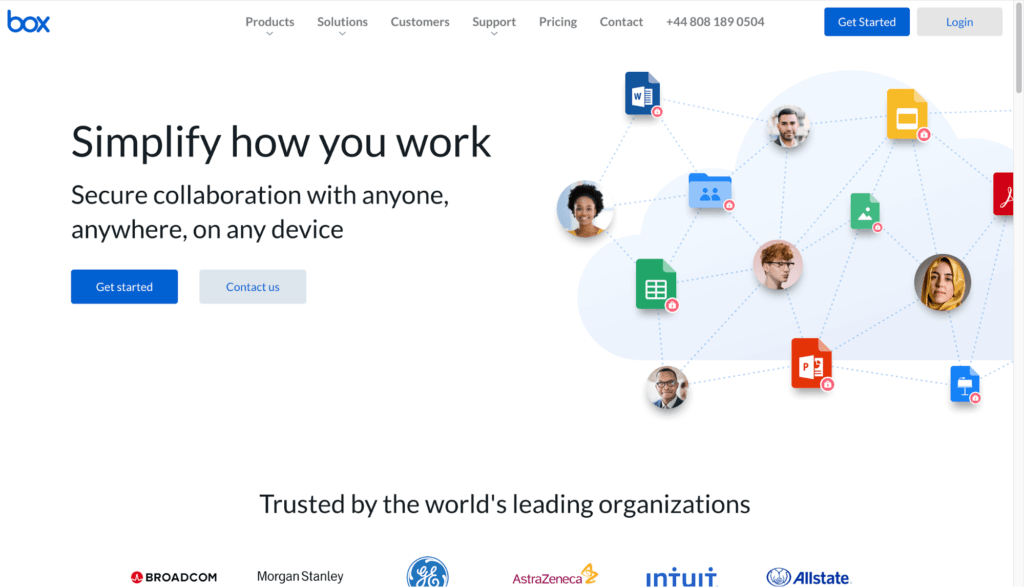 Of course, we had to include the OG of file-sharing services – Box.
Box has several advanced features that make a seamless collaboration and workflow management system in addition to file sharing. You can automate various workflows and processes without any third-party app integration, which makes it perfect for large businesses that want to scale up or increase their operations.
Citrix ShareFile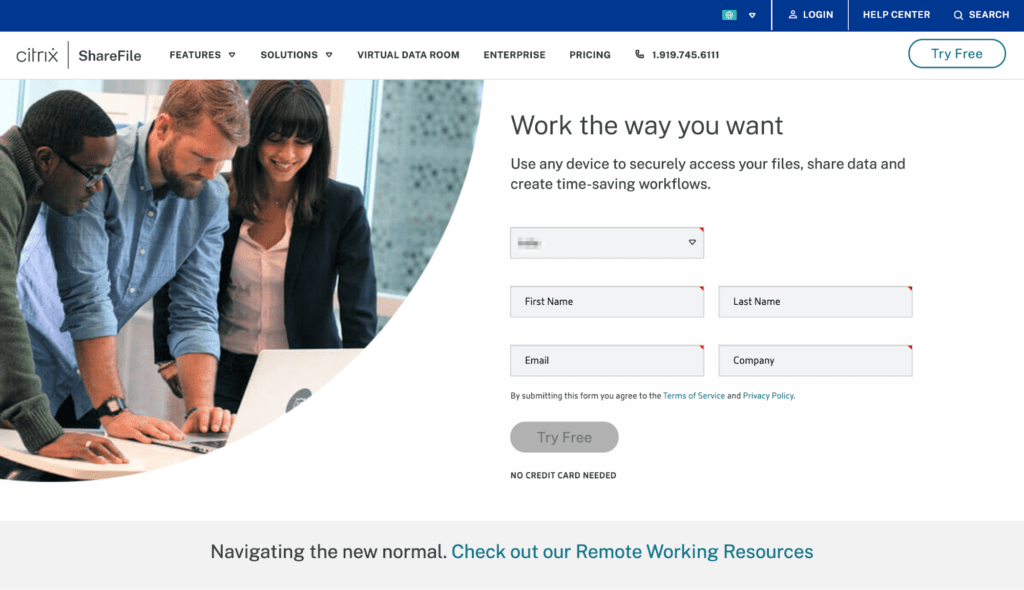 Another excellent file sharing and collaboration tool, Citrix, would be particularly useful during the pandemic.
This platform allows remote workforces to remain connected on the go thanks to its real-time collaboration feature. Additionally, you can sync, share, edit, and annotate documents on your mobile.
Dropbox Still Ahead in the Race
Despite having discussed similar options to the cloud service platform, there is no doubt that Dropbox is still at the very top of our list.
While the increasing cost is a cause of concern, the services and encryption security provided by the platform makes it a worthy option for companies who have that kind of budget, and would want an app that's easy to use, safe, and has plenty of advanced features.
But if you have a less flexible budget, you can consider similar options like Google Drive and Box, which are truly great substitutes that offer adequate storage on top of a cheaper price tag and user-friendly interfaces.
You have to agree, though, whatever your choice, we should certainly be thankful for the innovation that is cloud service.