Slack Vs. Discord – Which is the best and why?
Online communication has become a significant priority today—all because of COVID-19. This has resulted in web-based communities and team chat systems becoming an integral part of everyone's workflow.
But how do you determine the right choice for you, considering the wide range of available options?
The current instant messaging or team chat landscape is primarily dominated by two tools: Slack and Discord.
While Slack has been the go-to option for many business owners for a long time, Discord has recently climbed the popularity ladder after being embraced by the gaming community for years.
So does this mean Slack is for work and Discord for gaming? Well, things aren't as simple as that.
In this article, we'll tell you what you should pick between Slack and Discord. Let's find out.
Our Recommendation: Slack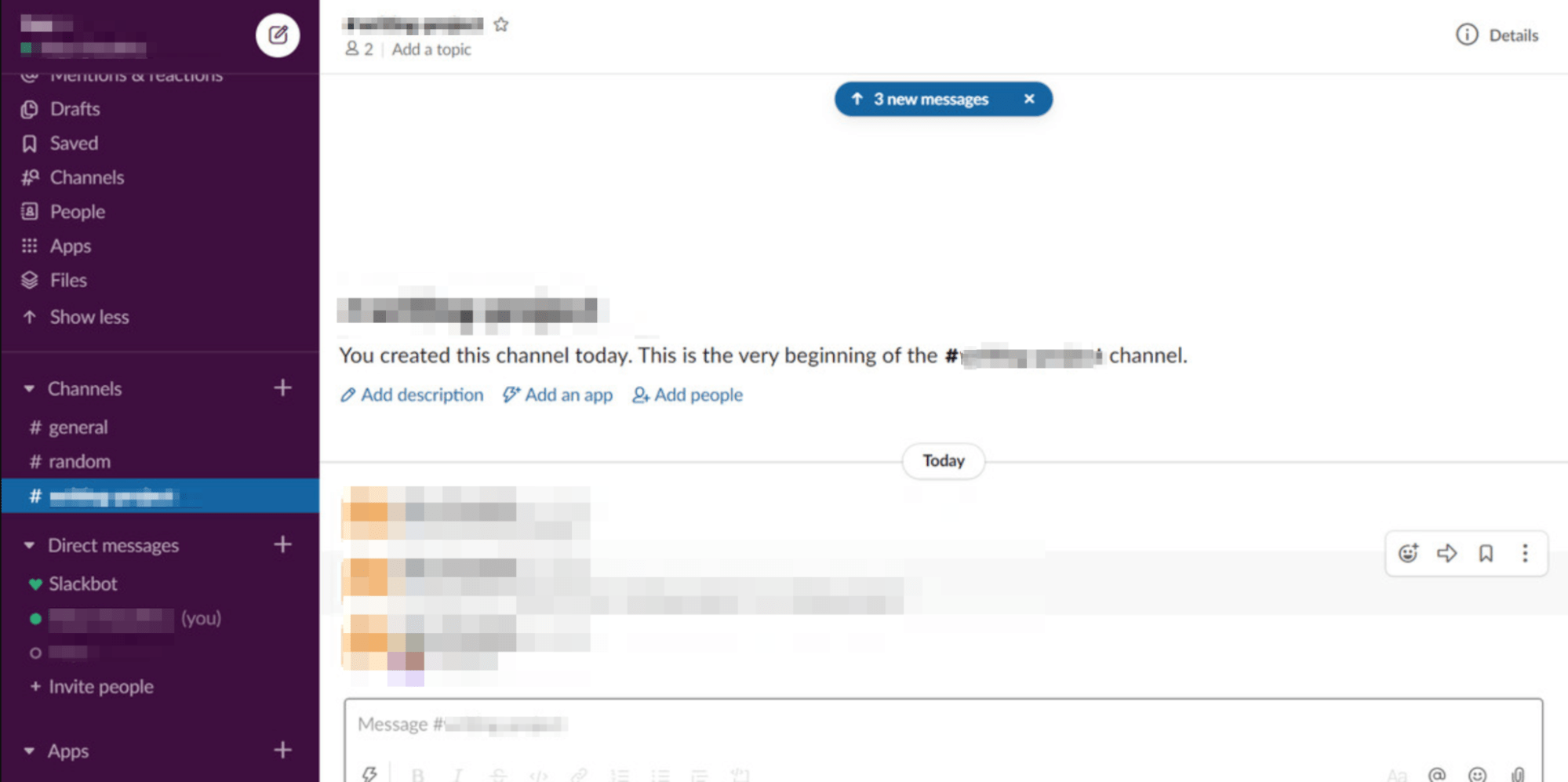 Both Slack and Discord are incredible team communication tools designed for specific use-cases.
However, we recommend Slack because of its superior collaborative tools, tons of third-party integrations, easy file searching and file uploads, and several other features that make it more suitable for business use.
It's designed for the professional community and work team, which is why it integrates with several works-related apps to promote an uninterrupted workflow. Slack's developer API is one of the biggest reasons why the platform edges ahead of Discord, letting you do so much with dev integrations. Not only Discord, but it can be challenging for any software to compete with the platform.
Like Discord, Slack has a free plan, but if you want to increase functionality, you can always purchase add-ons.
File sharing is also a significant part of office life. You may want to share or receive PowerPoint presentations, elaborate business plans, or client documents. If this sounds relatable, you should definitely get Slack as Discord doesn't offer a considerable value for transferring files.
That said, it's true you do get unlimited file storage on Discord's free plan, but the maximum file size transfer is limited to 8MB, which, compared to Slack's 1GB offering, becomes insignificant. The latter gives you a 5GB file storage limit on the free plan, but you can increase it by opting for the premium plans.
We much prefer larger file sizes and low file storage instead of unlimited storage with restricted file sizes. It's simply more convenient.
Better organization is another advantage.
Slack organizes all your chats by channels—public and private—with threats and direct messages. Not only does this ensure better (and in some cases, more effective) communication, but even finding a specific message becomes easier.
There's also another interesting reason why several business owners prefer Slack: Branding.
Discord is aimed at gamers. This can be off-putting for some business owners. Slack, on the other hand, is a sharp contrast.
Its polished and business-oriented theme strongly clashes with the casual, laid-back vibe of Discord. This makes sense as the former is designed to boost productivity, while the latter is more for making work communication more "fun" with its animations and aesthetic.
When to Get Discord Instead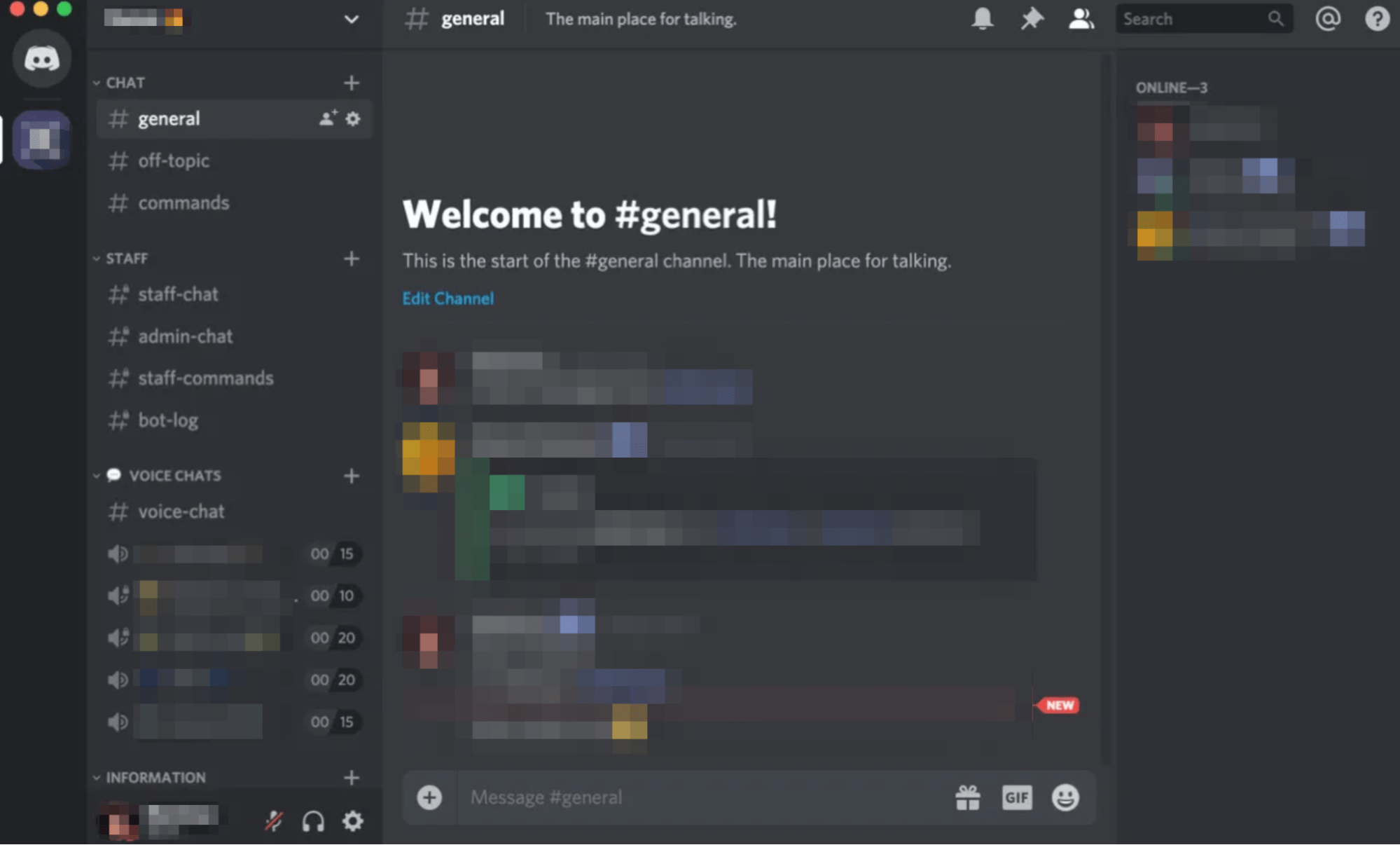 Many consider Discord as an excellent slack alternative, and it's easy to see why. This feature-rich platform covers all the basic needs one would want from an instant messaging application with its different and unique approach.
Here are a few situations where Discord would be a better choice:
Situation 1: When You Have a Limited Budget
Slack offers several functionalities that can help streamline conversations. But you need a bigger budget to unlock its full potential—something you don't have to worry about with Discord. Ever.
Yep, Discord is free forever. You don't have to worry about any message limits and can continue scrolling and searching through your previous conversions. On the other hand, all your previous messages get archived on Slack once you hit the 10K limit and can only be viewed after you upgrade to the paid plan.
Having said that, it's not that Discord doesn't have any paid plans because it does. The free plan is very robust and comes packed with all the essential parameters for remote work, making it the preferable option for small business owners.
Situation 2: When You Want Text-to-Speech Notifications
In the words of Discord, its text to speak notification feature allows "a high-tech robot to speak your notifications to you." What's more, it works really well and can come in handy when you receive messages in a channel or a conversation you're watching.
Having your notifications read in real-time can make it a lot easier for you to remain updated with your team activities and get work done simultaneously.
Situation 3: When You Want to Add People to a Channel Hassle-Free
Discord lets you enjoy fantastic control over your server.
Firstly, you can invite anyone, anytime, and anywhere, while also generating any number of links you want to do this. For instance, if you make an open-invite server, you can create a link that allows any number of users to sign up without having to worry about the expiration duration. Why? The link will never expire!
Secondly, you may set a limit on how many uses a specific link can have, set an expiration date for the link, and grant temporary membership to trash the created account whenever the members disconnect. As a result, you won't have to worry about having people who need a single tech support conversation around your server when they shouldn't be there.
It doesn't end there.
You can create as many servers as you want by clicking on the '+' symbol in the left sidebar. You can have a server for guests, for example, that's totally separate from your main team's server with a couple of clicks and completely free of cost.
Pricing: Is Slack or Discord the Better Deal?
One simply cannot ignore one budget when selecting a team communication software tool. After all, no matter how great a platform is, you won't be able to use it when you don't have the money.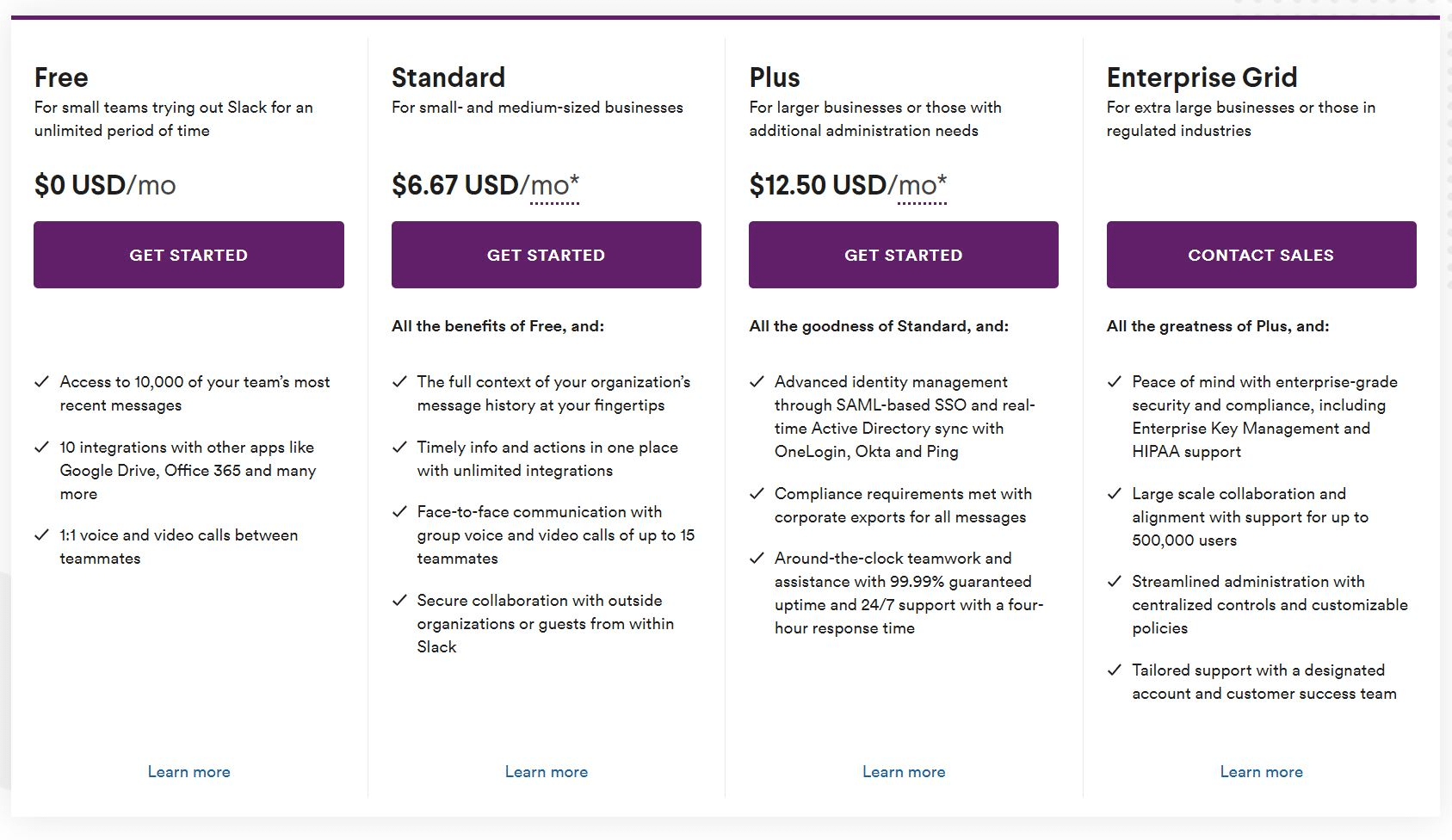 Slack users can choose from three pricing plans and an Enterprise Grid plan.
Free
Standard – $6.67 per month
Plus – $12.50 per month
Enterprise Grid
While the free plan is good, it's limited. Users don't get access to several of the important features. Small teams and organizations can make a team collaboration workspace for an unlimited time in the free plan. But if you want uninterrupted project communications, it's better to upgrade to either the Standard or Plus plan.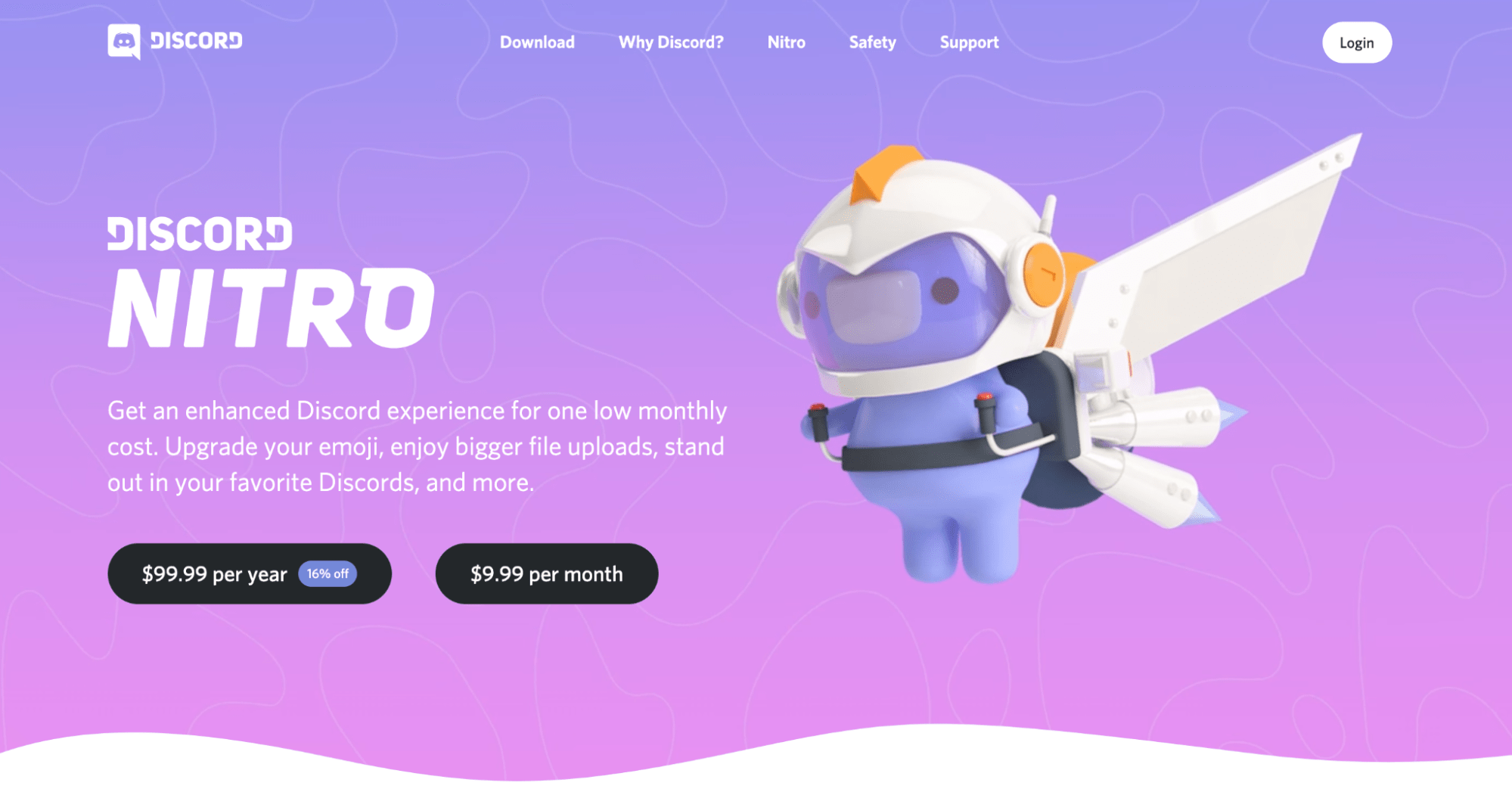 Similar to Slack, Discord offers three pricing plans.
Free
Discord Nitro Classic – $4.99 per month
Discord Nitro – $9.99 per month
Discord's free plan, as discussed previously, is more comprehensive when it comes to feature offerings. But if you want animated emojis, an extended file upload facility, and high-quality screen sharing, you should select the Nitro plan.
Moreover, the whole team doesn't have to upgrade to accommodate a specific user's requirements as the upgrade applies to individual accounts instead of the server.
So which software has the better feature offering and value-for-money subscription plans?
We have to choose Discord for this category simply because of its better free plan. You get better text, voice, and video chat, and screen sharing without having to pay a single penny. It's only the quality of these calls that are improved when you upgrade.
On the other hand, Slack is better for large enterprises. The added functionality comes at a higher cost, which users with bigger budgets can pay.
Interface
Winner = Slack
Not every team member shares the same technical skills. If things get too technical, they may abandon it altogether or spend a huge chunk of their time solving glitches that could kill productivity. It's why you should want a simple team collaboration service with a user-friendly interface.
Discord and Slack have a pretty similar interface. The only difference is the opposite placement of contacts and conversations. Slack's interface looks better because all the channels, DMs, and applications are clearly visible on the right, while Discord is slightly more complicated as you have to find your channels and direct messages under different menus.
Plus, switching teams is relatively more straightforward in Slack. Once you finish the onboarding process for every new team, switching teams becomes super easy. It's the same case with Discord.
Integrations
Winner = Slack
If you want to look for an application in the professional space, integrations should be a top consideration. It's also where Slack truly shines over Discord.
Slack has plenty of third-party apps that teams can integrate with their respective workspace and optimize workflow. For instance, you can connect to the platform with Trello to update work cards, use Asana or Jira to communicate with your team, or integrate with Google Drive to share files.
Contrarily, Discord has very limited integration facilities. You only get basic stuff like adding webhooks, connecting to YouTube and Twitch, and so on.
The fact that Slack is a more deeply integrated productivity tool makes it a clear winner here.
Security
Winner = Tie
The fact that Slack and Discord are made for easy communication between team members means all kinds of information and files get exchanged on the platforms. Even the highly classified ones. So it's not surprising that Discord and Slack are both heavily focused on security.
You can limit who has access to your shared server as both platforms are invite-only. While Slack uses email, Discord users will receive URLs or email invitations that can be disabled remotely or time-limited for single or limited use.
Slack has created a safe platform after taking into consideration industry compliance regulations. It meets (and even exceeds!) several industry standards for data security, such as ISO/IEC 27001 and 27017. You also get two-factor authentication, single sign-on for company user accounts, among other features.
Discord also has several extra security features for individual user accounts, including enforcing a secure password, two-factor authentication for user accounts, blocking unknown messages, and more.
Both platforms help you maintain your online privacy so that you don't have to risk your personal data. Slack and Discord encrypt data to protect it and reduce the possibilities of data breaches. That said, some of this will depend on your own account security, too.
Video and Voice Calls Quality
Winner = Discord
It makes sense to have a video and voice calling facility in a team collaboration service to effectively communicate ideas and suggestions—something that both Slack and Discord offer. However, the extent of this functionality and quality differs, with a Discord surpassing Slack with surprising ease.
Discord is primarily focused on voice chat as it was designed for gaming. It allows free voice channels to host up to 5000 users at once, along with group direct messages to host video calls for up to nine users.
While there are no video conferencing or screen sharing services on the Slack free plan, you can hold voice and video calls for up to 15 members on paid plans. It's still lightyears behind Discord.
Another notable difference between the two platforms in terms of voice calling and chat is that every Discord server has at least one dedicated voice channel that you can use to chat with anyone on the same channel immediately. In other words, you don't have to place a call as the channel is always active.
What's more, you can create multiple voice channels in a single Discord server to let multiple groups chat while playing different games or for other purposes.
File Sharing
Winner = Tie
You can share files on both Slack and Discord, subject to certain limitations. While Slack limits your file uploads to 1GB, Discord cuts you off at 8MB. However, if you pay for Discord's Nitro plan, your maximum upload size is increased to 50MB.
While Slack is the clear winner here, you should note that the free Slack accounts only upload a maximum of 5GB before your older files get archived. Once you opt for premium plans, this limit gets bumped up to 50GB. On the other hand, Discord never removes your old files and has no limits on the number of files you upload.
In the end, it all boils down to your personal preference—whether you like larger file sizes and low file storage or unlimited storage with restricted file sizes.