Cloud storage is an increasingly popular option for maintaining your files. Files are stored safely in the cloud, and you can access them in a few clicks—great at thwarting the nightmare scenario of a corrupted hard drive. 
Some of the best cloud storage solutions are iCloud and OneDrive, but they differ in features, price, and support. This guide will compare both so you can make an informed choice.
Our Recommendation = Get OneDrive 
While both cloud storage solutions are excellent, OneDrive is the best choice for most because it has better collaboration features and is available across an extensive range of devices, making it ideal for small teams and freelancers. OneDrive also comes baked into Windows 10's File Explorer, meaning it's quick to get started with and use. 
When to Get iCloud Instead 
If you love Apple products and primarily use its devices, iCloud is the better choice for you. The storage solution connects seamlessly across your Apple devices with all the style you can imagine—it's especially useful to those who make ample use of Apple's productivity apps. For enhanced customer support, iCloud also offers more.
Pricing – Is iCloud or OneDrive the Better Deal? 
Winner = OneDrive
Let's look at the pricing for each cloud storage solution. iCloud comes in three untitled tiers, as shown below: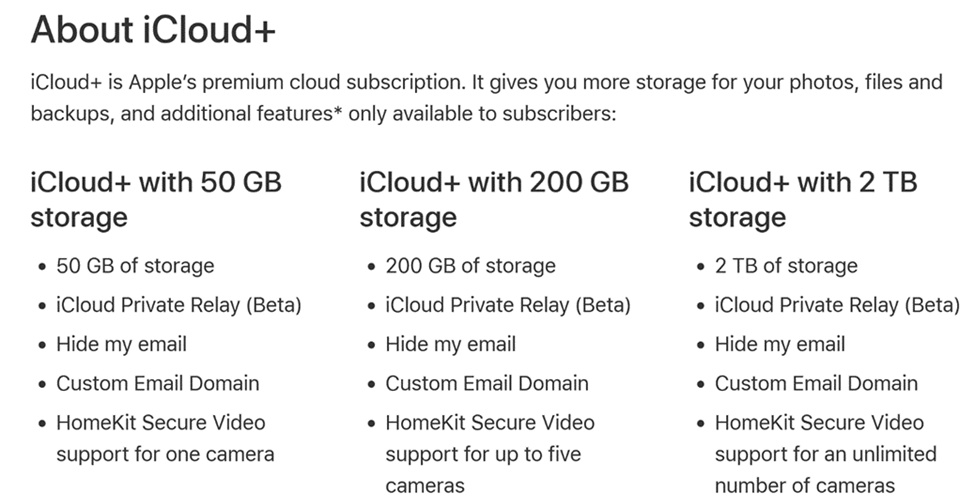 Apple rebranded the standard iCloud to iCloud+, but the pricing tiers largely remain unchanged. The first includes 50 GB of storage, the new iCloud "Private Relay" feature, and the ability to hide your email as well as create a custom email domain. The second tier jumps up significantly in storage space at 200 GB and offers the same features as the previous level. The final tier provides 2 TB of storage, more than enough for most small businesses, and again, includes all of the same features.
The prices for each tier are as follows:
50 GB of cloud storage for $0.99 per month

200 GB of cloud storage for $2.99 per month

2 TB of cloud storage for $9.99 per month 
You also receive 5 GB of cloud storage for free before moving to the paid tiers. 
Keep in mind "Business Essentials," a newly announced service coming later this year for iCloud, allows small businesses to manage employees' Apple devices directly. It will follow the existing iCloud tiers seen above but aims to have more of a business-central image with separate iCloud accounts for work as well as 24/7 support.
That's about all there is to iCloud's pricing. How does OneDrive shape up in comparison?
It comes in four main business plans: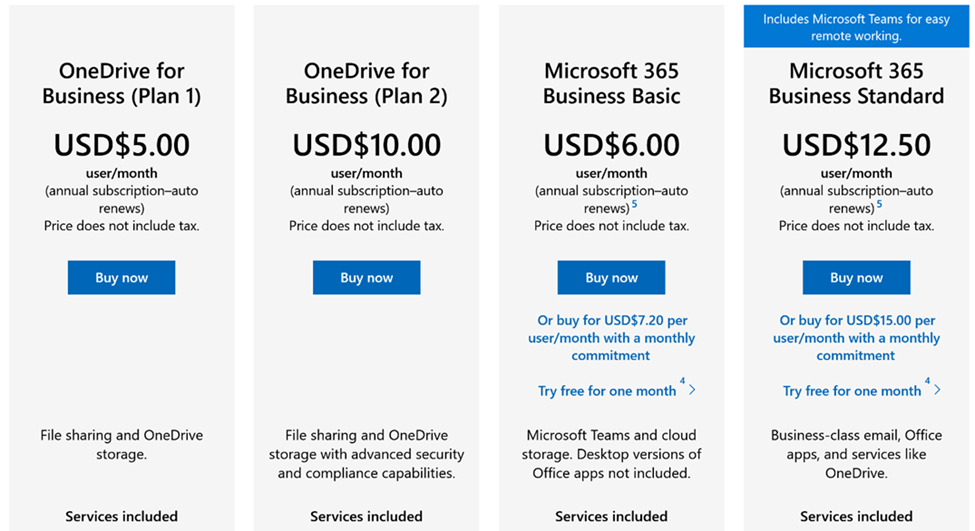 The first plan, OneDrive for Business (Plan 1), costs $5 per user per month and offers 1 TB of cloud storage per user, you can access files in the cloud without having to download them, and there's also basic data encryption as well as phone and online support. The second plan, OneDrive for Business (Plan 2), costs $10 per user per month and offers all of the features from before with unlimited individual cloud storage, file auditing, and reporting. You can protect your information with advanced data loss prevention too.
Microsoft splits the other two plans and places them under its "Microsoft 365 Business" branding.
There's a noticeable difference from the first two plans: the inclusion of dedicated office apps. The first Microsoft 365 Business plan, Basic, costs $6 per user per month and offers web and mobile versions of Word, Excel, and PowerPoint with 1 TB of space per user. The second plan, Standard, costs $12.50 per user per month and goes further with PowerPoint and the same 1 TB per user. Like iCloud, you also receive 5 GB of cloud storage for free before paying anything.
There's more available when it comes to OneDrive, with multiple choices to suit your business, exclusive features in each plan, not to mention the combination of office apps and cloud storage in the latter two plans. You won't find the same level of features with iCloud.
From a cloud-storage-space perspective, the two services are neck and neck. iCloud is slightly cheaper with its 50 GB option for $0.99 per month, so if that's all you need, you shouldn't look any further. That said, the Microsoft plans offer a better deal with more features for the money overall, so OneDrive "wins" when it comes to price.
Support 
Winner = iCloud 
Good customer support is crucial, especially as things can go wrong without warning. The good news is that both OneDrive and iCloud offer support when problems arise, although there are some differences between what you can expect from them. 
iCloud comfortably takes the lead in this area due to its highly efficient tech support and generous availability. All users, regardless of the plan—even those who haven't paid anything—can speak to an Apple technician on the phone. The average wait time to get in touch with someone is around two minutes, and while this can vary, it's typically consistent no matter where you're calling from—more than impressive.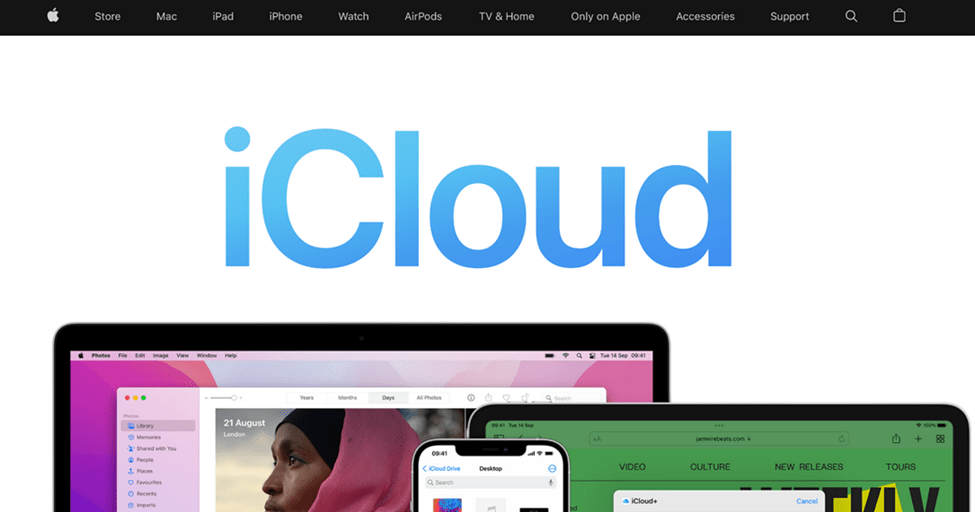 OneDrive offers assistance too, and like iCloud, phone support is available—but it's only available for those who pay. All users can use a web chat feature to reach out for help, although it's not the most reliable of services for a few reasons: it's awkward to get started with, most of the responses are slow, and they aren't always the most helpful either. 
Both iCloud and OneDrive feature FAQ systems as well, and the latter's guides are more detailed—one area the support is slightly better. There are also community forums available for both services, and these are often very effective at solving issues when all else fails. 
We're happy to see support offered on both platforms then, but the truth is, for those that want extra peace of mind, iCloud's phone support is the better option by quite some margin.
Performance
Winner = OneDrive 
Cloud storage services need to make their offerings as accessible and straightforward as possible, with the synchronization of files and images automatic and without hassle. Both iCloud and OneDrive generally allow you to upload files with ease, although that isn't the case all the time. 
For example, iCloud is as smooth as you could want on Apple devices, allowing you to organize your files efficiently and automatically sync everything up; the most you'll have to do is sign into your iCloud account. That said, the same isn't true on non-Apple devices. The Windows app for iCloud is challenging to use, with the interface being basic and somewhat confusing.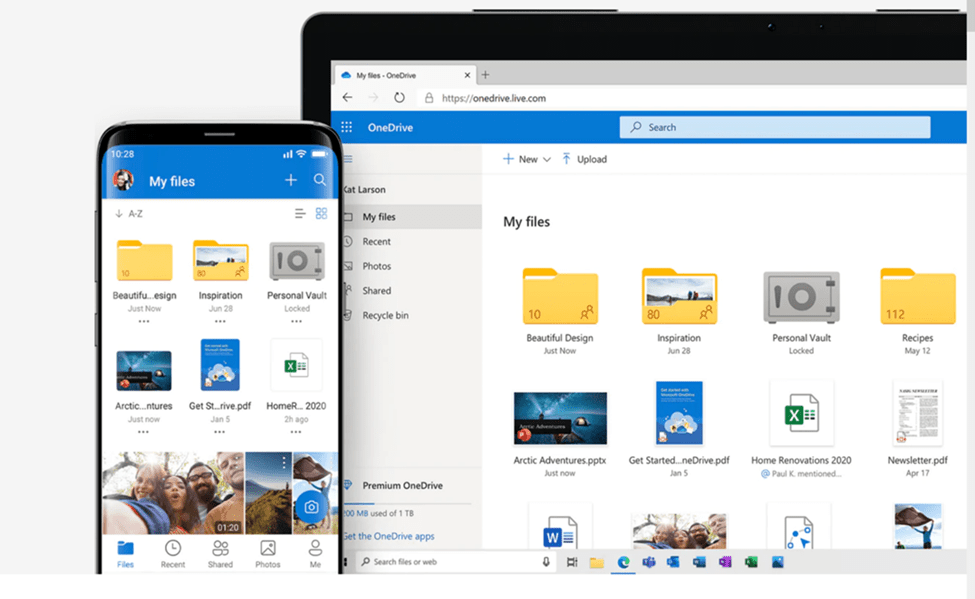 On the other hand, as OneDrive runs on Windows from the start, the experience is seamless the entire time. The folder system of OneDrive is accessible on all Windows 10 devices and gets built into the File Explorer itself. There are no problems in getting started, and you can do so in less than a minute. The mobile apps that OneDrive delivers are also reliable no matter which device you're using them on, even Mac computers themselves. 
For better all-round performance, then, OneDrive is the more stable choice. 
Security 
Winner = OneDrive 
With cyberattacks on the rise, the security of cloud storage solutions has quickly become one of the most critical areas to consider. We're pleased to say that both iCloud and OneDrive don't falter when keeping your data safe, although OneDrive edges ahead with a more robust offering for businesses. 
OneDrive offers SSL and PFS security with 256-bit AES encryption; in other words, a very high level of protection. You can also expect to see TLS (2048-bit) in transit, so data gets protected while on the move. OneDrive's business account holders will benefit because the encryption used for accounts is on a file-by-file basis, decreasing the chances of cyberattacks. There's also two-step verification, although you will need to activate it in the settings. 

iCloud also uses two-step authentication and advanced encryption to protect your files. Apple has made several fixes and updates on the security side of things due to vulnerabilities that became public in the past. Today, a six-digit verification code gets sent every time you log in, and the two-step verification comes with TLS/SSL and 128-bit AES encryption—in simple terms, this is great security. However, OneDrive's 256-bit AES offering is more resistant to brute force attacks. 
It's a close match here, but OneDrive takes the lead.
File Sharing 
Winner = OneDrive 
File sharing is perhaps an area that carries less weight than others, but it's still one that cloud storage solutions need to have an answer to, namely, the ability to share files and manage permissions for sharing. They also need to allow you to decide who can make edits when required. 
OneDrive allows you to edit files between Windows, iOS, and Android apps, which is welcome to see and adds to the unification across devices. The files on OneDrive are effectively private until you decide to share them. When you share folders with edit permissions, the people you share with can then add the folders to their own OneDrive—not to mention any updates they make sync with the shared folder.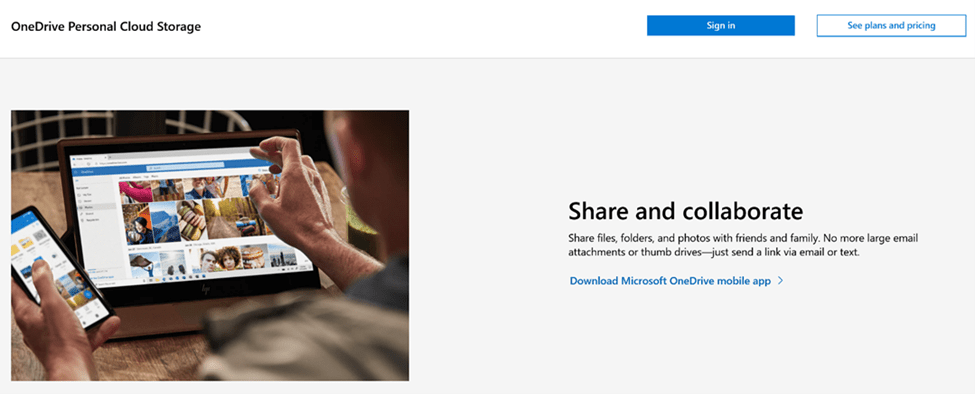 When it comes to iCloud, you'll find much the same as OneDrive, although there are limited sharing options whenever iCloud isn't accessed on an Apple device—a familiar story. With iCloud, once a sharing plan gets created, all photos and files remain private to each user. Everyone in the sharing plan continues to use their personal accounts, too. 
Last but not least, both OneDrive and iCloud provide you with 15 GB of storage for sharing files. 
Which is better? It's close, but OneDrive allows you to share files without problems no matter the device you're using; it's universally available, while iCloud is best when on an Apple device. For that reason, we think OneDrive takes the top spot. 
Special Features 
Winner = OneDrive 
When we talk about special features, we're thinking about features outside of what you might expect from a cloud storage solution or simply those that add more value to the offer. While there are numerous features common to both iCloud and OneDrive—including sharing files and folders, using custom links, and scanning documents—there are other features worth talking about that help complete the packages of each. 
OneDrive, for instance, integrates with leading Microsoft Office apps such as Word, PowerPoint, Outlook, and Excel. On the two Microsoft 365 plans, you'll have access to most of these in addition to OneDrive, which dramatically increases the value, certainly for small teams that need to budget carefully. 
OneDrive's collaboration options are also excellent, allowing multiple users to work on a shared file simultaneously—you can work on these within the apps themselves or through the OneDrive browser interface. As long as you have an internet connection, you can edit files from any computer, a fantastic proposition. OneDrive also features a version history tool that enables you to change files back to previous versions from the last 30 days, and it works with all file types—something iCloud doesn't offer.
If that wasn't enough, OneDrive also offers its "Personal Vault" feature that allows you to set up an area in your drive with enhanced security—perfect for the most important of documents.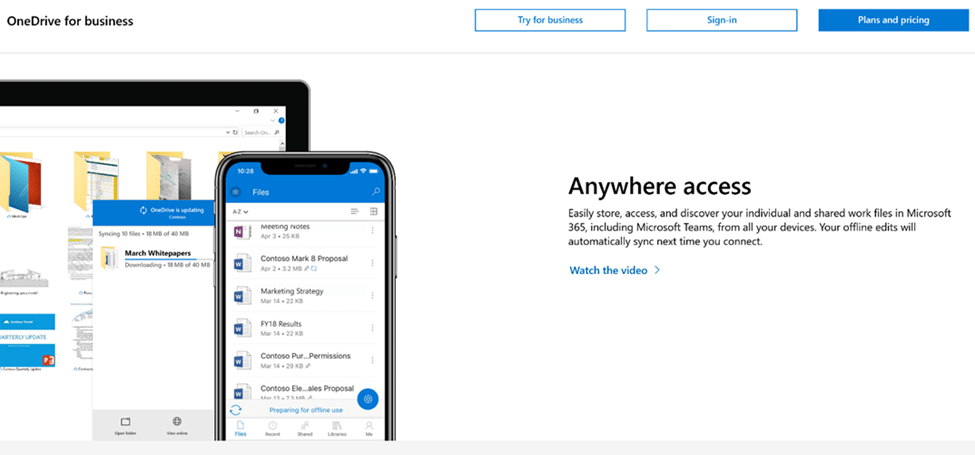 iCloud does offer some noteworthy integration with its iWork apps, including Keynote, Numbers, and Pages, and you can work simultaneously with colleagues; however, you're not able to edit documents from the equivalent browser interface—which somewhat limits the potential. iCloud now also offers the valuable ability to hide your email to keep your personal address private, and there's a new internet privacy service for no additional cost.
Although even with all of that, OneDrive still has a more inclusive and welcoming feature set overall. iCloud is arguably a superior option on its own, yes, but that's only when you're using it on an Apple device. For everywhere else, OneDrive is hard to beat.