How to Become an Information Technology (IT) Manager
Becoming an Information Technology (IT) manager is a great career move. It's a prestigious position that commands a high salary and career fulfillment. If this sounds like a dream, here's what the journey to IT manager looks like, step-by-step.
Step 1- Enroll for a Bachelor's Degree
A bachelor's degree isn't mandatory to become an IT manager. However, most managers have a bachelor's degree in an IT-related field. Similarly, most employers prefer candidates with at least a bachelor's degree.
Some of the most popular degrees for IT managers include:
Bachelor's in Information Technology

Bachelor's in Computer Science

Bachelor's in Management Information Systems

Bachelor's in IT Project Management
A bachelor's degree will help you build the necessary knowledge to become an IT manager. Most companies require managers to be proficient in software development, computer programming, and computer network security. You'll learn these topics in the course of your degree.
Furthermore, a bachelor's degree will open up more possibilities in the job market. You'll need to work your way up to a managerial position. So the degree is critical for helping you land internships or entry-level positions to hone your skills and sharpen your knowledge.
There's still a possibility of becoming an IT manager without a bachelor's degree. But remember that a degree is the surest path and will make your journey easier. However, some companies are willing to overlook your educational background if you have extensive industry experience, have worked in a similar managerial position, have owned a business in the industry, or are a member of a related committee.
Finally, some companies are notable for not having degree requirements for some of their job openings. Examples include Google, Penguin Random House, Apple, IBM, and Bank of America. This trend might continue in the future as more organizations accept non-traditional career paths.
Step 2 – Gain Relevant Work Experience
A bachelor's degree certainly helps get your foot in the door and land your first entry-level position. Also, consider using your connections, professional networks, and a professional recruiter to land your first job out of university.
But you can also gain experience while studying for your degree. An internship is a great way to pursue your studies and experience simultaneously. It will also improve your chances of getting a job soon after graduating. Most companies require at least six years' experience for an IT manager role, so every year counts.
You can also consider contributing to open-source development communities, making your code available on GitHub, and participating in events such as hackathons. These steps may help get you noticed for an internship, or you can use these to complement your bachelor's degree when applying for a junior developer position.
Again, IT internships and entry-level positions offer excellent opportunities to break into the industry and earn experience. Then you can move on to more complex roles as you build your practical knowledge, skills, and experience. Some of the most useful entry-level positions for an aspiring IT manager include:
Software developer – This role involves building applications, fixing bugs, and deploying software. It's generally the most basic and introductory IT position and can feed into many of the following positions. It also covers a broad range of industries, as pretty much any software, app development, computer services, or SaaS company will need a number of developers to build and maintain their products. 
Computer operator – This role involves maintaining IT infrastructure. The role may require you to perform preventive maintenance for hardware and software, troubleshoot network issues, and execute batch commands. A computer operator position is perfect for building your technical hardware, software, and networking knowledge.
Quality assurance (QA) analyst – A QA analyst is responsible for ensuring applications, websites, or games pass rigorous quality assurance testing before their release. This role will give you a strong understanding of Agile and other software development methodologies. It will also build your analytic and problem-solving capacity.
Front-end web developer – This position will help build your HTML, CSS, and JavaScript knowledge and experience. Having a good website and a strong portfolio can help you land an entry-level job as a front-end web developer.
Each of these roles has the potential to get you ready for an IT management position. 
Step 3 – Build Your Hard and Soft Skills
An IT manager has diverse responsibilities. Moreover, these responsibilities are becoming more complex as technology evolves and advances. So, you'll need to build your hard and soft skills if you have a chance at becoming an IT manager.
But first, it's helpful to understand what an IT manager does. This knowledge will help you deliberately build the necessary skills, knowledge, and expertise. The typical IT manager is responsible for:
IT systems control, deployment, monitoring, administration, and upgrades

Budgeting and cost management

Requirements gathering and strategic planning with top management

Resource optimization and management

Cybersecurity

Regulatory compliance
In short, an IT manager is responsible for keeping an organization's IT infrastructure running. The manager also recommends upgrades and enhancements to improve the system further. Therefore, it is crucial to have the relevant hard and soft skills to effectively manage a company's IT network and resources.
Hard skills refer to the job-related knowledge and abilities you need to execute your responsibilities. Conversely, soft skills refer to the personal qualities you need to thrive in your job environment.
Examples of IT manager-related hard skills include:
An extensive and solid background in computer hardware, software, and networking

Programming

Writing

Systems analysis

Systems evaluation

Mathematics

Operations analysis

Operation monitoring

Quality control analysis

Technology design

Telecommunications

Financial resource management

Personnel resource management

Time management
For soft skills, you'll need strategic thinking, the ability to work well under pressure, strong communication skills, a desire to continue learning, attention to detail, and management and leadership skills. You should strive to develop these skills in the course of your career.
Step 4 – Consider Continuing Your Education
IT-related education is a recurring theme when pursuing a career as an IT manager. An extensive education background will give you the best chance of standing out among other candidates seeking the position. Although not mandatory, it's a great idea to pursue continuing education in the field.
A master's degree in business administration (MBA) with a focus on Information Technology or Information Management can help to complement your bachelor's degree. Other MBAs that may fast track your career path include:
MBA in Big Data Management 

MBA in IT Project Management

MBA in Information Technology Management

MBA in Information Security Management

MBA in IT Management

Executive MBA in Business & IT
The MBA program you choose is entirely up to you. But, you can consult your interests and specializations to help you choose the best program. You can also rely on your mentors, network, and career recruiting services to help you select a suitable program.
The letters MBA behind your name can make you a desirable prospect in the job market. You'll also command more respect and be considered an expert in your field. Finally, an MBA may help you negotiate for a higher salary.
However, an MBA isn't the only designation to help you advance toward an IT manager position. Hiring managers also prefer IT-specific certification. Some of these certifications require only a few months to complete.
You can pursue the certifications instead of or in addition to your bachelor's and master's degrees. Some of the most in-demand certifications for IT managers include:
Certified Associate in Project Management (CAPM) – You can enroll in the Project Management Institute (PMI) for your CAPM certification. This certification is perfect for aspiring managers in all fields, including IT. However, you'll need an associate's degree or equivalent to qualify.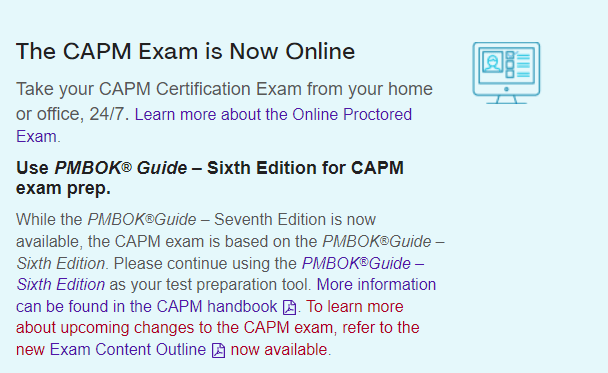 CompTIA Project+ – This certification is also perfect for IT project managers. It's a vendor-neutral credential that proves your competence in IT management. Specifically, certification demonstrates your competency in initiating, planning, executing, monitoring, controlling, and closing IT projects.

Certified Information Systems Security Professional (CISSP) – Focuses on asset security, communications, network security, security architecture and engineering, and identity and access management, among other IT security-related domains. It is an internationally recognized designation, which means you can work anywhere globally. It is also a vendor-neutral certification, offering you more flexibility and possibilities in the job market.

TOGAF 9.2 – This certification targets professionals who manage information technology systems and support processes. Employers who consider this certification include those in IT management, software development, and governance.

Step 5 – Apply for an IT Manager Position
You should have the relevant education, knowledge, experience, and skills under your belt. It can take anywhere from six to ten years to climb the ranks to IT manager. However, some people get the position for as little as three or four years.
There are various ways to land an IT manager position. For example, you can wait for the job to open within your company or for a promotion. Alternatively, you can look for opportunities outside your company.
Common Problems When Pursuing an Information Technology Manager Position
Your journey to becoming an IT manager takes considerable time and grit. However, all your efforts will be rewarded with high pay, many opportunities for career advancement, and flexible work duties. Nevertheless, there are a few obstacles you can expect to encounter during your career development.
Demanding Educational Requirements
We mentioned that IT managers need a bachelor's degree. That means your competitors have bachelor's degrees. So you'll likely need an MBA or several industry-recognized certifications to stand out.
IT educational requirements aren't just for prestige. The industry changes quickly, so you'll need to stay up-to-date with the industry's best practices. This often means dedicating long hours to studying and pursuing relevant certifications.
Your career path may often demand juggling between school, work, and personal responsibilities. So you'll need to develop strong time management skills. You can also expect high expenses while you pursue your career.
To this end, you can apply for university scholarships that you qualify for. Alternatively, you can choose cheaper schools, including community college, until you start earning. You can then pursue more prestigious and recognized programs when you can afford them.
Finally, there are plenty of free online courses that can help you fast-track your career. You don't have to break the bank to advance your education. Just make sure the course offers certification at the end. A vendor-neutral course also gives you more flexibility in the job market.
Evolving Career Demands
Fundamentally, an IT manager is tasked with overseeing in-house networks, maintaining company computers and servers, and managing technology upgrades. However, the information technology market is dynamic and changes quickly. As a result, what you know today may be irrelevant or insufficient in just a few years.
Therefore, it's crucial to stay up-to-date with market trends and changes. For example, the shift to the cloud presents cybersecurity challenges that were non-existent or trivial only a decade ago. In addition, modern 5G networks delivering high-bandwidth, low-latency connections support more internet of things (IoT) devices. This evolution means more hardware and endpoints to manage than ever.
Continuing education and training can help you stay current with the market trends. You'll be able to demonstrate competence despite quickly evolving industry demands. It also helps to join a professional community where you can find insider tips and information to let you stay ahead of the curve.
Additionally, the IT department isn't as isolated as it used to be. You'll often have to work with non-technical people, including business development, marketing, and executive teams. For instance, you may need to communicate how changes in the company's technology may affect the organization for better or for worse.
Similarly, many businesses prefer to outsource certain IT functions. This trend is also expected to rise in the coming years. Therefore, you'll likely need to work closely with contractors and outsourced applications.
However, developing strong people skills and effective communication will help you become an IT manager. Consider also enrolling in a business management course. Many modern businesses are combining business intent with information technology.
Long Career Path
We mentioned that some people climb up to IT manager in as little as three or four years. However, these people are outliers. Most IT managers report working at least ten years before reaching the management level.
The best advice is to enter the job market as early as possible. Again, an internship is a terrific opportunity to get your foot in the door. Where possible, choose a well-known company. Your experience will show future employers that you are competent in working on big projects using advanced technology.  
Well-known IT companies aren't the only way to go. For instance, startups working on innovative or ground-breaking projects can help make your resume more attractive. Either way, immerse yourself in work and draw as much experience as you can in your career's formative stages.
Side projects are also an excellent way to develop career-related skills and boost your reputation. Consider joining and contributing to open-source communities like GitHub and Stack Overflow. You're more likely to be promoted when your company acquires or deploys new technology that you're experienced with.
Finally, passion goes a long way in getting to the top of your field. You'll be more likely to endure the high stress and long hours required to reach your goal. You'll also naturally desire to learn and pursue opportunities that help you get ahead.