How to Use Gmail Like a Desktop App
Gmail is the go-to choice for most people – whether they're professionals, students, or business owners. And not without reason.
You can store your emails locally and enjoy anytime-anywhere access to them. Plus, it's packed with features, has a user-friendly interface, and ubiquitous across smartphones.
What's not to love, right?
Now picture this: You, using Gmail as a desktop app without having to skip any of its usual killer features.
Wouldn't it be great if we could use the platform like that? But the question remains whether it's actually possible or not.
The good news is there are a few tricks to make this work in your favor. Read on as we give you a step-by-step of how you can use Gmail as a desktop app.
Is There a Desktop App for Gmail?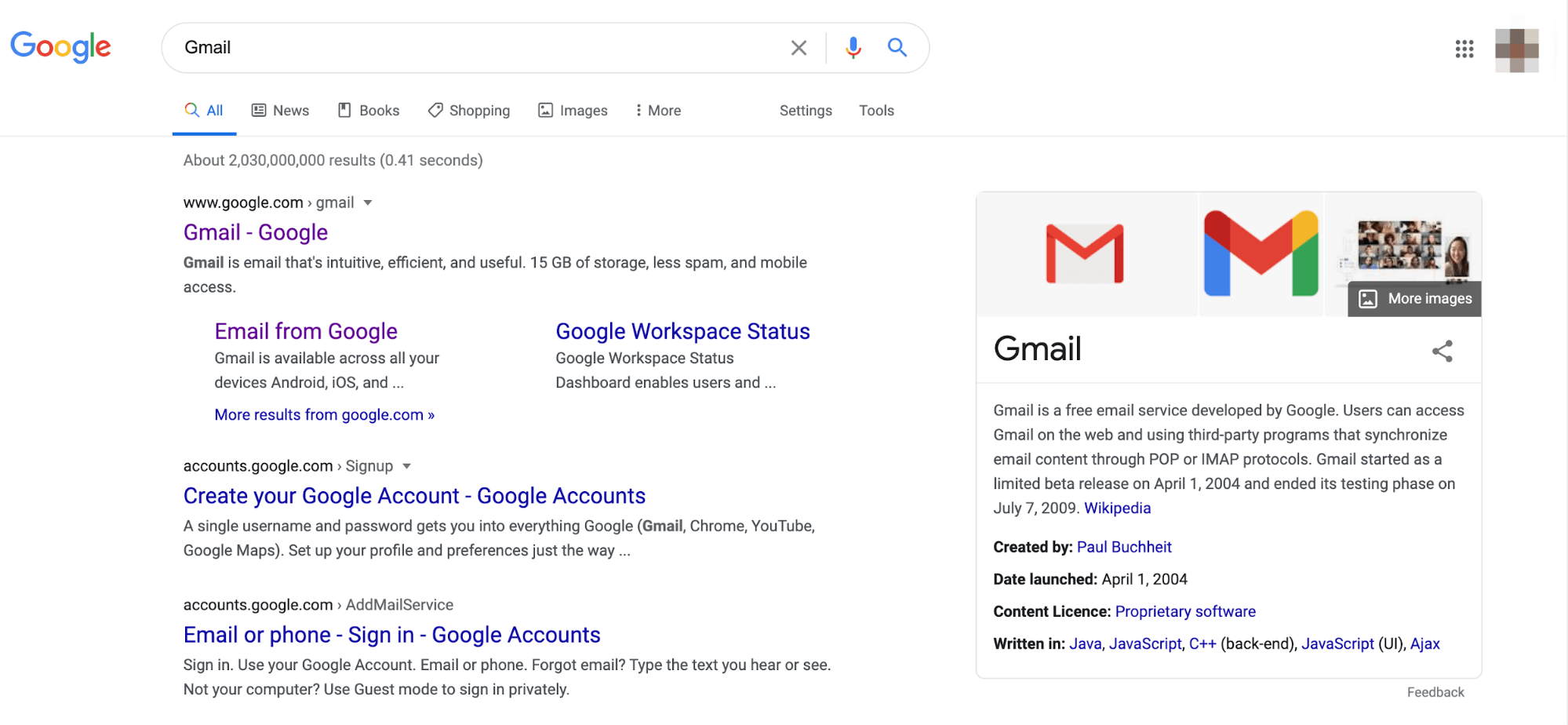 Unfortunately, no. There isn't an official desktop app or email client for Gmail, which is honestly surprising since over 1.5 billion people use it. One would think Google would be at the top of it, but this isn't the case sadly.
Gmail users are currently stuck with using their internet browser windows to access their accounts. Luckily, you can use a few tricks to use Gmail offline, where it'll act more like a desktop email client.
In addition to this, there are third-party applications, such as Kiwi and Mailplane, that you can install on your devices to access your email account without having to to go open your browser.
Disclaimer: You won't get a fully-featured desktop app by following a tutorial. But it's enough to get the job done.
That said, let's discuss the different ways you can make your Gmail similar to a desktop app based on your device.
Using Gmail as a Desktop App on Mac
Before we discuss the steps, make sure you have Google Chrome as your main internet browser. On Mac, people typically have Safari, but that won't help in this case.
We'll break the process into two parts so that you can follow the thing easily. Here's what you need to do:
Part I: Create a Gmail Desktop on Mac
In this section, we'll show you how you can create a Gmail shortcut in the lower menu of your iOS device.
Step #1 Open Google Chrome on your device, and go to www.gmail.com.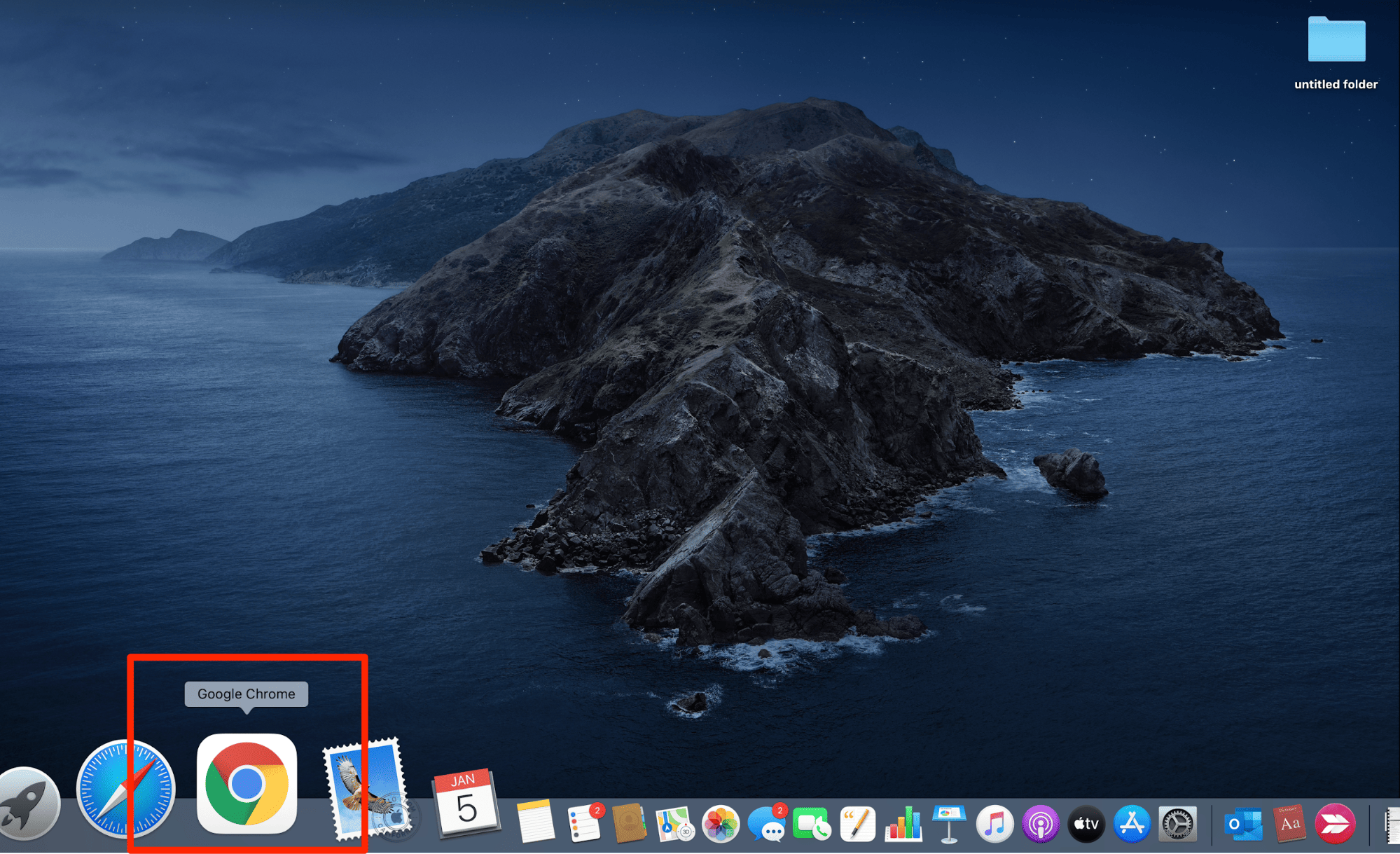 If you don't have your account credentials saved, you'll have to log in. Otherwise, you'll directly see your mailbox.
Step #2 You'll find three vertical dots located on the top right-hand corner of your screen. Click on it. A dropdown menu will appear.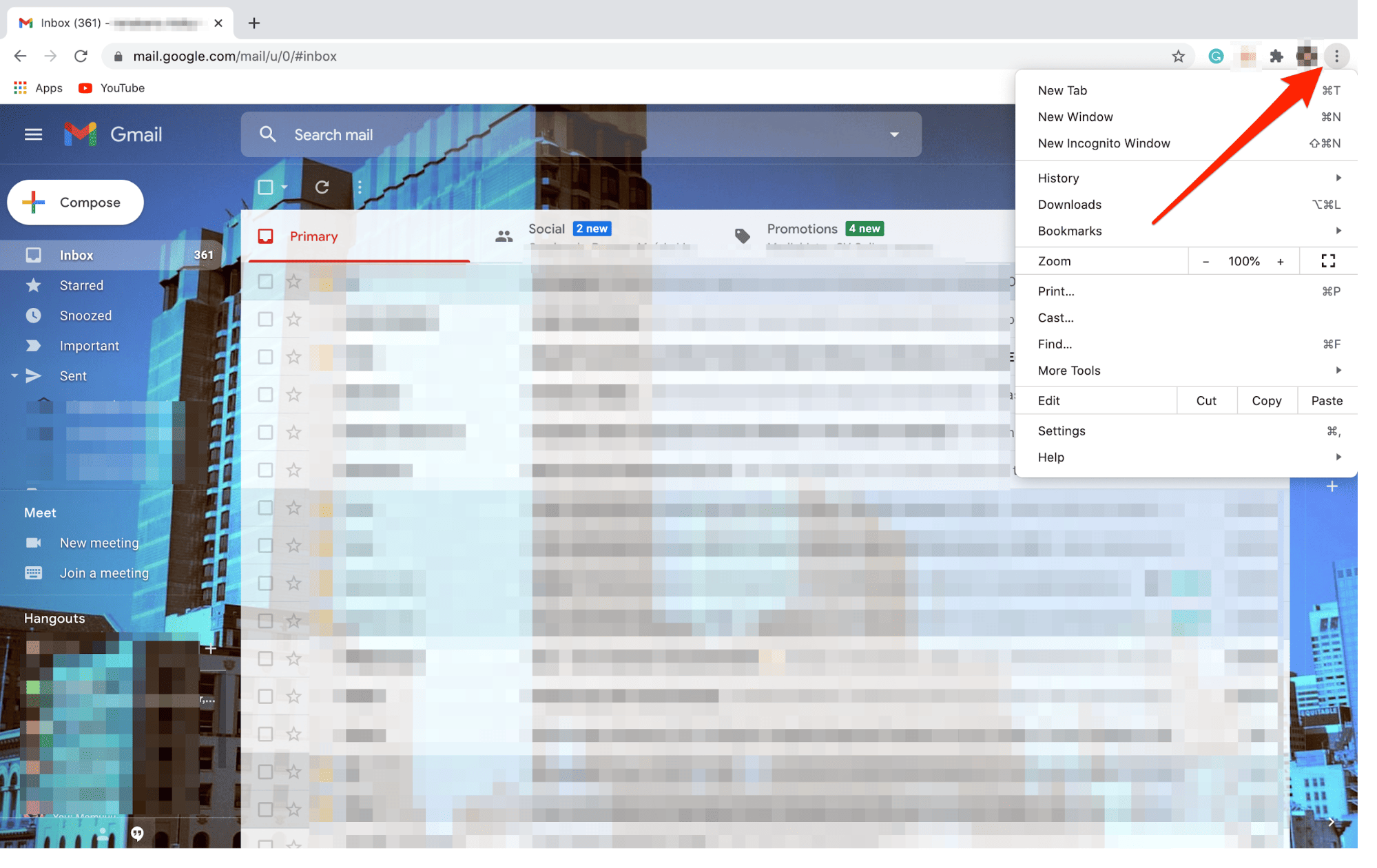 Step #3 Click on More Tools followed by Create Shortcut.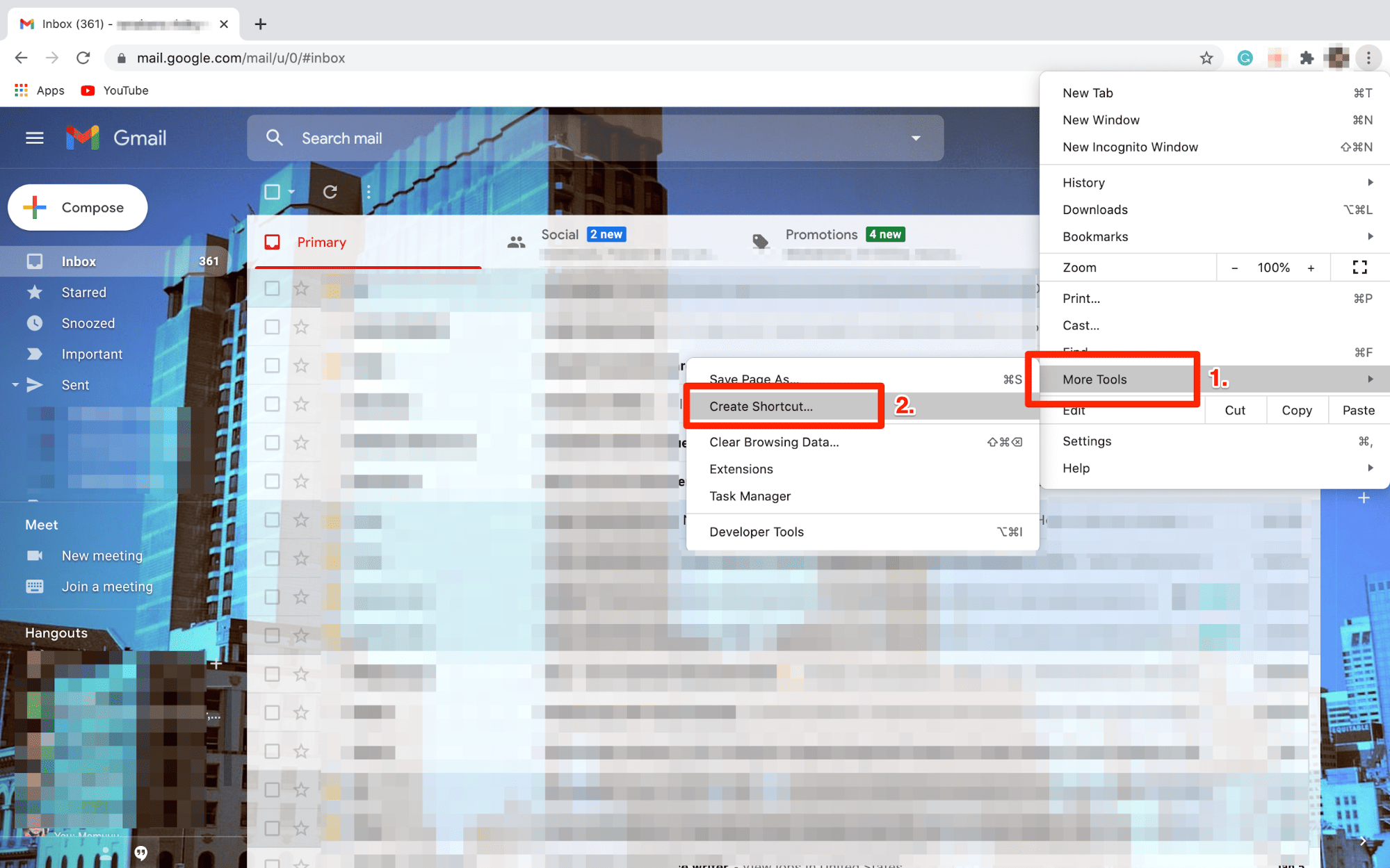 Step #4 In the Create Shortcut? pop-up box, tick the Open as window checkbox. Once done, click on Create.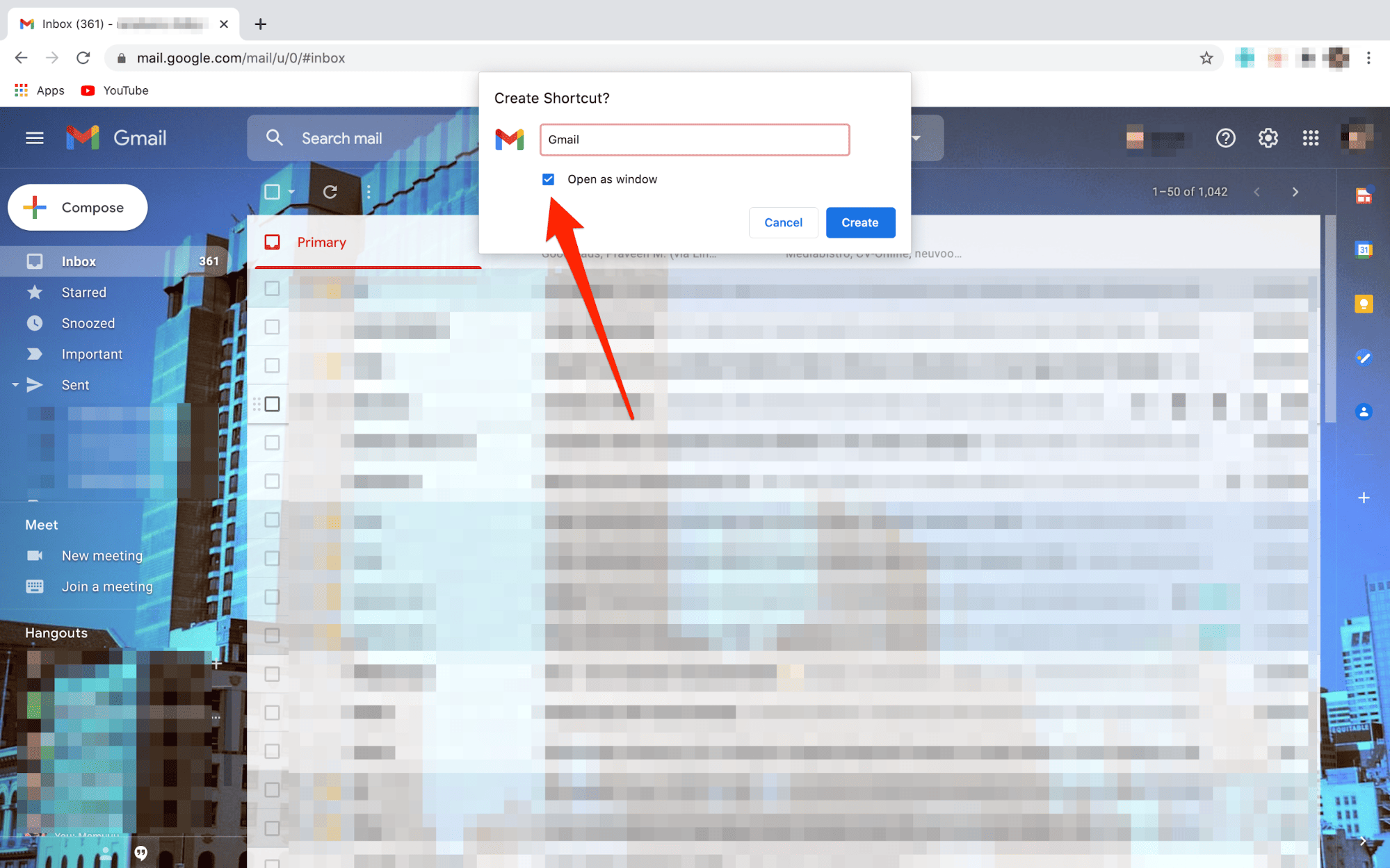 Step #5 You'll find a Gmail icon in the doc after that. Right-click or alt + click on this icon, and then from the dropdown menu, select Keep in Dock.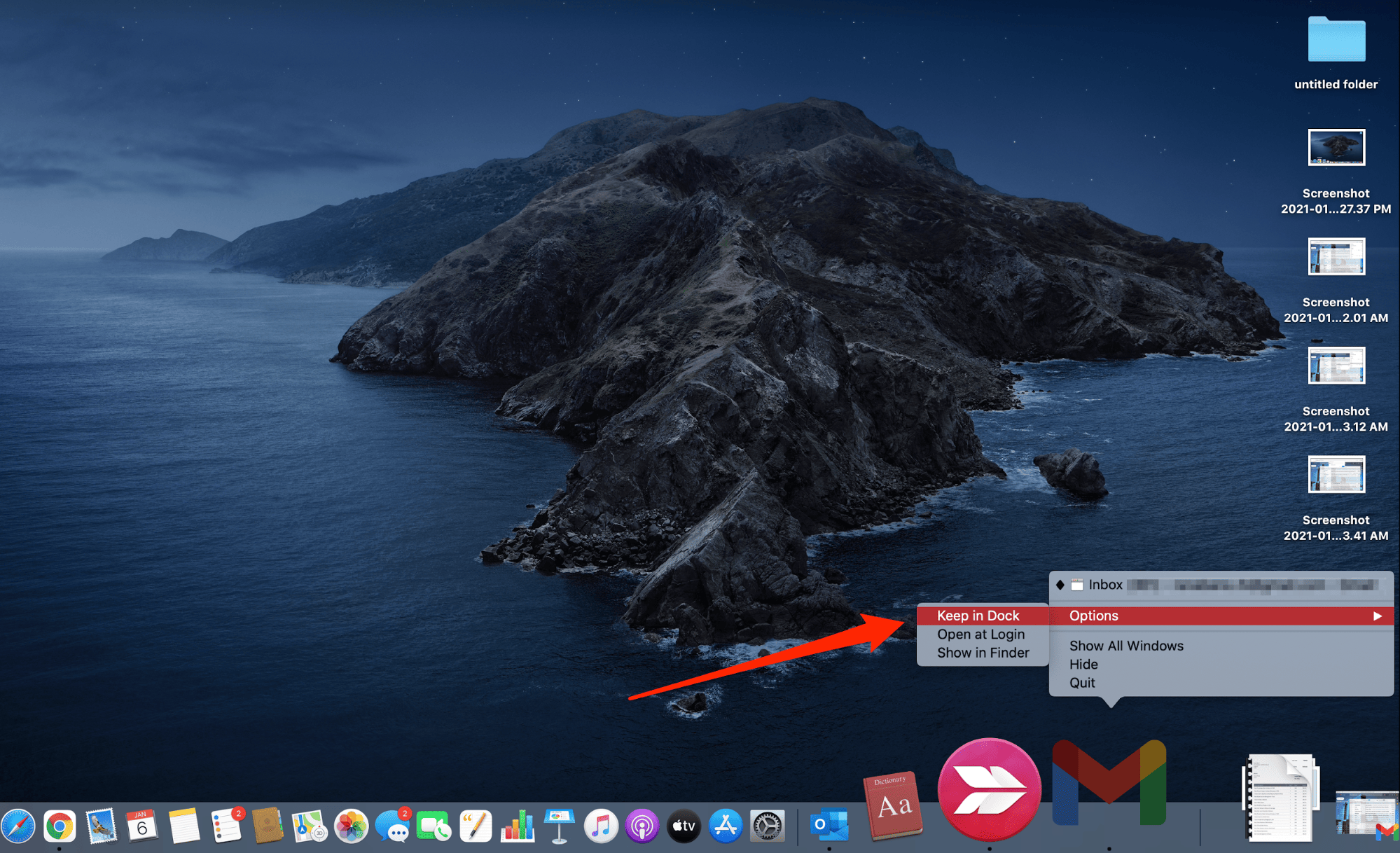 And that was it for the first part. Now let's discuss part two.
Part II: Using Gmail Offline
Gmail gives you the flexibility to use the platform even when you don't have a Wi-Fi connection or data plan. This can be the perfect solution to work even when you're on the move.
Here's how you can use Gmail offline:
Step #1 Return to your Gmail account that you had opened in Google Chrome. Open settings by clicking on the cogwheel icon. From the dropdown menu, select See all settings.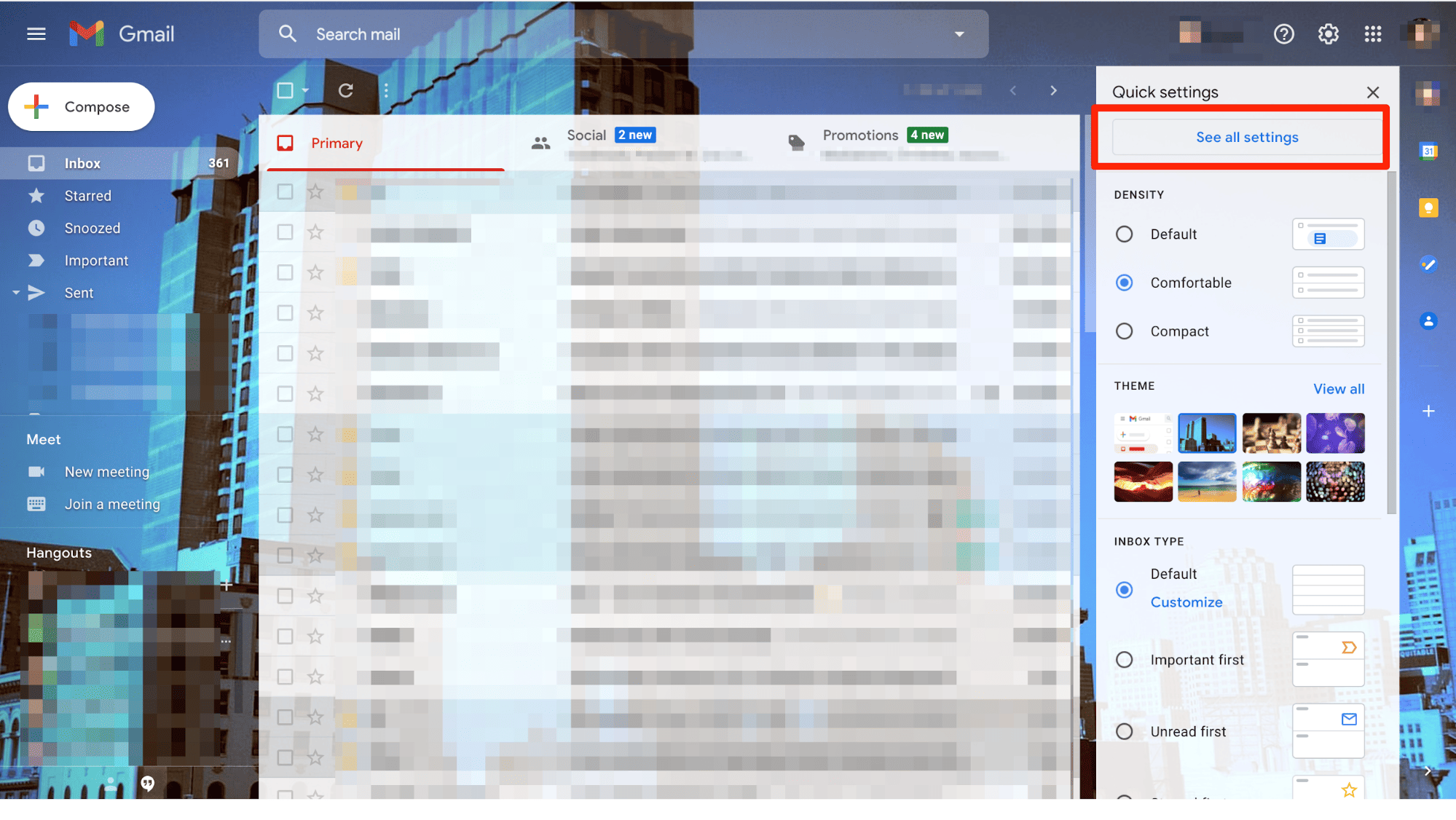 Step #2 On the top menu bar, click on the Offline tab.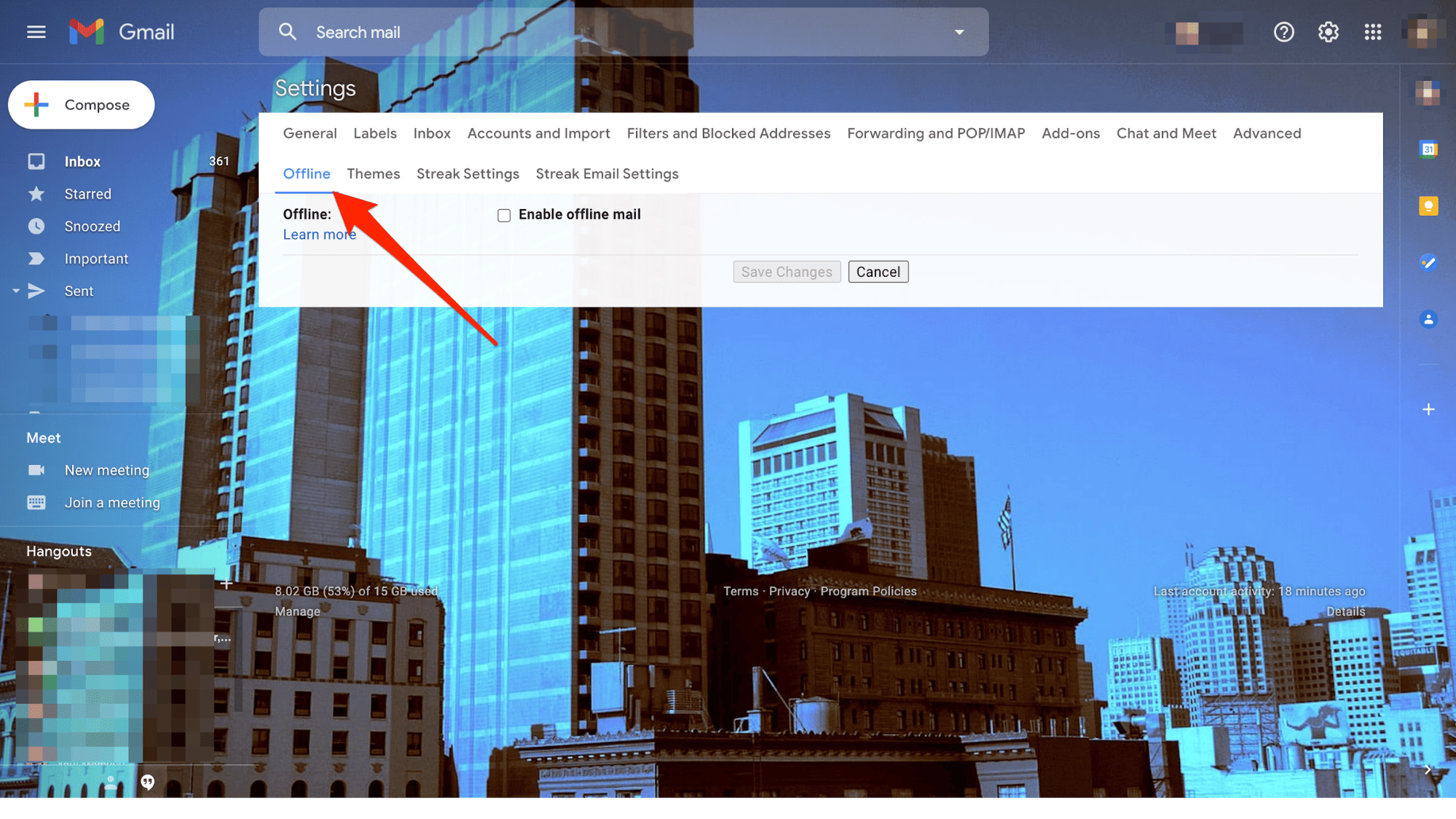 Step #3 Tick the Enable offline mail checkbox. You'll see several fields appear once you do this.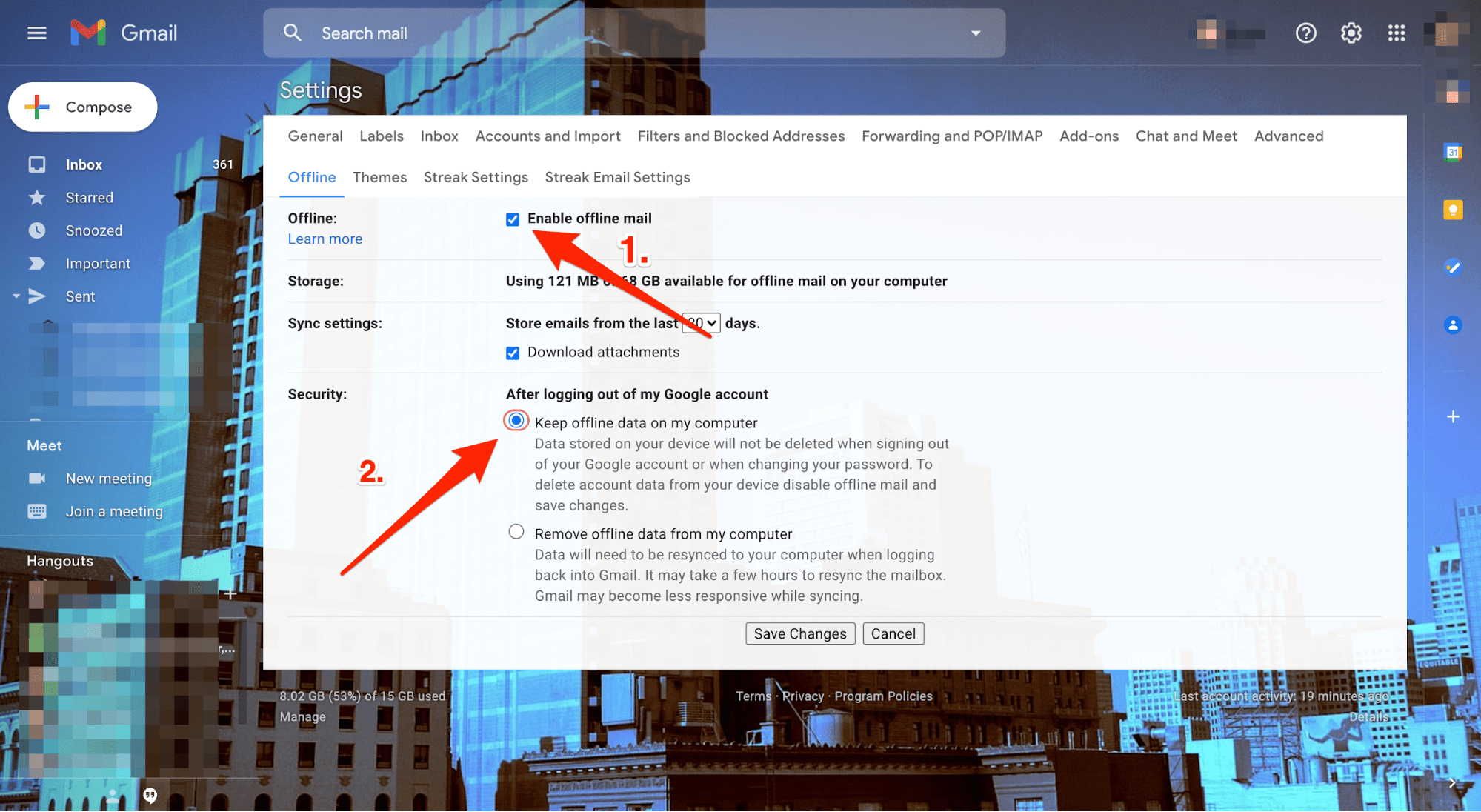 Step #4 From all the available fields, you simply have to select the option that suits your needs best.
In our opinion, choosing the Keep offline data on my computer option would be a good choice if you don't share your computer with anyone else.
Otherwise, you can go ahead with the Remove offline data from my computer option.
Step #5 Hit the Save Changes button.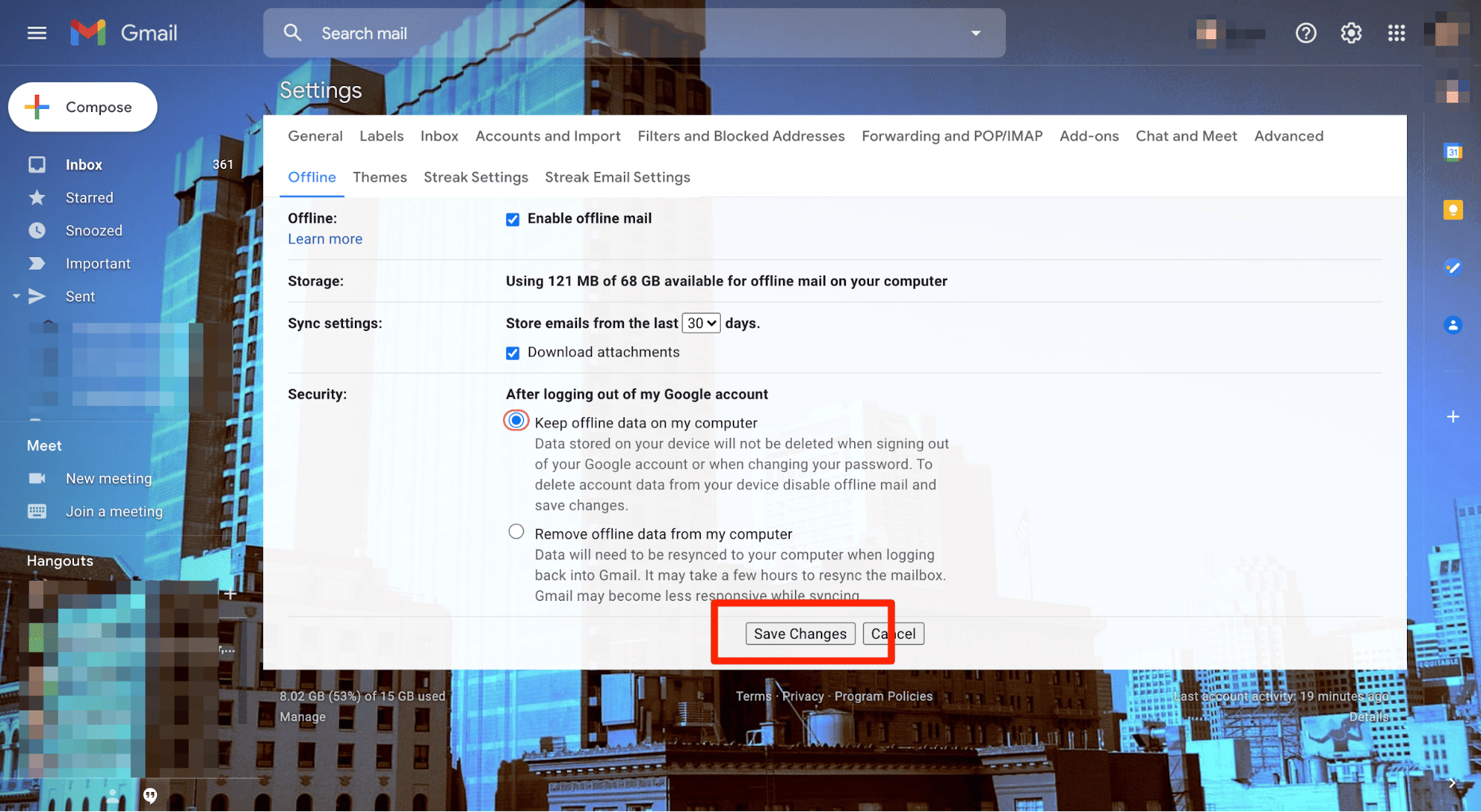 And that's it! You'll now have a desktop version (well, sort of) of Gmail ready.
Using Gmail as a Desktop App on PC
You can use Gmail as a desktop app by following the exact steps we discussed above.
Other than this, we'll also discuss the other option – one where you download Outlook and then sync your Gmail account with the former platform. Again, we'll explain this by breaking down the process into two parts.
Part I: Setting up IMAP in Gmail
IMAP stands for Internet Message Access Protocol. You have to enable IMAP access to permit yourself to access your email wherever you are, from any device.
Let's discuss how you can set up IMAP in the Gmail platform.
Step #1 Open your Gmail account. Open settings by clicking on the cogwheel icon on the top right-hand corner of your screen. From the dropdown menu, select See all settings.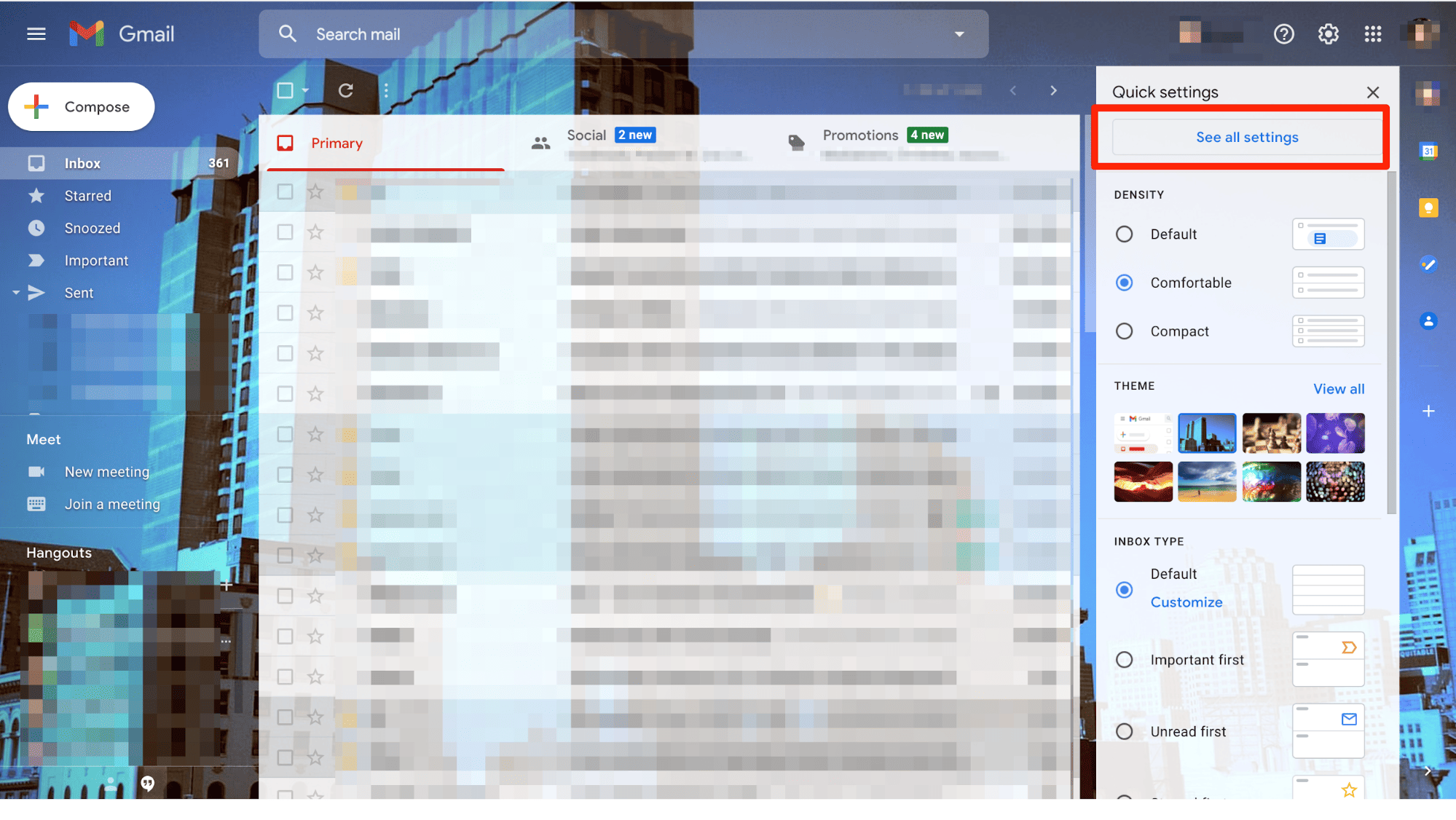 Step #2 Click on the Forwarding and POP/IMAP tab on the top menu bar.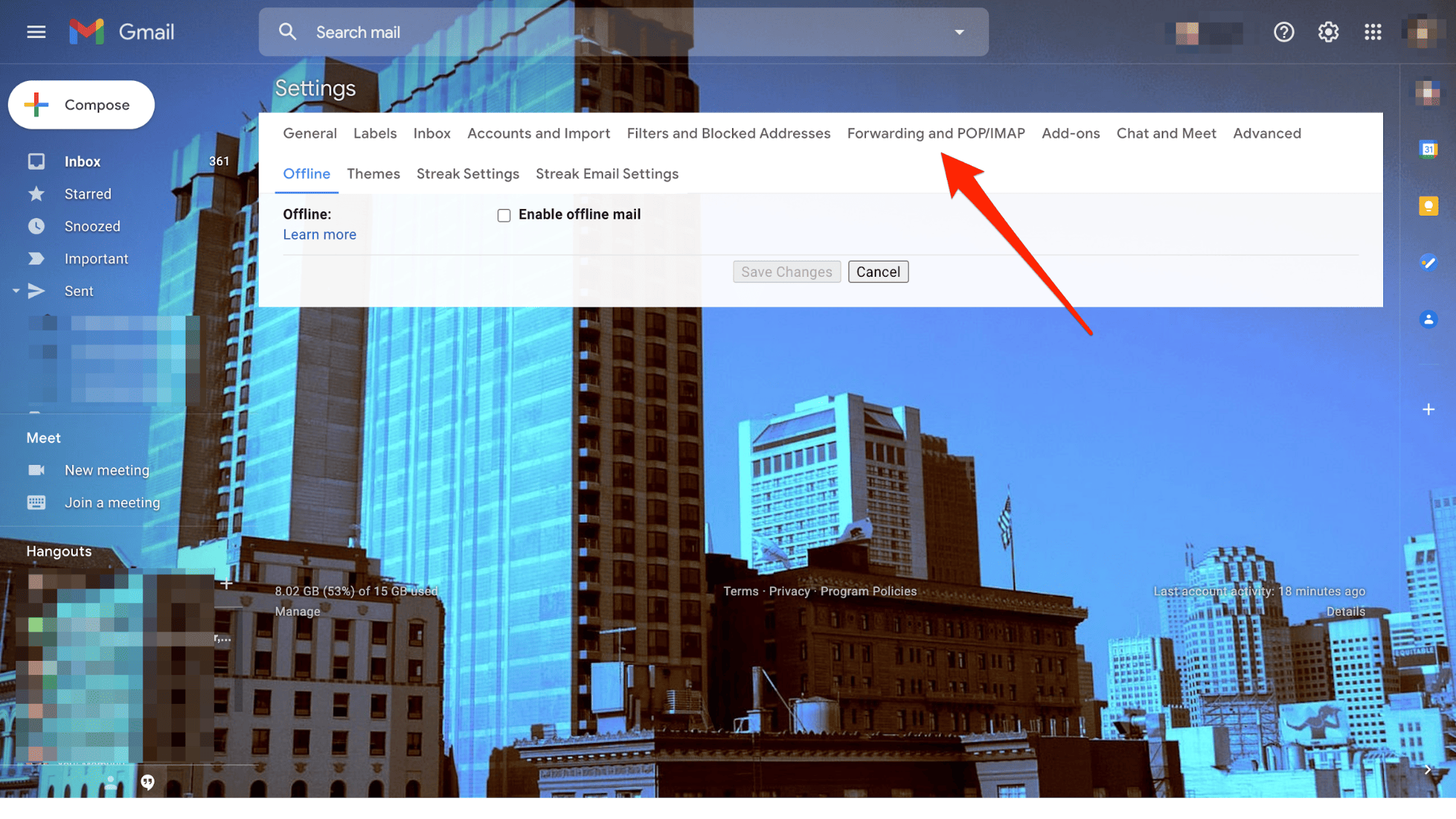 Step #3 Under the IMAP Access field, select the Enable IMAP option.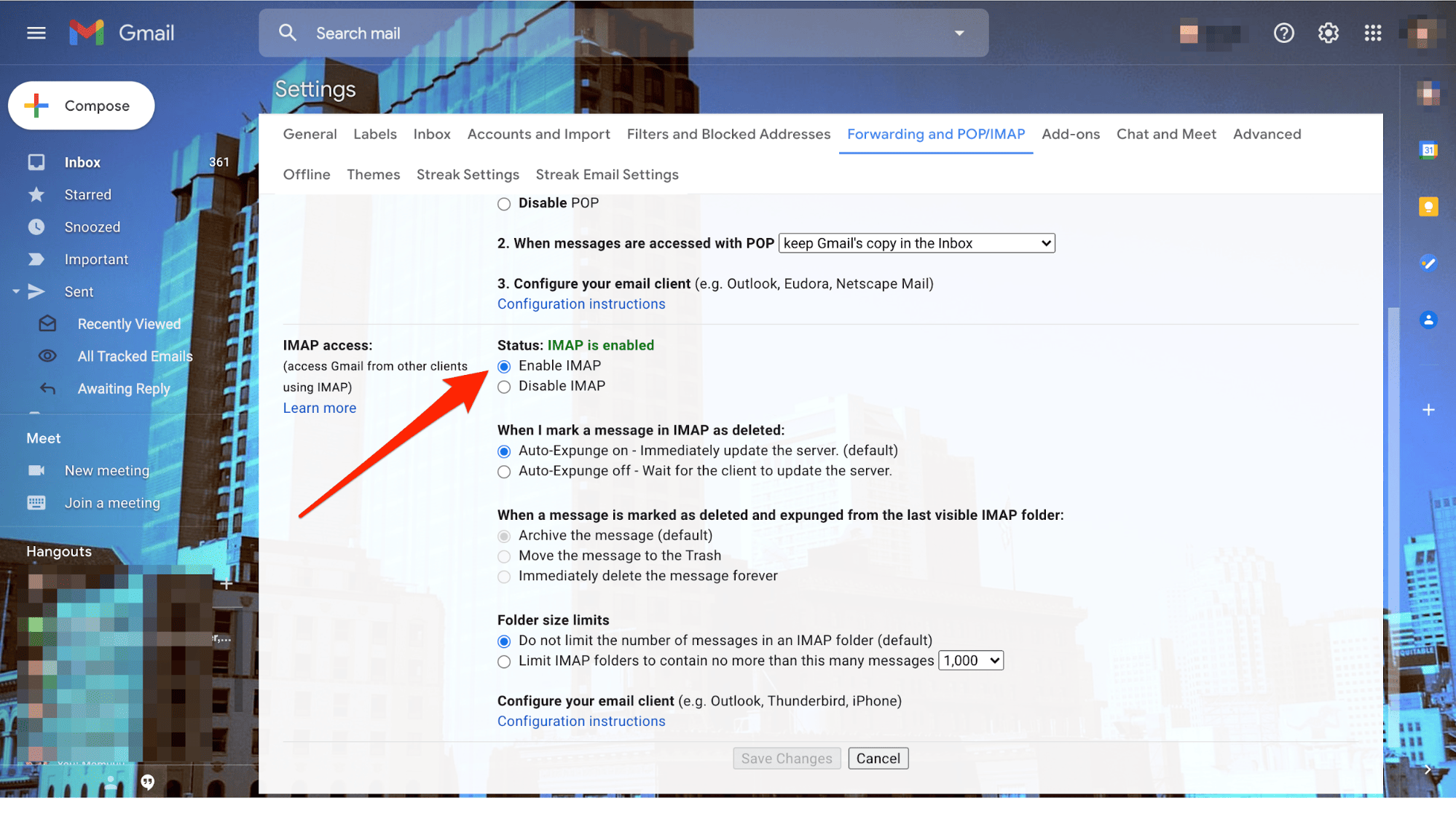 Step #4 Scroll down and click on the Save Changes button.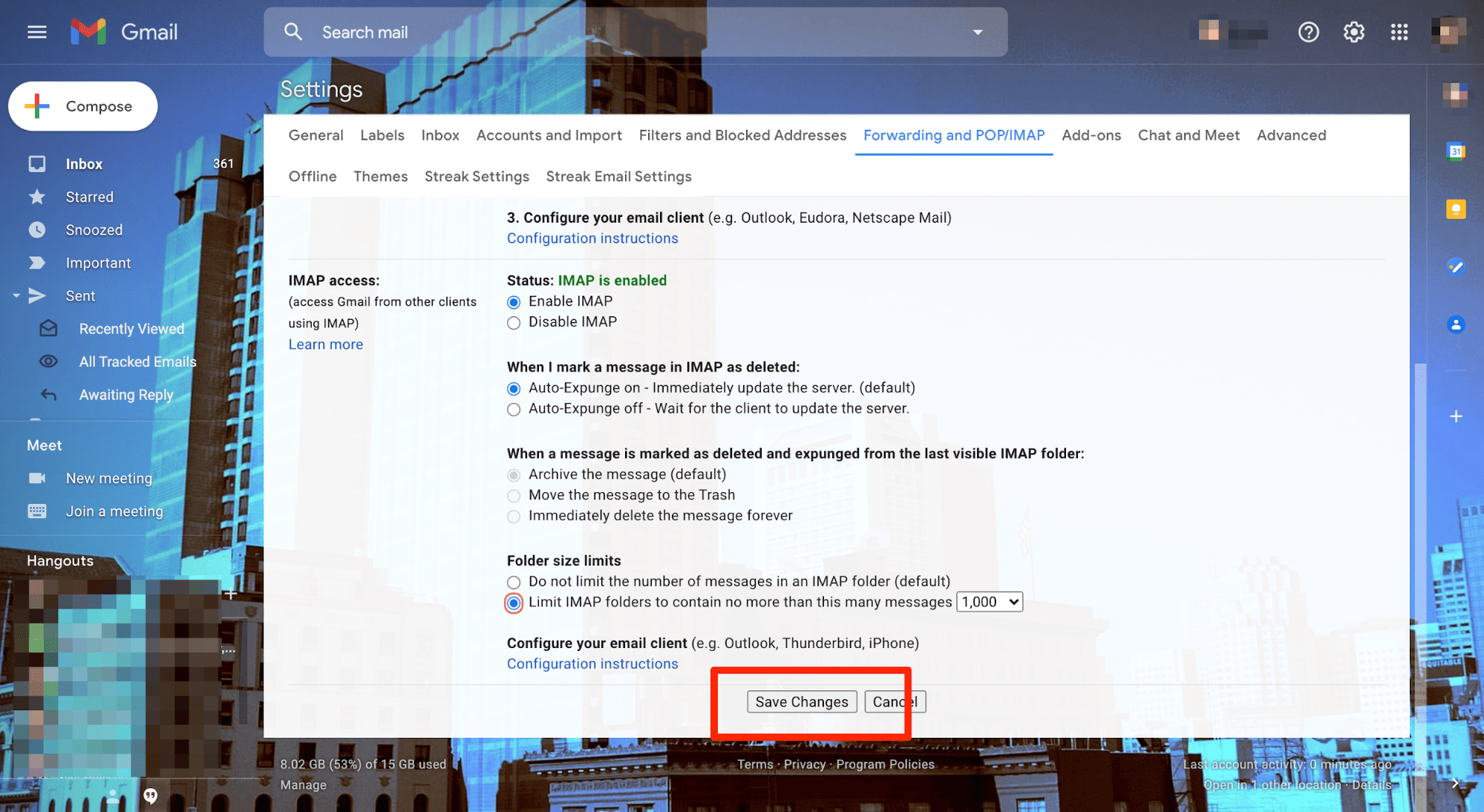 Part II: Add Your Gmail Account in Microsoft Outlook
Now that you've enabled anytime-anywhere access, the next step would be to add your Gmail account in outlook.
This is actually pretty simple, and will hardly take a few minutes. Here's what you need to do:
Step #1 Open Microsoft Outlook. Click on File on the top menu bar.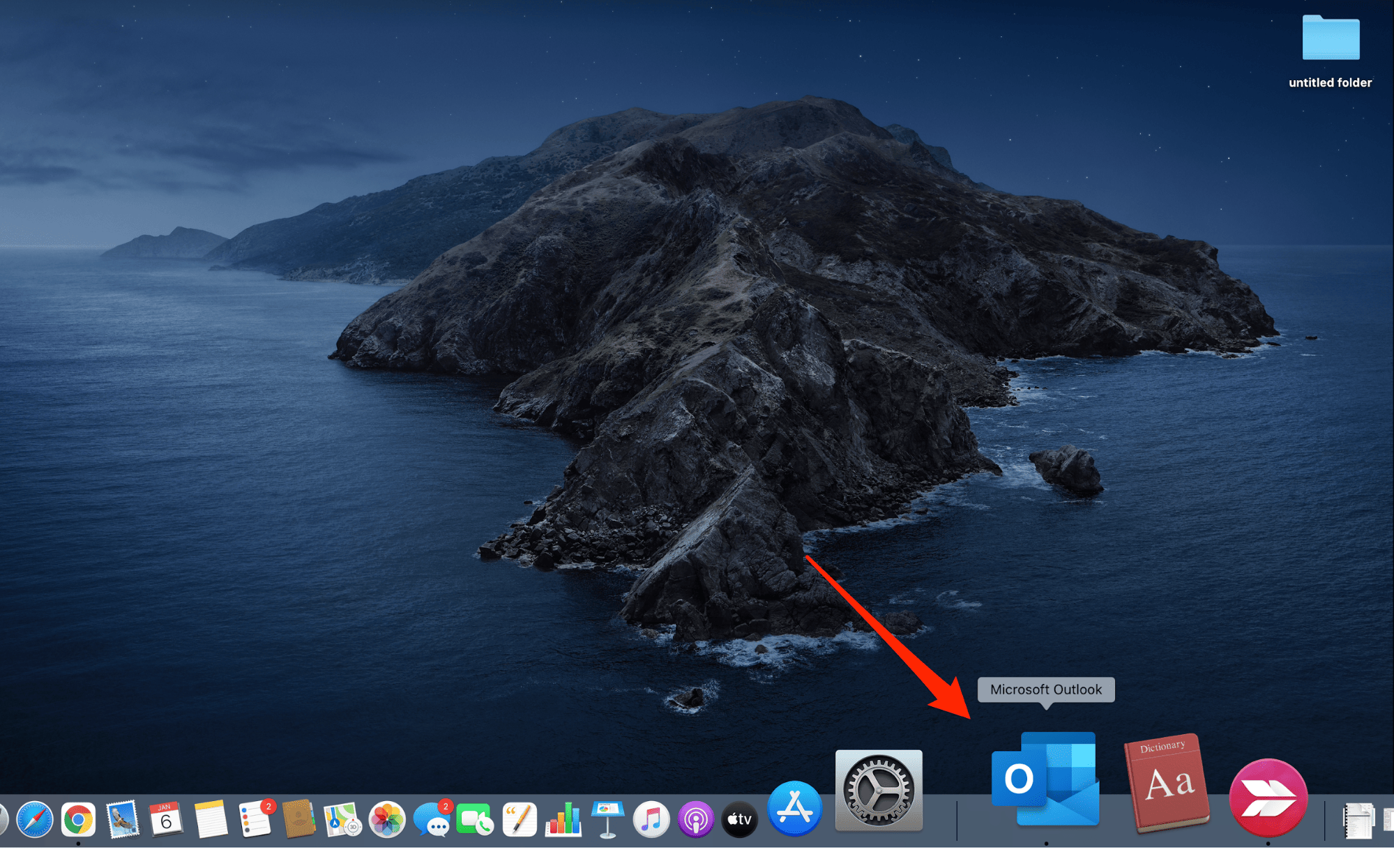 Step #2 Select the Add Account option and add your Gmail account address in the window that opens up.
Step #3 Click on the Connect option and then type in your Gmail address.
Step #4 Finally, select Connect.
You're now all set to use Outlook as a desktop email client for Gmail.
Using the Desktop Version of Gmail on a Mobile Phone
Typically, when you look for methods to understand how to use the desktop version of Gmail on a mobile phone, guides tell you how to use the Gmail app.
Don't worry, though. This isn't one of those guides. Just follow the below steps and you'll be good to go:
Step #1 Open Gmail from your mobile device browser.
Remember, if you get a message to use the Gmail app instead, tap on the I am not interested choice.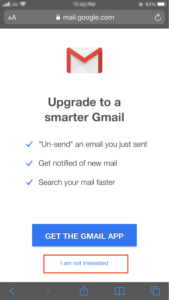 Step #2 Tap on the menu bar. This will be denoted by three horizontal lines.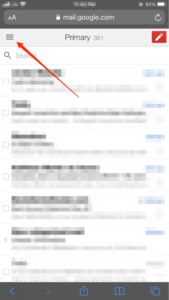 Step #3 Under the View Gmail in the field, select Desktop. You have to scroll way down your screen to see this.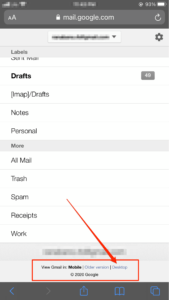 Step #4 Here, you have to ask Gmail to serve its desktop version. We're going to assume you're using Google Chrome for this step.
Tap on the menu button that will be denoted by three dots, and select Request desktop site from the menu.
You may also get a pop-up message confirming whether you'd really like to use the HTML Gmail. If that's the case, you don't need to follow what we discussed above in this step.
Simply click on the I'll like to use HTML Gmail button.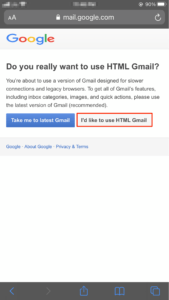 Step #5 You'll see your Gmail account in a completely new avatar now. Scroll right below, and in the Gmail view field, select Standard.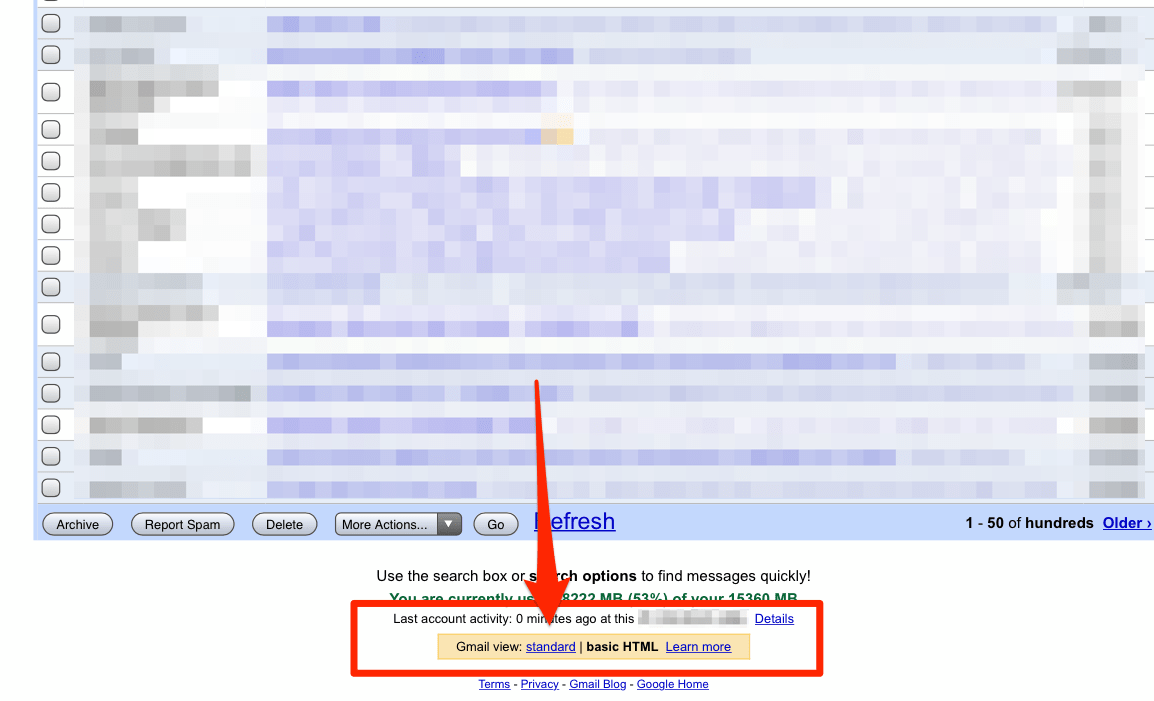 You'll now see the standard version and even use the desktop version of Gmail on your mobile phone.
It should look something like this: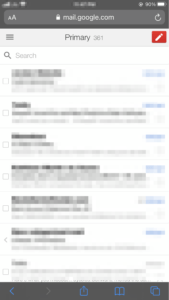 Other Third-Party Apps You Can Use to Bring Gmail to Your Desktop
Other than following our above process, you can use certain third-party apps to make the platform at more like a desktop client. Let's take a quick look at a few of these:
Kiwi for Gmail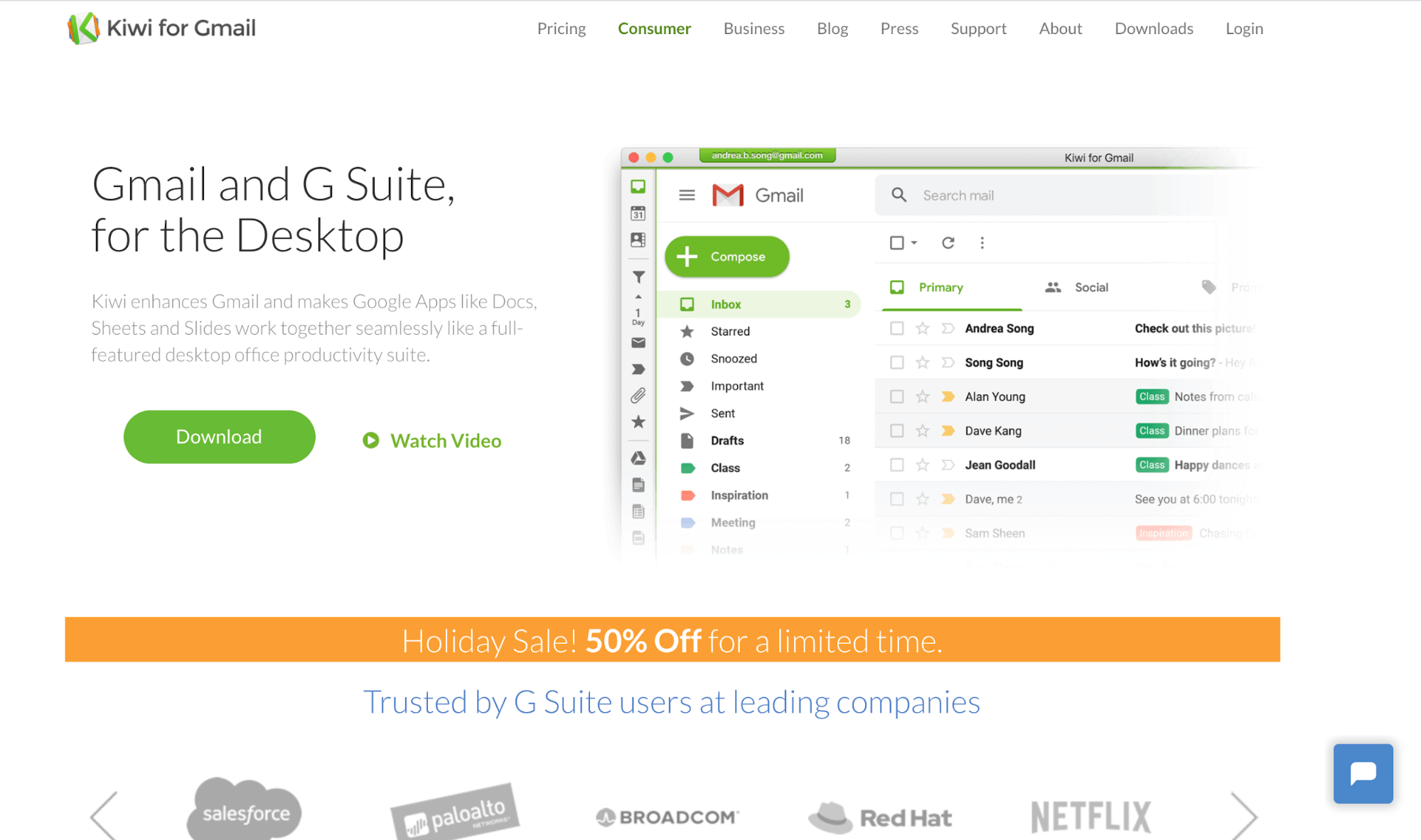 Kiwi for Gmail packs Gmail, along with other Google applications into a single interface. In fact, the default layout of this full-fledged app is exactly similar to your Gmail inbox.
You can access Google Drive, Google Docs, Contacts, and Calendar – or create new entries in these apps through the left side bar. A separate window will open for every app once you click their respective icons.
Mailplane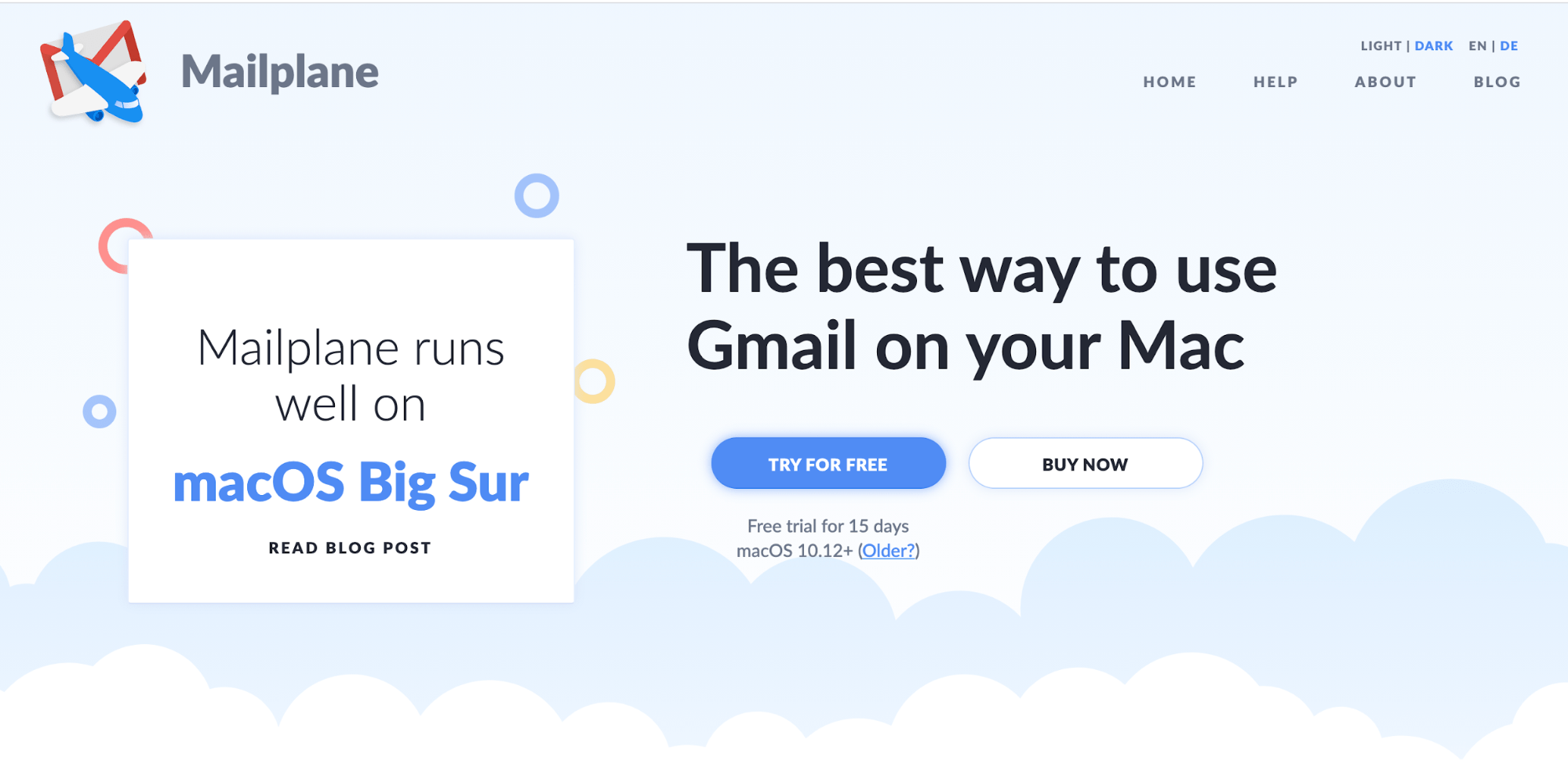 Mailplane allows you to manage your Gmail inbox, Contacts, and Google Calendar from the same place, and comes with a tabbed interface, which makes it incredibly user-friendly.
Mailplane could be particularly useful for Gmail users with multiple accounts.
You can go through all your accounts by typing in the search query and clicking on the Search Everywhere button. Moreover, the toolbar allows you to bookmark specific inbox locations for quick access, making things even more convenient.
What's more, you can insert and annotate screenshots before attaching them to emails.
Wavebox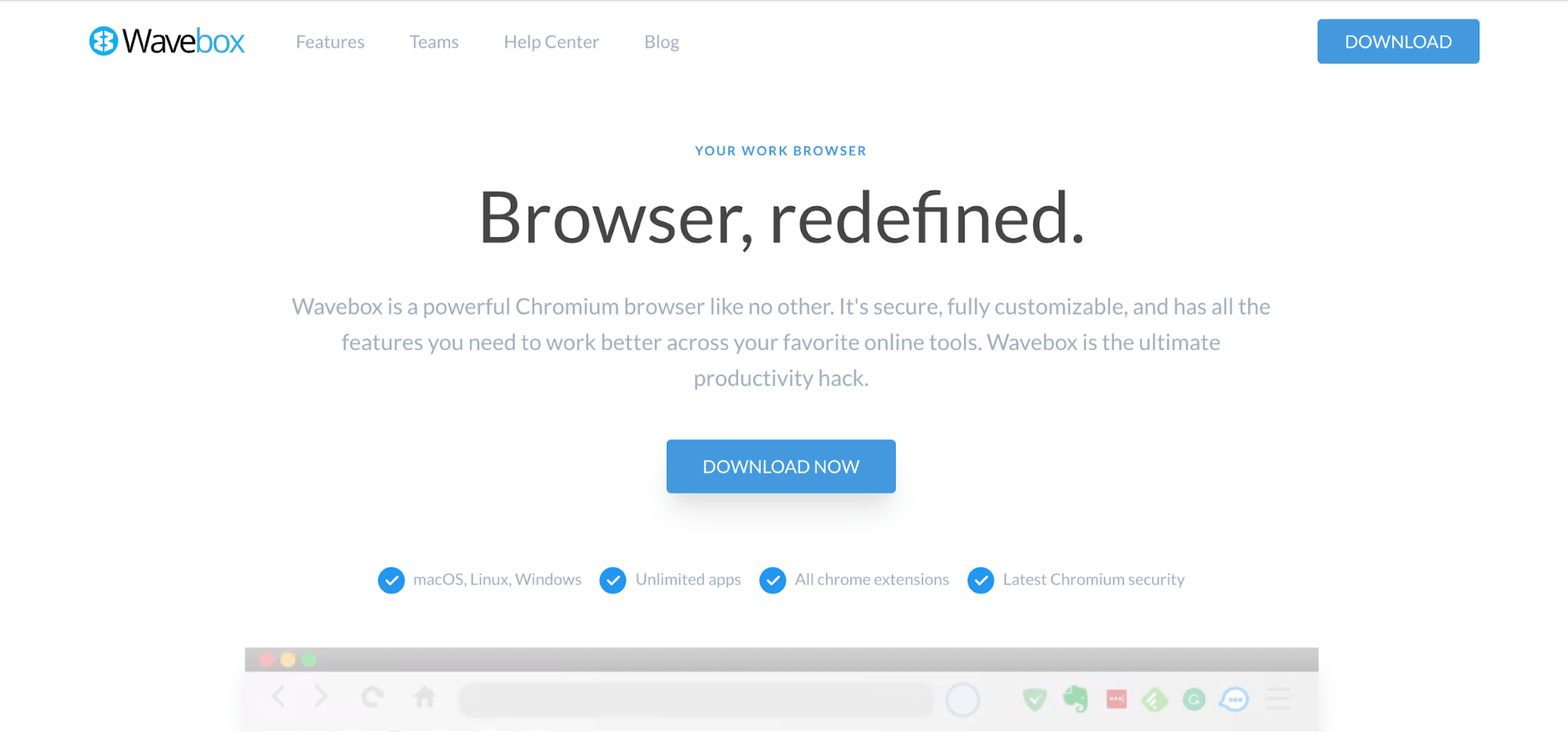 Wavebox allows you to add up to two Gmail accounts if you plan on using its free version. Plus, setting up your inbox is also very easy on the platform.
However, if you opt for the Pro plan, you can bring in other G Suite apps like Google Drive, Calendar, Hangouts, and Contacts as well. A free version of the Pro plan is also available to users for a few days, so if you don't like it, you can always return to the Free plan.
Takeaway Thoughts
So this was how you can use Gmail as a desktop app on your Mac, PC, and mobile phone. As you can see the steps are simple and quite easy to follow so you don't have to worry too much.
Just make sure you use Google Chrome as your default Internet browser – for both your computer and mobile phone – before following these steps.
Here's also hoping we get a downloadable desktop app of Gmail soon enough.