Dropbox Pricing – Deep Dive Into Plans and Cost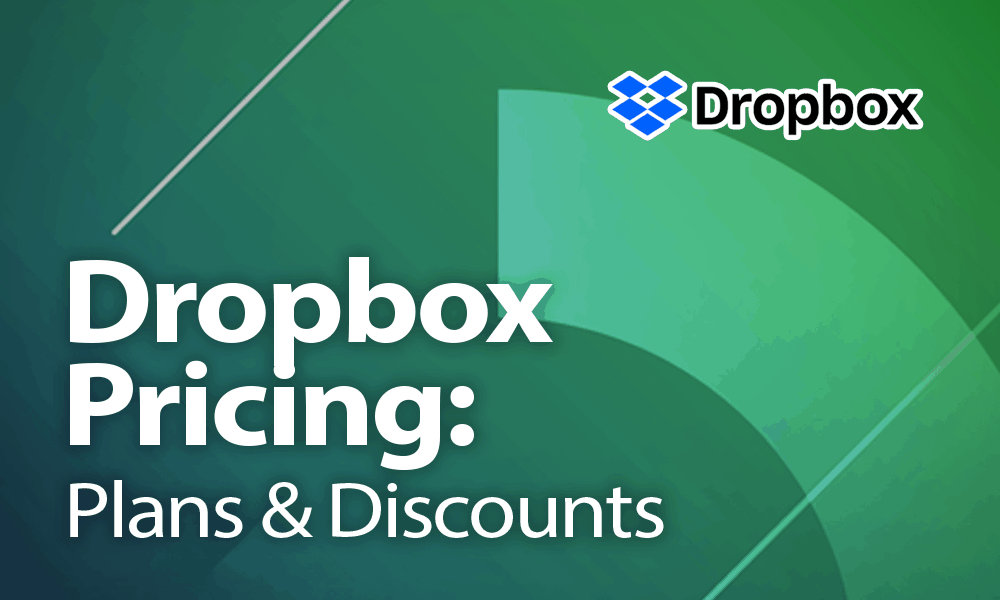 If you're constantly using online platforms and services, there's a great chance you've heard of Dropbox.
It's simply the best live cloud storage available today.
And the cool thing is that Dropbox helps both individual creators and business teams store and share large files quickly.
That's why today we'll focus on the different pricing plans Dropbox offers to users of all kinds.
Stick around to find your best fit.
What You Can Expect When Using Dropbox
For individual users, you can expect easy to use, fast, and responsive cloud storage that syncs with all of your devices — desktop, mac, phone, tablet, etc.
Every file you share is uploaded directly to your online storage and you can download and use it from any device you wish.
For business owners, you can expect the same fast upload/download speed plus you can give access to your whole team so they can use the files too.
You decide whether to share your entire dropbox or just individual files.
Putting notes on the files you send is a great way to give instructions to your employees on what should be done.
Dropbox really shines when it comes to large files that can't go through email.
Most businesses nowadays focus on high-resolution images and videos that help their customers understand what to expect when working with them.
The pitch-perfect resolution shows that you're a professional business that puts time into customer satisfaction.
The problem comes when you use outdated methods, like email, to share large files.
You can NOT send files larger than 25MB using Gmail. And that's unacceptable if you're trying to send a video you just shot with your phone or camera.
So if you're an individual user or a business that often uses videos, you should browse Dropbox's different options and choose the one that fits your needs.
Now let's dive into the different pricing plans for both individuals and large business teams.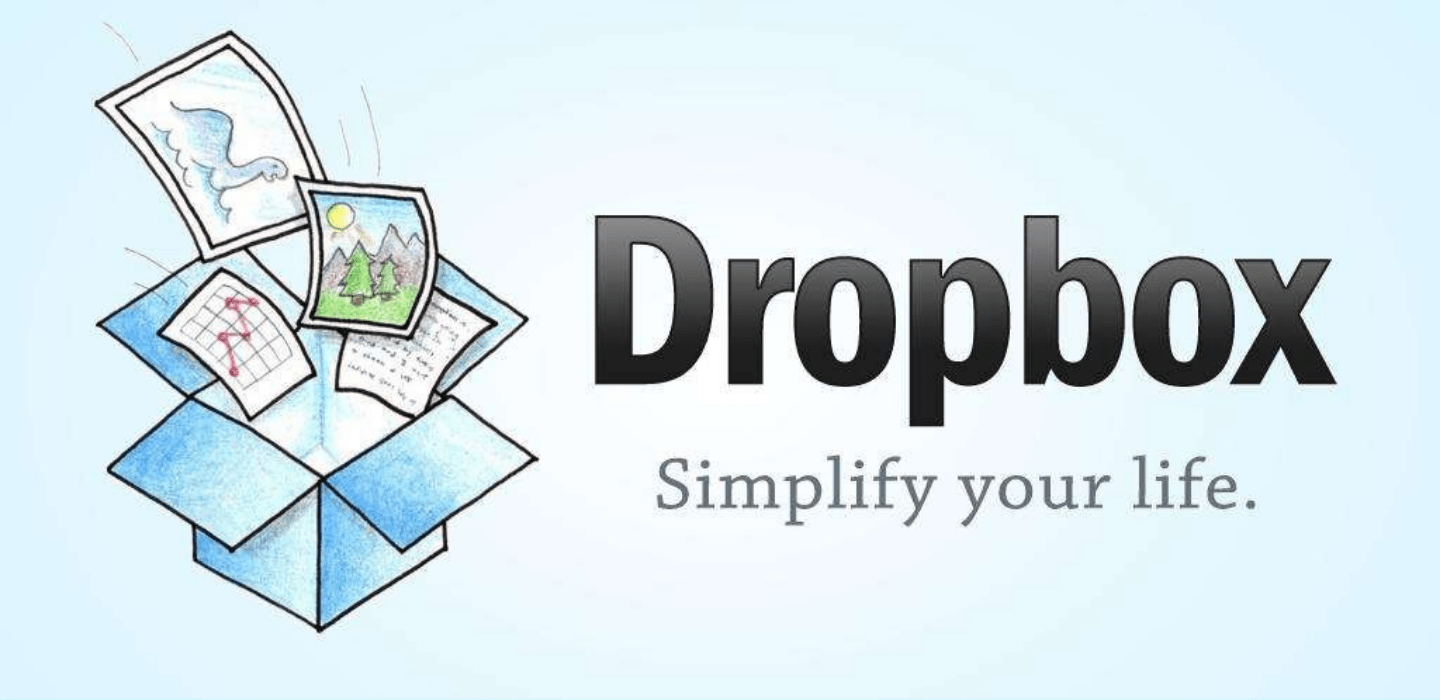 Dropbox Pricing For Individual Users
Dropbox offers the best cloud storage service and they have 3 different plans for individual users:
#1 Pricing Plan For Individual Users — Basic
The first plan is completely FREE.
They offer a free plan that gives you 2 GB storage you can use throughout all of your devices.
If you decide to enroll with this option, you'll have to store your files in Dropbox's computer folder so they sync with your online storage.
That means if you delete a file on your computer it will disappear in the cloud storage as well.
You also need a non-stop internet connection if you want to access your files.
And if you ever need to share files, you can send files up to 100MB per transfer.
Quick reminder — this plan is completely FREE. You can start using it right now if the limits they offer fit your needs.
#2 Pricing Plan For Individual Users — Plus
Now to get into the more advanced and interesting options.
To be fair 2 GB is pretty limited space. Especially if you're using large files on a daily bases, you can expect to fill your Dropbox in less than a week.
That's why Dropbox offers advanced options that boost your limits to the sky and beyond.
And that's not an exaggeration.
The second plan they offer increases your storage limit from 2 GB to 2 TB (2000 GB).
That's a 1000x increase just like that.
It also comes with advanced settings that let you get access to your Dropbox files without filling up your hard drive.
And probably the coolest thing… you get Mobile Offline Folders!
Meaning you can access your most important Dropbox files without an internet connection.
And when it comes to sharing options…
Your transfer limit jumps from 100MB to 2 GB per singular transfer.
That makes it extremely easy to share big files quickly and efficiently.
All of these amazing options come packaged under the price of $11.99 / month.
If you want to make a long-term commitment, you can choose the yearly plan which drops the price to $9.99 / month.
That saves you 16% of the price and it's worthed if you're often using online files in your work and personal time.
You can try out all the amazing benefits this plan has to offer right now.
#3 Pricing Plan For Individual Users — Professional
And now to get to the third and most advanced option for individual users.
This plan shines if you're working online and you need to share really large files daily.
Video Editors and Video Directors use this plan because it boosts your limit to 100 GB per singular transfer.
Quite frankly, you can upload and share up to 20 HD movies all at once.
Your cloud storage is increased to 3 TB which considering average users can keep you good for 2 years without having to clean it up.
This plan also grants you advanced options when it comes to decrypting large pdf and docs files.
You can get access to this Professional Plan for the cost of $19.99 / month.
But keep in mind that most users that choose this plan normally stay with it for years.
So you should deeply consider the yearly plan that drops the price to $16.58 / month.
That means you'll be paying $198.96 / year compared to the $239.88 / year if you choose to pay monthly.
If this is what you're looking for, just start your plan right now and see what it feels like to use the best cloud storage service in the world.
Dropbox Pricing For Business Owners
The first thing you need to know if you want to use team options is that Dropbox Business Plans begin from 3 users minimum.
If you're an actual business, you probably have more than 2 people on your team so that shouldn't be a problem.
Also, the business plans come with a 30-day free trial so you can see for yourself how easy to use and useful advanced cloud storage can be for your growing business.
Knowing that let's dive into the 3 Business Pricing Plans Dropbox offers:
#1 Pricing Plan For Business Users — Standard
With this option, you get 5 TB of space for your team that you can manage however you want.
Meaning that everyone on the team can access all the files and upload new ones.
It comes with a 180 days file recovery if you delete something that you happen to need later.
You can set an admin for the team that has additional access to manage who can see what files.
That's extremely powerful if you have team managers that lead teams of 3-6 people.
He can split all the tasks and files so everyone knows what he needs to do and how to do it.
Automating this part of your business is crucial if you want to scale optimally.
You also get two-factor authentication that guarantees the safety of your business information in case someone loses a device at any point.
You can send up to 2 GB worth of files with Dropbox Transfer.
And you also get all of these amazing features:
File locking if you want to restrict access to specific files
Smart Sync so your team can use Dropbox on all of your devices
Document watermarking so you can secure important files and images
Dropbox Paper admin tools that help you optimize your team experience
Unlimited API access to security and productivity platform partners
Priority chat, email, and business hours phone support to resolve any issue or problem you stumble upon
You can get all of that for just $12.00 / month per user if you choose to pay monthly.
The yearly plan drops the monthly rate to $10.00 / month per user.
This means if you have 10 people on your team, you would be paying $1200.00 / year compared to the $1440.00 / year if you choose the monthly option.
And don't forget!
You've got a 30-day free trial. Get your team to jump in the Business Dropbox so you never have to worry about transferring files.
#2 Pricing Plan For Business Users — Advanced (Best Value)
This is the most commonly used business plan.
To begin, you get everything from the Standard Plan.
On top of that, it grants you unlimited space so your team can go wild.
If you're running a big team, you'll want to choose this option so you don't run out of space.
It also gives your admin/manager a lot more options to manage projects and deliverables your business team needs to work on.
Agencies all over the world use this business plan to secure their data usage while also giving access to specific files that need edits and updates.
The really beautiful thing is that this plan raises your transfer limit from 2 GB to 100 GB per singular transfer plus additional customization options.
To be fair, this Dropbox option changed the whole Cloud Storage industry.
Having unlimited cloud storage for your team is a game-changer on its own.
And the best thing is that the pricing jumps to only $18.00 / month per user.
Of course, if you chose the smart option which is the yearly billing option, the price drops to $15.00 / month per user.
So let's do the math on that right now.
We'll use teams of 10, 50, and 100 people so you can do the math for your team easier.
10 people multiplied by $15.00 / month per user equals $150.00 / month and $1800 / year.
50 people multiplied by €15.00 / month per user equals $750.00 / month and $9000 / year.
100 people multiplied by €15.00 / month per user equals $1500.00 / month and $18,000 / year.
And again, remember that you can enroll with a free trial so you and your team can see how much time and money Dropbox saves you.
No matter your team size, I know that Dropbox's advanced business options will save you a lot more money than what you're paying.
So jump in and set up your Business Dropbox with the help of Dropbox's customer support.
#3 Pricing Plan For Business Users — Enterprise
And now for the largest Cloud Storage option on the market…
If you're managing a ginormous team of people, you can't be using old-fashioned methods like sharing files through email.
Even Messenger gives you the 25 MB file size limit Gmail and other email platforms offer.
And with a big team, you can't rely on this pitty number.
You need a non-limited cloud storage service that guarantees fast communication and file sharing.
And that's where Dropbox's largest enterprise plan shines.
Using it, you get all the amazing benefits of the Standard and Advanced Business Plans together with multiple specializes enterprise features.
Let's begin with the Individualized Support to help admins manage at scale.
You'll need that if you're running a team between 50 and 1000 people.
Your admin or team manager also gets a Customized Console that helps him manage everyone on the team all at once.
But what if it takes too much time to learn the console and the whole process of sharing files?
That's a valid question and that's exactly why Dropbox's Enterprise Plan grants advanced training for end-users and admins.
That way they guarantee you'll smoothly slide your team into using the most-well-known cloud service on the planet in no time whatsoever.
And of course, with such an advanced option, you get 24/7 customer support on your side to help you and your team with any issues that might occur.
Also, I'm sure you know Enterprises are different when it comes to team size, employee management, the hiring process, etc…
That's why this option is completely customizable for your specific business.
You'll just need to give a little information on your business, industry, and team size so you get the customized option your business desperately needs.
Enroll with this option right now and I promise you that in a month you'll wish you'd gotten that option earlier.
On the other hand, if your team is not that big but you're looking to scale it fast you can use one of the plans we mentioned earlier.
Every Dropbox Plan will save you so much time and more importantly so much money. You can't even imagine the ROI on that investment.
Just check out the plans now and choose the one that fits your business best.