Are There Loopholes to the Dropbox Device Limit?
One of the great benefits of cloud storage is the ability to sync your files from multiple devices and store them all in one place. This means you can access your files from anywhere: at home, at work, on your commute and even from a beach in Thailand if you really want to.
In March 2019, Dropbox placed a limit on the number of devices that free users can connect to an account. This could limit your potential for accessing and working on files from anywhere. Or could it…
Thankfully, there are a few ways of getting around the Dropbox device limit and we've outlined them for you here.
What Is the Dropbox Device Limit?
The number of devices a Basic user can link to their Dropbox account is three. Those on the Professional, Plus or Family plan can link an unlimited number of devices. Dropbox Business users are also able to link an unlimited number of devices.
Note that Dropbox Advanced and Enterprise users can limit the number of devices team members connect to Dropbox via the admin controls.
Loopholes to Get Around the Device Limit
The first upgrade for individual users, Dropbox Plus, offers 2 TB of storage. But, if you have Dropbox for personal use, maybe you don't need that excessive amount of storage space. Maybe you just want to link an extra device or two.
So, here are the workarounds that'll allow you to use Dropbox on more devices without having to upgrade your account:
Loophole 1: Get a Second Dropbox Account and Use Shared Folders
You can get multiple Dropbox accounts if you register each account using a different email address. Even Dropbox says so: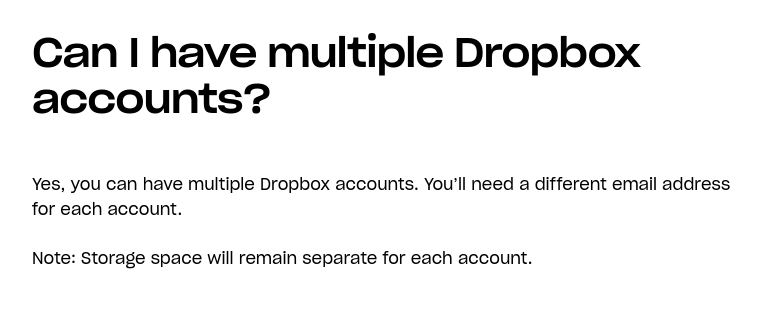 They're cool with it. So, you don't have to worry about your account(s) being suspended.
You can share folders from one of your Dropbox accounts with your other Dropbox account. Create a shared folder in your first account and invite your second account.
To do this, go to Shared then click Create shared folder. You'll have the option to create a new shared folder or share an existing one. Then simply enter the email address you used for your second account.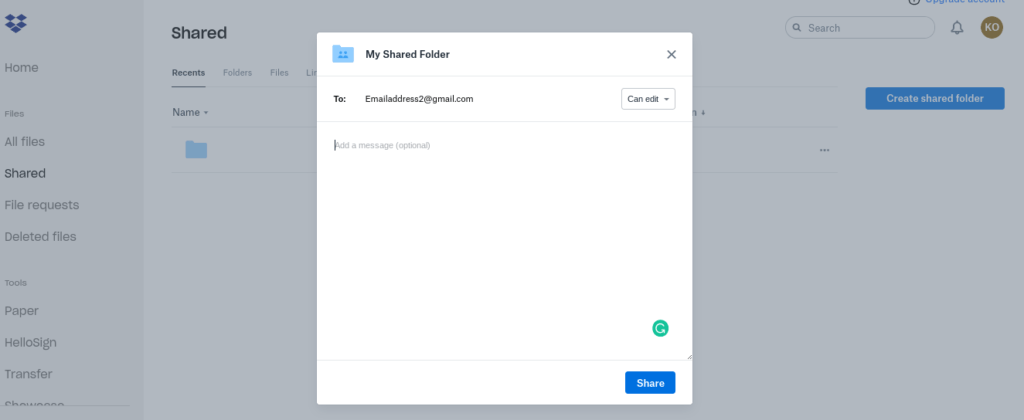 Log into your second account and accept the invitation by adding the shared folder. Go to Shared and you'll see the new folder. Click Add next to that folder and then Add to Dropbox in the dialog box that pops up.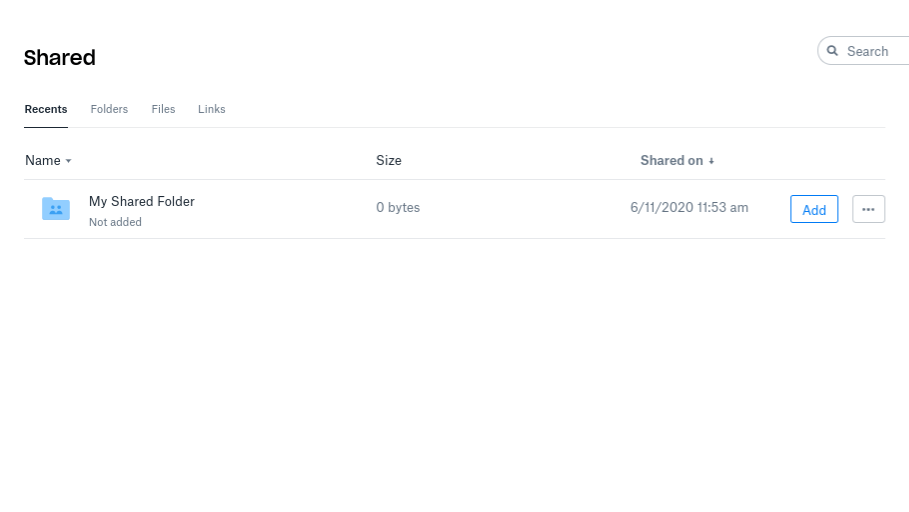 Seeing as you can link three devices to your first account and three devices to your second, you now have up to six devices you can access that shared folder on. Ta-da!
Naturally, you can create multiple shared folders for these two accounts so that you can access any files you need to on multiple devices.
Loophole 2: Download Files Using the Browser Version on Your Phone
The device limit on Dropbox refers to the number of devices on which you have installed the desktop or mobile app. Installing the app is a useful thing if you want to easily sync files and folders on your computer to the cloud.
Yet, for mobile, installing the app isn't really a necessity unless you want to use an app-specific feature, such as automatically backing up the photos on your phone. The mobile app doesn't have all the features of the desktop app and it's unlikely you'd use Dropbox on your phone in the same way you would on a computer.
You don't need to have the app installed to be able to download Dropbox files on your phone or mobile device. So, simply sign into Dropbox on your web browser. From here, you can download files to your phone to access them offline. This doesn't count as one of your three devices.
To do this, click the three dots next to the file you wish to download and select Download.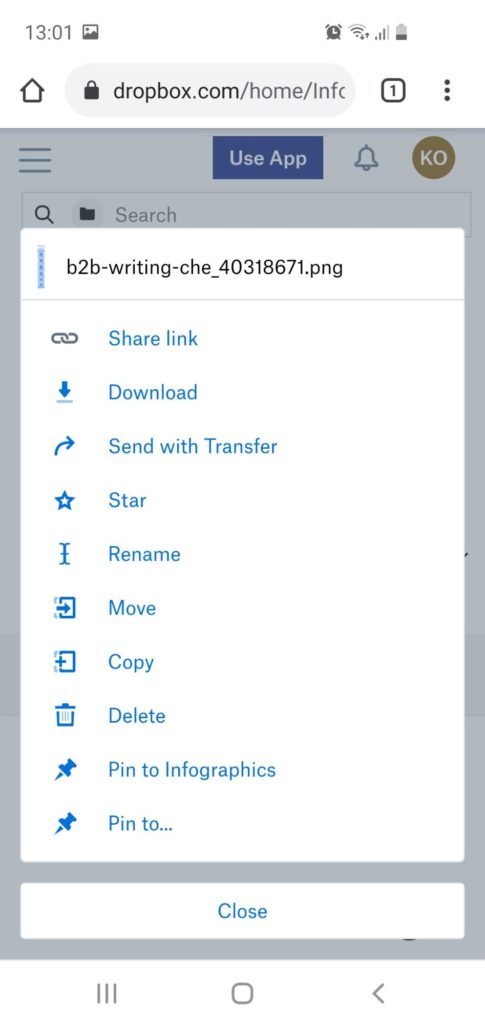 If you want quicker access to your Dropbox account, add an icon to your home screen. Visit the Dropbox website in the Chrome browser. Tap the three dots in the address bar then tap Add to Home screen: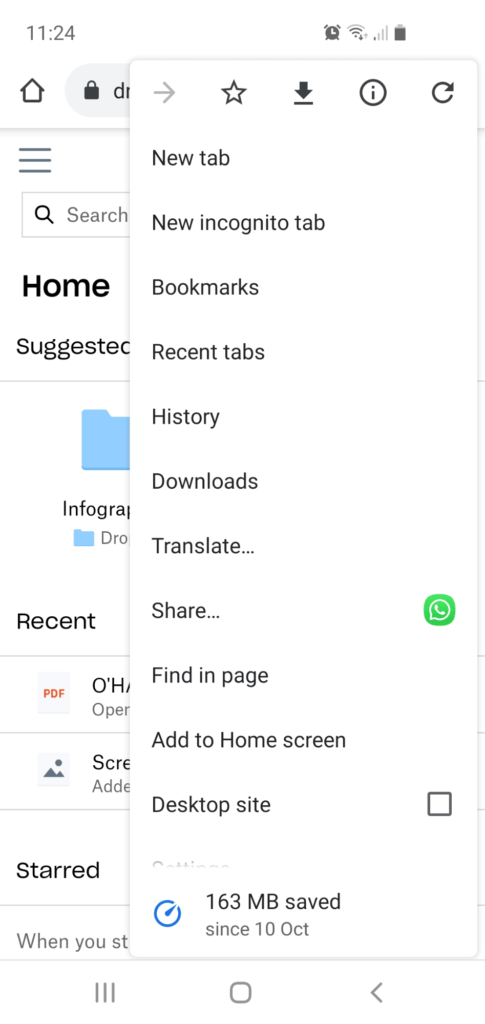 You'll now have a shortcut for Dropbox on your phone.
Loophole 3: Mount Cloud Storage as a Virtual Drive
If that sounds Greek to you don't worry, this hack is much simpler than it sounds. Basically, you can use a third-party app that allows you to access your cloud storage on your desktop without installing the Dropbox app. So, even though you're using Dropbox on your desktop, it doesn't count towards the device limit.
Apps, such as CloudMounter, create a virtual local drive in which you can access multiple Dropbox accounts as well as accounts from other cloud providers such as OneDrive or Amazon S3 all in one place. You can move, sync and copy files without saving them to your hard drive.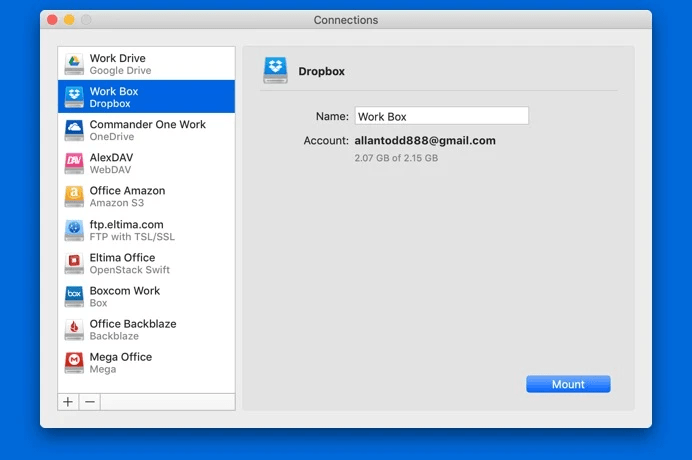 CloudMounter was built for Mac and integrates perfectly with the Finder. But, it also supports other desktops and mobile operating systems, such as Windows, Linux, iOS and Android. You can get a personal license for one Mac at $44.99 or a team license for up to five Macs at $129.99.
The History of Device Limits on Dropbox
In March 2019, Dropbox put a three-device limit on Basic accounts without making an official announcement. This didn't rock the boat straightaway as users who added more than three devices prior to March 2019 were and remain able to keep those devices linked to their account.
A Twitter user initially spotted the change in policy: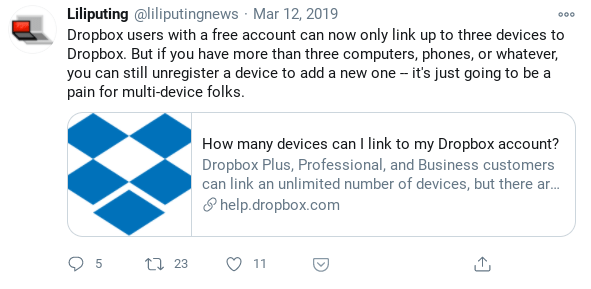 When word got out, Dropbox Basic users soon realized that from then on they wouldn't be able to add more devices to their account. Now, if you try to link another device, you'll get a message from Dropbox encouraging you to upgrade your account. Furthermore, if, for whatever reason, you uninstall Dropbox on one of your devices you'll go above your device limit if you try to reinstall it.
Some Dropbox customers were scandalized. The new limit hit those who used the Dropbox and 1Password integration particularly hard. The integration makes it so easy to store all of your password data across multiple devices in the secure Dropbox vault.
Those with more than three devices can't use Dropbox for this purpose anymore. Unless you have a super memory for storing all of your passwords, it makes logging into accounts on more than three devices very difficult. The only option is to upgrade or seek an alternative.
Users speculated on Reddit about the move. Some were disappointed at the ploy to get more people to sign up for a paid account. Some also thought it would be the downfall of Dropbox: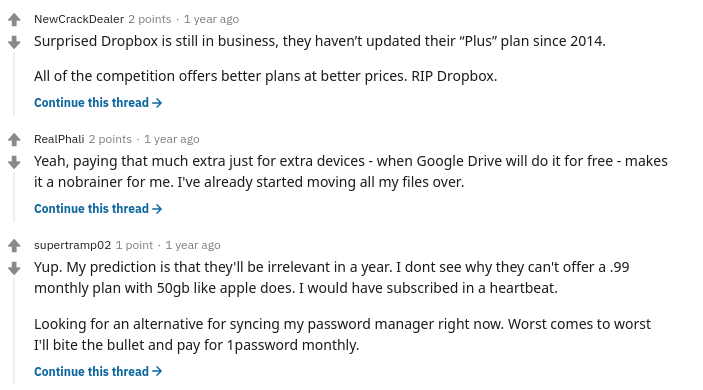 But the truth is, even if Dropbox lost some of their free users, the device limit policy makes sense. Those with a Basic account for personal use probably don't need to access the cloud on more than three devices. It's pretty standard to have just a laptop, phone and tablet.
Anybody that wants to use Dropbox on more than three devices is probably using it for work or business. If this is the case you might have a laptop, phone, tablet and a work computer. So, of course, if you're using Dropbox for work they'd want to encourage you to sign up for a Pro or Business plan.
Thus, as annoying as it is for Basic users who want to link more than three devices, the three-device limit makes sense for Dropbox as a company.
Dropbox Alternatives that Offer More Devices
If you don't want to upgrade or use a loophole to get around the Dropbox device limit, you can always explore alternatives. Here are some file-sharing and storage services that you can connect more devices to than Dropbox, even with a free account:
1. Google Drive
Google Drive is one of the most widely-used storage and sharing options on the market. With Google Drive, you get 15 GB of free storage and can connect an unlimited number of devices.

You can access the service via a browser or the mobile app. Use Google Drive to save files from Google Docs, Sheets and Slides, and to back up your emails from Gmail and Google Photos. The service also supports a variety of other file types, such as PDFs and Microsoft Office documents.
Further features include the option to make your files available offline and the ability to invite any user to collaborate on files.
2. Microsoft OneDrive
Microsoft OneDrive's Basic plan also offers users unlimited devices and comes with 5 GB of free storage. The software is built-in in Windows 10, so it's a great choice for Windows users. Although, OneDrive supports Mac and iOS, too.

Naturally, this service integrates with Microsoft Office apps (Word, Outlook, OneNote, Excel etc.) smoothly. Use it to back up your files, share and collaborate with others.
OneDrive is particularly well-known for being easy-to-use and reliable. So, if you don't need any fancy features, consider this option.
3. Zoho Docs
You might be familiar with Zoho as an email host or CRM provider. Did you know that Zoho also offers a cloud storage and file management solution?

The free Zoho Docs plan comes with 5 GB of storage per user and can be used on up to five computers. The software supports a range of file types, including documents, audio, video, spreadsheets, presentations and so on. It also comes with its own office suite that includes Zoho Writer, Sheet and Show.
4. Apple iCloud
You can sync as many devices as you like to iCloud and benefit from 5 GB of free storage. It's a sensible choice for Mac and iOS users as iCloud comes built-in with your devices. You can also access iCloud on any browser.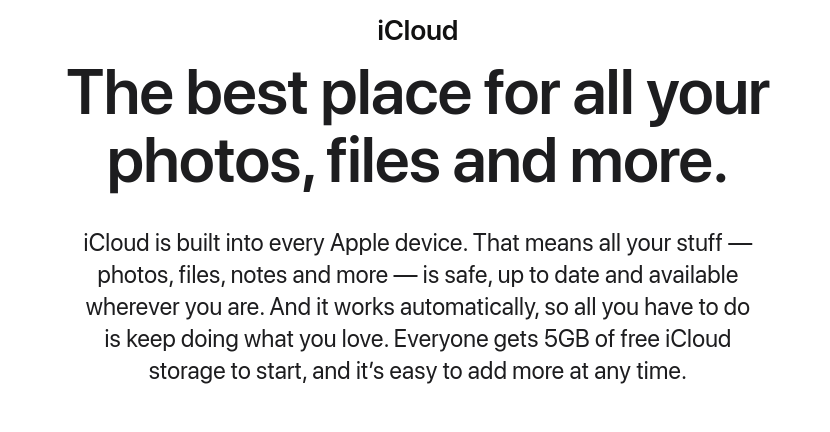 Use it to back up the data, files, music and photos on your iPhone, iPad and/or Mac. Furthermore, you can access your synced files from the cloud via the Files app. The service integrates with iWork, Apple's version of an office suite, which you can use to collaborate on files.
5. pCloud
pCloud is far from being a household name, but it's definitely an interesting file storage and sharing app that's worth considering. Its Basic version comes with 10 GB of free storage space and you can link up to five devices to your account.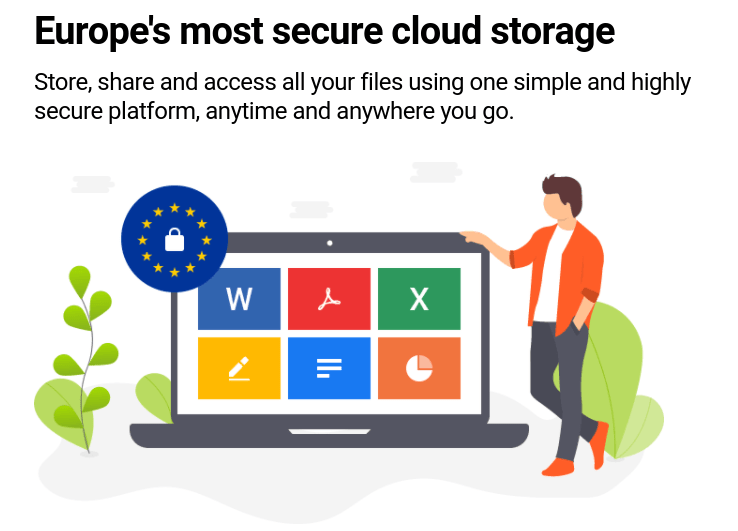 It supports the main file formats, i.e. documents, images and so on. Plus, pCloud is particularly useful for storing media files as you can stream video and audio directly on the platform.
6. Sync.com
Sync is another popular option for free users. You get 5 GB of free storage space included, and, like with Dropbox, you can earn yourself more storage space by making referrals. The number of devices you can connect to your Sync account is five.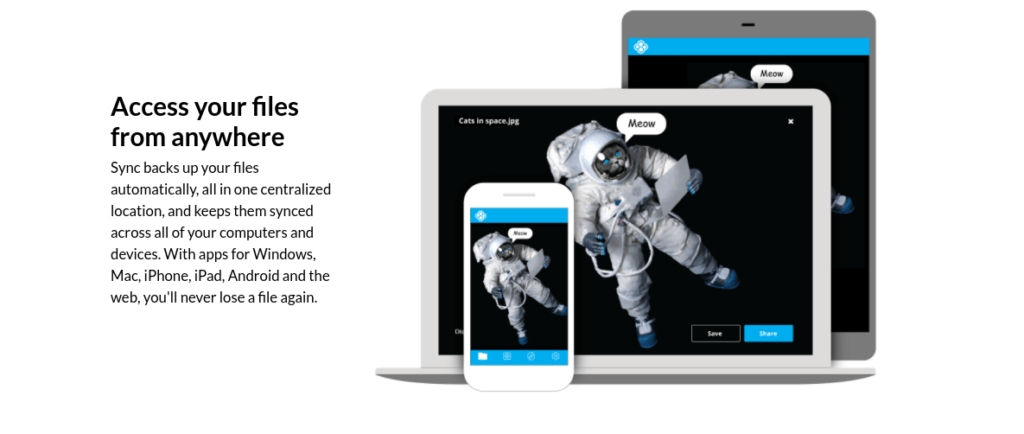 The service has apps for all of the major operating systems, including Windows, Mac, iOS and Android. And you can use it to back up, share and collaborate on a variety of file types.
Sync's free version doesn't skimp on security and even offers fast customer support, making it a strong choice for free users.
To sum up, the main players, Google Drive, OneDrive and iCloud let you connect as many devices as you want. Other options, Zoho Docs, pCloud and Sync.com allow you to link up to five devices with a free account.
Final Word
There are three main loopholes to the Dropbox device limit. And the great thing is, they're not as shady as you may have previously thought.
For instance, Dropbox allows users to create multiple accounts. So, there's really nothing stopping you from benefiting from the extra devices that come with creating a second account.
But, of course, these loopholes aren't perfect workarounds. If they don't work for you then you may wish to consider an alternative to Dropbox. Some of Dropbox's competitors let you connect an unlimited number of devices after all. Just be sure to weigh up the pros and cons of each service against Dropbox before you make your final decision.