The 5 Best Web Hosting Tools and How to Decide
Web hosting isn't something you want to spend a ton of time thinking about, but it's really important.
Finding the best web hosting tool for your situation won't take a long time, if you know what you are looking for. I've made a list of the 5 best web hosting tools out there today, as well as a step-by-step process for figuring out which fits the specific needs of your business.
Make an informed decision. Then get back to work, knowing your sites are safe, secure and operational.
Plans and Pricing
Shared Hosting: starting at $2.95/month
VPS Hosting: starts at $18.99/month
Optimized Hosting for WordPress: starts at $39.99/month
Cloud Hosting: starts at $6.95/month
Dedicated Hosting $79.99/month
Bluehost is one of the most popular web hosting services on the market today. With shared, cloud, dedicated, and VPS hosting options, you can get the services you need now, and stay with the same company as you grow.
I suspect that the reason for the popularity is the low entry-level pricing and ease-of-use, which make it very attractive to people who need reliable web hosting, but don't want to commit a ton of time and money to the endeavor.
As they grow, they can step smoothly into a more comprehensive web hosting solution that remains relatively inexpensive, though the renewal price is considerably higher than the promotional price.
Pros
Very affordable to get started
WordPress recommended
Cloudflare CDN pre-integrated
Cons
No free migrations
Lower tier plans don't include backup options
Uneven customer support
Bluehost is an excellent option if you are looking for an economic option for a big, high traffic website. You'll get good uptime, unmetered bandwidth, and fairly generous storage.
WordPress is a one-click install, and you have access to dozens of apps and integrations to provide your employees and customers with the tools they need. Beginners and advanced users will find that they need to build sites exactly the way they want.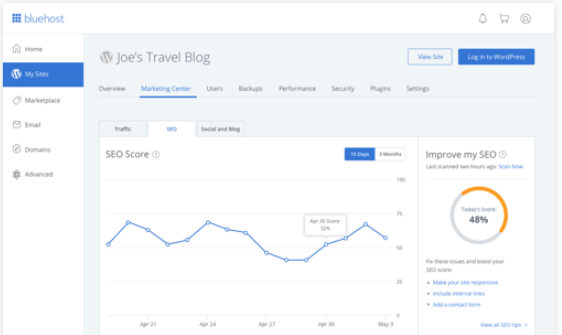 You can also choose to spend more on Bluehost, and they'll build your website, improve SEO and target customers with PPC services. If you choose to use Bluehost for optimized WordPress Hosting, do be aware that it is on the expensive side compared to other options on this list.
Site migrations are not free on Bluehost. You'll face a $150 fee for concierge migration service. There are also fairly constant upsells that will bother some users, and you may find that you have to pay extra to get services, like backup, that come standard with other plans.
In my view, this is the "price" you pay for getting one of the best web hosting experiences for a few dollars each month.
Plans and Pricing
Shared Hosting: starting at $2.99/month
WordPress Hosting: starting at $2.99/month
Reseller Hosting: starting at $13.19/month
VPS Hosting: starting at $5/month
Dedicated Server: starting at $99.59/month
If you have a need for server speed, A2 Hosting is probably your best website hosting option. Like many options, A2's prices jump after the promotional period, though it's not as steep as some. And even at the increased rate, their solutions remain a good value. Why?
Even the most basic shared hosting plans through A2 Hosting are full-bodied by comparison to some of their competitors.
Every plan comes with unlimited email addresses, perpetual security, website staging, and exclusive WordPress hosting features. The UI is clean, easy to use, and if you run into trouble, their customer support has tons of positive reviews.

The lowest tier shared hosting plan does not come with free automatic backups or unlimited storage (100 GB). You'll also have to purchase Turbo Boost ($9.99/month) or higher in order to benefit from the Turbo Servers that deliver 20X faster page loads.
They also offer a reseller hosting plan, which is good if your clients need web hosting, or if you require many IP addresses and SSL certificates.
Pros
Fast page load
A2 optimized plugins for WordPress, Drupal, Magento, PrestaShop, Joomla, and OpenCart
Excellent security with all plans
Cons
Uptime is good but not great compared to leading competitors
High customizability can make initial set up challenging to new users
Limit of 35 Simultaneous HTTP connections to server
Think of A2 Hosting as a medium-price option that may have the exact tools you need. There's a lot that's included free that you might have to pay for with other services. At higher tiers of the shared plans, and with VPS or dedicated server plans, you'll get server-side caching options and the Turbo Servers that will keep page loads blisteringly fast.
This can be incredibly important, as conversion rate is influenced by page load time: the slower the page load, the more people are likely to drift away from your site. Every second counts, and if your users are counting to 3, they are gone. In this aspect, A2 Hosting has a track record of delivering some of the fastest speeds on the market.
One thing to consider, if you are envisioning a massive website or project, is that the unlimited storage that comes with shared hosting plans is capped at 600,000 files, and limited to 35 concurrent HTTP connections to the server.
Plans and Pricing
Shared Hosting: starting at $6.99/month
Managed WordPress Hosting: starts at $6.99/month
Reseller Hosting: starts at $9.99/month
Cloud Hosting: starts at $80.00/month
Linux Hosting: starting at $6.99/month
Enterprise Hosting: contact sales
More than 2,000,000 domains use SiteGround because it is a dependable tool that allows your business to grow in any direction. In addition to top shared web hosting services for startups, SiteGround has cloud and enterprise hosting options available for companies of any size.
SiteGround's plans tend to be more expensive than their competitors, but you get what you pay for: industry-leading security, excellent customer support, fast speeds, and reliable uptime.
You'll also have a range of features baked in that you might have to pay extra for with other hosts, such as unlimited email addresses, WordPress staging, automated migration, and collaboration tools to work with your clients.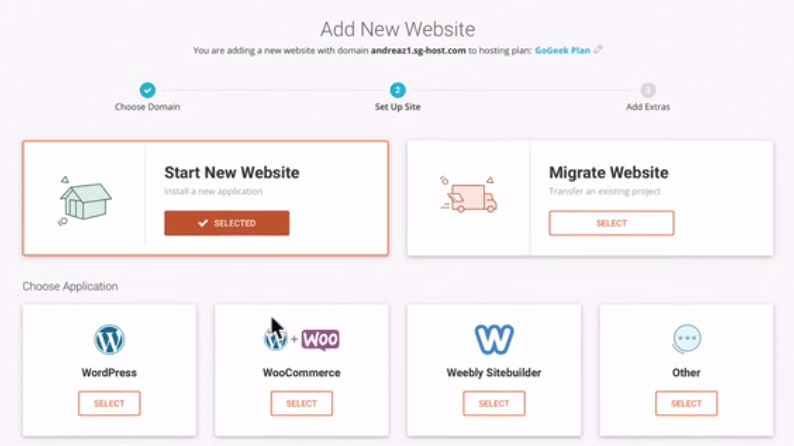 Their enterprise plans are completely customized as opposed to ready-made. They will build out the whole infrastructure according to your specific requests, and you get a dedicated account manager with SiteGround who knows the ins and outs of your hosting situation.
They also have an option for clients who need Linux servers to run their apps. Linux hosting pricing through site ground is comparable to their other shared hosting plans.
Pros
Extremely secure
Great speed and uptime
Feature-rich
Cons
Relatively expensive
Limited email sends/hour
No free domain
The biggest knock against SiteGround is the cost, which only climbs higher once the promotional pricing runs out. It's certainly something to consider, and might seem like a reason for web hosting beginners to choose something less expensive. Are you really going to take advantage of everything you are paying for?
My answer is yes, especially for those who don't have a ton of experience. SiteGround offers a free transfer of your site to their servers, and a setup wizard that is super-friendly to beginners. Combined that with top-notch customer service and support, and you have a package deal that's well worth the price.
For more advanced users, SiteGround has what you need to build out a completely unique website experience for your customers, as well as integrations with ecommerce and CMS platforms. They also have some of the most affordable reseller hosting plans and collaborative tools, which may be a good option for agencies and others who need to ship sites to clients.
HostGator
Plans and Pricing
Shared Hosting: starting at $2.75/month
WordPress Hosting: starts at $5.95/month
VPS Hosting: starts at $19.95/month
Cloud Hosting: starts at $4.95/month
Dedicated Server Hosting: starting at $89.98/month
Reseller Hosting: starts at $19.95/month
HostGator is owned by Endurance International Group, the same company that owns Bluehost, so there are a lot of similarities in the service. There are some differences, though, especially when it comes to the entry-level plans, and depending on what you are looking for, HostGator may be a perfect solution.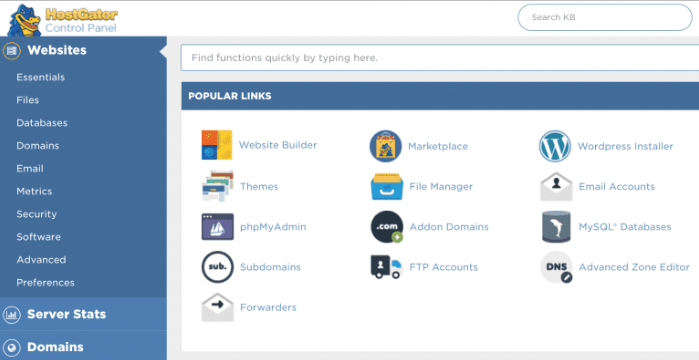 Every HostGator plan comes with unlimited storage, databases, and unmetered bandwidth. In this regard, the one ceiling you're likely to run into with HostGator is the number of inodes (files or folders) you can have. With HostGator, it's capped at 250,000, which is 50,000 more than Bluehost, but less than half of what A2 Hosting allows.
That said, there's no limit on the amount of traffic, and you get unlimited email accounts, unlike Bluehost, which gives you 5 with its basic plan and a paltry 100 MB storage.
Pros
Very affordable introductory pricing
Minimal cost increase to move up tiers
Free migration options
Cons
No free domain
Questionable customer support
Limited backup options
HostGator is an excellent option if you are looking for an entry-level hosting plan that doesn't have a lot of limits. It's also one of the more affordable options that throws in migration for free — Bluehost users are looking at a $150 charge, which is more than 3 years of shared web hosting at HostGator's mid-tier plan.
To make sure these savings are real, you need to make sure you budget the price of all the add-ons you think you'll need. SiteLock is going to be $20/year, and any substantive way to backup your data is going to cost you as well.
DreamHost
Plans and Pricing
Shared Website Hosting: starts at $2.95/month
VPS Hosting: starts at $10/month
Managed WordPress Hosting: Starts at $19.95/month
Dedicated Server Hosting: starts at $149/month
Cloud Hosting: starts at $4.50/month
You'll find DreamHost among the best web hosting providers each year. They offer an intuitive platform, no matter which of their many options you choose.
Whether you are looking for a dedicated server or email-only plans, it's easy to get up and running on DreamHost. You get SSD storage, a free SSL certificate, free domain (with annual contract), and WordPress comes pre-installed.
If you have an established online presence with loads of WordPress content already, DreamHost will help you migrate everything for free.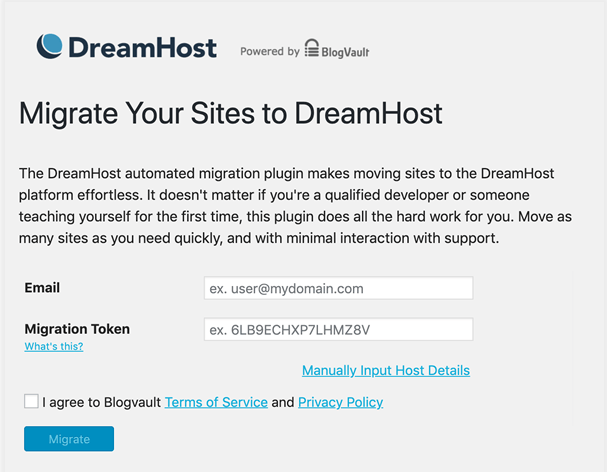 If your site is built on another platform, there's a one time $99 fee that they will refund if they can't make it work. Wix, Weebly, Squarespace, and Windows ASP websites cannot be migrated to DreamHost.
Pros
Custom control panel to manage websites
Recommended by WordPress
No price-spike upon renewal
Cons
No email with Starter shared plan
Must sign longer contracts for lower pricing
Some sites cannot be migrated to DreamHost
With a wide range of reasonably priced plans, DreamHost is a competitive option for anyone looking for a reliable web hosting solution.
The Quick-Start Wizard and more than 200 Starter Sites will be really useful for first-timers. You can use the WP Site Builder to drag and drop your way to a beautiful, functional site, with a solid foundation for future growth.
For more experienced users, the Design Blocks and Real-Time SEO Suggester will help you deliver a unique experience for customers that's easier to find online.
This is an employee-owned company that provides open-source solutions whenever possible. They have a stunning 97-day trial period, and they don't jack up the price when your initial contract ends.
How to Pick Your Web Hosting Service
There's a ton of different types of web hosting tool out there, and understanding their backend operation and differences is a career unto itself.
Luckily, these differences result in making each service best for a particular type of customer. You know what type of services will help you, and that's what you will use to decide which tool is the optimal fit.
All of these options are secure, and reliable, so you are going to have to get more specific about what you are looking for in order to come to a decision about what's best.
Step 1 – Decide the type of web hosting you need
What are you trying to host, or what would you like hosted better? As you consider the different options available, write out everything that you want out of your web hosting tool.
Questions you should be asking include:
How many websites do we need?
How many visitors do we expect each month?
How many different emails do we need? Do we need to send blasts?
How much storage is required?
How much control do we want/need over the servers?
Answering these questions, even with rough estimates, should help you figure out the type of web hosting service you are looking for. There are 6 main types available:
Shared hosting: your website is hosted on a server with other websites that share resources. This keeps costs low, but doesn't deliver the best experience, especially for larger companies. Shared hosting is usually fine for small sites, but problems can arise if you experience too much traffic (just how much traffic depends on your provider, and they will offer guidelines to help you choose).
VPS hosting: your website is hosted on a virtual private server (VPS), and although you still share the server with other websites, you have dedicated resources. A VPS has better speeds and uptime, more configurability, and offers companies a reliable, cost-effective option compared to dedicated hosting.
Dedicated hosting: your website is hosted on its own server. This means traffic on other sites will not impact your sites performance, and you have complete control over the settings. It's an expensive option, but if you are getting more than 100,000 monthly visits or more, it's probably worth the financial and technical investment required.
Cloud hosting: your website is hosted on multiple remote servers. If there is a problem with one server, the others will provide support and the website will continue to function. You can also scale resources as you need them, which you can't do with other web hosting plans, adjusting what you pay to accommodate spikes or drops in traffic.
WordPress hosting: your website hosting experience is optimized for WordPress. Typically, this means that WordPress is a one-click installation or comes pre-installed, and you will get additional security, caching, and staging tools to help you safely manage your content.
Reseller hosting: you can host websites for your clients. This is mostly of use to agencies or developers who generate recurring income by hosting the websites they design.
Here's a breakdown of which types of hostings services are offered through each provider on our list of best web hosting: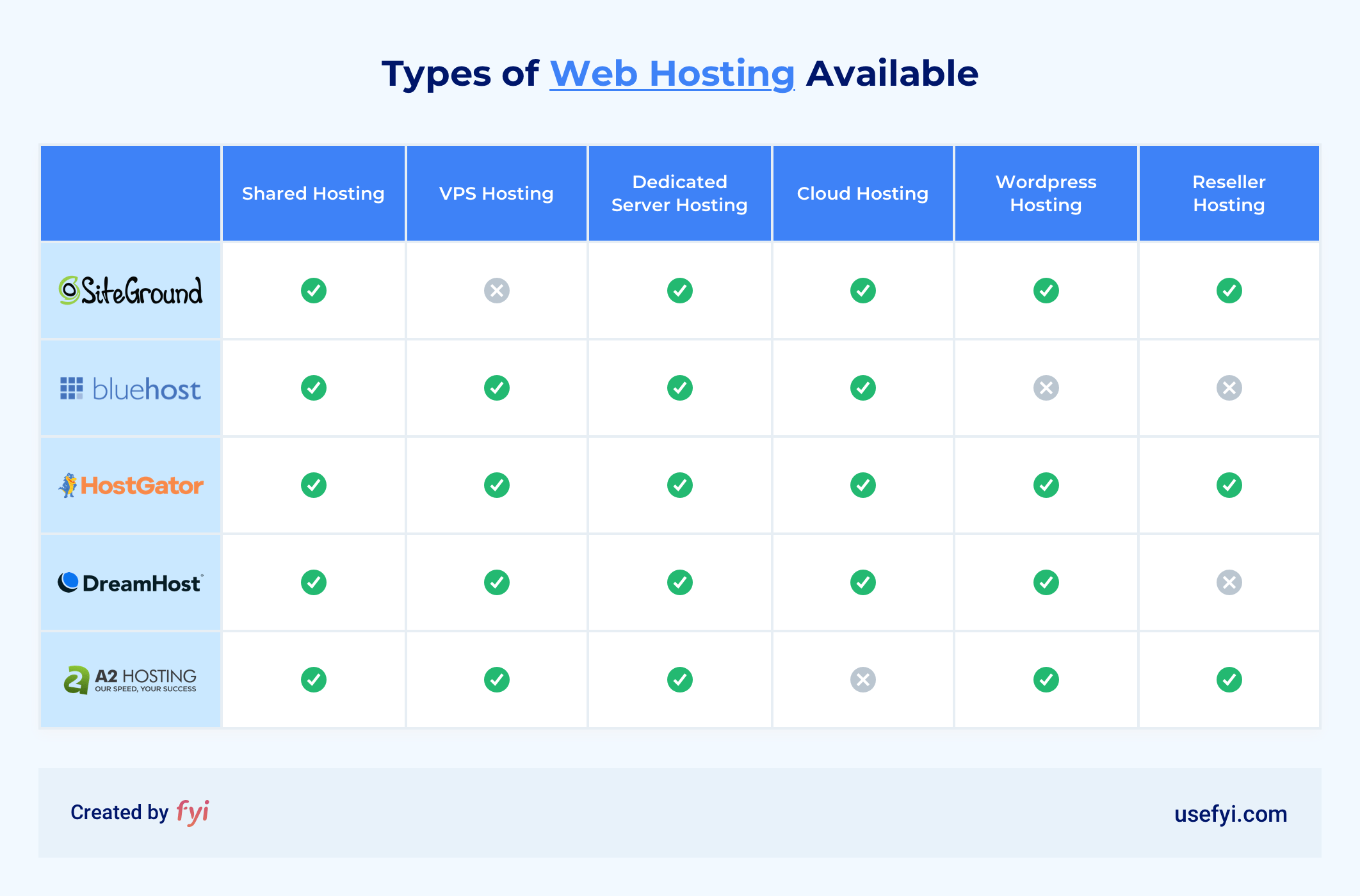 Step 2 – Assess the best contenders
Once you have settled on the type of web hosting you need, it's time to winnow down the list by taking a closer look at the difference between specific options.
Each provider offers a range of plans for each type of web hosting service they offer. Below are the different tiers of shared hosting plans from SiteGround: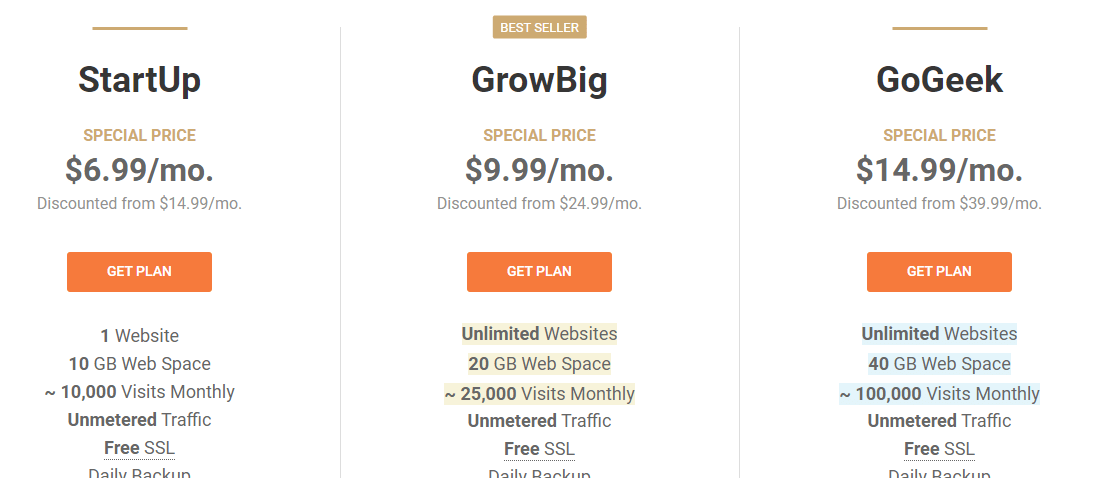 It's no small effort to check each plan against your list with the complete set of services offered at each tier, but it's crucial. Here's a sliver of what comes with SiteGround, along with the mouseover text that provides basic explanation: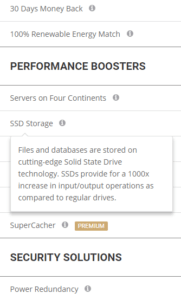 The truth is that there is a ton of variability among web hosting providers, and they all come with a mix of features and functions. This works in your favor so long as you put in the time to figure out how each product will meet your needs.
If you don't shop around, chances are you won't even know what you are missing. Security and backup are two of the most important aspects in this regard. You'll find that some providers want you to pay extra for features that come standard with other options.
The better you can assess your needs, the more productive this research will be. SiteGround, for example, includes email with all of its shared hosting plans, but even its top-tier offering is limited to 800 email sends per hour. For some people that's no big deal, but it's not something a marketing company wants to discover after inking a contract.
Step 3 – Calculate the cost of long-term service
Once you have narrowed the list down to a few options you think will work, it's time to touch base with sales and get a firm figure for the estimated cost of your web hosting service.
This is important with any product, but 1-3 year contracts are the norm in hosting, and migrating is a pain in the best of circumstances. If you get blindsided by costs you should have known about, it can be a long and tangled recovery.
As a result of the first two steps, you should be able to work out a fairly detailed account of the services you need. Give your sales contact as much information as possible, and budget in room for growth.
If you are making the jump to a VPS or a dedicated server, there are backend IT and development costs you need to factor in. If this includes new hires, make sure that fits into the calendar of your prospective rollout. In the end, the added cost of a managed VPS may be less than going with an unmanaged plan that strains or exceeds your capacity.
Renewal pricing tends to be considerably more expensive than what you pay for initially. This is where it makes sense to sign a longer contract to extend the promotional period as long as possible.
Though you will likely have to pay the full amount up front, this can represent a significant savings, and you are always going to need a web host.
Step 4 – Choose with confidence
There is no such thing as perfect web hosting. As long as you have made a careful choice based on your company's specific situation, the biggest factor in terms of success will be how you use the tool.
One of the major considerations in selecting the best web hosting tools was support and customer service. Every option on this list has been vetted by thousands of positive reviews from people who encountered problems and received the help they needed quickly.