The 5 Best VPN Tools and How to Decide
VPN or 'virtual private network' is a software that helps you become more anonymous online and protect your online privacy. It encrypts all of your internet traffic and allows you to fool your laptop, computer, or mobile device into thinking it's in another location. VPN networks are used to keep you secure online, but can also help you get past blocked websites, access streaming services, download torrents faster, and much more.
There are hundreds of VPNs on the market, which can be overwhelming to the first time buyer to the experienced one. So the question is, "What are the best VPN tools, and how do you decide?". Check out this list below of the five best VPNs right now:
This article will go into depth on why these 5 VPNs are the best out on the market right now, and how to make your decision when purchasing a VPN of your own. If you are interested in knowing which VPN is best and how to decide, keep reading.
NordVPN – The most popular VPN on the market.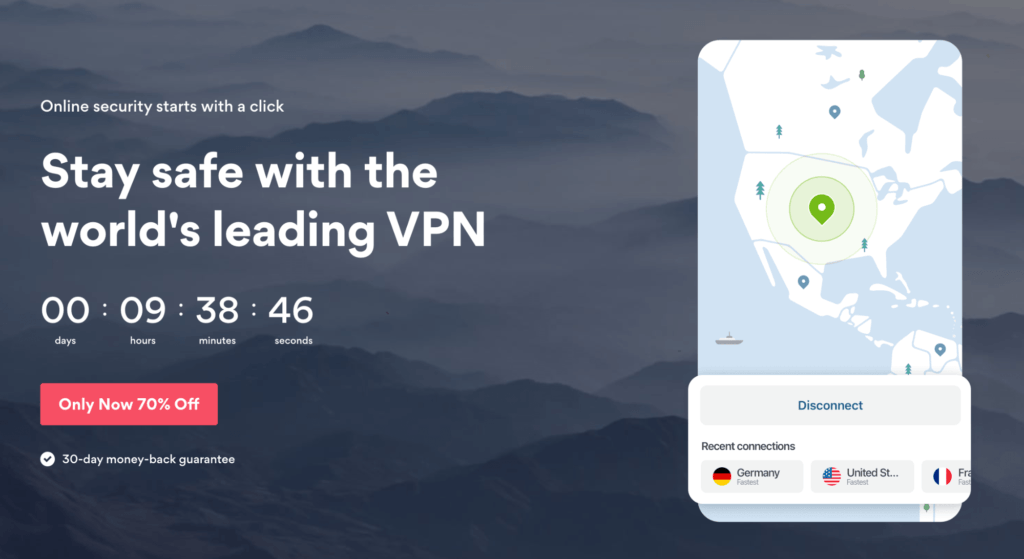 NordVPN is well known for its all-around value and performance at a price very few other networks can beat. It's secure, fast, and effortless to use, which can be enticing for first time VPN buyers.
They give you a wide choice of over 5000 servers across 60 countries, which allows streaming content a breeze. The large number of servers that they provide is essential for torrenting and locating the fastest performing server nearby. One of the biggest reasons users purchase NordVPN is its speed; it is one of the fastest you will find on the market.
In short, NordVPN is about the highest quality and reliable network you will find. It does everything to an excellent standard, and while its competitors might offer better performance in some areas, If you want consistency and reliability, NordVPN will get the job done.
What platforms does NordVPN have apps for?
Mac, iOS, Android TV apps, Windows, Android, and Linux. You will also receive a tutorial on how to set up the service on your devices.
How many devices can you connect to NordVPN?
NordVPN supports up to six devices.
Plans and pricing
NordVPN offers a simple pricing structure with four plans. You can find them here.
You can choose to pay $11.95 a month with the monthly plan. If you want to pay for a year upfront, you will see a discount cost of $6.99 a month. The two-year plan is priced at $3.49 a month, and lastly, their three-year plan is the same price at $3.49 for a limited time offer.
NordVPN is very affordable, you get an excellent value for what you pay, and it will not run you as much as some of the other expensive VPN networks. If you want to give the service a try before you commit, they provide a 30-day money-back guarantee.
Quick hack: NordVPN gives great discounts with its long term plans. If you choose to commit, it can provide up to a 70% discount off the price.
NordVPN Pros
Easy account setup. This may be the biggest headache when purchasing a VPN. Luckily, NordVPN does a great job of making this step easy for you; all that's required from you is a valid email address; they will take care of the rest.
NordVPN provides large server selection. Nord VPN is located on every continent. They are currently sitting at a total of 5740 servers—this amount of servers available guarantees consistent speed and reliable connections no matter your location. NordVPN is also covered in Europe, which is a huge plus.
User-friendly interface. NordVPn offers a clean, easy to use user interface, which makes first-time buyer's lives less complicated. One negative thing about the simple design it fails to incorporate advanced features and customizations as other VPN networks offer.
NordVPN offers 24/7 customer support. Their support team can be contacted by an online ticket system, email, or live chat. When you choose to live chat, you can expect a quicker response time than the other two options.
NordVPN Cons
Torrenting is not supported on all servers. If you are a big torrenting fan, you may be let down due to the limited servers you can connect to. As there are many positive reviews on NordVPN torrents speed, there are some negative reviews that their speed is not as good as expected.
NordVPN has been hacked. In 2019, NordVPN was hacked by an attacker. While no personal information was leaked, this could make future buyers feel uneasy when their main job is to keep their customer's data secure.
Speed is slow in Malaysia. More than a few customers claim that their speed decreases tremendously in this location.
NordVPN is a well balanced all around VPN network. With loads of server access, this network is great for the first time buyer and the more experienced. It has been ranked top 20 VPN networks for its reliability and friendly service.
ExpressVPN – The best all-around VPN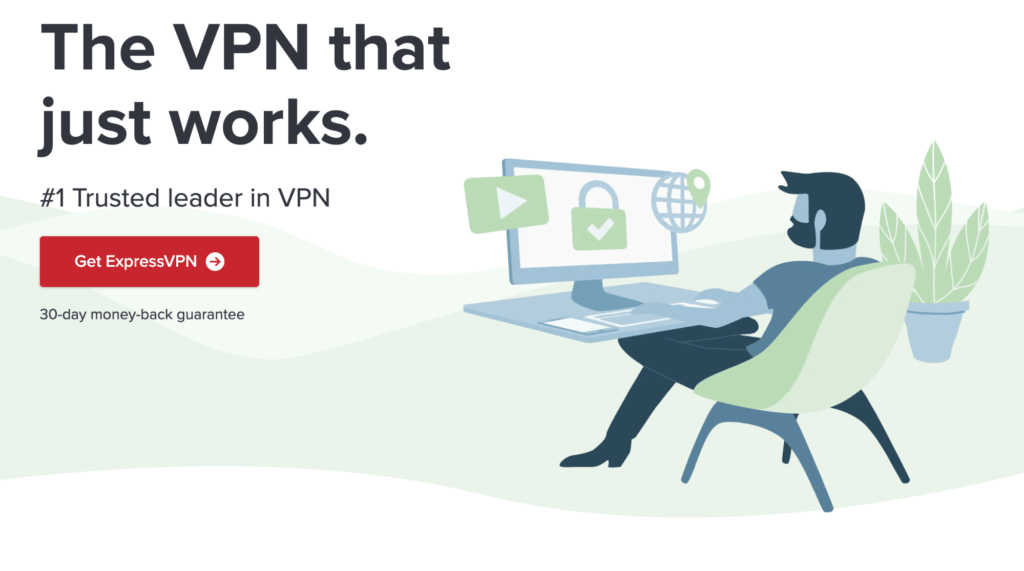 ExpressVPN is considered a jack of all trades. The network can unlock a bunch of region-locked content, bypass China's firewall, and quickly download files. In short, its fast, safe, and reliable. It is known to compare well with NordVPN.
ExpressVPN offers more than 3,000 servers in 160 locations and offers a wide variety of functionality when it comes to being supported by different devices. ExpressVPN may have the broadest platform in regards to support against its competition. No matter the device, you should be up and running in no time with their easy to use network.
Those who love their streaming will have no problem getting past a list of locked streaming sites, including Netflix, Hulu, Youtube, Amazon Prime, and more.
If you are looking for a service with high speed, smooth functionality, and top-notch features, ExpressVPN will be a great fit.
What platforms does ExpressVPN have apps for?
ExpressVPN leads the competition when it comes to making apps for different devices.
iOS, Windows, macOS, Android, Android TV & Nvidia Shield, Linux, and Amazon Fire TV. The good thing is that their app design is consistent and easy to use on all platforms.
How many devices can you connect to ExpressVPN?
ExpressVPN supports a maximum of 5 devices. They recently made this change from three to five.
Plans and pricing
Compared to NordVPN and other competitors, ExpressVPN is a bit more pricer. The one-month plan will cost $12.95, the six-month plan is $9.99, and lastly, their 12-month plan is $6.67.
If you are looking for a deal that will give you three free months of service and at a discount price, the 12 month plan will be your best choice.
ExpressVPn positions themselves as a premium company, so their prices are a bit more than other VPNs, but standing as the best all-around network you will find, their prices could be worth it.
If you are not happy with their service, there is a 30-day money-back guarantee.
ExpressVPN Pros
Wide Range of platforms. As listed above, ExpressVPN works on a wide range of platforms. The service can be used on up to five devices simultaneously. While connecting to all devices, you still receive unlimited speed, server switches, and bandwidth.
1,000 servers in 145 locations in counting. Since ExpressVPN is stationed in the British Virgin Islands, the offshore location protects the company from law enforcement agencies and gives you extra protection and security for your data.
Intuitive user interface. ExpressVPN has made recent changes to its app to make it a smooth flowing experience. After you are done signing up and the downloading process, you are brought to the main app of the page, which is just a big green button that states "ON."
Match this easy useable app with their stellar performance and security, and they are a top choice for all users.
ExpressVPN Cons
It has limited settings and customizations. ExpressVPN has taken the route of simplicity, which is excellent for first-time users but can be the ultimate inconvenience to the advanced users. If you are trying to balance speed and security with the perfect configuration, Express VPN may not be the best option for you.
Customer Support. Like NordVPn, you can get in touch with a representative via live chat or email; phone support is not an option. Another thing that is a concern to some is being located in the British Virgin Islands. It's great for privacy but mysterious.
If you are looking for a trustworthy, high performing VPN that is functional on many devices and gives you simplicity, you should sign up with ExpressVPN.
SurfShark – Well rounded, and unlimited simultaneous connections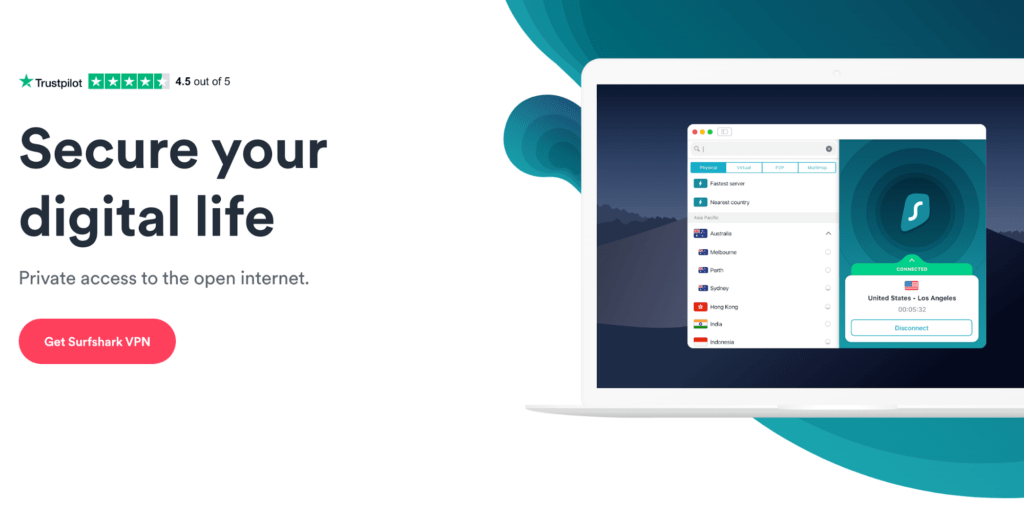 Surfshark is the cheapest premium option available. It can do anything from torrenting, streaming, and browsing. It is one of the best VPNs for streaming if you need your streaming sites. Their high-speed servers allow you to stream in great quality and highs definition even if you are connected to an international server.
While their top highlight may be streaming, they are a secure and reliable choice for torrenting. Their servers allow P2P sharing, and they are optimized for fast torrenting.
Like ExpressVPN, Surfshark is based in the British Virgin Islands. They provide the same stress-free setup for their users. The interface is clean, and you can connect quickly and find the appropriate locations needed. It is a great VPN for starters and those who want unlimited devices and services.
What platforms does SurfShark have apps for?
SurfShark has made its services available for many devices to use it with almost any device. You can also install it on your gaming devices and smart devices. SurfShark will work on Windows, Mac, Android, iOS, and Linux.
How many devices can you connect to SurfShark?
The thing that separates Surfshark from the rest is that it allows you to connect as many devices as you would like with one subscription.
Plans and pricing
SurfShark offers up to three plans. One month plan at $11.95, 12-month plan at $5.99 a month, and a 24-month plan, which is an 83% discount at $1.99 a month.
They offer a 30-day money-back guarantee on all plans. Be mindful that before they issue a full refund, they will try to work with you to solve the problem or your concerns.
While it may seem like their prices are a bit high, remember that they allow you to connect an unlimited amount of devices on a single subscription.
SurfShark Pros
One subscription and unlimited connectivity. The best thing about SurfShark VPN is that your one subscription covers an unlimited amount of devices and services. If you desire to use your VPN on your laptop, gaming service, mobile phone, tablet, and a streaming service, this can all be done.
Safe and private connection. Surfshark offers secure encryption for the data being transmitted through the VPN tunnel. While other VPNs offer logs, SurfShark offers a no-log service, which means your internet activity will be anonymous. They also offer a kill switch, which you can use should there be any issues with the VPN connection or concerns.
Multi-hop connections are available. Users connecting to the SurfShark network have the option of routing through two VPN servers consecutively. Along with that, the network covers over 60 countries with a network of over 1,000 servers.
SurfShark Cons
They have Limited P2P servers. SurfShark limits P2P and torrenting to locations such as; Canada, Italy, Japa, UK, and the US. The P2P server speed has been said to be slower than usual in these locations.
High Priced. As SurfShark is priced higher than its competitors like NordVPN and ExpressVPN, they offer unlimited connectivity on one subscription. If this is not desired, you could find a cheaper VPN network that will suit you better.
SurfShark is a relatively new VPN, and it's done an excellent job standing amongst the competition in this industry. It offers speed, the right amount of locations, and the unlimited connectivity, which sets them apart. With all of these features, SurfShark could be a preferred VPN provider.
CyberGhost – A Powerful and safe VPN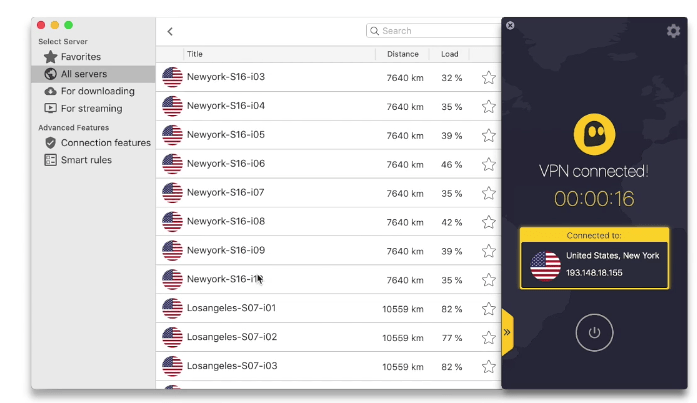 CyberGhost is a powerful VPN service that is packed with features and remains user-friendly. They are a Romania-based provider with zero logging, secure encryption, and a reliable size network of 6,100 servers in 90 countries.
CyberGhost allows a one-click setup for their app. Unlike others, its functional for basic and advanced settings. You can set up smart rules and customize your connection features.
While CyberGhost may not be as fast as its competitors, they offer excellent speed and streaming services that put them in the middle of the pack between ExpressVPN and NordVPN.
What platforms does CyberGhost have apps for?
CyberGhost works very well with; Netflix, Amazon Prime, Crunchyroll, and others. The network is available on Windows, Mac, Android, iOS, and Linux.
How many devices can you connect to CyberGhost?
You can connect up to seven devices at the same time with one subscription. CyberGhost network allows this to be done with ease on all platforms and devices by linking your email address.
Plans and pricing
CyberGhost gives you four billing plans. One month at $12.99, one year at $5.99, two years at $3.69, and their best value offer three years at $2.75.
CyberGhost is an affordable provider. The best values will come when you choose the year plans. They also offer a 45-day money-back guarantee.
CyberGhost Pros
Server range and locations. While CyberGhost is based in Romania, they are remaining to have a global outlook on their resources and adding places to their network. They are currently in Northern Europe and North America. They allow you to select exact servers if you want additional information on each, like whether it supports streaming or P2P.
Excellent user interface and features. CyberGhost offers a clean layout and provides easy navigation. They also require you to select why you're using the VPN after logging in. They provide five options.
Their website provides transparency. CyberGhost gives you a real-time look at the number of servers they have online, location, and total bandwidth. Their features and services are plainly stated on their website to provide full transparency on what potential new users will receive.
CyberGhost Cons
Jurisdiction and Anonymity. While CyberGhost is based in Romania and out of the eyes of Europe's Jurisdiction, some users are concerned about why the owners sold the company to a digital advertising firm back in 2017. The big question is, what would a digital advertising firm do with a VPN service provider that it needs to make use of session recording scripts for?
Not the best network for gaming.CyberGhost is a decent choice for gaming if you select a server close to you. If not, you will notice a lack of speed with minor lags.
CyberGhost is a simple VPN that can get the job done for you. While it's not the lowest price, they give you a good value for what you pay. It's easy to use, which could be a drawing factor for less advanced users.
IPVanish – "The world's best VPN service."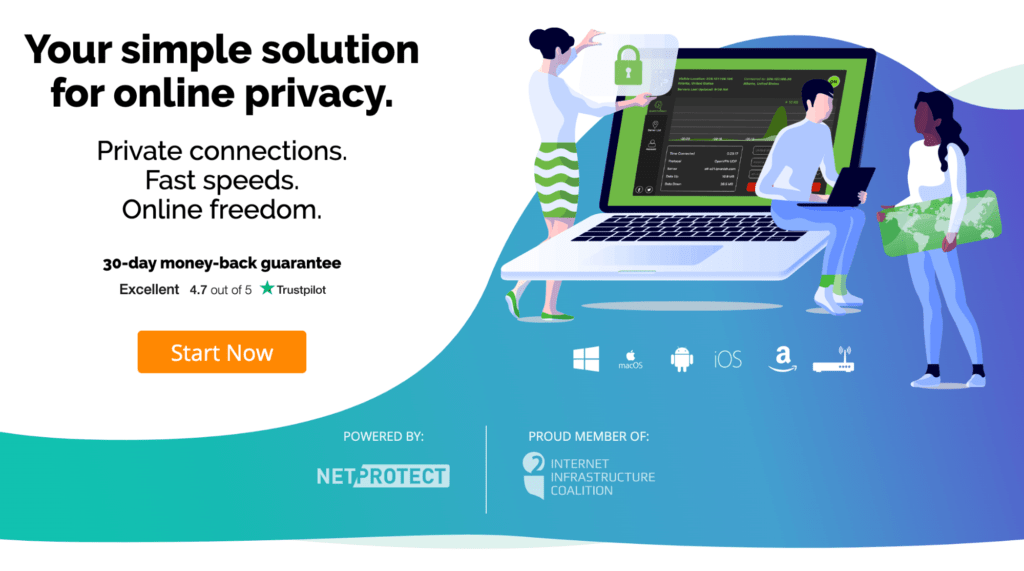 IPVanish provides dependable speed and configurations with interesting features. Some of the apps have been known to give a few headaches, but if you are looking for power and performance, IPVanish has them both.
IPVanish is a US-based provider that has 1,300 servers and counting across 75 different countries. The VPN services are compatible with nearly every device and are known to be very user-friendly.
They claim to be "the world's best VPN service," while some of their users believe this, and others will prefer the top 4 options listed above. Nonetheless, IPVanish gets the job done on all fronts for power, speed, and security.
What platforms does IPVanish have apps for?
Windows, Mac, iOS, Android, Amazon, Linux, and Chromebook.
How many devices can you connect to IPVanish?
IPVanish allows you to connect up to 10 simultaneous connections per account, which gives them an edge over some of their competition.
Plans and pricing
IPVanish offers three package plans. One month at $10.00, three months at $8.99, and one year at $6.49 a month.
They offer a comprehensive simple pricing system. Not as expensive as their competitors but also not as affordable as some. You receive good value for what they charge.
IPVanish Pros
No logs policy. This policy provides trust that your data won't be handed to someone. This is a game-changer for some buyers.
IPVanish's Kill switch. Most VPNs offer a kill switch designed to terminate your connection to the internet if the connection to the VPN server is lost for any reason. Once you load your IPVanish client, you cannot surf the net until you are connected to a server of theirs.
IPVanish Cons
Slow customer service. IPVanish is said to have unreliable customer service. Unlike their competitors, they do not have a live chat option, which proposes the question of do they have 24/7 live support?
Failed third-party reviews. According to the Better Business Bureau website, IPVanish has received more than 17 customer complaints, and they have been unable to resolve or respond to at least four. There are many positive experiences with IPVanish, but there is also a good amount of negative ones.
IPVanish provides a reliable service with quality speed, power, and decent pricing. Though their customer service may cause problems in the future, you may be able to see past that and see the quality of their services.
How to Pick Your VPN Network
Now that we have given you a few choices, you need to know how to choose your VPN network. It's essential to understand the purpose of your purchase and how you want it to serve you. See below for a quick guide on how to pick your VPN network.
Step 1 – What do you need the VPN for?
There are multiple VPN options. Are you looking for one for your entire household or one that connects solely to a router? These are a couple of the questions you want to ask yourself.
If you need to stream online, you will want a VPN with high speed, reliable connections, and unlimited bandwidth.
If you are a frequent traveler, you may want to look into a VPN that offers excellent security and has servers located worldwide.
When you decide that you need a VPN, you should write down questions, features, and needs that will help lead to choosing the right VPN. Make sure your priorities match what the VPN will offer you.
Step 2 – Check the compatibility of your devices
VPNs usually support a wide range of platforms like; Windows, Mac, Android, Linux, and iOS. But not all VPNs are available on all platforms, you will want to confirm this before purchasing.
Some people have windows and iOS, you will want to ensure that your VPN has a platform and app for both. Lastly, it's also a good idea to find out how many devices you can connect to at once. As the five VPN networks listed above, some have unlimited devices, others have anywhere from one to seven.
Step 3 – Ensure that your main locations are covered
This step should be a deciding factor for most buyers. Find out if the location you are currently living in or possibly moving to will have servers available or nearby. This will be essential if you plan on using a VPN effectively and correctly.
Step 4 – Choose a payment plan
With so many VPNs, prices differ depending on features and subscription length. Be sure to do a healthy amount of research on the VPN you are thinking about purchasing. Also, ensure that the VPN network includes a money back-guarantee. This will come in handy if you decide you chose the wrong product.
Step 5 – Choose a VPN with reliable customer service
VPNs go through changes and updates frequently. And you may come across a problem or two after purchasing and setting up. Look for a VPN that offers reliable 24/7 customer support. If you find one with live-chat that is gold, emails and ticket systems can take hours if not days to receive a response.