The 5 Best Resource Management Software and How to Decide
Resource management is a crucial part of completing projects successfully. But this subset of project management is fraught with challenges. For example, finding employees with the right skills, aligning the team's capacity and availability, and efficiently managing workload can be challenging.
You can use resource management software to help optimize resource planning. These tools come with robust features to help with various aspects such as planning, accountability, reducing costs, and resolving resource conflicts.
There are dozens of resource management software options to choose from. So, it is not always apparent which option is the best for your organization. To resolve this issue, I have broken down the five best resource management software for your consideration. Then, I'll take you step-by-step on how to choose the best tool for your organization.
1. Float
Companies, studios, and agencies are often dealing with multiple projects spread across different teams. As a result, managing resources can be cumbersome, if not downright frustrating. Enter Float, a resource planning and management software used by world-renowned companies like Hulu, Buzzfeed, and Vice.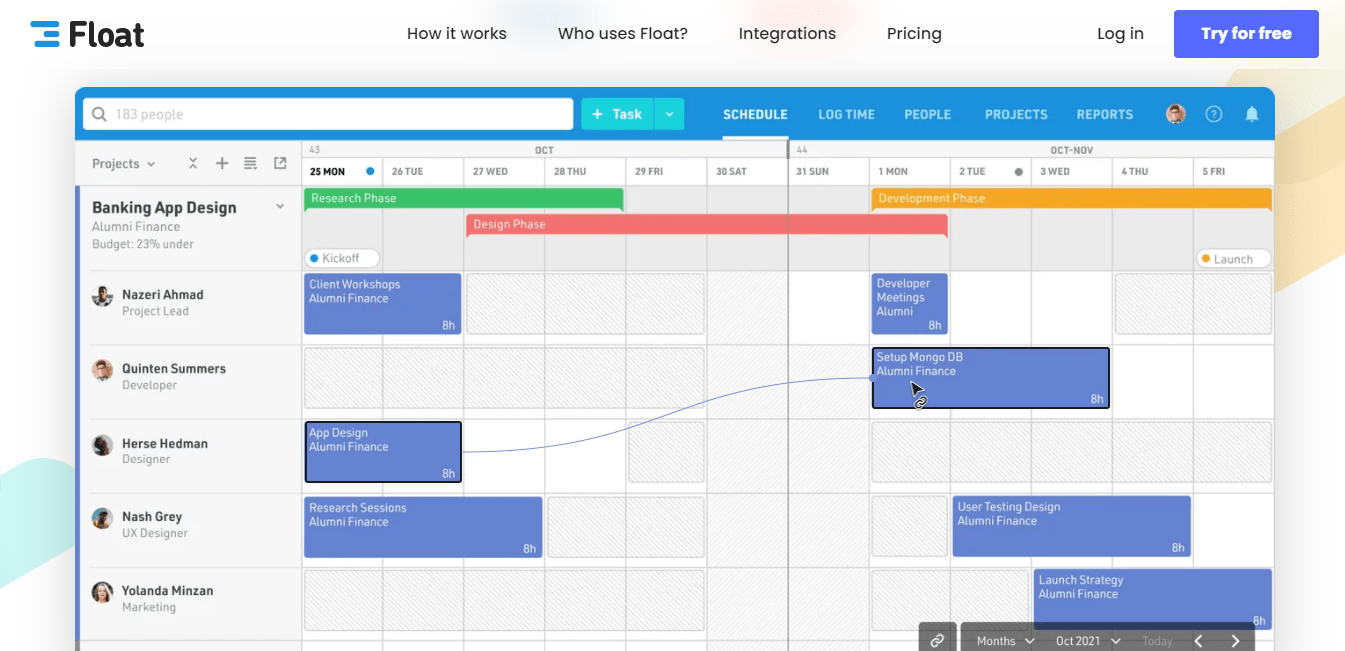 One of Float's strong suits is its ease of use. A drag-and-drop interface allows you to schedule tasks and assign teams in mere seconds. In addition, the smooth learning curve makes it easy to integrate into organizations using this type of software for the first time.
From a resource management perspective, Float packs quite a punch. The software's multi-project planning capability is a must-have for co-located and remote teams. Project managers can easily create new projects, allocate budgets, and set up milestones in just a few clicks.
You can also easily reassign activities as the project needs to change and evolve. Also, Float makes it possible to set up unassigned activities if you're interested in forecasting.
Its capacity management features are equally robust. You get a quick view of who is busy and who's not. You can also easily organize teams, complete with job titles, individual work hours, availability, and skills. Getting the perfect team member for a project cannot be easier.
The software also integrates with hundreds of management tools to make your job easier. For example, you can sync with your favorite calendar, project management, and accounting software. Also, team members can track their projects and update progress from their iOS and Android devices. Finally, team members can set their status, such as working from home, so the entire team is in the loop.
However, Float isn't perfect. It is commendable that the software comes with budgeting functionality. But the reporting is too basic for most use cases. The fact that you don't get visual reporting makes this feature even less desirable.
Additionally, it would be better if the admin had more control over permissions. For example, you cannot assign specific permissions to team leaders or department heads. Instead, you'd need to make them admin, which gives them full rights. This means they can view other projects and even create or edit fields.
Float Pricing
Float's pricing is straightforward and fair. You only pay for the people you schedule. The software also comes in two packages. First, you can go with the Resource Planning options, which only includes the resource planning features for $6 per person per month.
Alternatively, you can choose the Resource Planning + Time Tracking option for $10 per user per month.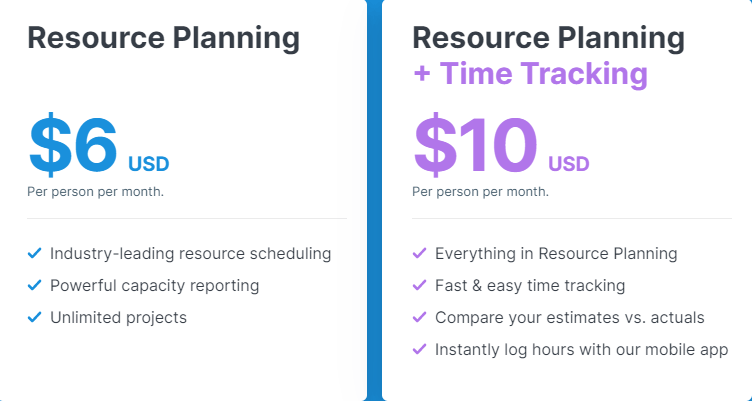 2. 10,000FT by Smartsheets
10,000ft by Smartsheets is an exceptional tool for visualizing, understanding, and communicating data across your workflow. This resource management software will help you answer difficult questions like whether you need to hire new people or can take on new projects.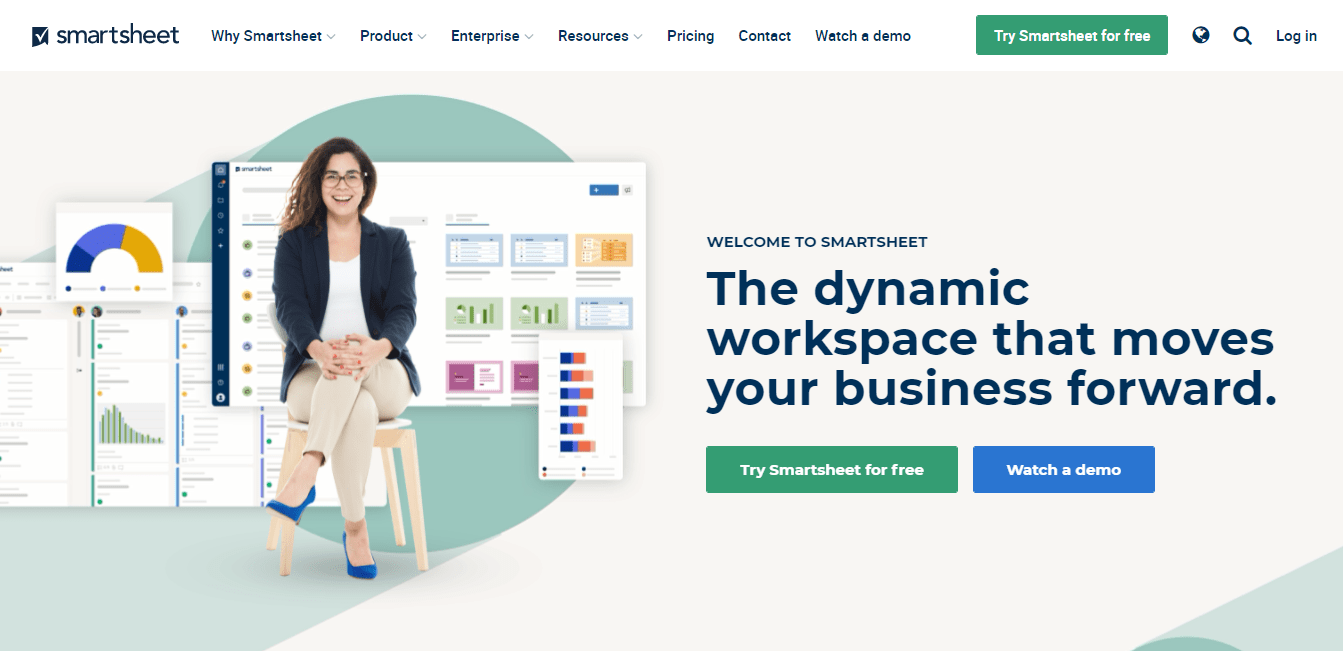 The software has a list of features spanning resource management, time tracking, and project planning. The dashboard offers a quick look at your projects, including assignments, phases, deliverables, forecasted over/under time, and project notes. You can also sort your projects by time, client, project owner, project risk, and priority level.
Once the project is underway, 10,000ft comes with convenient resource management features. For example, the color-coded People Schedule lets you see who's available and who's overbooked. You can also assign tasks based on criteria like skills, discipline, roles, or specific projects.
Additionally, you can update team members on changes in real-time. The scheduling dashboard allows you to make changes, which everyone can see immediately. The tool also supports high-level collaboration, which is crucial for successful projects. Team members can easily share tasks, notes, files, and presentations.
The reporting tool is also worth writing home about. You can easily create reports in just a few clicks. Then, you can quickly share the reports with stakeholders, departments, and team members. Plus, the reports update in real-time if anyone makes changes or updates the published reports.
Other noteworthy software features include:
Automate workflows like alerts and approval requests
Time tracking
Project budgeting
Integrations and premium add-ons
Data security
While 10,000ft is a robust resource management tool, it is not for everyone. If you prefer the visual elements of Kanban boards, you may need to look elsewhere. The software does offer Gantt Chart, Calendar, and Card views. But the software is still very much like a super-advanced spreadsheet tool.
However, if you're transitioning from Excel or Google Sheets, you will feel right at home with 10,00ft.
10,000ft Pricing
The software offers three pricing plans. These include:

On the plus side, the pricing is very transparent. You're only paying for the people who will be using the software. You also get most features with the individual plan if you only need the software for a one-person team.
However, 10,000ft can be expensive for small to medium-size businesses. For example, Float's most expensive plan is still cheaper than the 10,000ft Individual plan.
3. Forecast
Forecast is a full-feature project and resource management tool that unites your projects, resources, and finances in a single platform. If you're in the market for a single solution to run all project operations, it's hard to think of a better choice than Forecast.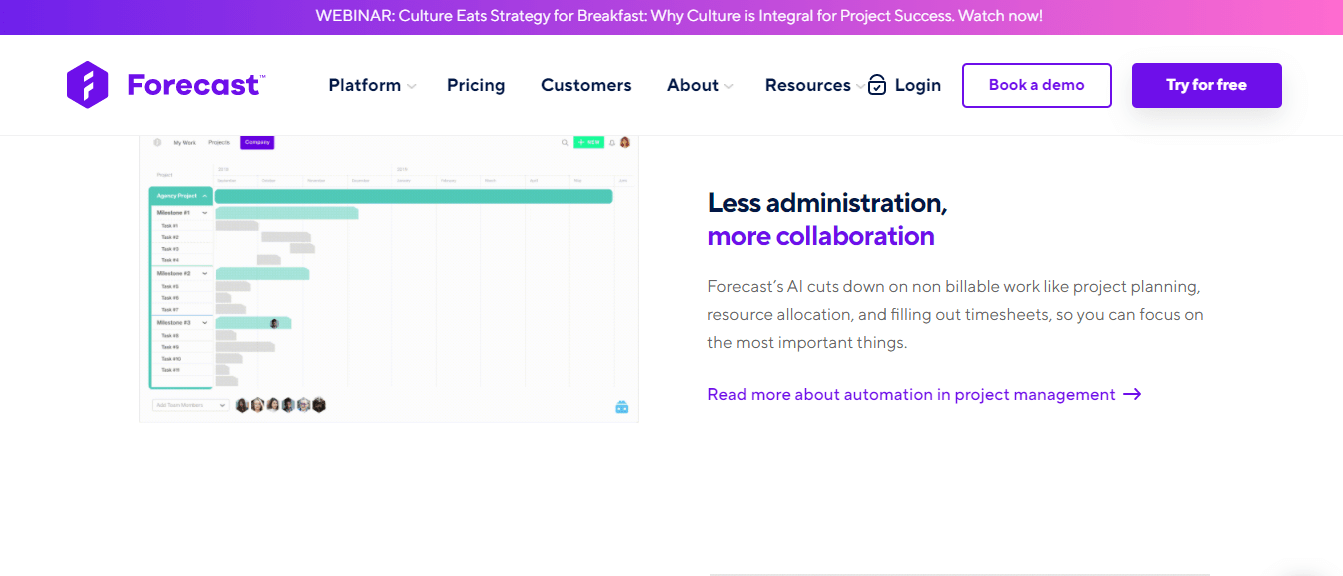 This software is one of the most powerful resource management tools, allowing you to quickly identify gaps in your resource utilization. A convenient heatmap gives you instant visualization of your team's capacity and resource utilization. More than that, you'll be able to manage allocations right from the heatmap feature.
This software is designed to make resource management as easy as you could hope. For example, the AI feature maps and learns your team, including member's skills and competencies. Then, you'll be able to automate time-consuming administrative tasks like estimating tasks, setting individual deadlines, and assigning and optimizing resources.
The software also automatically records data across your organization. Then, you'll be able to create easily sharable reports. The reports also account for planned and actual data. Finally, you get real-time insights into how your project is unfolding. You'll have a clean visual of budgets, profitability, project progress, actual vs. scheduled utilization, and other essential metrics in your reports.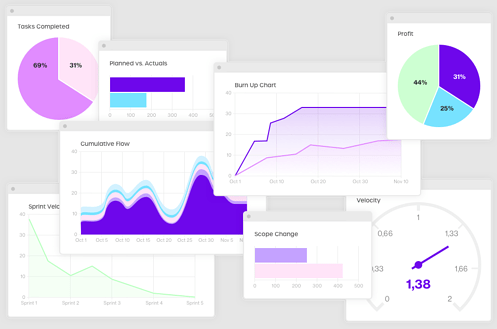 Lastly, Forecast comes with built-in time tracking and numerous integrations. The list of native integrations includes 27 apps across different categories like project management, productivity, finance, sales, and business intelligence.
Other features include:
Time suggestions
Repeating tasks
Capacity planning
Time off and non-billable time management
On the downside side, Forecast has a steep learning curve. There are a lot of features to master. Mainly, setting up automation can be confusing and time-consuming. Additionally, the software may be overkill for most small and medium-sized businesses. The feature list looks appealing, but you might not need enough of them to justify the high product cost.
Forecast Pricing
Forecast offers three pricing tiers:
Lite – $32 per seat per month
Pro – $54 per seat per month
Plus – Custom pricing
The software also offers a free trial for all its plans.
The Lite plan comes with most of the resource management features you get with the more expensive plans. You'll only be missing the internal costs and the ability to set and track billable utilization rates.
On the downside, there's a 10-seat minimum for all its plans. That means this software isn't for you if you have less than ten team members.
Also, the price is quite steep, especially for small to medium-sized businesses. But given the AI and automation features, this software will pay for itself in cost and time savings.
4. SilverBucket
SilverBucket is a resource management tool targeting project-based industries. So, people like designers, IT professionals, engineers, and architects will especially love this tool. The software offers a quick, color-coded look at your entire team's allocation activities. You'll be able to identify capacity levels, workloads, and conflicts at a glance.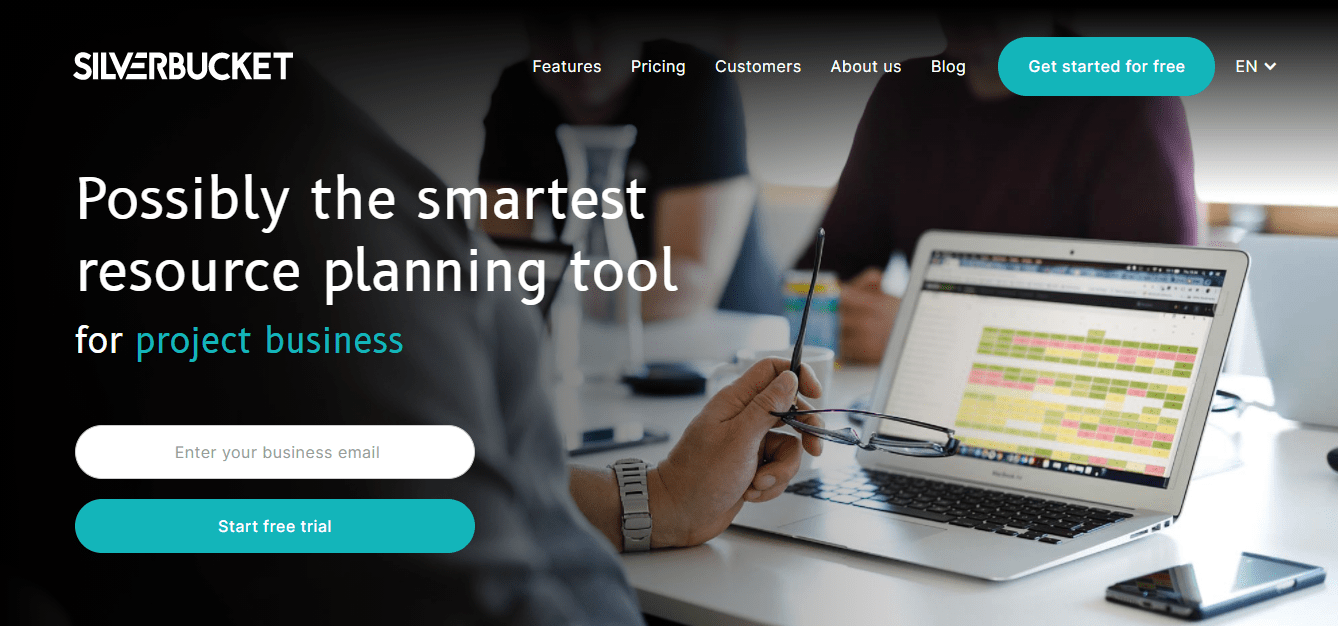 The software also has efficient filtering criteria to help you assign tasks to the right people. For example, you'll be able to filter team members by skills, abilities, and competencies. SilverBucket also has a nifty budgeting feature. For example, you can quickly calculate how an increase in your invoicing rate will affect your business.
Additionally, the software allows you to view projects' workload and resource allocation side-by-side. Therefore, you can quickly identify scheduling inefficiencies at a glance. Other SilverBucket features include:
Project portfolio overview
Customized configurations
Single Sign-On
Soft booking
However, some of this software's features are underwhelming. For example, you do get a reporting feature. But it isn't robust enough compared to other software on the market. For instance, the software doesn't allow you to create what-if scenarios to cover all your bases.
Also, the reporting feature only offers basic information.
SilverBucket Pricing
SilverBucket doesn't have tiered plans. Instead, you pay for the number of users, starting at $10.60 per user. This model is convenient since you get all the software's features in one plan.
However, there is a 30-seat minimum, meaning this software isn't an option for teams of less than 30 people. Additionally, the price comes in 5-seat increments. This means that if you have 12 team members, you'll be charged for 15 members. Lastly, you'll need to pay extra for the Time Tracking feature, which some software providers include even in their basic plans.
On the plus side, the software does offer a 30-day free trial.
5. Teamdeck
Teamdeck is a great resource management software for remote teams. Specifically, this software is designed to tackle project management challenges unique to a dispersed workforce. Onboarding is also straightforward, so you don't have to worry about the nightmare of scheduling training for remote teams.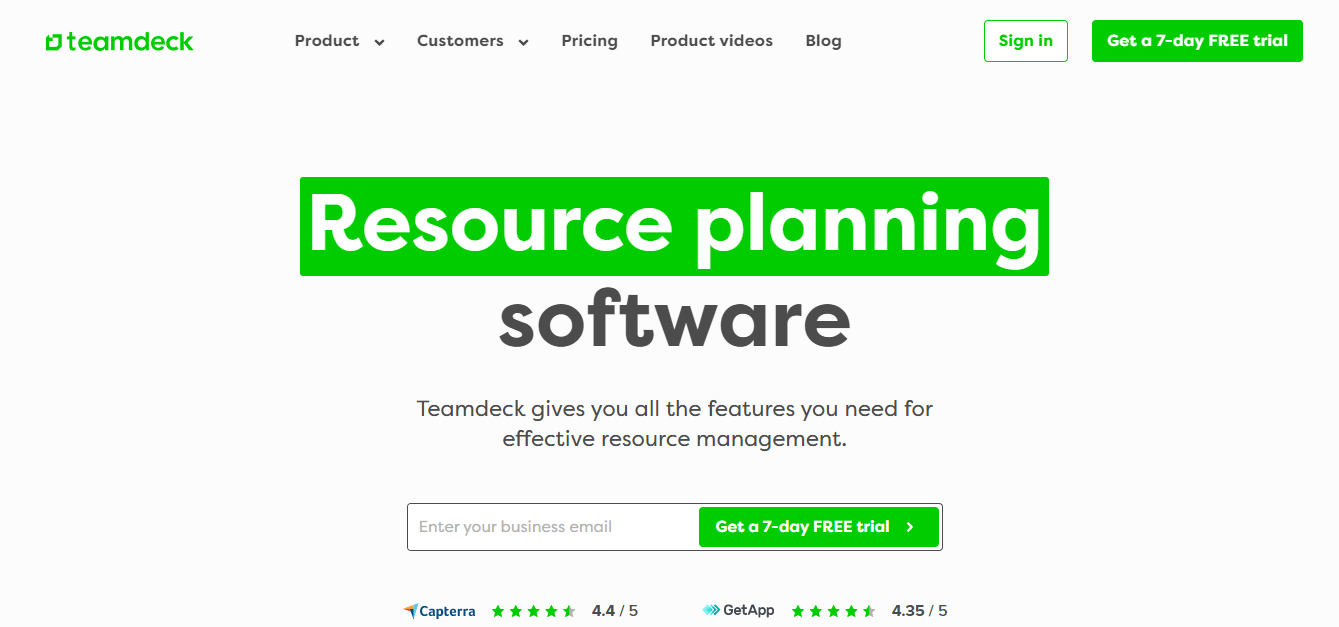 The software is also very flexible in terms of assigning tasks. For example, you can create custom resource categories like job title, software experience, billing range, and seniority. This flexibility makes assigning tasks much more manageable, unlike many management software with static default fields.
The resource calendar is also very visual. Here, you can see who is busy or available and even forecast available employees for future projects. You can also monitor the team's resource utilization across departments or projects at a glance.
Teamdeck makes it equally easy to manage time off. Employees can log in to the system and request vacation time. Then, the project manager receives an alert to accept or reject the request. This nifty feature makes keeping track of availability so much easier.
You'll also get alerts for work schedule issues, such as projects that overlap, employees who are overbooked, or upcoming vacations or time off. Although the software doesn't have a time-tracking feature, it does allow you to download a time-tracking widget right from the dashboard.
The reporting tool is also fairly robust. You'll be able to track basic metrics like time tracked by month. But you can also generate reports on specific metrics like employee cost or specific key performance indicators.
On the downside, Teamdeck is a little light on project management features. You'll most likely find everything you need for resource management. But, many alternatives offer a full suite of project management features in addition to specific resource management capabilities.
Additional Teamdeck features include:
Add & edit bookings
Hourly availability for freelancers and part-time employees
Compare budget estimates with actuals
Track billable hours
Export timesheets and reports
Teamdeck Pricing
The Teamdeck pricing model is straightforward, which is always a plus. You get all the software features regardless of your plan. You'll only be paying for the number of people using the software. Additionally, the software is entirely free for up to two team members. Then, the software costs $11.97 per user per month. There's also a seven-day free trial if you'd like to test the software before paying.


How to Pick Your Resource Management Software
There is no such thing as the overall best resource management software. Each organization has unique needs that software needs to address. As such, it is necessary to think through your specific situation when choosing the right software for your needs.
Here's how to go about choosing the best resource management software:
Step 1 – Assess Your Company Structure
Ideally, your resource management software should complement your company structure. For example, a studio or agency may require software that prioritizes visualization and cooperation.
While 10,000ft offers excellent collaboration tools like file sharing, it may not be the most obvious choice in this case. The software lacks the visual elements of Kanban boards, while its Gantt charts and calendar view aren't much to write home about.
Forecast would be a far better choice for its focus on visuals. You'll be able to easily share your project plan with clients in a format they can understand.
Similarly, not all software is optimized for working with remote teams and freelancers. So you'll need to be even more mindful in this situation. Software like Teamdeck, which is created specifically for remote teams, might be the best option in this scenario. Here, your freelancers can add their daily hourly availability, so you know exactly when they're available to work on your project.
In short, choose a tool that works well with your organizational structure.
Step 2 – Consider Your Project Management Role
Resource management is only one part of project management. Therefore, your software needs may vary depending on your specific role.
Many larger organizations designate a resource manager. In this case, you may only need the features and functionality crucial to performing your role. Teamdeck is an exceptional choice for resource managers. You get all the essential resource planning features without unnecessary features cluttering your software.
On the other hand, small and medium-sized businesses typically rely on the project manager to handle all aspects of the workflow. A tool like Forecast provides a more holistic approach to project management.
For example, Forecast allows you to handle project accounting, including generating invoices right from the platform. The software also integrates with accounting software like QuickBooks to make the billing process even more accessible.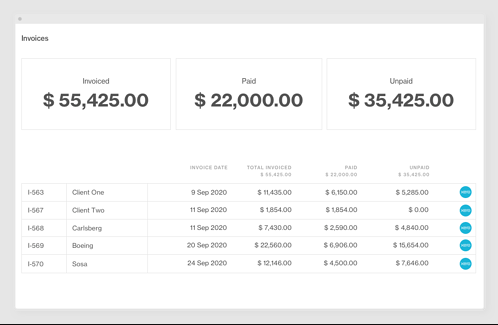 Step 3 – Decide Your Must-Have Features
Generally, there are standard features that you find with almost all resource management software. These features include the ability to add or create your own categories, timeline or calendar views, and reporting.
However, some crucial features aren't always obvious. For example, some software options have time-tracking as an add-on feature that you need to pay extra. Similarly, some tools have more robust reporting features, while others don't offer a dedicated mobile app.
Get your team involved in identifying the most important features you need in your software. Then, use this criterion to identify the best software for your needs.
Step 4 – Prepare a Budget
Resource management software comes at various price points. The pricing models also vary. Some software options include all features in one package. Here, you only need to pay for each user to access all of the tool's functionality.
In other cases, the pricing plans may depend on the features you want. In this case, the pricier plans come with more features and functionality. Some software even comes with a free subscription for one or two users. A great option, in this case, is Teamdeck which is free-for-life for up to two users. However, the best software for your organization often depends on your budget.
Step 5 – Test your Top Choices
Finally, most software comes with a free trial. This option allows you to test your software for free. You can get your team members to try two or three options before deciding on the best resource management tools for your needs. The free trials range from one week to a month. Usually, you won't need to provide your credit card information to participate in the free trial.