The 4 Best Onboarding Tools and How to Decide
Getting the best onboarding software can save you a ton of stress.
And first impressions ALWAYS matter!
When it comes to employee onboarding, the above saying is COMPLETELY true.
You need something that creates the "AHA feeling" for your employees.
The Good news is:
We've put together an extensive list of the best onboarding tools in this post.
These tools give that "AHA feeling".
But that's not all.
We're going to show you an extensive step by step guide that will help you pick the best tool for your business.
So, let's dive in!
1. Wistia
Wistia may not be a typical onboarding tool but we find it invaluable for onboarding new employees.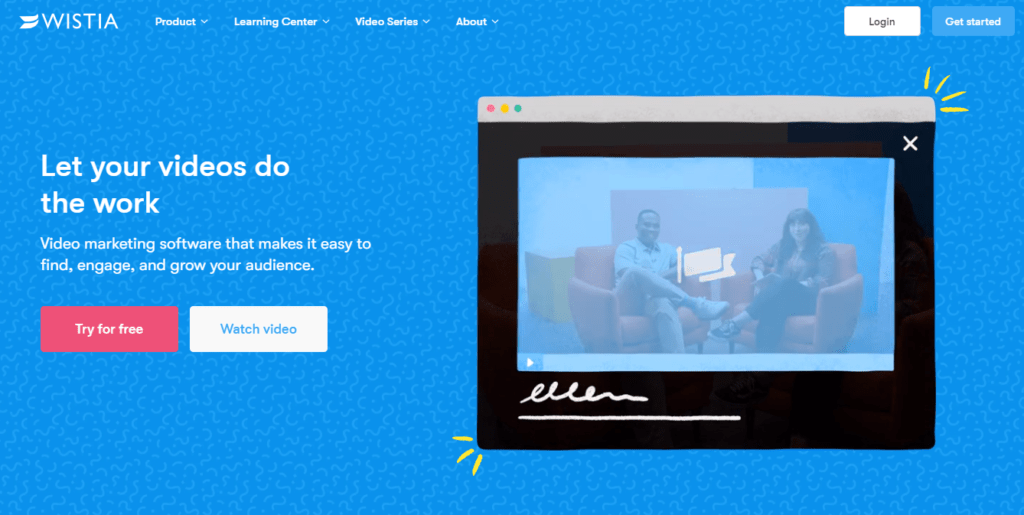 With Wistia, you can record, create, modify, and distribute professional videos in minutes.
We use these videos internally for new employees.
It's basically an internal course on the company, teaching new employees everything they need to know.
Having a series of internal videos can take your onboarding pretty far before using some of the heavier tools in this list.
Also, Wistia makes it SUPER easy for you to customize videos that can fit your brand style. Your videos will match your brand perfectly.
Cost
Wistia has three plans; "Free," "Pro," and "Advanced."
The "Free" version is perfect for new business owners looking for the barest minimum. It allows you to embed three free videos anywhere.
The "Pro" package costs $99 per month, and it allows you to embed ten free videos anywhere.
Big businesses usually prefer the "Advanced" plan. It allows you to embed 100 free videos anywhere and handle other premium functions.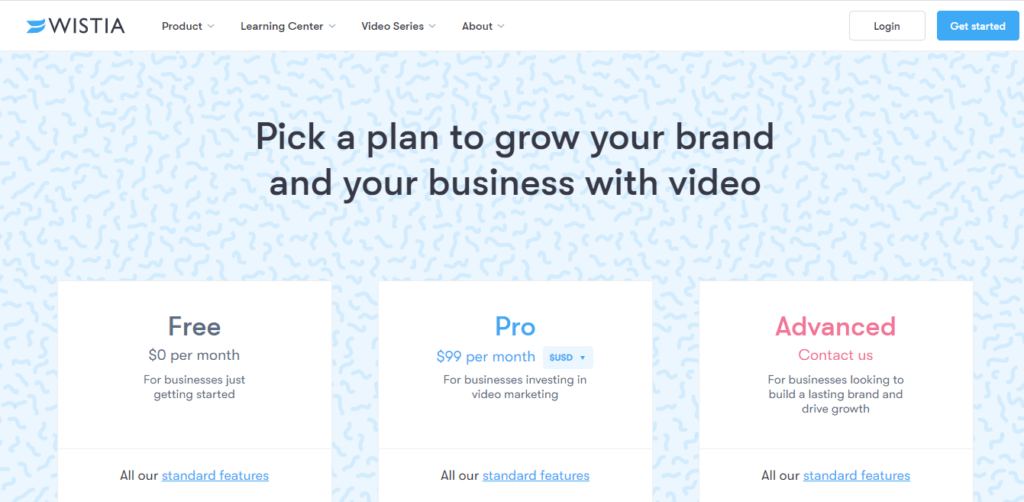 Pros
Great tool for custom branding
Great analytics behind videos
Video scaling to screen size is perfect
No Ads on the user videos
Cons
It's pricey
Analytics is not available for some lower price plans
2. Collage
Collage boasts of being one of the easiest-to-use onboarding tools in the market.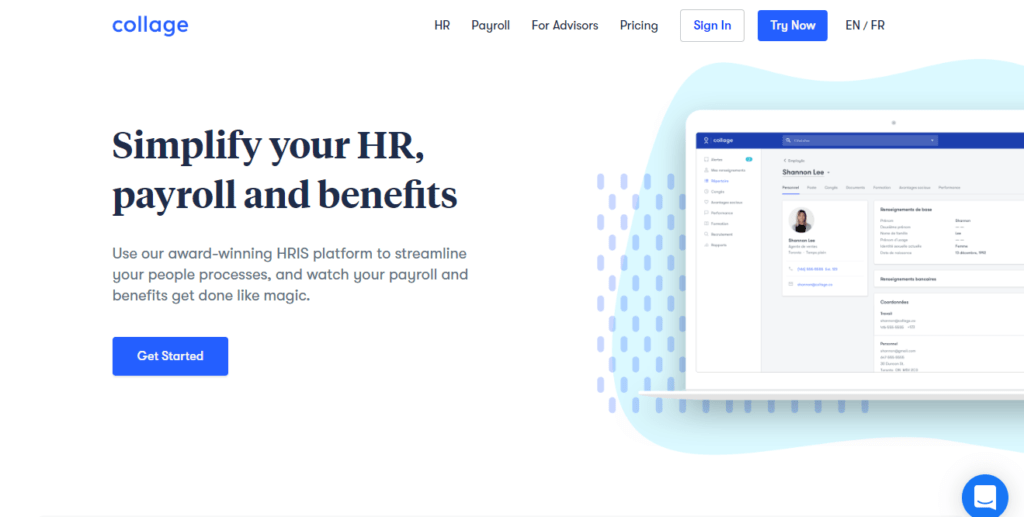 But that's not the ONLY thing they brag about.
They also boast that they are one of the best all-in-one HR solutions for SMEs.
This onboarding software comes with cool features that help new hires sign job contracts and signatures. They can also upload banking and tax data—with few clicks.
Here is the best part:
Storing important employee information, like contact, role, and personal information, is possible.
Plus, you can update your securely stored employee data easily. This feature makes onboarding faster and more productive.
Collage simplifies onboarding and training tasks through:
Reusable tasks banks
Email reminders
Automated training
If you're looking for productive conversations with your new hires and employees, Collage is the go-to.
But here's the kicker.
There are tons of template questions to help you get started.
Cost
The price plan for Collage starts from $10 per month. And it offers a free trial.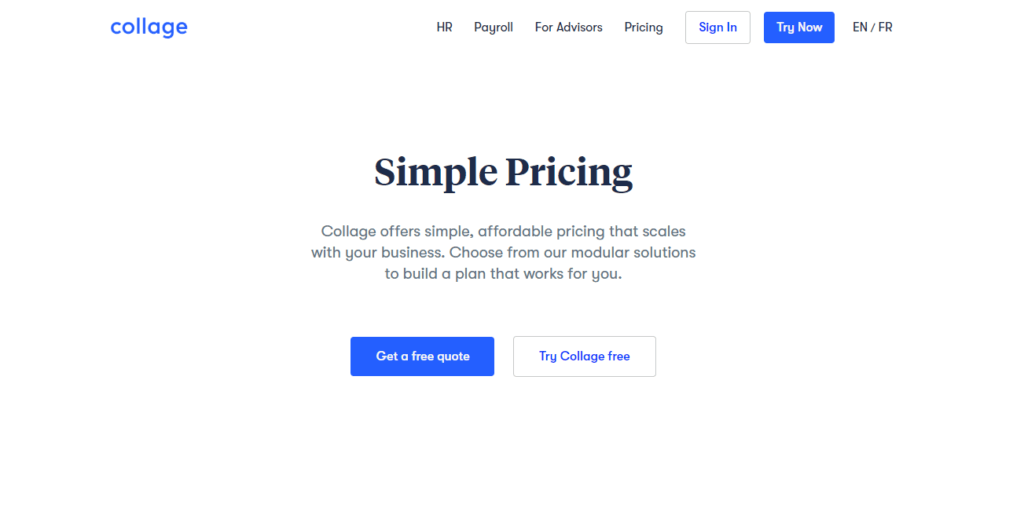 But, it has NO free versions.
Pros
Easy to setup
Awesome customer support
Email reminder function
Integrates with Wagepoint payroll
Easy to navigate
Cons
No single sign-on with Google
3. Scoro
Scoro is an onboarding platform to consider—if you're looking for a complete solution to manage your remote team.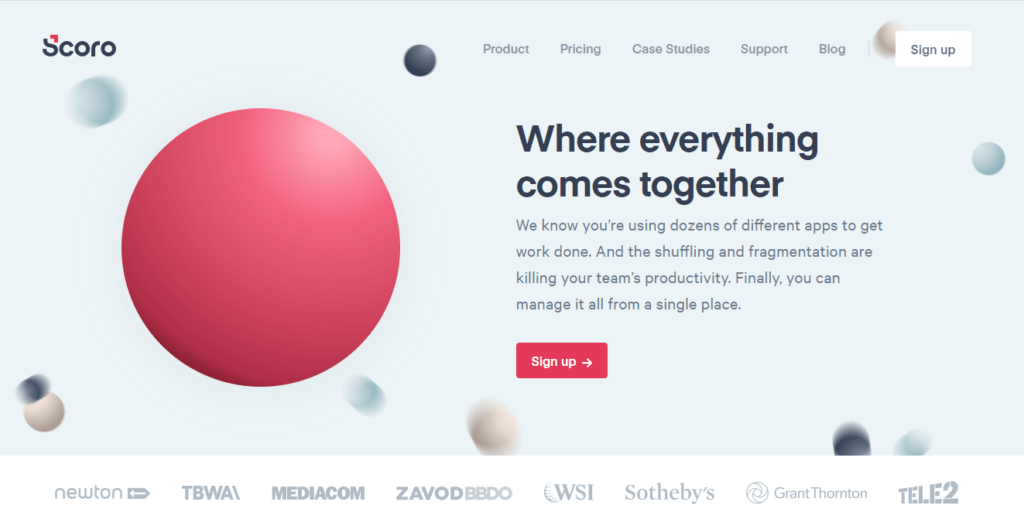 This onboarding software offers all-in-one simple solutions like:
Billing management
Collaboration
Project management
One striking feature of Scoro is its fully-fleshed framework—which provides a full onboarding experience for new hires.
Moreover…
Scoro comes with in-depth analysis tools that can give you an extensive view of:
Your whole team
Tracking their project progress
Real-time report of their completed jobs
The best part of the tool:
Scoro is compatible with a ton of popular apps. So, you don't have to worry about leaving your existing solution.
Cost
Scoro has four different packages:
Essential— $28 per month
Work Hub— (Standard $42 & Pro $56)
Sales Hub— (Standard $42 & Pro $56)
Ultimate— Based on your request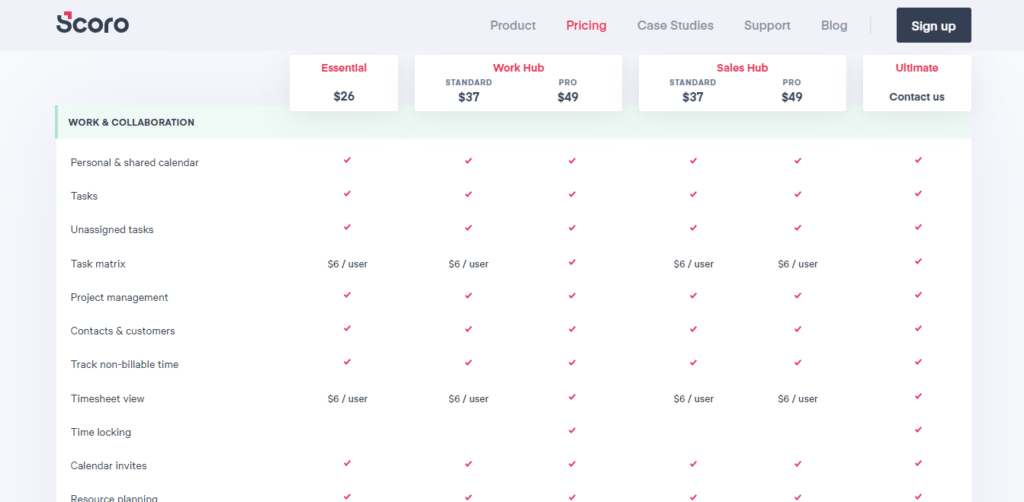 Pros
Easy to implement
Excellent reminder and Invoicing systems
The User experience and interface is great
The platform is compact and fast
Cons
Quickbooks aren't well integrated
4. BambooHR
Bamboo is a choice to consider—if you're looking for a cloud-based HR platform that targets SMEs.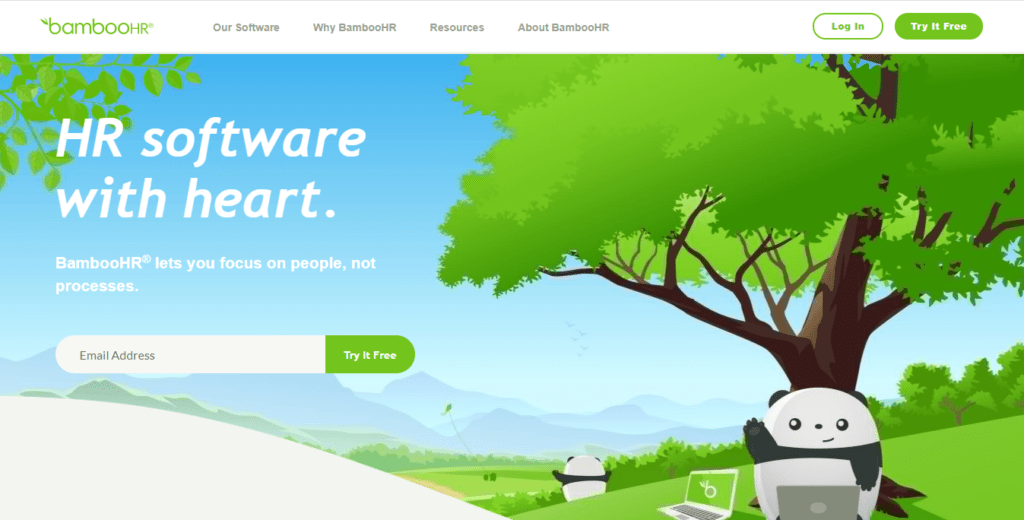 It comes with an in-depth HR suite that comprises of:
Onboarding apps
Standard HR tools
Time-off management
And many more features
So, if you're looking for a platform that offers a complete solution to standard HR duties, go for BambooHR.
And, interestingly, you wouldn't have to switch between apps with this software.
If you're a developer, the software will interest you.
Why?
The backend is user-friendly, consistent, and clean.
But there's more.
BambooHR provides advanced reporting, which enables the HR dept to get an extensive view of the company's operations.
Cost
BambooHR usually requests that its customers request a price quote.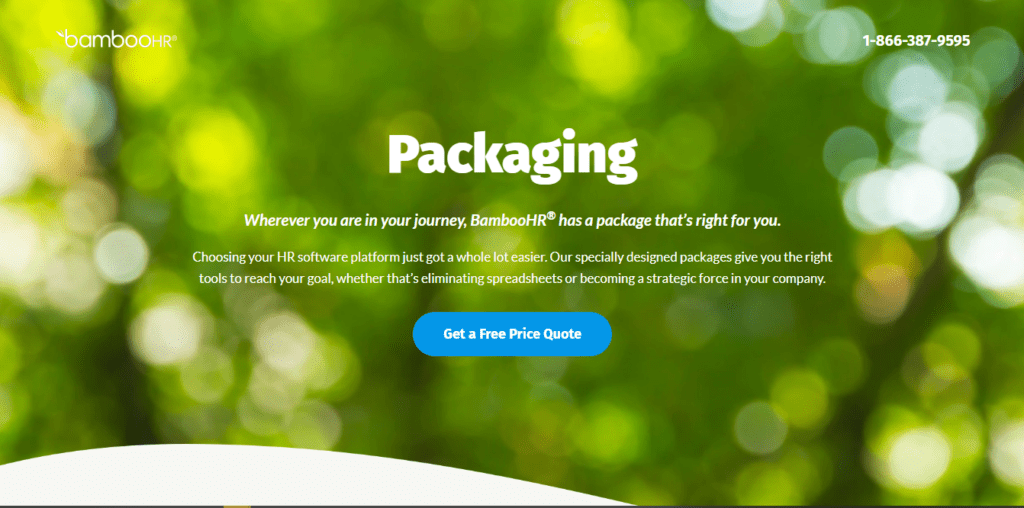 The reason is simple.
They give a lot of discounted prices based on the company's size.
But…
BambooHR has two price packages:
They are "Essentials" and "Advantage" Plans, which start at $6.19 and $8.25 per employee every month, respectively.
Also, BambooHR charges an additional fee for time tracking modules or performance modules.
Pros
It's user-friendly
Simplified onboarding workflow
Integrates well with a ton of apps
Comes with an employee profile filter
Cons
File viewer window is small
How to Pick Your Best Onboarding Software
Every business has a unique onboarding process for each user or employee.
So, finding the best onboarding software that's suitable for your company's needs may be a daunting task.
But we've carefully put together a step-by-step guide on how to choose the best onboarding software.
1. Ask for a Free Trial Before Buying
There is no harm in getting a free trial or demo for at least 14 days before making a purchase.
Asking the vendor for a demo or free trial is a smart thing to do.
By doing that, you can confirm if the onboarding software meets your company's expectations.
Also, you'll get the chance to check for issues that may arise in the future.
Then, you can make a decision.
Also, you need to know if there are challenges that come with the software.
2. Check the User Experience of the Software
Now you have the trial version.
The next step is to check the user experience from your company dashboard.
Is it user-friendly for the AVERAGE newbie? Or do you have to be an expert to use the backend?
Are your new hires attracted and engaged by the software? Or are they finding it hard to understand?
You need to review the user experience of the software from both perspectives. Then, you can tell if it's user-friendly or not.
3. Can the Onboarding Software be Decentralized?
Businesses today have begun to embrace a more decentralized system in their modus operandi.
Hence, we see trends like "remote jobs," "gig economy," and "work-from-home" platforms make conventional onboarding more difficult.
So, here's the deal!
An onboarding platform that is cloud-based, mobile-friendly, and easily accessible will go a long way. Such a platform should be able to fit into the demography of today's workers.
4. Check Its Compatibility With Your Existing Business Tools
Compatibility is the next thing to check.
You should be able to integrate your existing operations tools to your new onboarding tool.
5. Does the Software Have a Solid Report and Analytics Function
Report and analysis are the next features to look out for. They are non-negotiable if you have to choose an onboarding software that delivers.
Also, the analysis report should be parallel with your company goals and objectives.
So, ensure that you check if the analysis feature provides you with key metrics that measure the success of your onboarding process.
With that, you can focus on two things:
Creating BETTER ways to improve your onboarding program
Giving your new starters the best user experience
6. Have a Budget
Now it's time to look at Budgeting.
Oh yes! It plays a substantial role when it comes to picking the best onboarding software.
Why?
Pricing can be a little bit distracting when you have to compare different models.
Some models may have HIGH monthly or annual subscription rates. But they may not suit your company's needs.
On the other hand;
You can find apps that are affordable and meet your requirements. Quite alright! But these AFFORDABLE apps could come with few unavoidable glitches.
So, what's the best thing to do?
Set a budget and stick to it.
7. How Is Customer Support?
Excellent customer support is more like the perfect icing on the cake.
Notwithstanding, the features of an onboarding software comes with. You'll end up frustrated if it has a poor customer support system.
So, be sure to go ONLY for software with multiple customer support channels and quick response time.
Best way to go about it:
Find out the range of support. Does it have 24/7 phone support? What are the features in place?