Best Intrusion Prevention Systems (IPS) Tools
With the constant increase in new and evolving cyber threats, having a single layer of security is no longer enough to protect your business. Firewalls and antivirus software are a crucial part of your strategy, and they're even better when they work together, but they still leave blind spots in your security infrastructure. 
That's where intrusion prevention systems (IPS) come into play. These advanced tools offer ongoing and additional protection for the data and resources of your business. They're able to detect, track, and block threatening traffic and malware. 
The problem is knowing which is the right match for your company. So we've found the best IPS tools on the market to show you how to pick the best one for you. 
OSSEC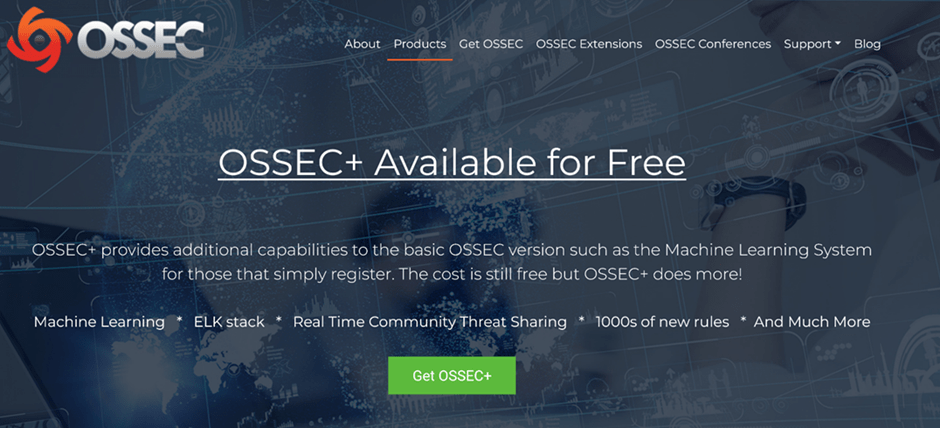 OSSEC provides complete intrusion detection across multiple platforms, including Linux, Windows, and Mac. It's an open-source tool that allows you to tweak settings through extensive configuration options, custom alert rules, and more. OSSEC is able to detect and alert you on everything from unauthorized file system modification to malicious behaviors and malware. The system collects data such as installed hardware, software, and network services and then identifies the source of the threat.
OSSEC also features powerful built-in scans like Rootcheck, which taps into a continually updated database of rootkits and rootkit file modifications, and you're able to scan workstations to check if any suspicious services are running in the background—there are few limitations to what you can achieve on the platform. That said, we'd like to see updates to the web UI.
OSSEC is free to use, and a further enhanced edition for enterprises, Atomic OSSEC, is available. Atomic OSSEC offers greater security, and you'll be able to detect irregular behaviors on servers and cloud workloads, validate the integrity of operating systems and app files, and trigger alerts based on changes to systems or files. Not to mention you can manage log events and route to SIEMs or other monitoring systems—it's ideal for companies that need to take things further and may have already liked what they saw with the free version of OSSEC.
Prices are not publicly available for Atomic OSSEC, so you'll have to reach out for a full quote. You can also request a 30-minute demo to see if it's right for you. 
Zeek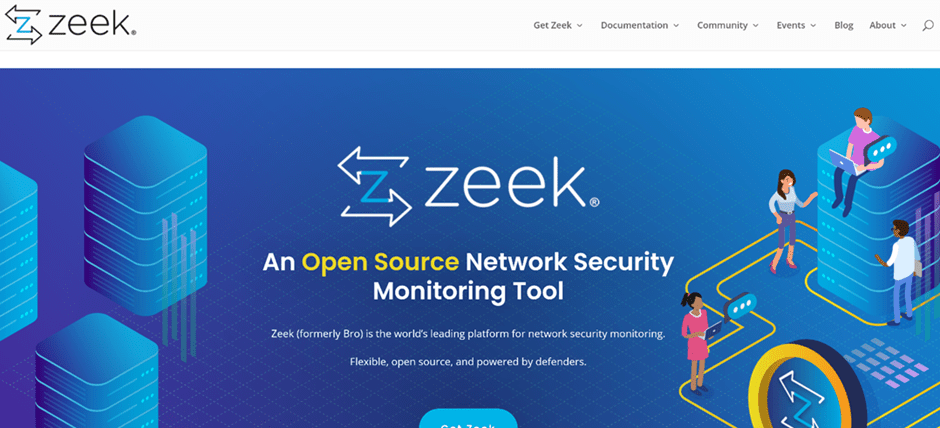 Zeek is an IPS tool available for Linux, Unix, and Mac OS and uses network-based intrusion detection methods, providing statistics on the performance of your network devices. It is open-source software that offers high-fidelity transaction logs, file content, and fully customized output. Some malware can delete its movements via network log files, but Zeek captures the raw network data itself, ensuring it can't infiltrate your company successfully.
Zeek is a high-level analysis tool without the fancy visualizations you find elsewhere, but it allows you to capture extensive traffic data to prevent the worst of attacks. It's an excellent tool that works in conjunction with network firewalls and other security measures—it doesn't need to replace anything in your existing security infrastructure. Just don't expect to find a graphical interface to go with that.
Zeek is free to get started with and use and comes with a range of tutorials and guides to help you install it.
Sagan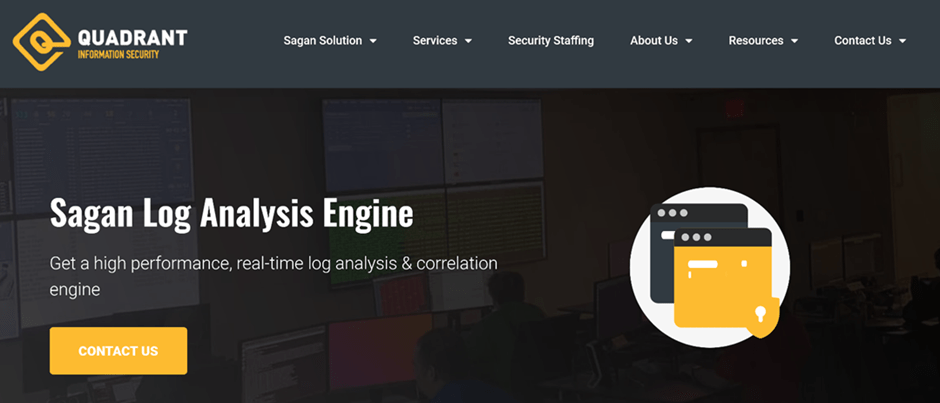 Sagan is an IPS tool that offers script execution capabilities and the ability to connect actions to alerts, the primary detection method being the monitoring of log files. As an open-source piece of software, you're getting real-time log analysis with the choice of customizing things as you wish. With a variety of output formats, log normalization, and GeoIP detection, there's a lot on offer for something that's free to download and install.
It's compatible with graphical-based security consoles such as Snorby and EveBox, and you can easily export data from other systems via Syslog. Add in the ability to track events based on geographic locations, and you have a comprehensive security solution. Sagan is available on Unix, Linux, and Mac OS, and it can also pick up event messages from connected Windows systems. However, the UI could do with a bit of an update.
For enterprise-level solutions, you'll have to reach out for a quote.
Cisco

Cisco offers an IPS that provides contextual data from your network and gives you the ability to adjust your security as you require. There's visibility into over 4000 commercial applications with integration options for custom apps, advanced malware protection for file-related threats, and policies for discovering and blocking traffic as required—the policy rules and threat signatures get updated every two hours. On top of that, there's a threat analysis and scoring system to prioritize security and additional robust behavior analysis.
The IPS plugs into your network without the need for significant hardware changes and doesn't take a long time to set up like some competitors on the market do. You're able to manage several security apps from a single pane and can navigate between the IPS and your firewall with ease, making it perfect for those that need a quick yet solid solution. We'd welcome an update to the UI to make things even better.
For more information on Cisco's IPS, you can reach out and schedule a call.
TippingPoint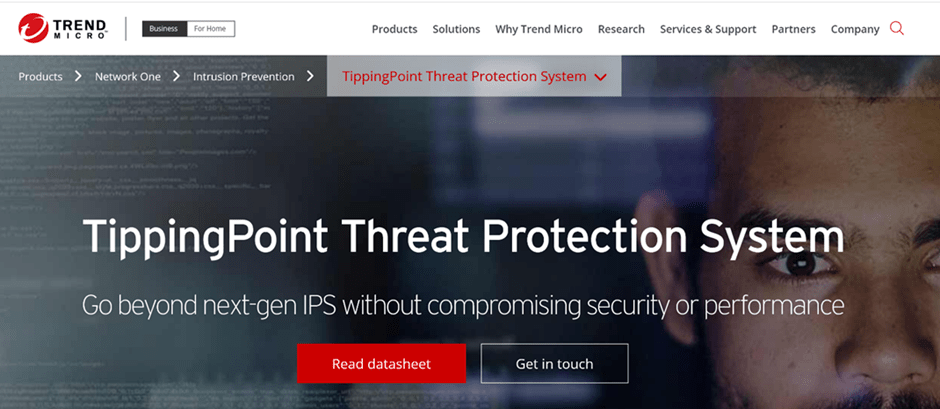 Trend Micro's TippingPoint is a threat prevention and detection system that uses a combination of deep packet inspection and URL reputation tech to detect and prevent attacks on your network. TippingPoint scans inbound, outbound, and lateral traffic, blocks threats in real-time, and allows admins to maximize their vulnerability management. The software also comes with out-of-the-box recommended settings for configuring threat protection policies, saving a great deal of time.
It's worth mentioning that TippingPoint is available as a physical appliance, via the cloud, or as a virtual IPS—more choice is always better, and it's not always readily found elsewhere—and is able to protect against zero-day and known vulnerabilities as well as offer watchdog timers, built-in inspection bypass, and hot swaps. It gives your team all the tools they need to combat ever-evolving threats.
You can quickly scale your security requirements with flexible licenses that get reassigned across deployments without changing the network infrastructure. However, as is standard, Trend Micro doesn't publicly list its prices, and you'll have to reach out for a full quote.
How To Pick Your Intrusion Prevention System 
You've seen our top picks, but how do you know which IPS tool is right for your company? Don't fret; we've listed some simple steps you can take to arrive at the best one for you.
Step 1 – Learn to Recognize the Different Countermeasures 
Intrusion prevention systems respond to detected threats and work to stop them from succeeding. However, the response methods used vary, and knowing them can help you decide on the best tool for you. We've listed the main countermeasures below:
     

Altering the security environment

: For instance, configuring a firewall to increase its protection against previously unknown vulnerabilities—this is typically automated.

     

Sending automated alarms

:

Sending automated alarms to system administrators notifies them of security breaches as they happen.

     

Altering the attack's content

: A good example here would be replacing otherwise malicious parts of an email, such as false links, with warnings about the deleted content.

     

Other measures

: Additional countermeasures include dropping detected malicious packets, resetting connections, and blocking traffic from the offending IP address.
All of the IPS tools on our list cover the primary countermeasures in some form, so altering the security environment, sending automated alarms, and having the ability to change the attack's content. However, they differ slightly in their approaches and strengths.
For instance, OSSEC can quickly detect and alert you to unauthorized file system modification, but Sagan is better for those that want extensive analysis overall. TippingPoint is better at dropping detected malicious packets but equally doesn't offer a considerable level of analysis.
Meanwhile, Cisco is better at advanced malware protection for file-related threats, while Zeek is a high-level analysis tool that alerts you with a wealth of data but offers less in the way of specific removal tools. Think about which is of these is most important for you.
Step 2 – Know the Detection Methods 
Countermeasures are a key part of knowing what an IPS tool can do for you, but it's worth spending some time thinking about the detection methods involved as well. The majority of intrusion prevention systems use either signature-based, statistical anomaly-based, or stateful protocol analysis.
Signature-based systems monitor the packets in the network and then compare them with pre-determined attack patterns. In contrast, an anomaly-based system will monitor network traffic and compare it to expected traffic patterns. Stateful protocol analysis systems identify protocol abnormalities by comparing observed events with the pre-determined activity profiles of regular activity.
While there is some debate on which of these detection methods works best, it's fair to say there isn't an overriding choice that you should automatically go for overall. On our list, most of the tools use signature-based detection systems, although essentially, it comes down to whether you want more in the way of network analysis or not.
For instance, on our list, TippingPoint, OSSEC, and Cisco are better for more straightforward detection of inbound and outbound traffic with less in the way of data capture, but they can block threats quickly. However, you'll get higher quality data logs and analysis with both Zeek and Sagan, but not much in the way of dedicated removal features.
The choice ultimately comes down to how in-depth you want the data to be and your business needs, so think carefully about which is best for you.
Step 3 – Consider Your Need for Customization 
You need to consider the level of customization you want. An IPS can be set up with customized security policies to deliver security controls more specific to the company that uses it. How important this is will vary, but it's worth considering before committing to an IPS tool.
On our list, you'll get enhanced customization options with Sagan, Zeek, and OSSEC. The open-source OSSEC lets you adjust settings through comprehensive configuration options, along with custom alert rules. Sagan and Zeek—both open-source as well—are also highly adaptable and flexible to your precise needs.
Cisco and TippingPoint are better suited for those requiring more out-of-the-box security solutions and feature fewer customization options. That said, you can still customize your security policies with them to some degree.
Step 4 – Determine Integration With Existing Infrastructure 
It almost goes without saying that an IPS must integrate well with your existing security infrastructure, although it's an often overlooked area all the same. When an IPS integrates well, you get better performance, and the alerts are more accurate and useful.
For instance, a standard IPS will send consistent alerts when it detects specific attacks patterns. That's fine, but a well-integrated solution can send more appropriate alerts, so you won't always get high-priority alerts when low-priority ones are sufficient. A skillfully integrated solution also helps admins respond more suitably, making the response to a threat less stressful and easier to manage.
On our list, OSSEC, Zeek, and Sagan are lightweight and easy to integrate with almost all security infrastructures due to their open-source nature—you'll be able to adapt them precisely as you need in most cases with little hassle. They're also free to download and use, so you and your team can check them out in advance with next to no commitment.
Cisco and TippingPoint will typically be more complicated when considering the integration process. In both cases, it's best to reach out and find out how well each will integrate with your existing security infrastructure. Some companies won't find much of a problem here, while others may have to deal with a longer setup time, less accurate alerts, and worse performance if they don't think about integration beforehand.
Be sure to ask for details during your first few consultations, use any demos when they're available, and keep your team up to date the entire way.