The 6 Best HR Tools and How to Decide
The human resources department in any business, regardless of size, plays a key roll in employee engagement and satisfaction level.
The HR department must accurately track the benefits for employees, keeping them updated on their status.
The best HR tools have the ability to guide you through all aspects of human resources, including benefits tracking, hiring, payroll, and training. They also allow employees to keep an eye on their benefits, giving them the ability to access and designate their information on their own.
Here are the 6 best HR tools and tips for how to decide among them.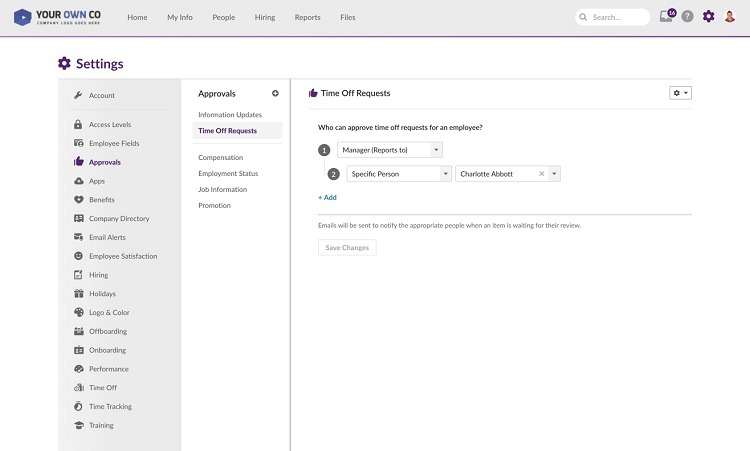 Although Gusto has plenty of strengths as an HR tool, its primary strength lies in its ability to help you generate payroll for your entire organization. It delivers full payroll features with direct deposit capabilities for employees.
The human resources tools found in Gusto are not quite as detailed as some of the others on our list, which means those who need extensive customization may want to look elsewhere. For the small business with average needs from an HR department, though, Gusto should be strong enough.
Unfortunately, for the strongest HR features in Gusto, you will need to subscribe to the highest pricing tier. In the Concierge tier, you'll be able to do interesting things like create employee satisfaction surveys and compile an employee handbook. The Core, Contractor, and Complete tiers in Gusto are priced lower, but they have no significant HR features.
Employees can check on the status of their HR benefits at any time through the Gusto portal, which is a nice feature, giving them the feeling of control over their status.
Pros
Excels in payroll generation
Gives you the ability to generate multiple types of reports to show your HR progress
Simplifies the ability to track the time clock for employees
Helps with onboarding and finding new employees
Cons
For full HR features, you'll need to subscribe to Concierge level
If you need help, Gusto's customer service could be better
Pricing
Contractor: $6 per month per employee
Core: $39 per month base price and $6 per month per employee
Complete: $39 per month base price and $12 per month per employee
Concierge: $149 per month base price and $12 per month per employee
BambooHR
One of the greatest strengths of BambooHR is its ease of use. For the small business that wants to be able to closely track human resources related items but that does not want to spend a significant amount of time doing so, BambooHR delivers everything you need to know in a simply designed web portal.
For those needing help with hiring and onboarding, BambooHR is a strong contender, greatly reducing the amount of time required. This software even has an ability to help you market your current job openings. After onboarding the employees, tracking your payroll data is extremely easy in the software.
Throughout this HR tool, the desktop interface is clean and easy to use, which simplifies performing your tasks. Unfortunately, the interface in the mobile app is not quite as precisely designed, which is one of the major drawbacks of this software.
If you have employees and co-workers who need varying levels of access in the software, BambooHR simplifies setting up these permissions. Some personnel will need to make editing changes to the data in the software, while others only need to be able to view the data. BambooHR allows for these varying levels of permission and more.
Pros
Extremely easy to use
Interface makes a lot of sense for those with minimal experience
Allows for creating varying levels of user permissions
If you have job openings, it can help you advertise them
Cons
Interface in the mobile app is a bit of a disappointment
Overall pricing is a tick above average for HR tools
Pricing
Must request a custom price quote
Free demo is available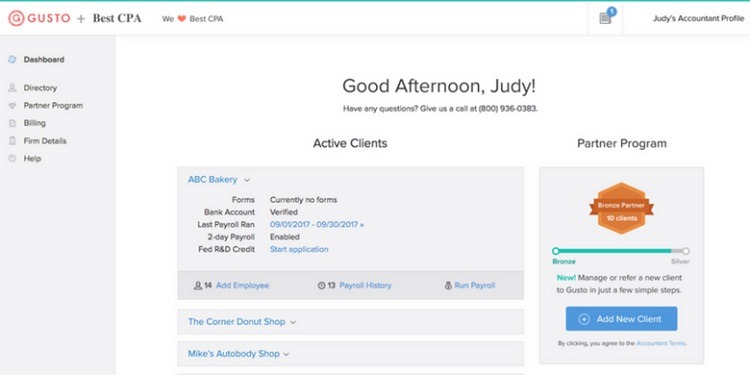 Insperity
If your business would prefer to offload its human resources tracking work, Insperity is a strong contender. As a PEO (professional employer organization), Insperity serves as an outsourcing firm, giving your business the services it needs.
Because it's a PEO, it costs a bit more than some other HR tools. It removes some of the control away from your HR team, and it may offer more services than you need, reducing the value you are receiving. For some, though, this ability to outsource the entire process may be exactly what the business needs.
As you might expect from a PEO, Insperity's customer service features are outstanding, ensuring you can gain answers to your questions at any time.
Beyond its HR tracking tools, Insperity has quite a few strong features to keep your business running smoothly and to keep employees engaged. You can set up streamlined payroll processing through Insperity, while also allowing employees to fully track the status of their HR benefits. For organizations that have to comply with strict regulatory requirements, Insperity excels in this area too, making sure that you are on track.
Pros
Outstanding HR tool for business with an impressive number of features
Has features that will appeal to larger organizations as well as smaller ones
For those in industries with compliance requirements, Insperity can help with tracking
Reduces the time you have to spend on HR work
Cons
Pricier than others on our list
As a PEO, it takes control of some items away from your HR team
Pricing
Must request a custom price quote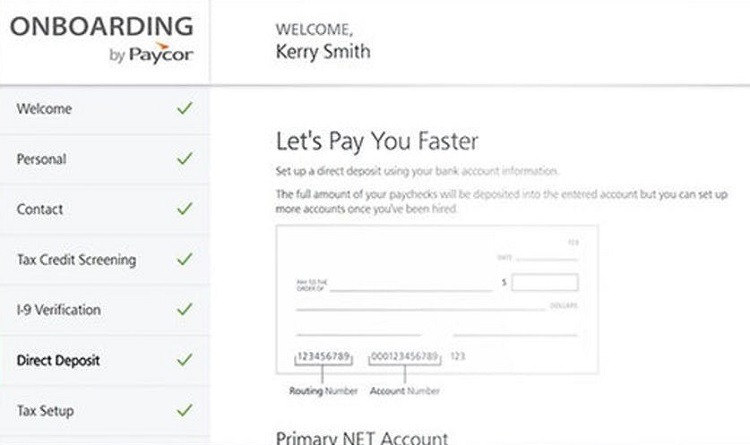 Paycor
Paycor's primary strengths lie in its ease of use and its strong payroll generation features. The Paycor web portal interface is sure to reduce the amount of time you have to spend tracking human resources items, while also saving time for your employees who are trying to check on the status of their basic HR benefits.
If you have advanced needs for payroll generation, Paycor is one of the best HR tools around, as it will easily track hours worked, while monitoring all of your tax implications. Multiple reports and analytics are available too, ensuring that you are staying on track.
For small businesses, finding and onboarding new employees can be a time consuming challenge, but Paycor really simplifies this process, reducing the amount of time required. Paycor even helps with advertising your job openings and finding just the right applicants.
It's unfortunate that Paycor's pricing structure isn't as streamlined as its interface. And for the small business that has non-traditional demands for HR benefits, Paycor may be a bit of a disappointment, as it only touches on the basics. But for those who have a standard type of business, Paycor is made with you in mind.
Pros
Has a well-designed interface in the web portal, which simplifies using it
Strong features for onboarding new employees
Helps with finding new employees
Especially helpful for those organizations seeking payroll management features
Cons
Pricing system seems a bit more complex than some will want
Tracking some non-traditional HR benefits can be challenging
Pricing
Basic: Starts at $99 per month
Essential: Starts at $149 per month
Complete: Starts at $199 per month
Additional costs occur on a custom basis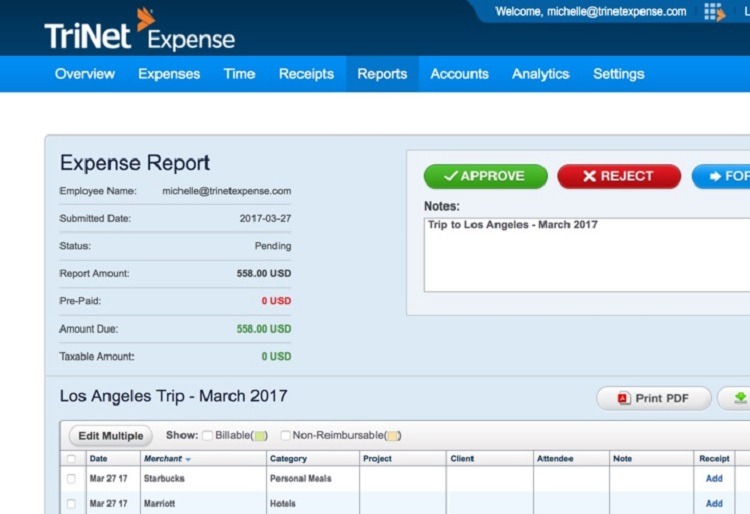 TriNet
Many times, PEOs are not available for small businesses, who often struggle to fit the full service work of a PEO into their budgets. TriNet differs a bit from other PEOs, though, giving you a reasonable price point for outsourcing your HR needs.
TriNet has a few other features aimed specifically at benefitting small businesses. You do not need to commit to having a minimum number of employees registered with the service. TriNet does not require a long term commitment, either, which is beneficial for smaller businesses and organizations.
We'd like TriNet a little better if it allowed you to pick the exact features that you want to use, reducing the price of your overall package. However, this is not an option, as you have to take all of the TriNet features with your subscription.
Pros
Does not require a minimum number of employees
Provides plenty of customer service help
No long term contracts required
For businesses or organizations working in specialized areas, TriNet has experts on hand tailored to your needs
Cons
As a PEO, your HR team will lose some control over the process by outsourcing HR work
Must take all of TriNet's features or none of them; you cannot create a customized, smaller package
Pricing
Must request a custom price quote
Zenefits
Zenefits is one of the best HR tools on the market, as it excels in multiple areas. Whether you have a small business that's planning to grow in the near future, or one that's already a good size, Zenefits has enough flexibility in how you can use it to meet your needs.
It gives you a host of features that you can add on to the package as your business grows, ensuring your ability to track HR benefits is where it needs to be.
Should your small business not have one person dedicated to HR yet, Zenefits is so easy to use that whoever is handling HR will be able to save enough time to focus on his or her other roles too. The smartly designed web portal interface will reduce the amount of time the administrator needs to spend on human resources tasks. The mobile app interface for Zenefits is one of the strongest we've found, allowing the administrator to work from anywhere.
The primary drawback for Zenefits is its payroll services features. These aren't as easy to use as Zenefits' other features, and they almost feel tacked onto the main package, rather than fully integrated into it.
Pros
Offers multiple features that you can add on as the business grows
Outstanding service in a variety of areas
Pricing structure is easy to understand
Interface is well-designed in both the desktop and mobile portals
Cons
Payroll generation tools aren't quite as powerful as some others on our list
Pricing
Essential: $8 per month per employee
Growth: $14 per month per employee
Zen: $21 per month per employee
How to Pick Your HR Tool
To pick the best option for your needs, we've put together a list of steps to follow for how to decide among the best HR tools.
Step 1 – Pick Between Outsourcing or In-House Work
With the best HR tools, you have the option of selecting a software package where your HR administrator and his or her team will take care of all of the work in-house, entering information and managing benefits. With some other options, called PEOs, you'll be outsourcing the work to a third party.
Zenefits is one of the best options for those who want to do the HR work in-house. Insperity provides strong PEO services for those organizations that want to outsource the HR work.
Step 2 – Determine the Number of Employees
Next, figure out how many employees will be using the tool. Many of the best HR packages will charge you a fee per employee per month. Some of them add in a base fee that you'll have to pay every month too. If you have a small organization, these base fees can really drive up the cost of using the software per person.
Gusto has a reasonable price per month per employee, but you do have to pay a base fee, so it will work better for slightly larger sized businesses.
Some packages require a minimum number of employees to use the service, which can be problematic for really small businesses. But with TriNet, you don't have to worry about having a certain number of employees, which is helpful for small organizations.
Step 3 – Determine the Special Features Required
HR can encompass quite a few different areas of the business, meaning the final step will involve finding a package that matches the specific needs of your business.
Payroll generation is a popular feature among some HR tools. Paycor and Gusto are some of the best HR tools in terms of helping you generate payroll and track employee hours worked.
We like BambooHR for its ability to help you generate job listings and find the right employees before onboarding them.
And for a package that can grow with you, allowing you to add new special features as you grow, Zenefits is the clear leader.