Protect company documents from unauthorized access
Nira is a real-time access control system that provides complete visibility and control over who has access to company documents.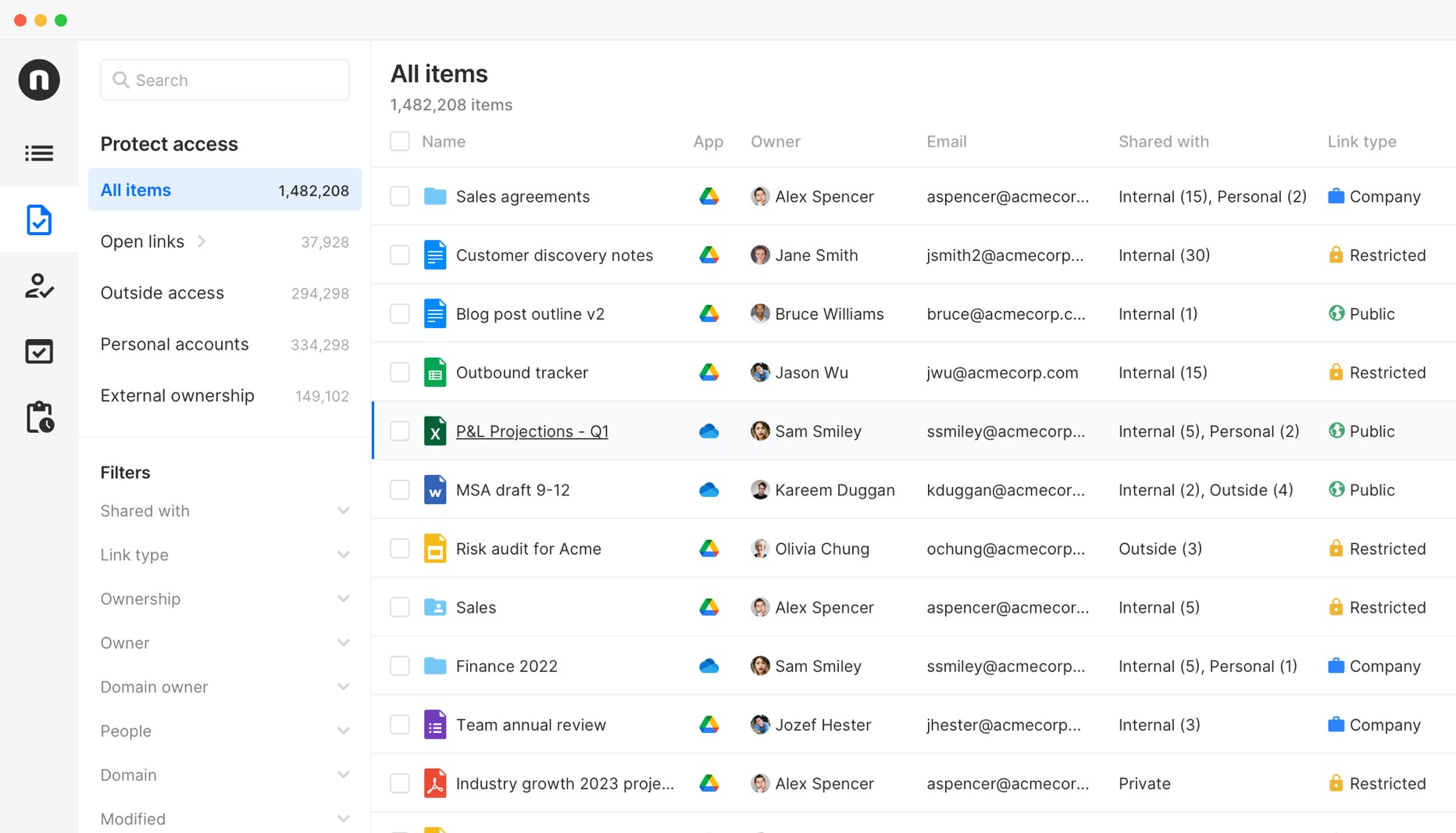 Nira works with
Documents are all over the place
Collaboration is as simple as sharing a link. Company information gets scattered across employees, departments, and external parties. Managing access becomes a full-time job.
When you don't know who has access…
Employee offboarding is incomplete
Standard offboarding processes and tools don't scrub personal account access.
External parties still have access
Outside people retain access until their accounts are audited and remediated.
Incidents become major fire drills
Diagnosing and resolving access incidents is time-consuming and incomplete.
Internal sharing turns into a liability
Getting holistic visibility into internal access to data and information is impossible.
Public links get out of control
Anyone with the link can access until public links are audited and remediated.
Inbound documents are a mystery
There is no way to audit and evaluate inbound information risk.
How Nira Works
Nira connects to your cloud applications and provides a single pane view into who has access to company information.
Visibility and Control
Find
Real-time view of all documents and their risks.
Fix
Control document access for internal and external accounts.
Automate
Automate policy enforcement and delegate remediation.
Every company that uses Google Workspace should be using Nira.

I started seeing ROI within one minute of using Nira, not even one hour.

Nira provides visibility into access details that no other tool provides.

Incredible companies use Nira